Web Design

Elements of a High-Quality Product Landing Page Design
Elements of a High-Quality Product Landing Page Design
July 14, 2023
9 minute read

Sina is a marketing expert who specializes in SEO, AI, and digital marketing content. With over five years of experience, she's written hundreds of pieces, spanning a variety of topics and industry niches. She loves combining her strong eye for detail and passion for storytelling in her work. You'll find her fruit picking or horse riding at the local farm when she's not writing.
An excellent product landing page design is essential for your company to increase sales and conversion rates in today's highly competitive e-commerce environment. Customers demand an intuitive and straightforward interface that lets them quickly discover the information they need.
Several components play a role in the success or downfall of your product landing page design. While a poorly designed one could drive away prospects, a well-crafted product landing page can maximize conversions and sales.
But exactly what constitutes a high-quality product landing page design?
Let's explore the following key elements of a compelling and profitable product landing page design:
What does a successful ecommerce website need to drive sales?
We wrote you an ecommerce essentials checklist.
Read the Blog Post & Watch the Video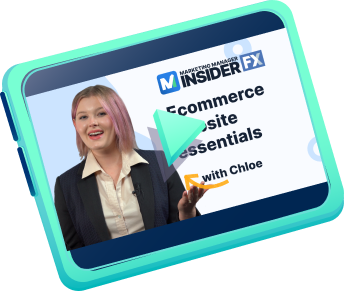 1. Clear and concise headline
Your product landing page's headline is the first thing prospective consumers will notice. It should explain the distinct value proposition of your product in just a few words and be clear, concise, and attention-getting. With your target market in mind, write a headline emphasizing your product's advantages.

For instance, a landing page headline for a meal delivery service geared at working professionals would read, "Healthy Meals Delivered to Your Doorstep – No Cooking Necessary!" This headline will immediately attract the interest of busy people searching for a quick and wholesome dinner option.
The font for your headline should be readable and large enough to stand against the rest of the page. A well-written headline can distinguish between a visitor leaving your website and one who sticks around to read more about your offering.
2. Eye-catching visuals
Adding visually appealing elements to your product landing page design is essential to engage your target audience better. High-quality photographs or videos of your items entice potential consumers and give them a better understanding of what to anticipate from your business.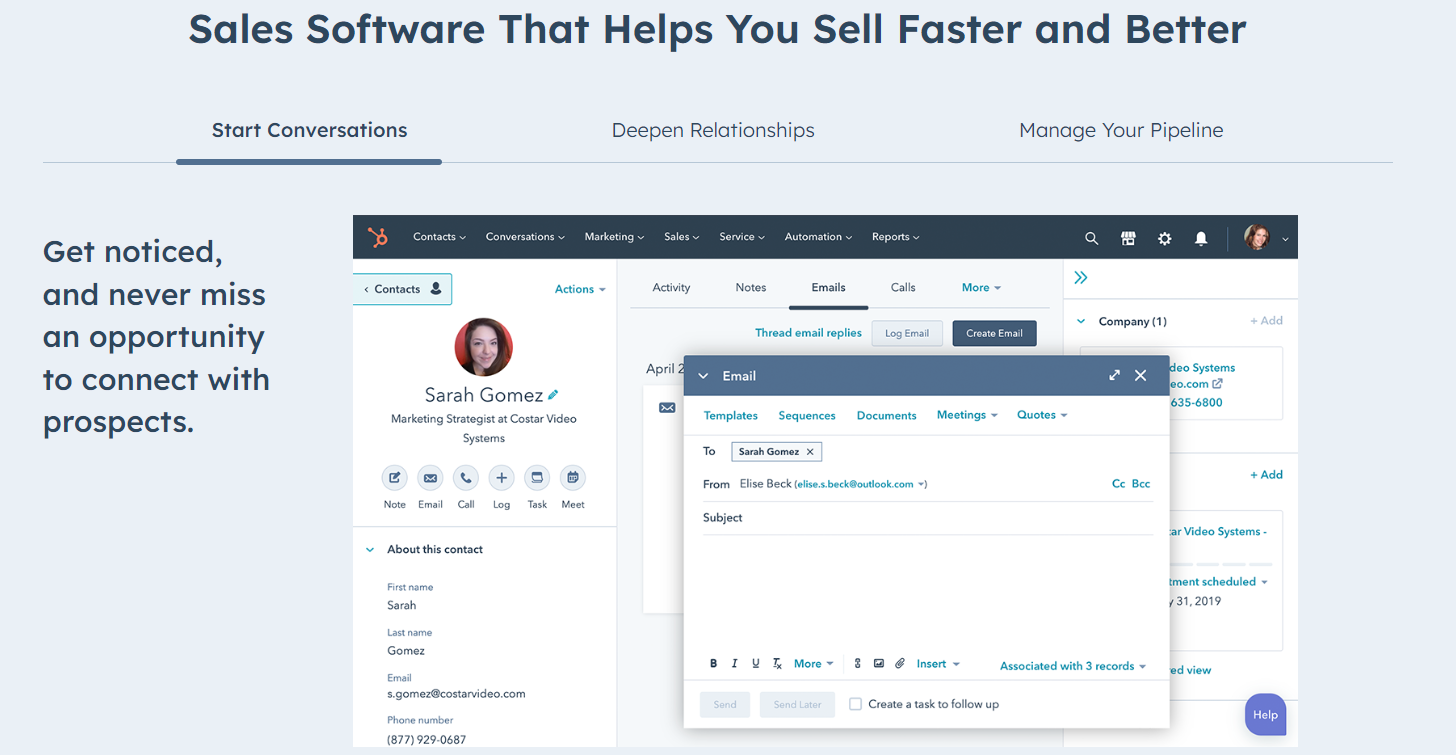 Adding visuals such as infographics or charts can also aid in visually communicating crucial information about your product or service. These visualizations can emphasize key aspects or benefits of your product and help clients understand how it can suit their needs.
Make sure the images you use for your landing page are pertinent, of excellent quality, and consistent with the design of your company. This approach will enable you to give your audience a cohesive experience that will keep them interested in your offering.
3. Compelling product description
A captivating product description is critical to designing an appealing and successful product landing page. Highlighting the product's distinctive qualities and advantages is crucial when giving extensive information about it. A well-written product description can entice prospects to buy and boost conversion rates.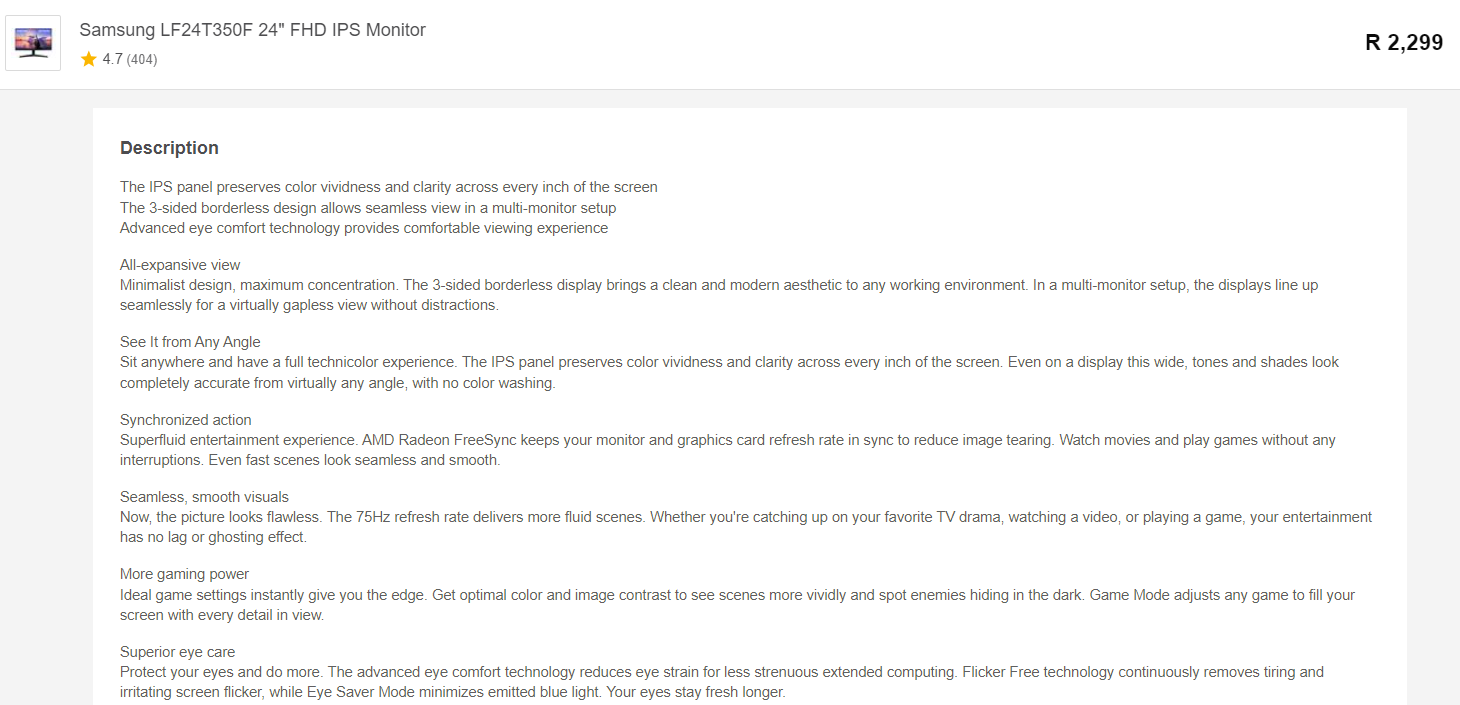 It must be brief, simple to read, and provide enough details to address buyer inquiries regarding the goods. In addition to defining the product, it's critical to express its worth and instill a feeling of urgency.
You can accomplish this using persuasive language and highlighting the advantages the buyer would experience by purchasing the products. A strong product description is fundamental for your e commerce company to boost revenue.
4. Social proof and testimonials
Other critical components of an effective and lucrative product landing page design are social proof and customer testimonials. They show prospects that other people have valued your goods or service. This approach contributes to developing credibility and trust, both necessary for persuading visitors to take action and purchase.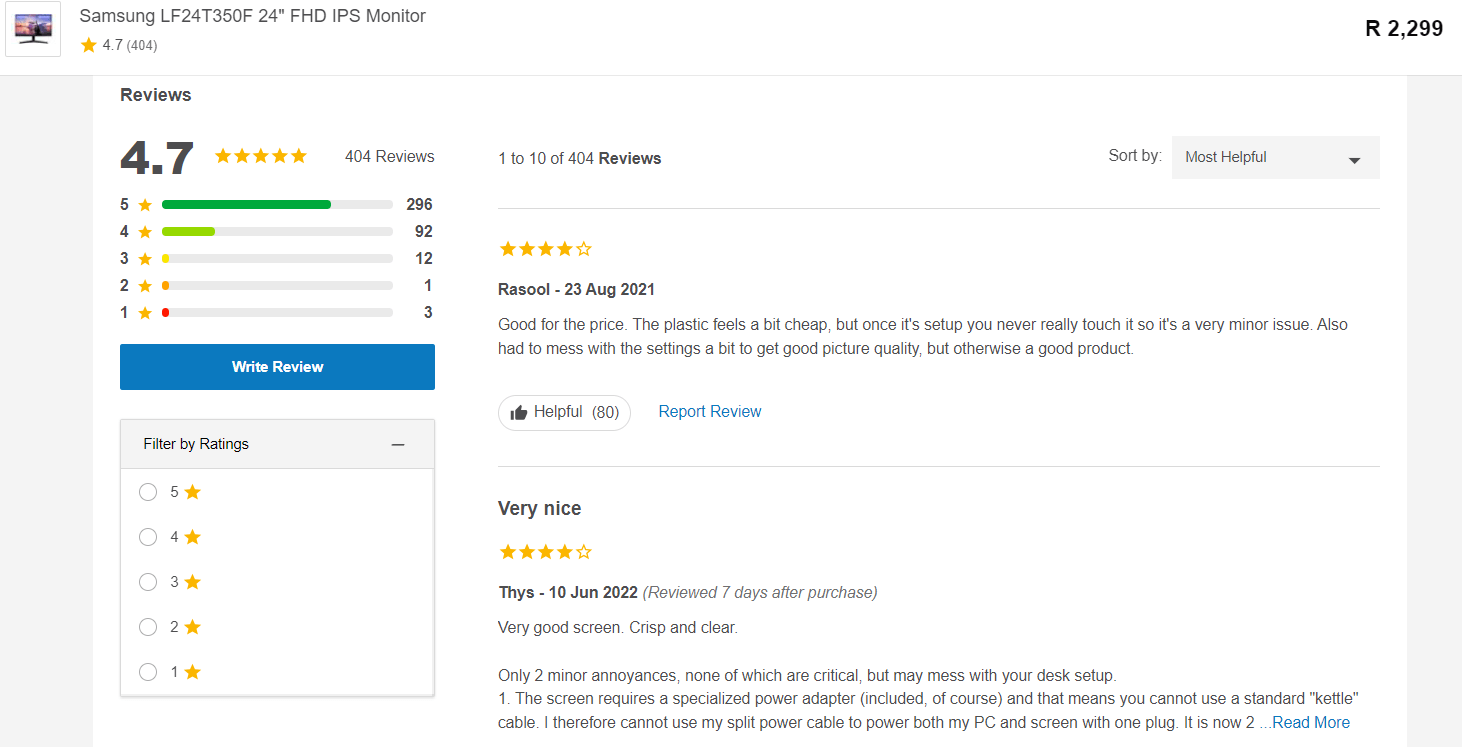 Social proof can take many forms, including:
Customer reviews
Ratings
Endorsements from influencers or industry experts
Contrarily, testimonials are more intimate tales from happy clients concerning their experiences utilizing your product or service. When implemented successfully, social proof and customer testimonials can raise conversion rates and enhance revenues.
5. Call-to-action (CTA) buttons
A practical and lucrative product landing page design must have CTA buttons. These buttons are thoughtfully positioned on the page to nudge visitors in a specific direction, like:
Making a purchase
Signing up for a newsletter
Downloading a free trial
These buttons' text should be simple, direct, and action-oriented — such as "Buy Now," "Sign Up Now," or "Start Free Trial." The buttons' size, color, and placement significantly impact the CTA buttons' effectiveness. A well-crafted CTA button can differentiate between a user leaving the website and becoming a paying client.
6. Mobile responsiveness
Your company must prioritize mobile responsiveness when designing your website in the modern world, since many people use their mobile devices to access the internet.
A mobile-responsive product landing page design ensures that the website adjusts to the size and orientation of the user's screen, offering a smooth and user-friendly experience. This approach improves the user experience and increases the likelihood of conversions and your product's general success.
It's also critical to take the page's loading time into account. Users may become impatient with a slow-loading website and leave it before it loads. Particularly true for people on the go who might have a slower internet connection. You can increase user engagement and conversion rates by optimizing product landing pages for quick loading times.
7. Easy navigation and user experience
Conversion rates and revenues can go up with a well-designed product landing page. The user experience must be smooth and the navigation simple to accomplish this. This method indicates that the product page needs to be simple to explore, with a clear CTA and few unnecessary distractions. The design must be eye-catching and consistent with the brand's personality.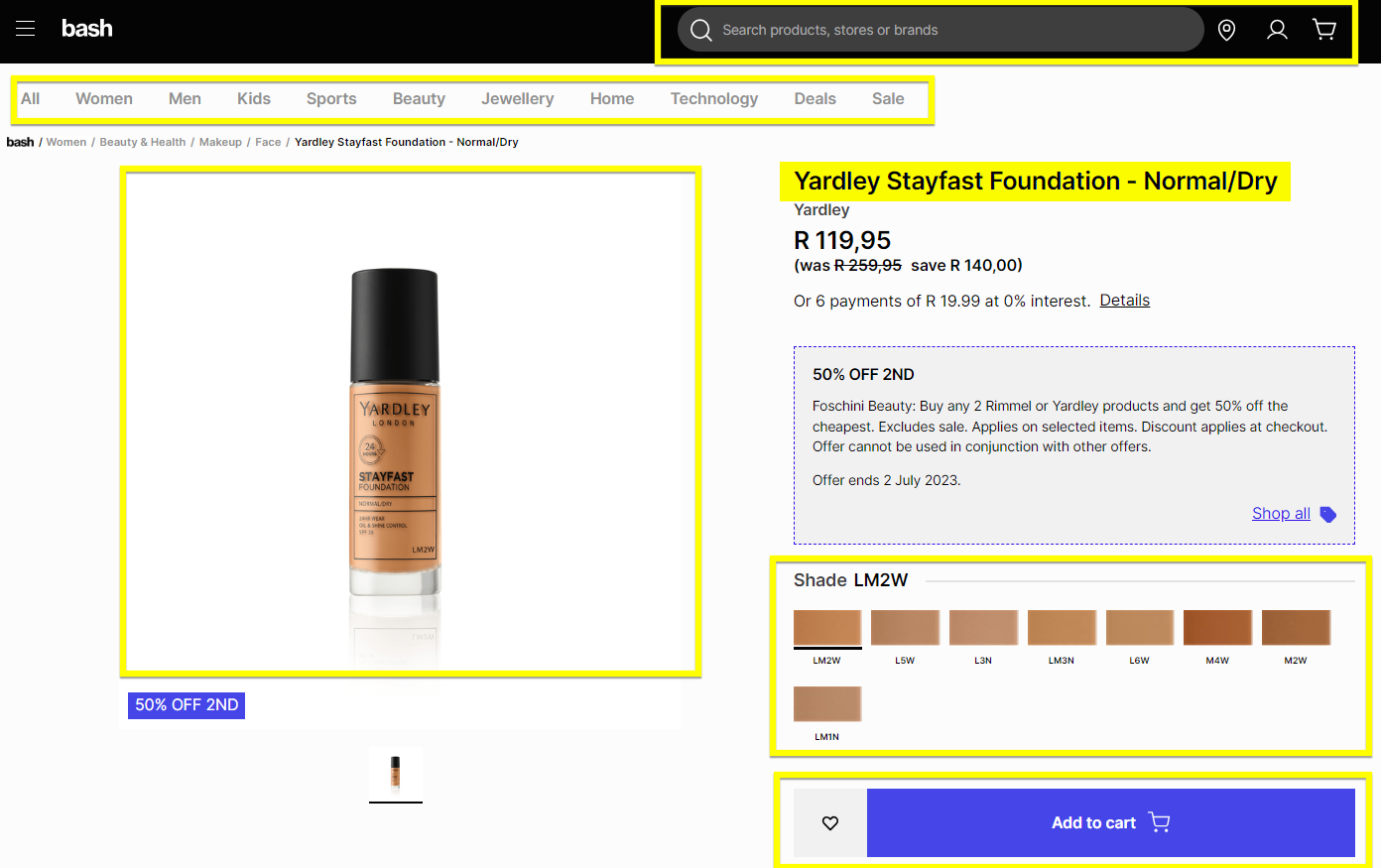 For example, a business that sells skincare goods can create a landing page that prominently features its best-selling items and enables consumers to filter products by skin type or issue. Your product page should also offer clear images of the product and user reviews and ratings to establish credibility and trust with potential buyers.
Including a chatbot or customer care tools can also give customers individualized support and improve their buying process. This approach might reinforce the brand's reputation, emphasizing ease and client happiness.
We don't want to tell you about the work we do, we want to SHOW you.
View Our Portfolio

We've built over
Websites
in a variety of industries.
Product landing page design examples
There are numerous businesses with attractive product landing page designs. These businesses can leverage eye-catching imagery and direct CTA to market their products.
Taking inspiration from these top performers will help you develop a landing page that converts regardless of the kind of product you're selling. The finest examples include:
Apple
Nike
Samsung
Amazon
Apple
Apple is a fantastic example of a business that employs simple design to promote its goods. Their landing pages are neat and minimalistic, focusing squarely on the items. Their pages stand out mainly because they use top-notch product imagery and straightforward but efficient copywriting.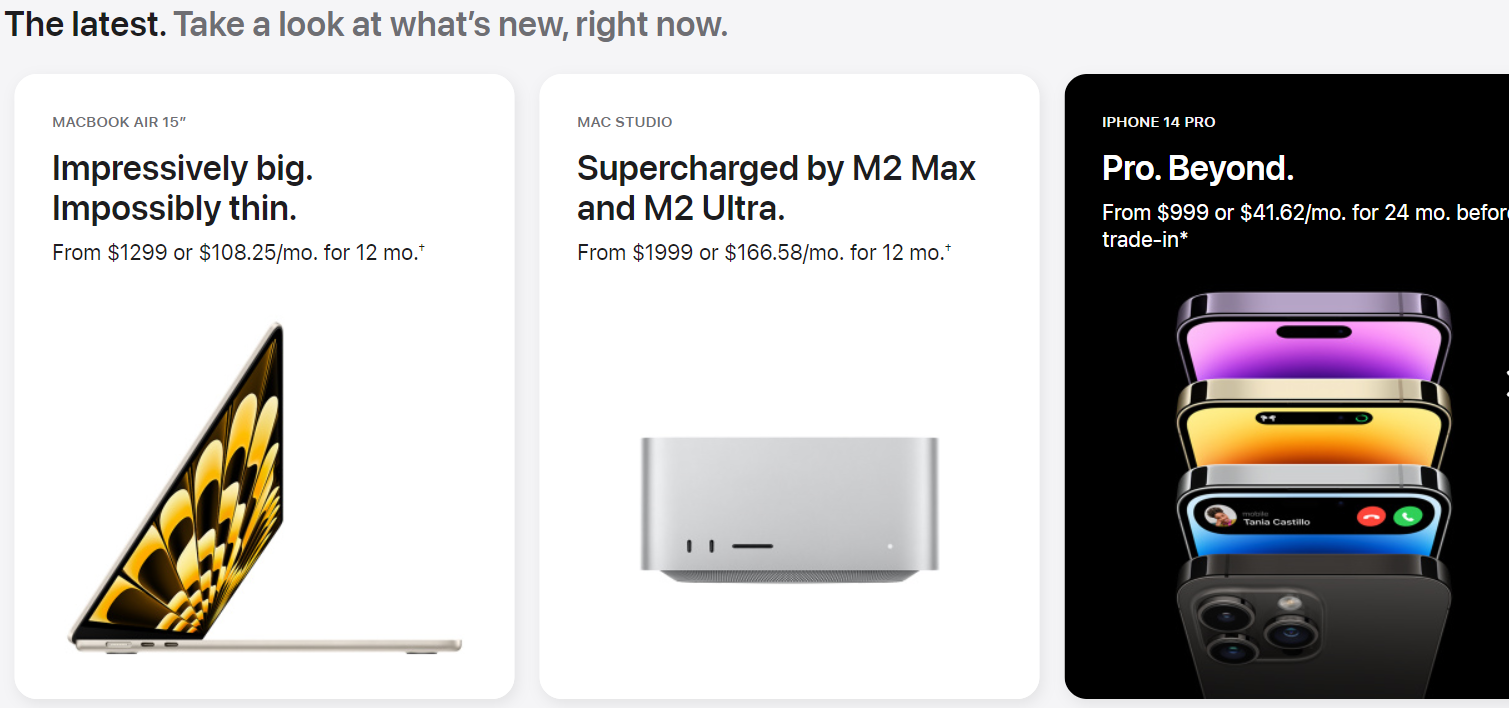 Further engaging potential buyers are interactive components, like 360-degree product views and demos frequently appearing on Apple's landing pages. The simplicity and practical design of Apple's product landing pages are unmatched.
Nike
Another company that excels in building captivating product landing pages is Nike. The corporation's landing pages are aesthetically spectacular, with the ideal ratio of excellent graphics and language that emphasizes the advantages of their products. They incorporate interactive components like product videos into Nike's landing pages, so shoppers can view the items.

Also, Nike's landing pages are mobile-optimized, guaranteeing a flawless surfing experience for clients using smartphones or tablets. The product landing pages for Nike are an excellent illustration of how a company can utilize technology and design to provide an engaging online purchasing experience.
Samsung
Samsung has likewise made tremendous progress in enhancing its online shopping experience through technology and design. The product comparison tool on Samsung's product landing pages is one of the site's most notable features, since it enables customers to compare several goods before selecting.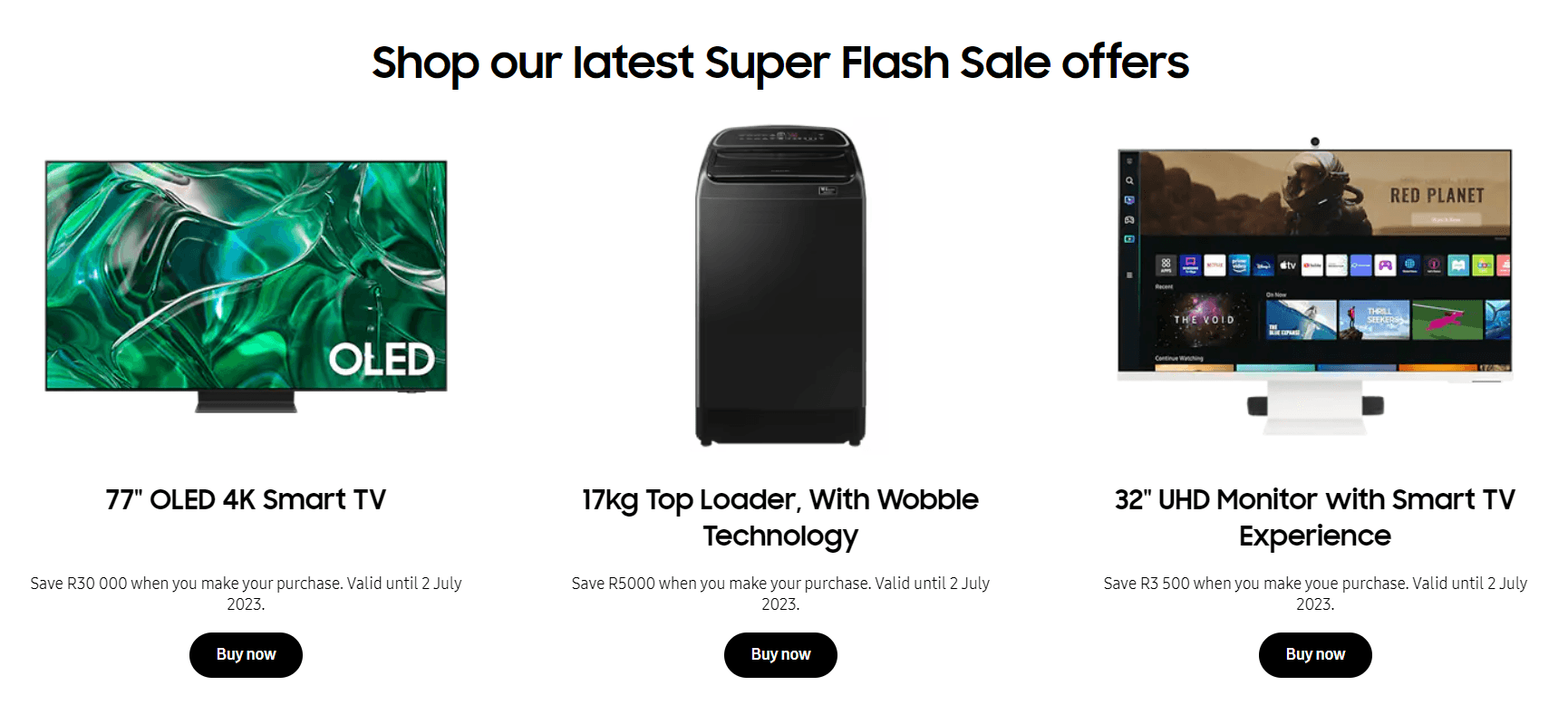 Also, Samsung's website has clear, eye-catching graphics, product photos, and descriptions. The company's adoption of augmented reality technology enables customers to virtually place things in their homes before purchasing virtually effectively, demonstrating the company's dedication to innovation.
Amazon
One of the most outstanding examples of a product landing page is Amazon. They offer a straightforward yet effective structure highlighting the goods with top-notch images, thorough descriptions, and client testimonials to establish legitimacy.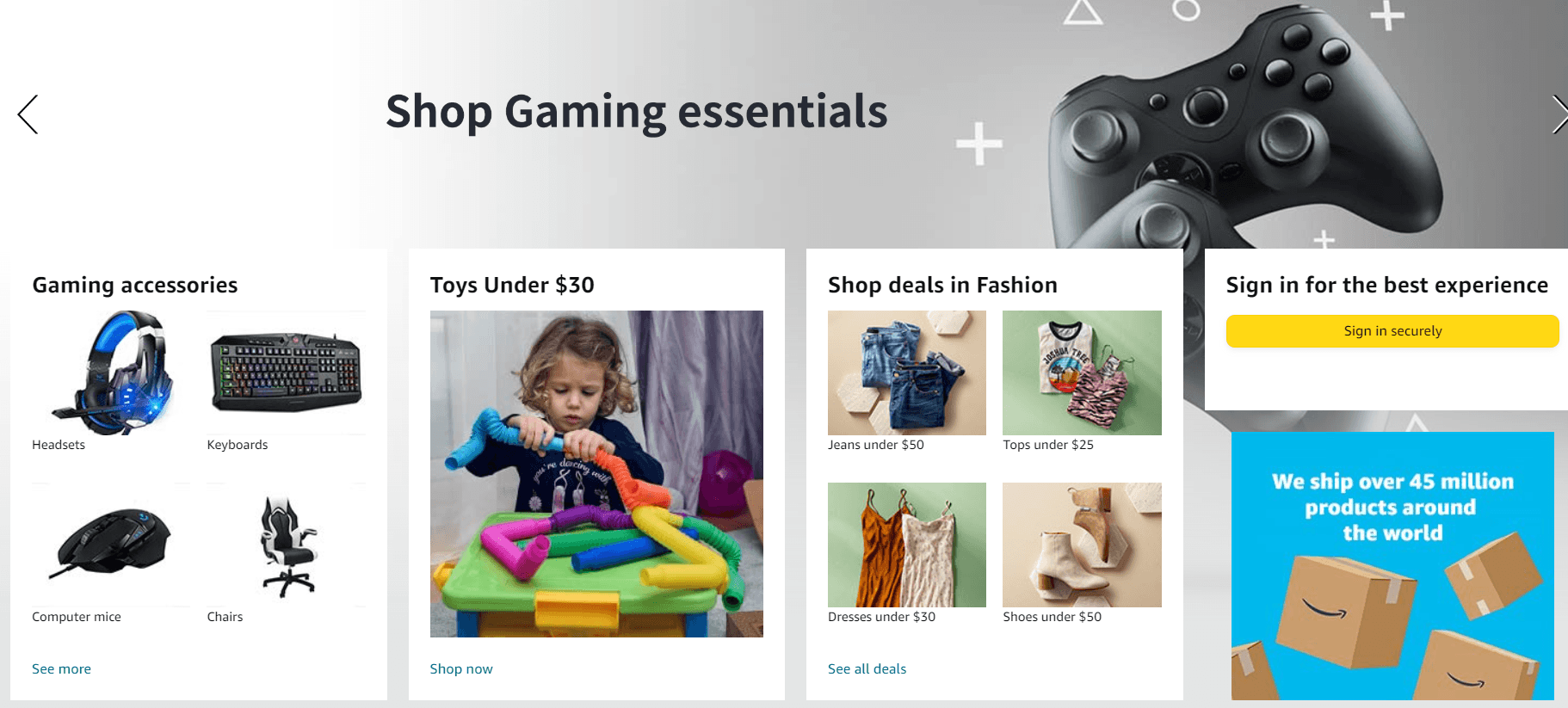 Moreover, they improve user experience and encourage upselling by using tailored suggestions based on the customer's browsing history.
Also, Amazon has developed a mobile app enabling customers to browse and buy goods online. Customers can instantly compare pricing and read product reviews while in-store thanks to the app's barcode scanner, which is also included.
We'll help you create a website that stands out.
"WebFX has been instrumental in helping us develop a new website, allowing us to be a leader in our industry."
Learn More About Our Web Design Services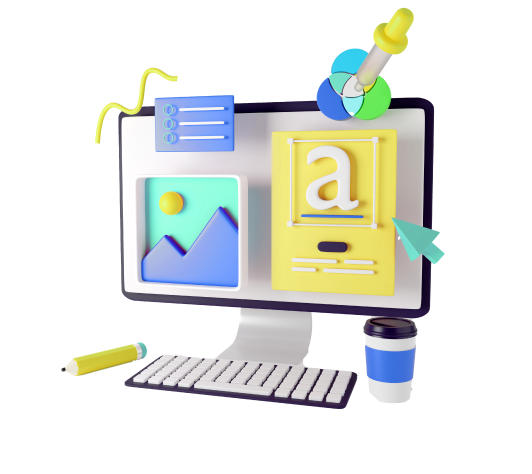 Get a professional product landing page design from WebFX
WebFX recognizes the value of a well-crafted product landing page. Because of this, our team of talented designers is committed to producing a unique design that efficiently promotes your goods and draws in customers.
We'll make your landing page straightforward and intuitive with our expertise in user experience design. This approach makes it easy for potential consumers to learn about your offering and make a purchase. Our responsive designs guarantee that your landing page appears fantastic on all devices, including computers and smartphones.
So why wait?
Contact us online or call 888-601-5359 to create a landing page to drive conversions and boost your sales.
Sina is a marketing expert who specializes in SEO, AI, and digital marketing content. With over five years of experience, she's written hundreds of pieces, spanning a variety of topics and industry niches. She loves combining her strong eye for detail and passion for storytelling in her work. You'll find her fruit picking or horse riding at the local farm when she's not writing.

WebFX provides digital marketing solutions with expert marketers, designers, and developers to increase visibility, conversions, and revenue.

Learn more
Make estimating web design costs easy
Website design costs can be tricky to nail down. Get an instant estimate for a custom web design with our free website design cost calculator!
Try Our Free Web Design Cost Calculator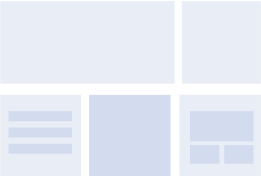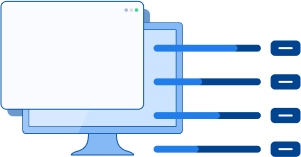 Make estimating web design costs easy
Website design costs can be tricky to nail down. Get an instant estimate for a custom web design with our free website design cost calculator!
Try Our Free Web Design Cost Calculator