Marketing on a budget is hard. Marketing on a tight budget can be nearly impossible. But all is not lost for the small business marketers working on a shoestring – in fact, it's just the opposite.
With Internet marketing, attracting new customers has never been easier. You just need to know how to reach them. To do this, you have a number of options at the ready.
You can use them independently, but they work best in conjunction with one another. When you don't have much to spend, these four steps can give you the ROI you need without breaking the bank.
1. Start by consolidating funds for the best budget possible
Reallocating current expenditures is a classic budgeting technique for any business, and it's a great way to get a little extra cash in your ad budget before you work. Trimming the fat turns your company into a lean, mean financial beast that makes every cent count. The question is just what to cut.
Reduce paper
Considering all of the technology available to modern business owners, it might come as a surprise that the average office still uses 10,000 sheets of paper per year, 45% of which are thrown away within 24 hours.
We're actually getting farther away from the "paperless office" ideal, as the annual growth rate for printed documents is 25%. I'm not saying this is exclusively a tip-for-tap increase in waste — but I also wouldn't blame you for seeing it that way. Look at how much you spend on paper each month.
If you cut back on waste and make every sheet of paper count, 45% of that spending goes right back to your pockets.
Go mobile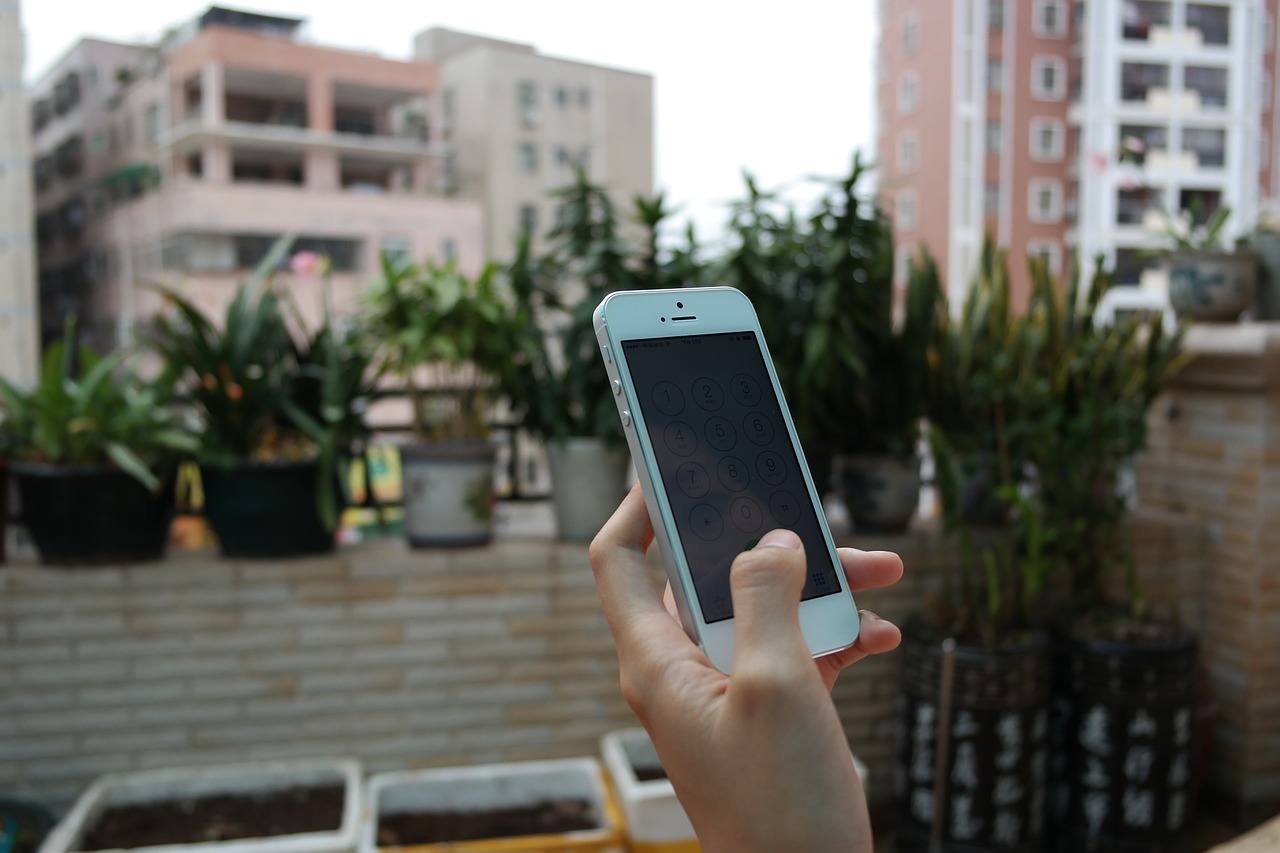 If you use phones heavily, this can be easier said than done. But it can be more convenient for employees to use their mobile phones to make sales, service, and purchasing calls. In return, you can reimburse them for the minutes or data they use for less than a fancy, in-house phone system.
Renegotiate
If you work with suppliers and vendors and haven't discussed cost lately, you may have an opportunity to renegotiate.
You've already negotiated with them (at least you should have) when you started buying, but unless you're held under contract, you can always go back to the table. Get quotes from the competition, leverage the resources you have, and close on an agreement that saves you some cash.
Cut back on traditional media
If you use traditional advertising methods like radio ads or billboards, it's time to take a serious look at your ROI. If the ads are working, great!
If not, look into ramping up digital ads instead. Traditional ad methods are worthwhile if they're bringing in money — but if your radio commercials or billboards aren't paying dividends, redirect that cashflow ASAP.
2. Start using cost-effective advertising methods
Now that you've got a little more padding in your pocketbook, you have to spend it wisely. So what are the most efficient uses of a marketing budget?
PPC
Pay-per-click ads are a dream come true for marketers since they only cost money when people actually interact with them. The revenue they generate annually rises each year, along with ad engagement and clickthrough rates.
PPC also allows you to control which keywords trigger your ads, how much you're willing to spend for each ad, and when you want your ad to show up. No traditional marketing method allows this level of control, and few can compete with its growing ROI.
Social media
Social media is quickly becoming an integral part of many companies' marketing strategies just based on the sheer numbers of people who use it. The head honcho is Facebook, which alone has 1.44 billion monthly active users — or, in other words, 1 in 7 people on the planet use Facebook at least once each month.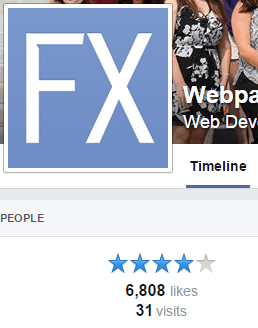 Very few other channels can boast that kind of reach, and every account is completely free to start. You might rack up some costs when acquiring followers or expanding the reach of your posts, but a little investment is a given with any advertising medium. WebFX uses its social media presence to reach out to a couple thousand users.
It's not 1.44 billion, but it's still a large audience that is also accessible throughout the day. Twitter is another excellent platform, particularly when you want to engage your audience directly. Engagement is so important, in fact, that 68% of business tweets are @replies to their followers.
Even if you're only talking to one follower per day, you have the chance to make your whole audience feel acknowledged by simply saying hello. Plus, 67% of Twitter users (202 million people) are more likely to buy from brands they follow than brands they only encounter occasionally. Twitter is the low-cost, low-maintenance solution to building brand trust.
Email opt-ins
To figure out who really wants to hear from you, ask them for their email addresses.
You can be confident that those who respond to your call to action genuinely care about your business, products, and what you have to say. It also gives you an easy way to get in contact with your customer base without depending on external services like Facebook or Twitter. By having your messages delivered directly to potential customers' inboxes, you greatly increase the chances that they'll actually read them. WebFX uses this technique a lot, and the odds are good that you've seen this little sidebar on our site.
You might even be looking at it now!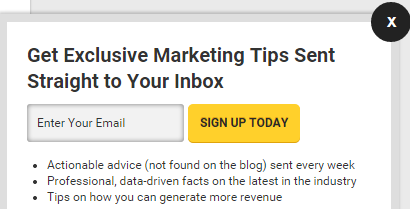 3. Create quality content
Content creation is one of the most cost-effective advertising avenues in digital media. This can entail writing a blog, creating your own infographics, or any other method that provides unique and informative information for readers. If you invest enough time and energy, content can be a fantastic way to popularize and expand your brand.
In order for it to work though, you have to find your niche — that is, a very specific audience. Starting a blog about "marketing" will be too general to catch any attention. But what about a blog focused on just email marketing?
Or the psychology behind successful sales? The more specific you get, the more likely you'll be to catch someone's eye. From a business perspective, content creation is valuable for two basic reasons:
So, essentially, you save 62% of your previous budget for the potential to close 8.5 times as many leads.
That might be the biggest win-win ever in the marketing world.
4. Track results on a dime
No marketing strategy is complete without the data to analyze the success of your efforts. If you don't have the scratch to subscribe to a service, you can always use free tools. Some tools are so specialized that they'll gauge one dimension of your strategy in multiple ways so you can make the microscopic tweaks to your strategy that yield big results down the road.
Once you're set up to track your results, you have a strong digital marketing strategy that you can take to the bank. And because you've cut the excess and smartly invested, that bank should be pretty full. Have you had to work with small marketing budgets before?
What did you do to maximize your ROI? Let me know in the comments!
WebFX Careers
Join our mission to provide industry-leading digital marketing services to businesses around the globe - all while building your personal knowledge and growing as an individual.