Oprah Winfrey, Tony Robbins, Tom Hanks, Bill Nye — every well-known celebrity has a personal brand. Although many people in your target audience may not meet you, a personal brand will make them feel like they know you.
In today's market, you need to develop your brand to help people feel connected to you.
On this page, we'll cover everything you need to know about personal branding, including:
Keep reading to learn more! And if you want to get tips and tricks for marketing your business online, subscribe to Revenue Weekly! You'll get the latest tips and tricks from the agency with over 25 years of experience!
What is personal branding?
Personal branding is the image and perception you create of yourself. In some cases, the persona is grander or simpler than others. For example, entertainers like Billy Crystal or Jerry Seinfeld are comedians, while industry leaders like Satya Nadella are technology power players.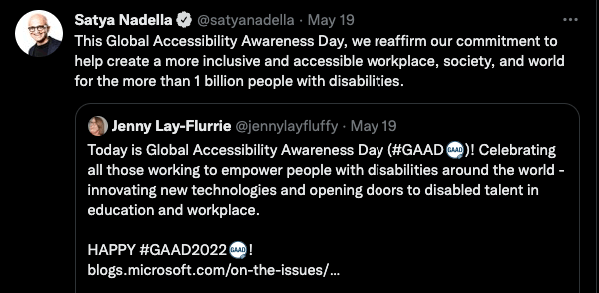 From a career-oriented perspective, professionals build brand identities around their careers and lifestyles. Reputation building helps present your business values, goals, and ideas to the public. You also make yourself authentic and approachable to your audience.
Even those who don't want to build a business around their brand use networking tools like LinkedIn to create a professional persona. This tactic helps recruiters and business professionals relate to their peers online.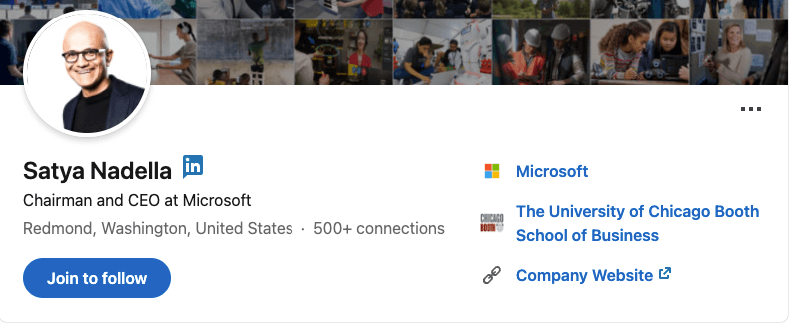 Ultimately, a personal brand is a deliberate practice to promote yourself and your career through digital marketing. Find what makes you unique and build a reputation that communicates that message.
Why promote yourself with personal branding?
Personal branding is vital to building a relationship with your target audience. People are trusting you through the Internet rather than meeting in person. A personal brand offers a window into how you think and work professionally.
There are three main ways a well-executed brand can win over people:
Transparency: When you reveal your working style, views on industry issues, and expertise, people will feel more comfortable working with you. You want to be authentic, so you make it easier for people to connect with you.
Competition: A competitive advantage is a strong brand identity that builds confidence in your product and engages customers. You can promote your personal brand to show how you're different from the competition.
Entrepreneurship: If you want to begin a business, creating a personal brand can help you launch your dream. When people see your track record and understand your vision, they're more likely to connect with you.
3 ingredients to building a personal brand
Creating a personal brand takes time and effort. Thankfully, digital marketers have been perfecting brand building for decades. Here are a few steps to help you find success:
1. Find your unique angle
The goal of your brand is to highlight your specialties. It should be an area of interest particular to your talents and engaging to your target audience.
For example, Dr. Phil was passionate about psychology and had a gift for delivering blunt and witty advice. So, Dr. Phil created a show about mental health. This topic interests many people, and his tone sets him apart.

Your personal brand needs to have a distinct personality. Figure out your personality and match it with your audience and industry.
2. Craft a positioning statement
A personal positioning statement tells your audience about you and explains your value to their lives. It should speak to your target audience's desires while explaining how you're a unique source of solutions in your industry.
Like an elevator pitch for marketing a product, the shorter, the better. A single sentence is best — make it free of cliches like "motivated" or "passionate."
For example, a digital marketer might say, "I am a passionate digital specialist with more than 10 years of experience driving corporate growth online." This statement does not set them apart from other marketers with that experience.
It would be better to say, "I am a digital marketing expert with more than a decade of experience in connecting teams with solutions that drive corporate growth online." Here, the writer shows their specialties while highlighting their qualifications.
3. Grow your social presence
Once you've established your goal, the next step is presenting yourself. Social media, blog posts, and videos are all viable options. Depending on our audience, you can target one or multiple areas.
Post regularly to keep your audience engaged and position yourself as an industry authority. Whether you expand your business' brand through social media posts or start a YouTube channel, putting yourself out there will increase your brand exposure and familiarity.
Want to level up your personal branding?
One crucial step to connecting with people online is creating a brand identity. If you're not sure where to begin with online branding, the team at WebFX can help.
We're a digital marketing agency with decades of experience and over 500 marketing experts ready to help you define your brand. We've generated over $3 billion in revenue in the past five years, so you can have peace of mind that your brand will be in good hands.
Ready to take the next step? Learn how our professional marketing services will revolutionize your brand online. Reach out to us today or call us at 888-601-5359 to connect with a strategist!
WebFX Careers
Join our mission to provide industry-leading digital marketing services to businesses around the globe - all while building your personal knowledge and growing as an individual.