Video on demand (VOD) platforms have skyrocketed in popularity over the past several years. These streamers offer ad-supported packages that allow users to consume content with commercial breaks, much like they would on cable TV.
These advertisements help keep the content free and affordable. Tubi is one VOD service supported entirely by ad revenue. As the projected growth of VOD continues to climb, tapping into this new advertising method can bring about several advantages.
Continue reading to learn more about advertising with Tubi. WebFX has plenty of experience with video advertising on VOD platforms. If you're ready to start advertising on Tubi, contact us today!
Questioning the quality of your SMB's PPC performance?
Get your FREE PPC audit from WebFX today!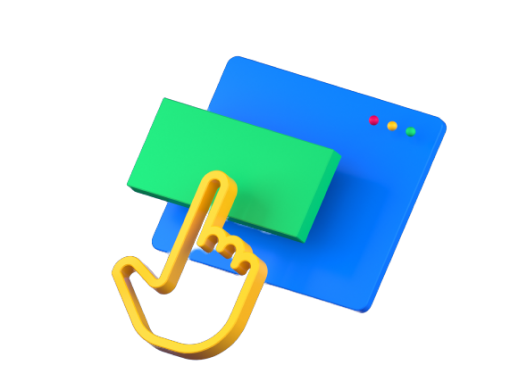 What is Tubi?
Tubi is a VOD platform owned by FOX Entertainment. It's an ad-supported streaming service home to thousands of movies, TV shows, and local news channels.
Tubi is free to download and available across numerous streaming devices, including Roku, Amazon Fire TV, Xbox, PlayStation, and Android and iOS devices. You can also stream it directly from your Internet browser. Viewers in the United States, Australia, Canada, and Mexico currently have access to Tubi.
Tubi is free to all users because of its ad-supported model. Advertisers and marketers have an opportunity with Tubi to reach broad streaming audiences worldwide.
What types of ads can I put on Tubi?
Advertising on Tubi presents several revenue-boosting opportunities. Whether you want your ad to play for six seconds or over a minute, Tubi has ad options for you.
Standard
Tubi offers pre-roll and mid-roll standard video ads, playing during natural content breaks.
Standard ads play like any regular ad — a video or short billboard advertises your business in your chosen manner. These ads only play in full screen.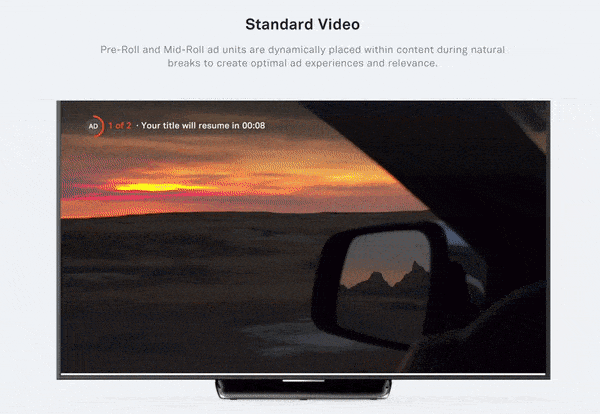 Interactive
You can take your advertising up a notch by creating customized experiences. These work on every streaming method, whether using an Internet browser or a streaming device.
Include product carousels, store locators, and other interactive experiences on your Tubi ads.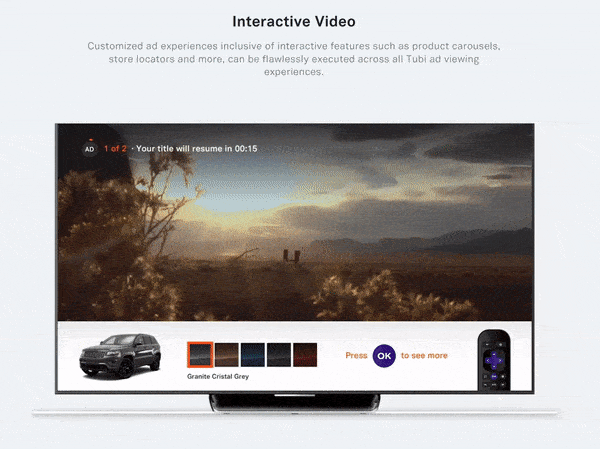 Benefits of TubiTV advertising
Placing advertisements on Tubi is an effective way to reach your target audience. With so many ad-supported VOD services available, you might be wondering if Tubi is the right fit for you. The advantages of using ads on Tubi include:
Advanced Frequency Management (AFM): The AFM lets your team manage ad frequency to reach more viewers without playing ads repetitively. AFM uses machine learning and computer vision to scan ads for logos and other identifiable properties to determine the brand. Then, they put a cap on exposure to avoid repetition.
Nonskippable ads: When users watch content on Tubi, they have no choice but to play the ad. There is no mandatory viewing time before the "skip" button appears — it has to play until the ad break is over.
Light ad load: Tubi plays ads less frequently than some other platforms. Fewer ads play during each ad break, too. The light ad loads can help with brand recall and recognition.
Transparency: Tubi can integrate with industry-leading measurement providers, allowing greater insight into brand reach, conversions, and sales outcomes.
Diverse audiences: The VOD platform reaches people of different ages, familial statuses, and ethnicities, some of whom don't use cable. Tubi makes its key audience takeaways available to brands to help you decide if your target audience falls into Tubi streamers.
Best practices for Tubi advertising
Knowing that you can advertise on Tubi and VOD platforms is one thing — but what are the best ways to do it? If you want to jump into the world of ad-supported VOD marketing, you should:
Understand your target audience: This is the basic principle for all marketing campaigns, and it still applies to VOD ads. You need to know how to structure your content. How does your audience prefer to receive content? Maybe interactive ads or direct language is better. Use what you know to create the right content for the right people.
Measure return on investment (ROI): You can track clicks and impressions, whether they watched it with sound, how much they watched, and if they paused the ad. You can also measure conversions. With this insight, you can make better decisions for your ad campaigns.
Keep consistent branding: For standard ads, use the same branding as you do on other channels to make it easier for users to find you later. For example, if you're advertising your bike shop, use the same colors and logo to help viewers find your website.
Include a compelling call to action (CTA): Your CTA should intrigue viewers and tell them what to do next, whether that's visiting your website or giving you a call.
Format ads for multiple devices: Since Tubi users access the app from any device, you'll want the ads to appear correctly across those platforms.
Ready to start advertising on Tubi?
For help with video advertising on Tubi, get in touch with the WebFX team today. If you need help creating individual videos or a complete ad campaign, our strategists are here to help.
Whether you're targeting Tubi directly or are looking at several VOD platforms, video production services from WebFX will let you achieve your goals. Contact us online today or call to get started!
WebFX Careers
Join our mission to provide industry-leading digital marketing services to businesses around the globe - all while building your personal knowledge and growing as an individual.