Does your credit union want to get the most out of your online advertising to reach new customers and earn more revenue?
On this page, we'll take a look at some benefits of PPC advertising and some tips you can use to get the most out of your credit union's PPC ads.
Let's get started!
What is PPC advertising?
PPC, or pay-per-click advertising, is a paid strategy that allows marketers to bid for placement in a search engine's sponsored links or on sites across the Internet.
With PPC, you can set a budget and only pay when visitors click your ads, making it one of the most accountable forms of advertising. If nobody clicks on your ads, you won't pay a cent.
PPC also includes remarketing and mobile ads to help you reach more people and keep your credit union at the forefront of customers' minds.

Hear What It's Like to Work With WebFX!

"WebFX is lightyears above any other digital marketing agency we have worked with. I can't say enough about how easy they have made this process and how accommodating WebFX has been to my entire team. I will never stop recommending WebFX!"
Credit Union
5 benefits of PPC for credit unions
Let's take a look at five of the top benefits of PPC.
1. Easy to launch
One of the main benefits of PPC is that ads are easy to create, and they can start driving traffic to your website as soon as you launch a campaign.
PPC campaigns only take a few hours to set up, so if you're looking to quickly boost qualified traffic and revenue, PPC is a great option. And you can easily make changes as you go to further optimize your campaigns and reach more people.
2. Cost-effective
With PPC advertising, you can set the budget for your campaigns. This allows you to customize your campaigns in order to work within your means and achieve the maximum impact.
In addition, you only pay when someone actually clicks your ad, so you will avoid spending money on users who won't become customers.
3. Increases brand awareness
As your PPC ads start to show up more frequently, more people will begin to recognize your brand. This is a great way to build your reputation and position your credit union as an authority.
Even if people don't click on your ads the first time, PPC connects potential customers with your business and helps establish your brand as a recognizable name.
4. Qualified traffic
PPC allows you to set your ads to display when people search for specific keywords or visit sites related to your industry. This means that you can use PPC to reach more qualified traffic, and the people who view and click your ads will be more interested in the services you offer.
You can also use remarketing to reach people who have already displayed an interest in your services and keep them in the know with helpful information about your credit union.
5. Helps you compete online
In the finance industry, competition is fierce. But even if your site doesn't rank in search results, you can still use PPC to promote your business.
PPC can help you gain a leg up against your competition, and it even allows you to compete with established companies that have been around for years.
Our digital marketing campaigns impact the metrics that improve your bottom line.
See More Results

WebFX has driven the following results for clients:

$3 billion
In client revenue

7.8 million
Leads for our clients

5.2 million
Client phone calls
6 PPC tips for credit unions
Now, let's take a look at a few PPC tips your credit union can implement today.
1. Create separate campaigns for your services
With PPC, you can create separate ads for each service you want to promote. This allows you to write specific ad copy that is more likely to resonate with potential customers, increase the effectiveness of your ads, and encourage people to learn more about your services.
More targeted ads tend to have higher conversion rates. So take some time to set up custom PPC ads for each of the services your credit union wants to advertise.
2. Create dedicated landing pages
You will also want to set up dedicated landing pages for each of the PPC ads you create.
For example, if you launch an ad to promote your mobile banking services, you will want to drive visitors to a landing page that deals specifically with that service.
This will ensure that potential customers find the information they are looking for, and it increases the chance that they will contact you for more information.
3. Use geographic targeting
With PPC, you can target potential customers in specific geographic regions. For instance, if your credit union operates in Harrisburg, it wouldn't make much sense to target people in Boston. Instead, you'd want to set your target audience to users searching within a certain radius of your business.
Geographic targeting allows your credit union to reach more local customers, and it can increase the chance that a qualified prospect will click on your ad and take action.
4. Pay attention to mobile users
Today, more than ever, people are using their mobile phones and tablets to search on the go.
Taking advantage of mobile advertising options can help your credit union reach more prospects and earn more qualified leads.
Adding simple elements like click-to-call buttons is a great way to increase the performance of your PPC ads and maximize conversion potential.
5. Test your ads
It's also important to test various ad formats to determine which ads drive the best results for your credit union.
With PPC, you can run multiple ads within a campaign and compare the performance of each. This allows you to optimize your campaigns and incorporate more elements that resonate with your target audience.
You can even A/B test things like copy and design elements to determine what earns you the best results.
6. Evaluate results
Finally, successful PPC campaigns require ongoing monitoring and evaluation. Be sure to evaluate your results and make any necessary changes to further optimize your PPC campaigns and get the best results for your credit union.
Using Google Analytics, you can track conversions and ROI from your paid campaigns. And you can easily change elements of your PPC campaigns to earn even greater results.
Good agencies have more than 50 testimonials.
Great agencies have more than 100 testimonials.
WebFX has over 1000+ glowing client testimonials.
See What Makes Us Stand out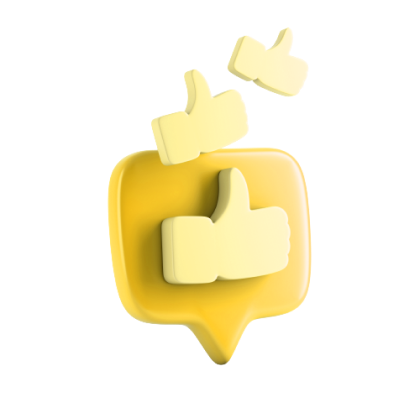 WebFX is a leading PPC company
WebFX is an award-winning PPC company.
When you partner with WebFX for your PPC campaign management, you will receive access to a PPC Certified Internet marketer who will walk with you through every step of the PPC process, from research to implementation and monitoring.
Our team knows how to drive PPC results for clients, and the ROI of our PPC search marketing campaigns frequently surpasses 4,000%.
Just take a look at what our clients have to say!
PPC plans from WebFX
WebFX offers custom PPC plans to help credit unions like yours reach more customers online.
We offer PPC advertising on Google and Bing Search and Display networks. In addition, we provide remarketing and mobile ad services to help you get the most out of your PPC campaigns.
Our PPC management services start at $325/month, and they are 100% transparent, so you'll always know exactly where your money goes. And we offer three different PPC management plans, so you can choose the option that's right for your budget.
Learn more
Want to learn more about how PPC plans from WebFX can help your credit union earn more leads and revenue?
Check out our custom PPC plans, and contact us today to speak with a strategist.
We're excited to help your credit union launch a custom PPC plan to reach new customers and earn more revenue online!
Earn a 20% greater ROI with WebFX