If you enjoy scrolling through Instagram, generously giving double taps to anything that sparks your interest, you're just like the one billion other Instagram users that love the platform. But Instagram isn't just for keeping up with the Joneses, or your favorite celebrities, or your 14-year-old cousin — these days, it's also for selling products. In quarter two a few years ago, ad spend on Instagram jumped a staggering 177% year over year, but what does this mean? It means that more and more businesses are advertising their products on Instagram, and if you're not, it's time to start! We've got some tips for you, so let's dive right in.
There are a few things that you need to consider.
First, you have to have an Instagram business account. This is super easy to do — just go to the hamburger menu at the upper right-hand corner of your profile page, click settings, click account, and lastly, click "switch to professional account."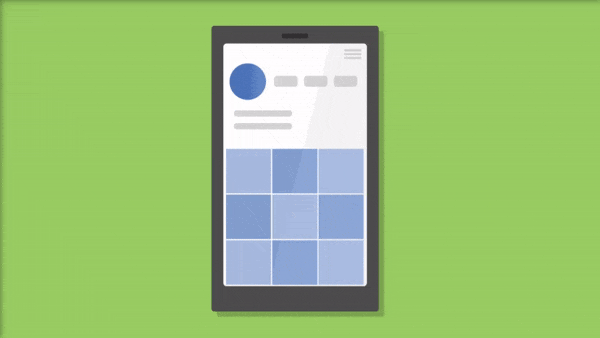 Just like that, you've got yourself a business account! Next, you have to be located in the United States, Canada, Brazil, Germany, Italy, France, Spain, Australia, or the U.K.
to qualify. This one should be pretty easy on your end. Third, if you're planning to use shoppable posts, you'll have to make sure that you sell physical goods. You won't be able to advertise with these kinds of posts if you sell services. And that's that!
If you pass these prerequisites, it's time to start selling from Instagram! Here's how:
Create a catalog of products on Facebook Business Manager
First things first, you'll have to create a catalog of your products in your Facebook Business Manager account. This catalog will contain all the products that you plan to sell on Instagram.
Confused as to how Facebook got involved? Don't forget. Facebook owns Instagram! Start by signing into your Facebook Business account, opening your settings, and create a new product catalog.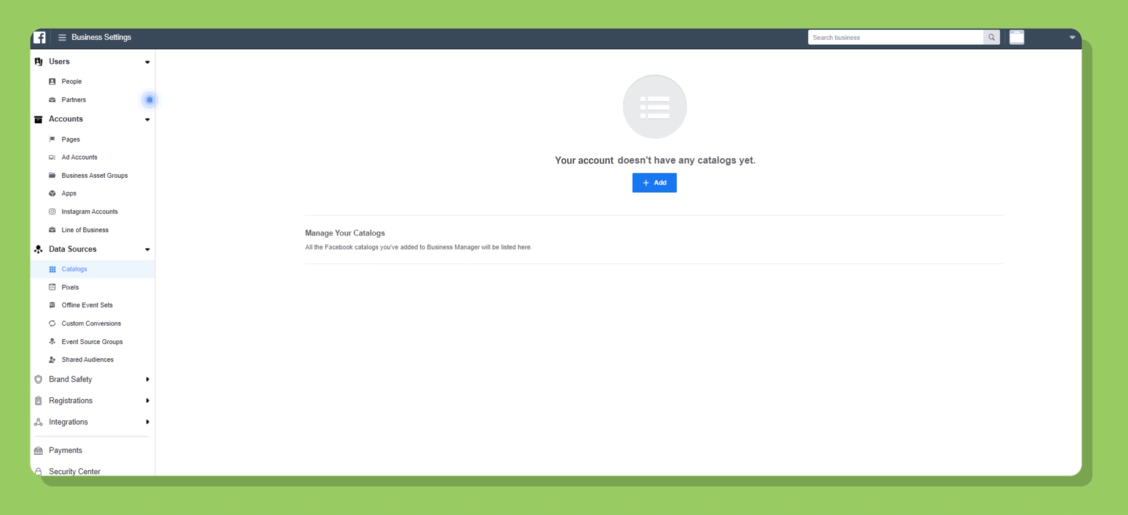 It's important to note that you should be sure that all of your prices and descriptions are accurate in this location. (Sam looks at her phone and says, "Not that price, not for a pair of shoes.")
Connect your Facebook catalogs to your Instagram account
It's time to get things moving — let's connect the catalog that you've created on Facebook to your Instagram's business account! But you'll have to hold onto those shopping bags for a second.
Before you're able to create a shoppable post, Instagram will have to approve your business account. According to Instagram, this can take a few hours or a few days, but in the meantime, you can decide exactly what you want your first shoppable post to look like! When you get your approval notification from Instagram, it's time to connect your product catalog. Hop back into your settings page on Instagram and click on the catalog that you want to connect.
Decide on the photos that you want to advertise and tag
Now comes the fun part — deciding on the aesthetics of your shoppable post. Keep in mind that just like any PPC ad, you should always feature the exact product or products that you're selling and you should also be sure to provide high-quality, aesthetically pleasing photos. (Sam takes photos of a stuffed hedgehog for Instagram and says, "All right, little fella, give me fierce.") Users are less likely to trust a company that advertises their products with grainy, low-quality images.
It also makes the products themselves look less desirable. When you're choosing your photos, you can choose a photo with one of your products or up to five, since you can tag up to five products in a single image. If you choose a carousel post that features more than one image, you'll be able to tag up to 20 products!
Tag your photos and post!
After you're finished captioning and filtering your post, it's time to get tagging! When you own a business account on Instagram, you'll have the opportunity to tag your products. After choosing the products that you want to advertise with your image or images, click post, and you're good to go! Similar to the way a post looks when you tag people, your tagged products will only show up when users tap the post.
How to sell products on Instagram
Okay, so similar to the garage sale that you had last summer, you're worried that people might pass right over your product offerings.
But there are some ways to encourage user clicks. Just like it's important to fold your clothes nicely for garage sale passers-by, it's also important to create shoppable posts that users want to click. Here's how to successfully sell through Instagram:
Use photos that fit the aesthetic of your account
Users follow you for a reason — because they like the content that you have to offer. Moreover, they like the way your content looks, and they come to expect a certain aesthetic from your Instagram presence. For example, if your business sells beach gear, and your images usually have a slightly blue hue, be sure to edit your images the same way. If you're a beach brand that suddenly posts black and white images, not only will you throw off your audience, but they'll feel disconnected from your brand.
Use user-generated content as shoppable posts
Nothing looks more natural on an Instagram feed than some user-generated content, and there are a few reasons why this kind of content is beneficial to use as shoppable posts. When fans of your brand see user-generated content, there are three huge benefits:
It shows them that you have a wide audience that believes in and loves your brand.

It shows users how something can be used or worn.

And most important, it makes users trust your product.
Activate your hashtag power
Hashtags are extremely powerful little things in the context of your Instagram shoppable posts. Not only do they work to help you find new audiences, but they help you target your most qualified audience. Instagram lets you use up to 30 hashtags, but if you want to make your brand look more trustworthy instead of spammy, try using just six or seven. Your hashtags can be anything related to your shoppable ad — your brand, the product, adjectives, activities related to your product — anything that you know would interest your target audience. Well, that's all we have for you today, but we hope our guide on how to sell on Instagram opens a world of possibilities for you when it comes to selling with social! If you like this video, check out our video on how to use Instagram for your business! And don't forget to subscribe to our YouTube channel for digital marketing content.
We post a new video every Monday, so you don't want to miss out. See you later!
WebFX Careers
Join our mission to provide industry-leading digital marketing services to businesses around the globe - all while building your personal knowledge and growing as an individual.