Chrome is the newest child added to the constantly feuding web browser family. Although Google Chrome is comparatively new, it has been producing some major buzz around web for its performance, minimalist interface, and usability. Another useful side of Chrome is the extensions that give the user added functionality for common web browsing tasks.
Many of these Chrome extensions can help you increase your productivity and enable you to perform your jobs easier and faster. Note: Since Google Chrome for Mac OS systems is still in beta, some extensions might not work properly. However, we have tested all of the extensions in brief, and we can confirm that they function.
1. Pixlr Grabber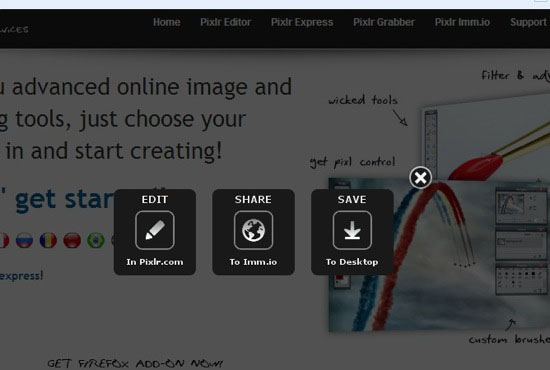 Taking screenshots and then sharing them is a big process. You copy the screen grab into your clipboard, open a graphics editor and save it into a web format. Then you have to upload it to a web service so that you can share it publicly.
Behold Pixlr Grabber, an extension that allows you to take screenshots in Google Chrome and automatically upload it to imm.io, an image sharing service. You can take parts of the visible screen, select only parts of it, or grab the entire web page.
2. Copy Without Formatting

What do you normally do when you just want to copy some plain text without any formatting (font, color, images) from your browser to an office or email software? Copy the text, paste it into a text editor like Notepad, and then copy and paste it again into the destination? Don't worry, you're not alone—even the productivity bloggers at Lifehacker have this problem.
With the Copy Without Formatting Chrome extension, you can easily and directly copy unformatted text from Chrome and paste it anywhere, allowing you to cut out the middleman and streamline this task.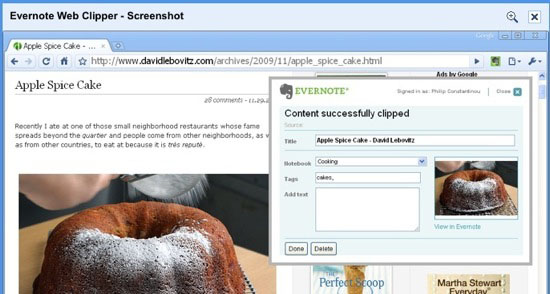 Do you often find something cool on the web but forget to bookmark it? And when you need the web page, do you end up spending a lot of time trying to find it again? We all do.
The Evernote Web Clipper Chrome extension saves the content of your clipboard along with a link back to the original page quickly and painlessly. You can store text, images, and links into your free Evernote account so that you have ready access to them anytime and anywhere (with an Internet connection).
4. Symtica

If you find yourself using many Google web applications (seriously, nowadays, who isn't?) and you want a quicker way to access and use them, use the Symtica Google Chrome extension. This Chrome extension can watch out for new emails, create new Google Docs documents, access your contacts list, manage your Gmail task lists, read your RSS feeds, and more.
5. Image Search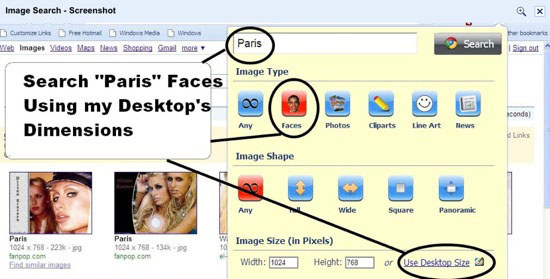 Finding images on the web can be a drag. If you're in need of some serious web scouring to find that perfect LOLcat photo to use in your next killer PowerPoint presentation, check out Image Search, the ultimate image search Chrome extension that searches websites such as Flickr, Picasa, Zooomr, and Photobucket. There are loads of options for customizing your search options by size, type and more, saving you a fair bit of time.
This Google Chrome extension blocks any kind pop-ups and ads, enabling you to focus on the information that you are trying to obtain. Using AdBlock can improve your productivity because it can lower web page response times as well as avert you from being distracted by advertisements and pop-ups that can get you on a tangent. But do allow the sites you love to display ads because ad-blocking can affect them dearly.
7. goo.gl URL Shortener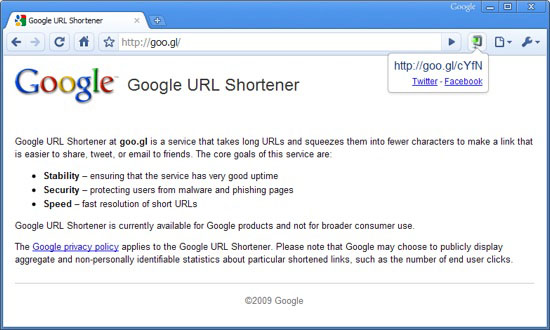 If you are constantly sharing web pages, goo.gl URL Shortener is a must-have one-click URL shortener that makes it a snap to share links and useful resources on social media sites such as Twitter and Facebook. The short URL is also automatically copied to your clipboard, drastically shortening this process compared to the conventional method of URL shortening. The extension utilizes Google's own URL shortening service.
8. Web2PDFConverter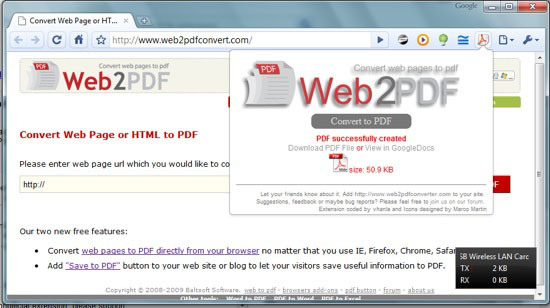 Converting a web page to a sharable PDF file is a long and arduous job. Well, not so if you use Web2PDFConverter, a Google Chrome extension that lets you create PDF files from within your web browser. The extension even allows you to preview how the PDF document looks through Google Docs, saving you even more time in having to open Adobe Acrobat (or the desktop counterpart that you are currently using) to check your work.
9. Shareaholic for Google Chrome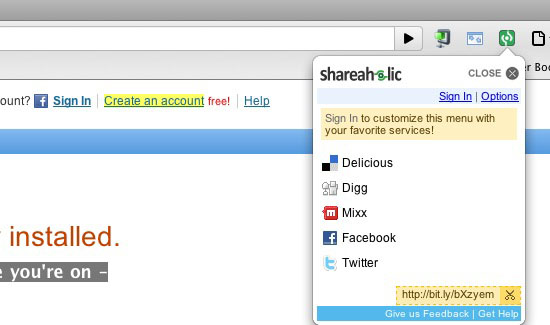 Are you a social media junkie? If you are, you know that this addiction can be a ruthless time drain and can place a huge damper on your otherwise productive day. Making social media sharing easier, faster, and more convenient is always a good thing.
Shareaholic for Google Chrome is an extension that will convert the current web page you're on into a short URL and allow you to share it with your friends across many social media sites.
10. Split Screen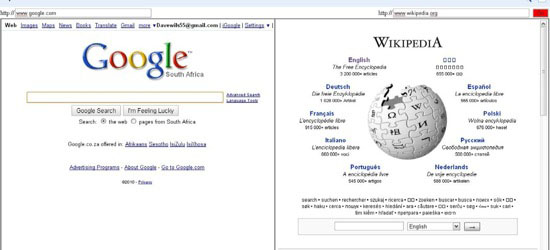 As this Chrome extension's name implies, Split Screen enables you to split your browser's viewport. Not only can it reduce the number of tabs that you have open (and thus, make it easier to find the web page you need), it also enables you to effortlessly compare and contrast several web pages at the same time. It is perfect for people that are studying and cross-referencing information.
What Google Chrome extensions do you use? If we have missed any useful extensions, share it with us in the comments.
Related Content
How is your website's SEO?
Use our free tool to get your score calculated in under 60 seconds.
Get posts by email
Join 200,000 marketing managers and subscribe to Revenue Weekly!
"*" indicates required fields
WebFX Careers
Join our mission to provide industry-leading digital marketing services to businesses around the globe - all while building your personal knowledge and growing as an individual.