The step-by-step tutorials featured in this article shares techniques that will help you expand your range of knowledge in making vector illustrations for your graphic design and illustration projects. If you would like to learn about the differences between vector and raster graphics, please see the article called Design Battle: Vector vs. Raster on Design was here. In this article, you can find the good number of high quality lessons by the best and most talented graphic design artists on ways to create vector illustrations.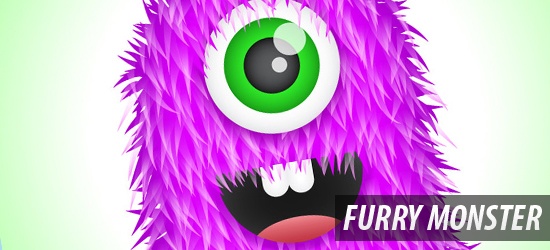 Learn how to make a unique and adorably cute monster character using basic shapes and gradients by following along this Illustrator tutorial written by the talented graphic/web designer, Chris Spooner.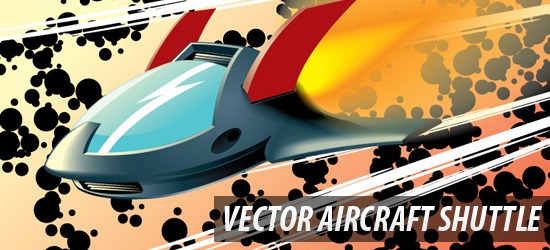 You will learn a technique for illustrating a vector art piece using the Brush Tool (to start the outlines) in Illustrator and the Gradient Tool, as well as blend techniques, to color in the illustration.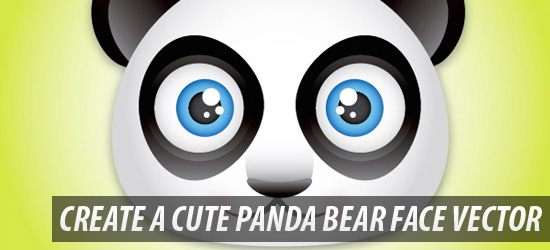 In this vector illustration tutorial, you will observe a methodology for constructing a cute panda bear character using basic Adobe Illustrator shapes and tools like the Ellipse Tool, followed by the Direct Selection Tool to transform the vector paths.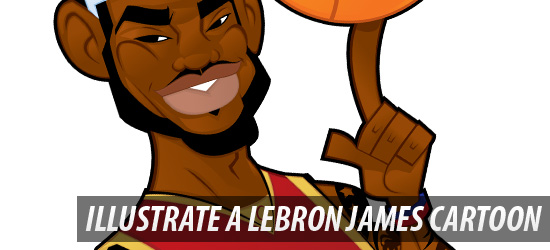 This tutorial by cartoonist/illustrator Wardell Brown teaches readers a professional-level method for producing cartoon vector illustrations. The procedure starts by tracing the outline of sketches using the Pen Tool in Illustrator.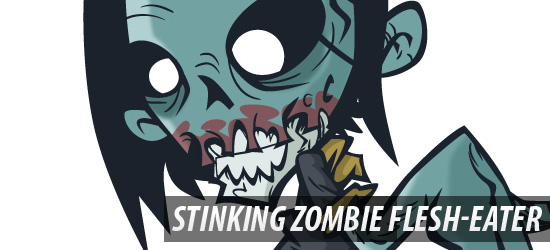 This tutorial shows readers how to create a unique character (a zombie) in Illustrator, using a sketch as a reference, the Pen Tool for creating the vector paths, and the Pathfinder Panel to combine and manipulate the various vector pieces.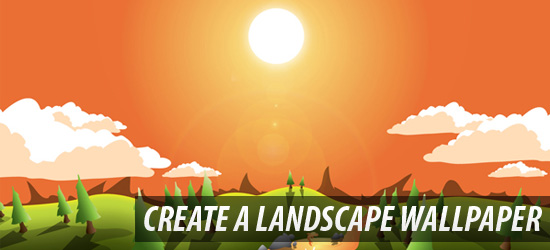 Liven up your desktop by creating your very own vector illustration wallpaper with this step-by-step tutorial. This tutorial teaches you effective use of the Mesh Tool in Illustrator by way of a practical application.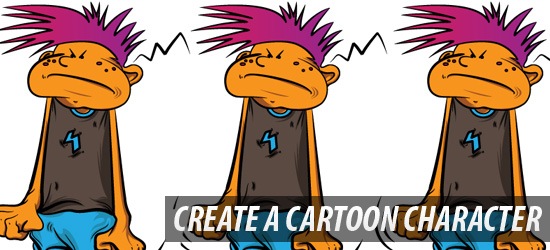 Discover a process that many illustrators use when constructing vector characters via this Vectortuts+ graphic design tutorial that uses Illustrator CS3, a Wacom tablet, and ink drawings scanned into your production workstation.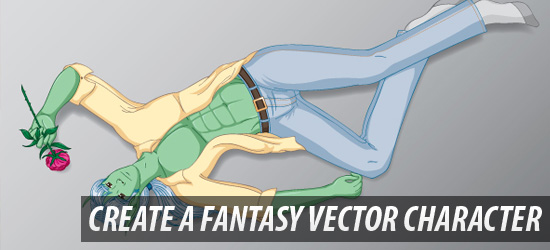 Graphic designer and Illustrator, Emily Gonsalves, shows us a method for creating a comic character by leveraging the Live Paint feature (available in CS2 and above) of Adobe Illustrator.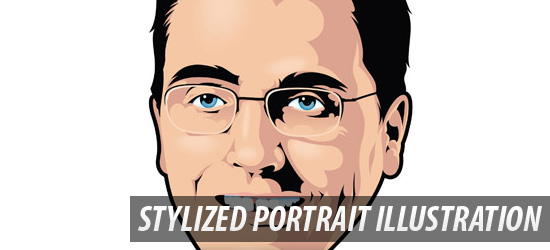 This downloadable PDF tutorial by Illustrative Designer and Author, Von Glitschka, demonstrates how to create a vector illustration using a photograph as a reference with Adobe's two most popular graphics creation software: Photoshop and Illustrator.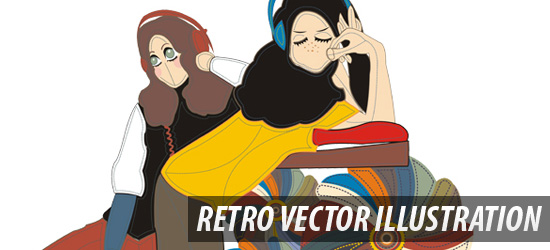 This retro-themed vector illustration piece is created in Corel Draw using a stock photo as a reference. This tutorial is geared towards beginners, but will be appreciated by all.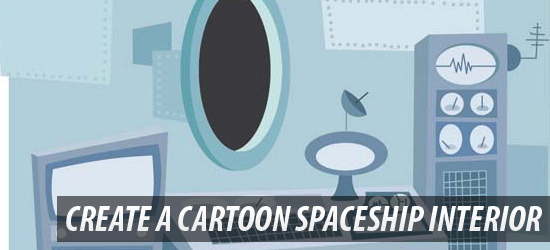 Geared for intermediate and advanced Adobe Illustrator users, this vector illustration tutorial will walk you through the development of a cartoon spaceship interior.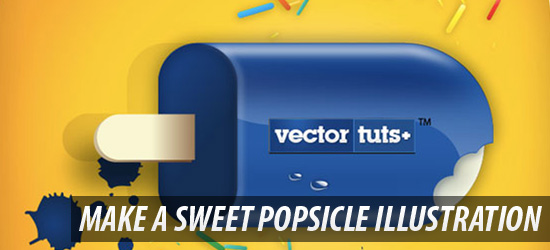 In this illustration tutorial, you'll get a smooth crash course on how to quickly illustrate a cool popsicle vector by through the use of such tools as the Rounded Rectangle Tool and the Gradient Tool.
13. Create a Super Happy Octopus Character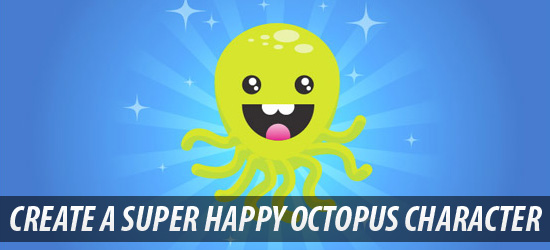 Designer and Illustrator Ryan Putnam of Vectips walks readers through a way of designing a vector character by employing the usage of simple shapes and the Pathfinder Panel.
14. Create a Simple Vector Creature in Illustrator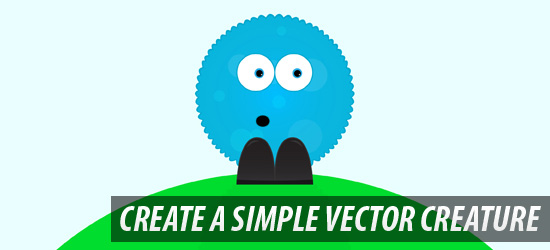 This quick and easy tutorial shows you the fundamentals of composing a unique character using a scanned-in sketch as a reference for the illustration and setting up Guides to make sure that the facial features are symmetrical.
15. Create a Character Mascot with Adobe Illustrator CS4
This comprehensive vector illustration tutorial for intermediate users shows readers an effective route for developing a character mascot, starting from a sketch that is used as the template for the illustration.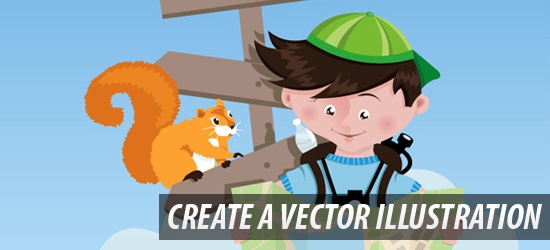 In this Adobe Illustrator tutorial, you will learn how to create professional-level vector graphics that is ready for distribution in vector stock e-stores like GraphicRiver and Shutterstock.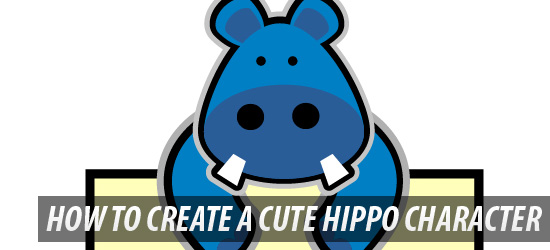 This vector illustration tutorial, by Graphic Designer and Illustrator Asmaa' of AiVault, highlights how shapes (which are simple and basic tools in Illustrator) can be utilized to create a beautiful and unique vector character.
18. Create an easy landscape scene in Illustrator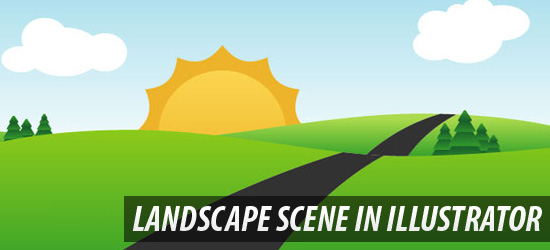 Here is another tutorial for making a vector-based landscape, a popular design trend right now. Tyler Denis, whose work you've seen here many times before, especially in the Tutorials section, uses Adobe Illustrator to design an engaging art piece.
Did we miss your favorite vector illustration tutorial?
Don't forget to share your favorite vector illustration tutorials in the comments.
*Edited by Jacob Gube.
Related Content
WebFX Careers
Join our mission to provide industry-leading digital marketing services to businesses around the globe - all while building your personal knowledge and growing as an individual.