The Fitflat Icon Set: 10 Free Flat Icons (PSD and PNG)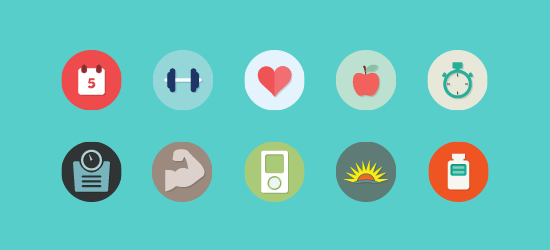 This is a free set of flat icons in the theme of "health and fitness". There are 10 icons in this freebie. The freebie package comes with the PSD source file in case you would like to edit the icons, as well as ready-to-use PNGs sized at 64x64px (a popular icon dimension).
This free icon set is brought to you by Responsive, a design and development studio in Bucharest, Romania.
Preview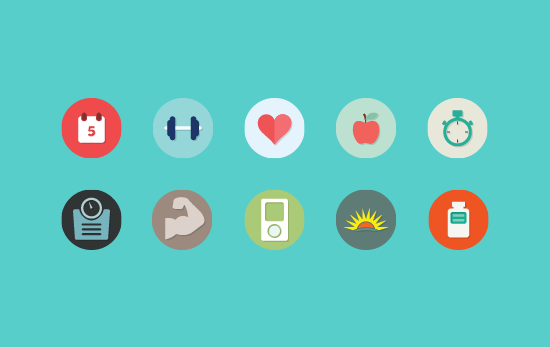 Download
Related Content