Large-Icons.com, part of Aha-soft, brings to Six Revisions readers a free set of social media icons called Large Icons Social. In this set, you will find 23 different icons that is perfect for content-centered websites such as blogs, news sites, etc. You will find PNG, ICO, and BMP file formats of various sizes (up to 512x512px) for ultimate flexibility and usability.
Preview
Below you can see what the Large Icons Social icon set contains.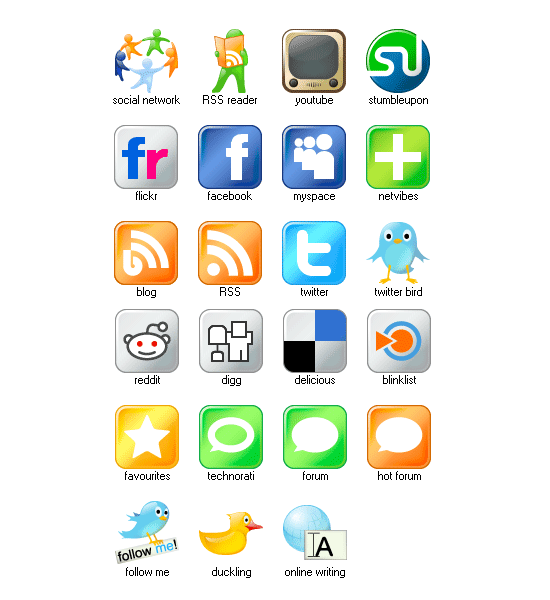 Download
You may download Large Icons Social below as a ZIP archive containing over 250 files in various file formats.
Licensing
You may use these icons for commercial and personal use on your websites, web applications, software applications, print designs, and other works but you may not redistribute them or claim ownership without attribution and permission from Six Revisions.
Related Content
SlickRSS: A Free RSS Icon Pack
About the Designer