For those of you looking to get inspired for your next photography session, I decided to compile a list of some of the best websites devoted to photography. The websites listed below feature some really great work by some of the best photographers in the world. Enjoy!
And let us know about your favorite photography websites in the comments section below!
Flakphoto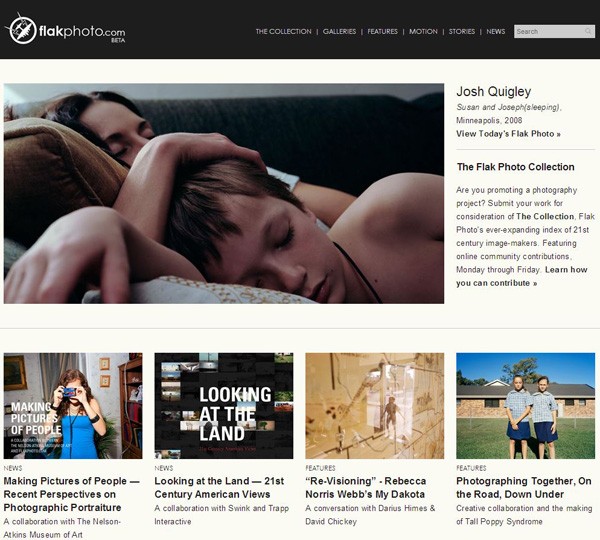 Flakphoto is one of the best places to find great fine art photography. The site features contemporary photographers with fresh eyes and great stories to tell through their photos.
Flakphoto is a more recent discovery of ours and it's one photo website we're definitely bookmarking.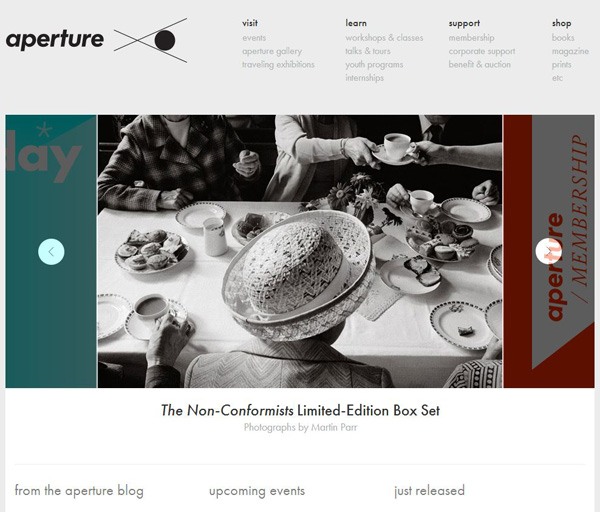 Established in 1952, Aperture is a very well-respected community in the world of photography. There is always something amazing and inspiring contained within its pages.
If you're looking for some really cutting-edge and relevant photography, Aperture is definitely a website you should visit.
National Geographic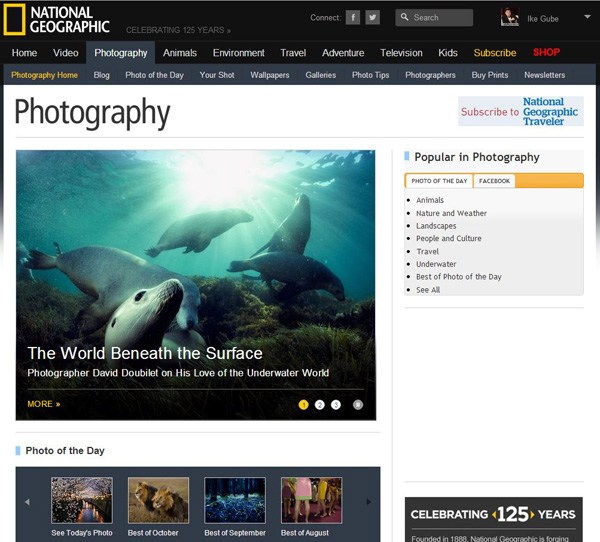 For more than a century, National Geographic has been the embodiment of adventure and exploration for many people all over the world. As such, National Geographic also has some of the world's best photographers working with them, capturing the best nature and landscape photography as well as some of the best photo documentaries.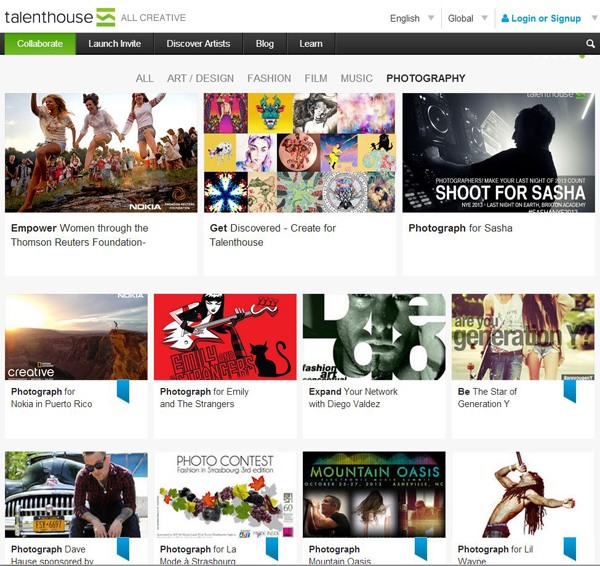 Talent House is a collaboration platform for artists and aspiring talents. They host contests for companies and artists to help find new talent to collaborate with. If you're looking to get inspired to do some great work, there's no better motivation than the opportunity to get your work discovered.
Try looking through their photo contests to see which ones you'd like to enter.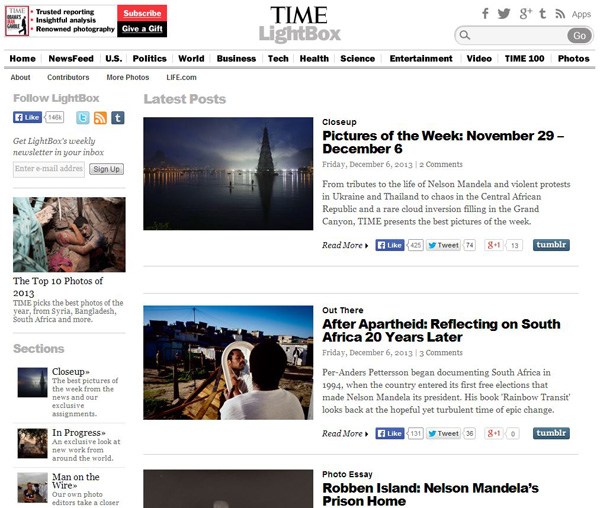 Time Magazine is, without a doubt, home to some of the best photojournalism on the planet. Also the home of Life Magazine's photo archives, Time's Lightbox is where you'll find the world's best photo essays and photo journals and news from the last century to the present.
With a collection of photos spanning more than a century of photography, it is definitely a great place to find inspiration for your own photo journalistic endeavors.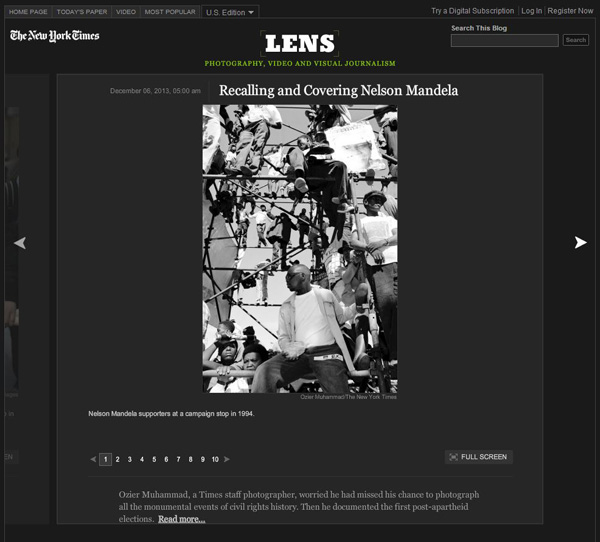 Lens contains photos from The New York Times' photo archives. It contains some of the best photos from photojournalists much like Time's Lightbox.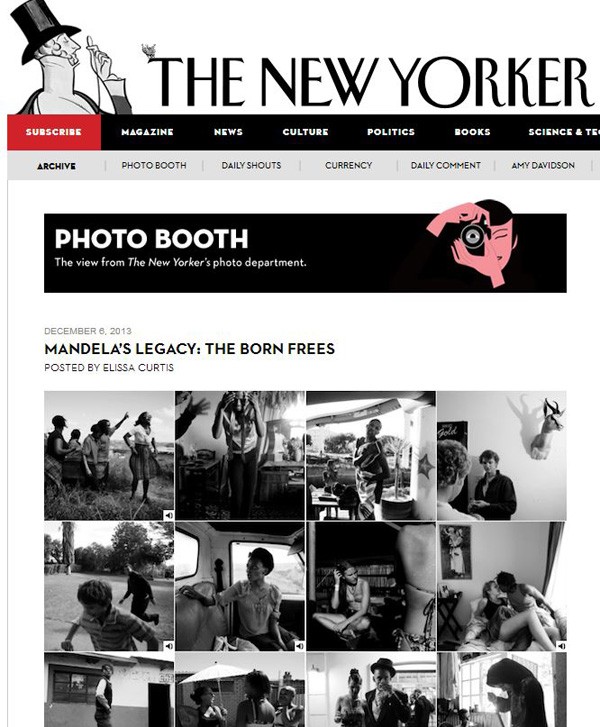 Featuring amazing photoessays and journals, Photobooth is The New Yorker's photo archive. It differs from the likes Time Magazine's Lightbox or The New York Times' Lens blog by focusing more on lifestyle and cultural photography rather than news and straight photojournalism.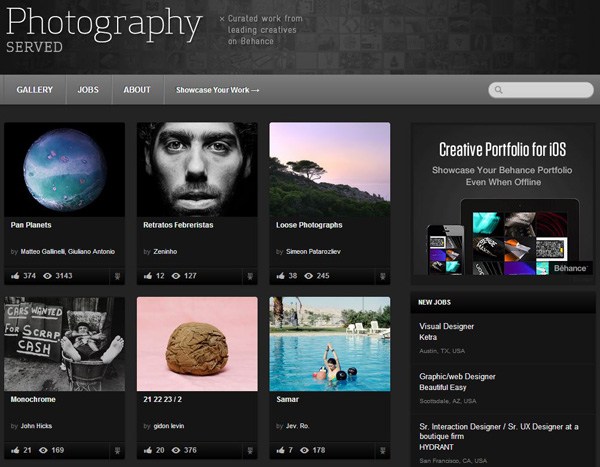 Photography Served is Behance's curated photography website featuring work from talented photographers with amazing portfolios.
As a curated collection of work, Photography Served is always a great place to get inspired by your fellow photographers.
Bentrova.to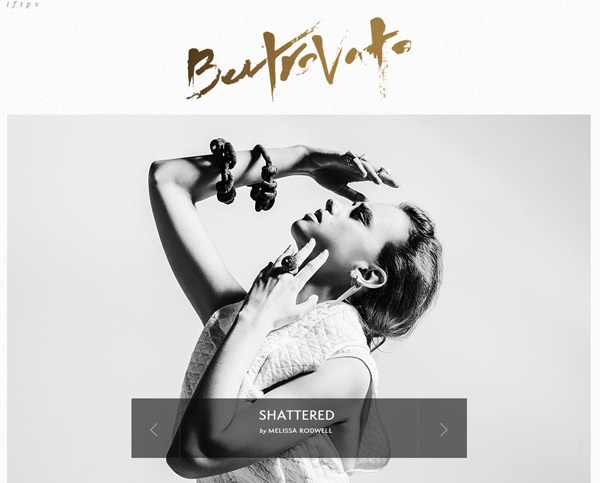 If you're into fashion editorials and you're looking to do some of your own photo-shoots, Bentrova.to might just be one of the best places to find some inspiration for your next project. It's a great site that features up-and-coming and established photographers with great ideas and truly jaw-dropping editorial photography.
In fact, many editorial and fashion photographers have gotten their big break by appearing on Bentrova.to.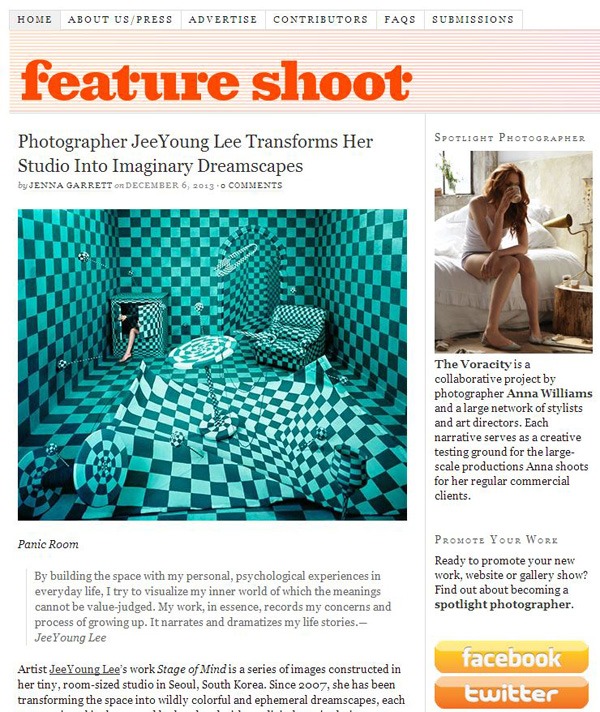 Feature Shoot is a really great photo blog that features work from many different genres of photography. There's definitely no shortage of great photos and fresh ideas from their contributors and photographers.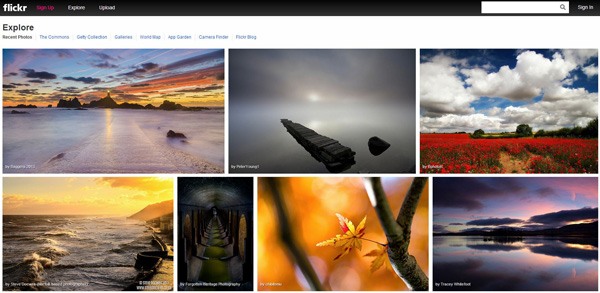 As one of the first widely adopted photosharing and photo hosting sites, it is no surprise that a lot of amazing photos can be found here. Not only can you find great photography from every skill level, indeed, Flickr is also home to one of the best online photographic communities, featuring discussions on almost anything and everything photography related.
500px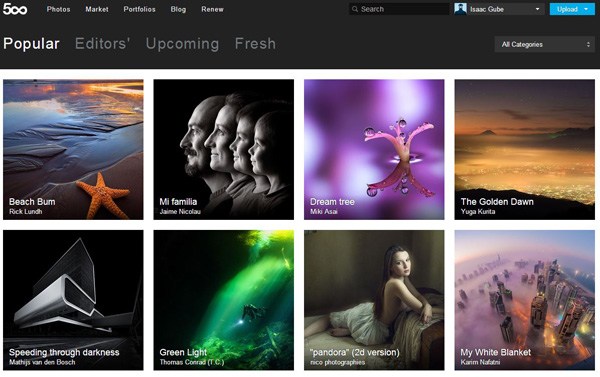 500px (500 Pixels) is a great online community of photographers who share their most visually striking photos.
If you're looking for some really great photos, 500px features truly high-quality photographs that can appeal to just about anyone.
Share Your Favorite Photography Sites With Us
If you have a favorite website to go for photography inspiration, share it with us in the comments section below!
WebFX Careers
Join our mission to provide industry-leading digital marketing services to businesses around the globe - all while building your personal knowledge and growing as an individual.