Web Design

Spotlight: Comic Book Writers Wet Black Ghost
Spotlight: Comic Book Writers Wet Black Ghost
10 minute read

Trevin serves as the VP of Marketing at WebFX. He has worked on over 450 marketing campaigns and has been building websites for over 25 years. His work has been featured by Search Engine Land, USA Today, Fast Company and Inc.
Those of you who caught our showcase would have probably glanced upon a few pieces from Wet Black Ghost, a comic-book-writing duo based out of Little Rock, Arkansas.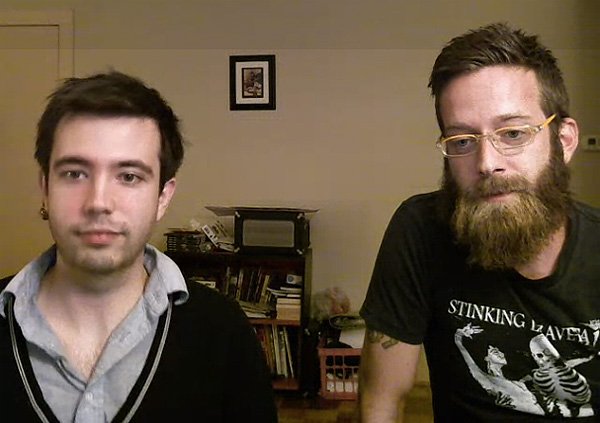 I included them in our showcase because I thought the illustrations were amazing and found them to be a great fit for the kind of work we want to keep displaying on here on Design Instruct.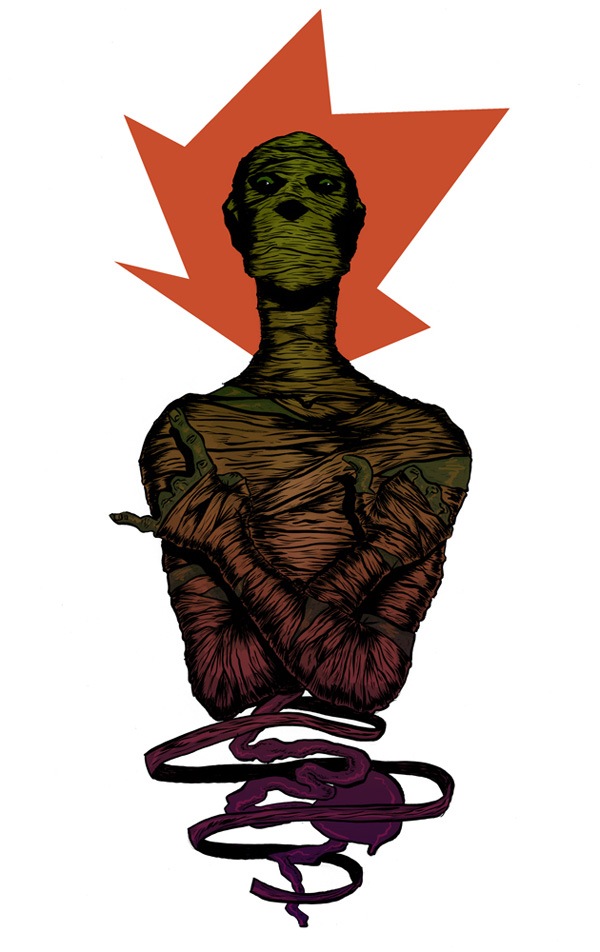 A couple of days after that post came up, I emailed Matt Fox — the illustrator half of Wet Black Ghost — and asked if he would be willing to write a tutorial for us. Thankfully, he said yes and we got to throw around a few ideas for what kind of tutorial he could produce for the community. In a couple of days, you'll see what Matt came up with.
It's awesome.
Having been totally impressed by what Matt did for us, and knowing that we wanted to feature more artists like him on the site, we had the brilliant idea of asking Wet Black Ghost if they wouldn't mind being put under the limelight. Being the cool guys that they are, they agreed to do an interview for the readers of Design Instruct.
Wet Black Ghost — a moniker that stems from Matt's early frustrations working with India ink, calling it the "elusive wet black ghost" — is comprised of Matt Fox (the art) and Adam Smith (the words).
They are from Little Rock, Arkansas. They make comic books.
Here's what they have to say.
Tell us about the origins of Wet Black Ghost. Who are you?
Matt Fox (MF): Adam works on Sundays at this comic shop in Sherwood, AR called Kapow Comics. I went in the store one day and picked up a few comics.
Basically because of the stuff I was buying (it was a book written by Moebius), Matt Dykes, the owner, said I should meet his "Sunday guy," Adam.
Somehow we got on the topic of me wanting to draw comics and Adam wanting to write them
I came in the next Sunday and met Adam. We quickly became friends and just decided we'd make a comic together. It was kind of just a fluke meeting, but we have really similar tastes, so it wasn't hard to work together.
We made a short, 8-page sci-fi one-shot called "Mule," that's on our website. We ended up self-publishing it and going to STAPLE!, the indie comic con in Austin. After that, we started "Long Walk to Valhalla," and that's what we're working on now.
That's kind of the origin in a nutshell.
How would you describe the work that you do?
What is Wet Black Ghost about?
MF: We're basically just making the kind of comics we like to read, as best as we can make them. The first comic we did was sci-fi, the current one is borderline fantasy/Norse mythology. We haven't got any kind of genre or style we're trying to keep to, because we both love them all.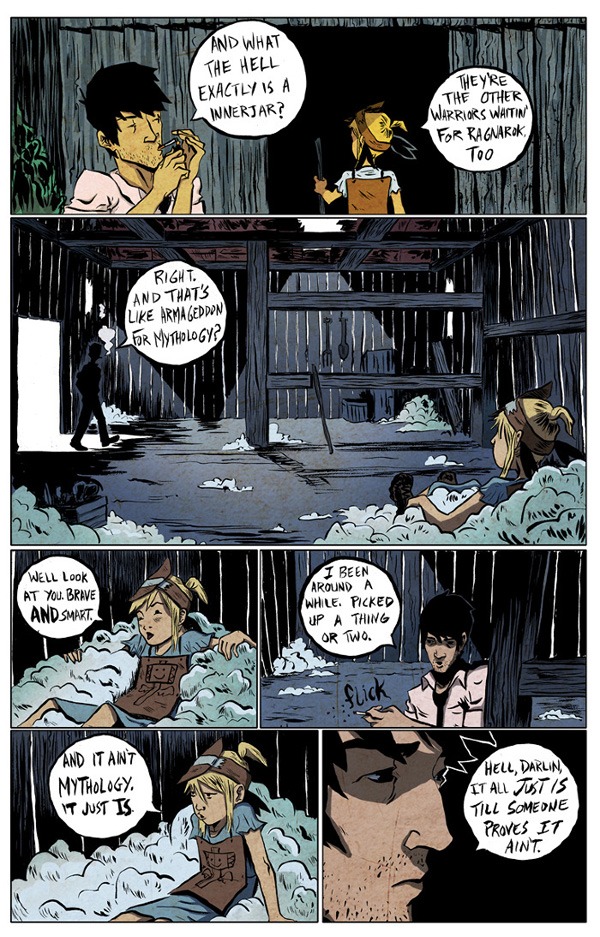 Comics are a medium in which you can do whatever you want. It's not even limited to how much money you have anymore. Worse comes to worst, our comics never get printed, but they're still online.
Comics are no longer about who is going to help you; it's who is going to stop you?
We've been going back and forth between "Mule" and "Long walk to Valhalla" and the more we read, it becomes more apparent that you're tapping into something that makes your work truly unique.
We just can't put our finger on it. Care to elaborate?
Adam Smith (AS): Matt and I both like something that is really strange and unusual that goes on in a very normal situation. We like to take something that is out of the ordinary but make everything around it seem ordinary and never really draw attention to the fact that whatever is out of the ordinary is out of the ordinary.
That's what Matt and I have in common.
We both hate exposition and "infodumps." We like to just put you in the story and then you go with it. I think that's really the one defining characteristic of everything we've done so far.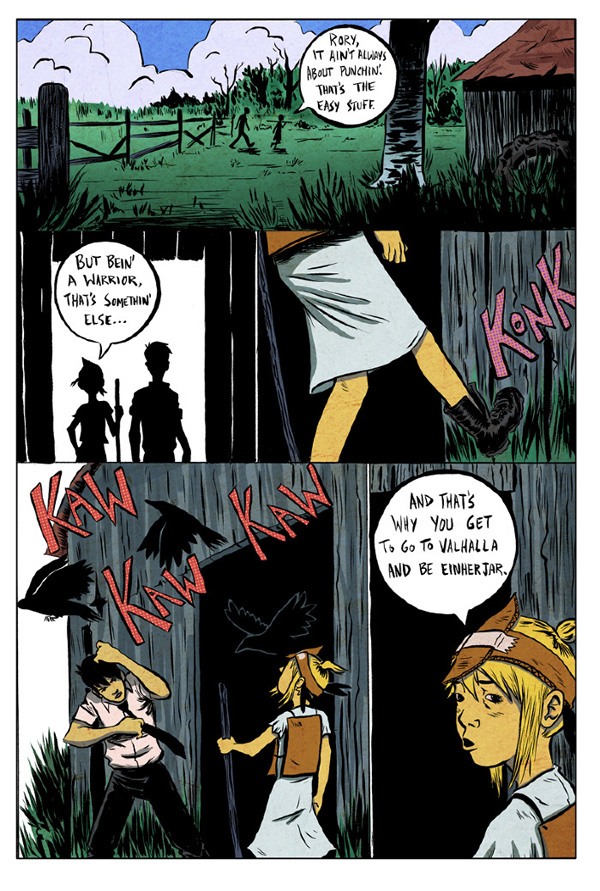 MF: We're both pretty minimalistic as far as storytelling goes.
We will talk for hours about the backdrop, the story behind everything that goes on, but when it comes down to dialogue and exposition, we're very, very deliberate.
Comics are a very visual medium. People stay for the story but they come for the art.
So much can be told visually that we just use dialogue to season the story.
Adam writes and Matt illustrates. Tell us about how you get the work done. What tools do you use?
Describe your workflow.
MF: The workflow is always changing, we're still trying to figure out what works. But how it's been going is that we'll just start out talking a lot. Then Adam will go through a few drafts that he emails to me.
They're written almost in short-story form. There aren't any indications of page-breaks (which may change on the next project.) At that point, we start talking about what works and what doesn't work.
Adam is always the one that comes up with the story, and creates the foundation, but by the end of it, I've ended up hacking things off or adding stuff, so it's often hard to tell who wrote what.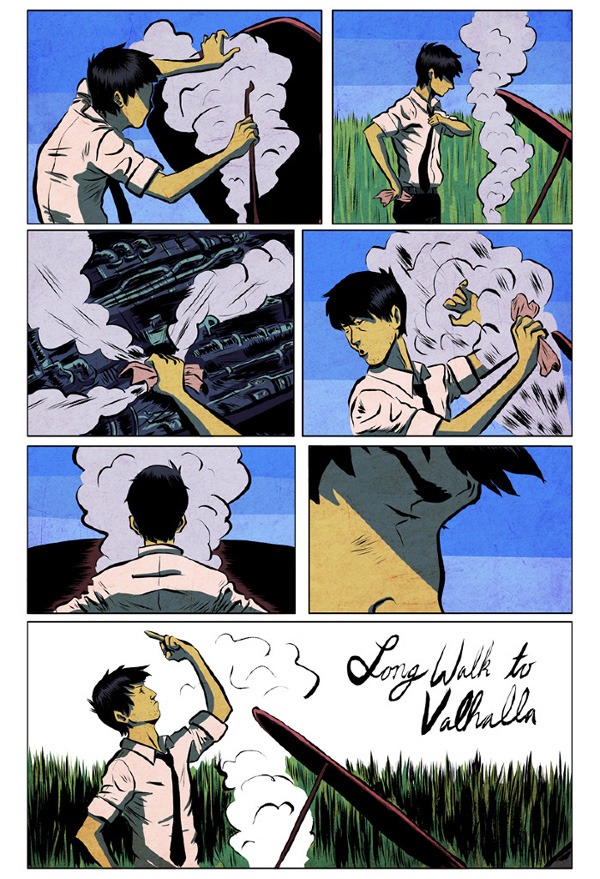 That's the point where I start drawing. Essentially, I thumb out a page, then either just start drawing at 11in x 17in, or I'll do pencils small and blow them up to light box the inks.
Once the inks are done, I letter by hand (very poorly, but I'm about to get some cool lettering rulers to make it more precise) then I scan the inks at my local 24-hour copy shop and cleanup and color in Photoshop.
So for a project like "Mule," which is 8 or 9 pages, how long does a project like that take?
MF: [Laughs] It took way too long!
It was really the first thing that I've ever done (sequential art-wise) other than a one-page comic I had done before I met Adam.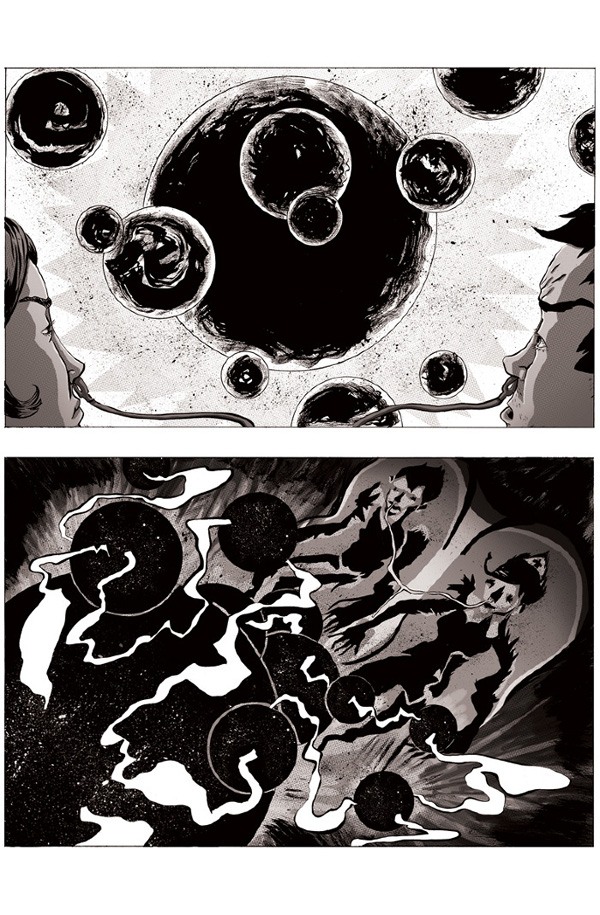 For 'Mule,' I got this bright idea in my head that I'm going to try to do pages like Paul Pope who works at 19in x 24in. That takes a long time… if you're not as good as Paul Pope.
So it ended up taking 6 or 8 months.
Wet Black Ghost is from Little Rock, Arkansas.
Tell us about the creative industry in Little Rock. What's that like?
MF: Little Rock currently isn't a big hub for the visual arts.
It's more of a music town. There are a few pros here like John David Lucas, Mitch and Elizabeth Breitweiser, and Dusty Higgins. But they all work a lot and just don't have time to work on an art scene.
So essentially, other than us, and my friend Phillip Huddleston, there aren't a lot of indie comic book self-publishers. So it can be a lonely place.
Words of wisdom? What would you tell aspiring comic book writers/illustrators?
What do you know now that you wish you knew in the beginning?
MF: Well, as I said, we're self-publishers, so we can't give any advice to someone who wants to know how to go pro and make money off of this. But we've been really successful in that we've made a lot of friends in the industry and in indie comics.
So if anyone wants advice on how to get to a place where you're self-publishing, meeting great people, and having a lot of fun, I'd say just start making comics. Make short ones, you don't want to spend 2 years on something alone in your apartment, you'll either give up or end up hating comics.
Then print it at a local copy shop or find a small printing press that will work with you on price, and take that book to the nearest comic convention you can find.
You'll spend money that you probably wont get back, but it's worth it because it's just damn fun.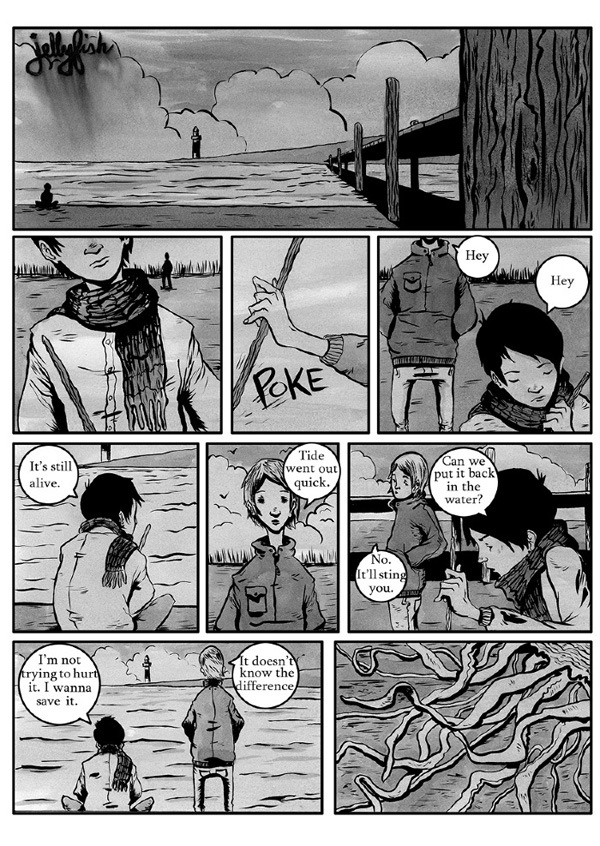 AS: And that's the thing, I think people just don't do it. They have this "idea", it becomes their baby, and they feel they have to care of it.
If we were going to give any one piece of advice, it would be to just "make it and get it out there and quit being so safe." Don't be afraid to mess it up. That's the point. You mess up once in a while and you move on.
MF: A lot of people try to come up with one idea that will skyrocket them to celebrity, wealth, and success. But you can't really focus on making one thing. You have to focus on making as many things as possible and quickly as possible because that is what's going to make you good.
So that when you do have a good idea, you can execute it well. But you have to go through 10 or 15 kind of mediocre ones.
What's next for Wet Black Ghost?
MF: Well the first chapter of "Long Walk to Valhalla" is about 5 or 6 pages from being done and ready for print. There are going to be 2 more chapters and they're pretty much both written out already.
We'll be doing 22-page chapters each. So we should be finished by spring of next year hopefully.
We're actually planning on moving out of Arkansas in the next couple of months.
Chicago is an option but we're not sure just yet. We'd like to get to a bigger city and take part in a bigger art scene, but we're also both just ready to get out of the small town life and have some adventure.
Comics-wise, after "Long Walk," we've got a few ideas floating around.
We've got an idea of a really fun comic that will be all-ages friendly with a Goonies vibe to it with haunted houses and aliens and centered on an ensemble cast of characters.
But right now it's just in the ideas stage, so we're just focusing on finishing "Long Walk" and having more fun.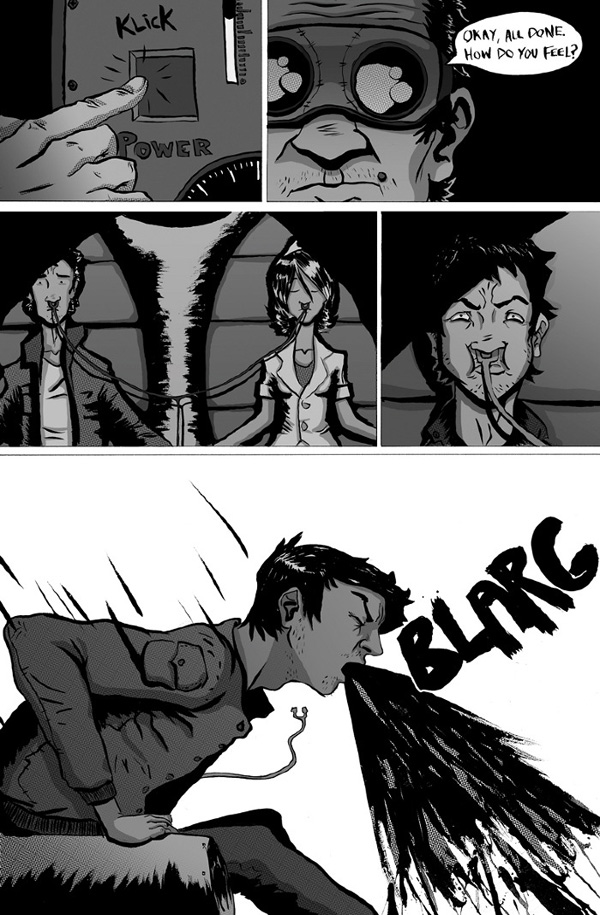 Thank you so much to Wet Black Ghost for taking the time to talk us and sharing your thoughts.
Show some love for Wet Black Ghost in the comments below! Also, this isn't the last you'll hear of Wet Black Ghost, so stay tuned.
Trevin serves as the VP of Marketing at WebFX. He has worked on over 450 marketing campaigns and has been building websites for over 25 years. His work has been featured by Search Engine Land, USA Today, Fast Company and Inc.

WebFX is a full-service marketing agency with 1000+ client reviews and a 4.9-star rating on Clutch! Find out how our expert team and revenue-accelerating tech can drive results for you! Learn more
Make estimating web design costs easy
Website design costs can be tricky to nail down. Get an instant estimate for a custom web design with our free website design cost calculator!
Try Our Free Web Design Cost Calculator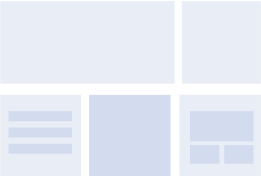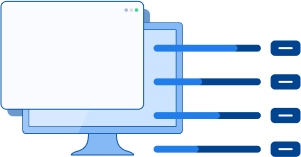 Make estimating web design costs easy
Website design costs can be tricky to nail down. Get an instant estimate for a custom web design with our free website design cost calculator!
Try Our Free Web Design Cost Calculator