This Site Has a Ton of Free Responsive Design Templates
TEMPLATED has a collection of over 800 free HTML5/CSS templates under a Creative Commons attribution license. This means you can use a template in commercial projects as long as you credit the creators of the template somewhere in your work.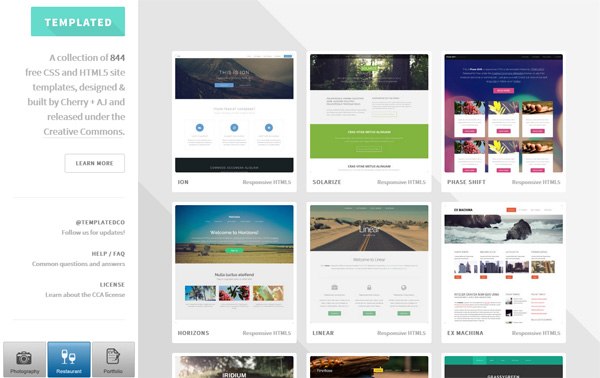 The site templates are by Cherry Nastor and AJ (whose other projects are HTML5 UP and Skel).
Here's a list of related articles to read:
Get posts by email
Be the first to know when we publish a new blog post!