Why is website content so important?
No matter your industry, content marketing is extremely important to your business — and for more than one reason. No matter what kind of company you run, content marketing is a great way to inform users about your company, your products, your staff, your facility, and so much more.
Content is how you'll get users to your site, and once they've made it there, it's one of the elements that can make or break their decision to purchase your product or look elsewhere.
To better understand the value of content marketing, let's first talk about Google and its ranking algorithm.
In order for users to find you online, it's extremely important to rank highly in search results. If you don't it's unlikely that users will find your business, especially because not many people even get to page two of search results.
Google's goal is to serve users with the search result that best fits their search query. They want to provide content that is both beneficial, informative, and likely 1,000 to 2,000 words in length.

With this information, it's safe to say that if you don't have well-rounded content on your site, you likely won't rank highly in Google, and customers will have a hard time finding you.
Why is marketing your content so important?
Now that we understand the importance of content, why is it so important to market that content?
If users don't know about your content, how can your company benefit from it? This is the exact reason why marketing your content is so important.
Marketing your content with strategies like search engine optimization (SEO), social media, email marketing, and others, allow you to get your keyword-based written material out to your most qualified customers.
The more people that benefit and learn from your content, the faster your business will grow.
Content Marketing Pricing
Features
Basic Plan
Aggressive Leader
Market Leader
Content assets developed
3
6
10
Dedicated Content Marketing expert

✓

✓

✓

Online project management schedule

✓

✓

✓

Keyword research

✓

✓

✓

Monthly Content Marketing Strategy Report

✓

✓

Choose from the following Content Marketing Asset Options - Customized to your business goals
Longform Content

✓

✓

✓

Micrographics

✓

✓

✓

Infographics

✓

✓

✓

Online Guides

✓

✓

✓

Website & Social Engagement Videos

✓

✓

✓

Animated Explainer Videos

✓

✓

✓

Whiteboard Videos

✓

✓

✓

Slideshares

✓

✓

✓

Motion Graphics

✓

✓

✓

Paid Content Asset Promotion

✓

✓

✓

Content Asset Outreach

✓

✓

✓

Competitor Gap Content Outlines

✓

✓

✓

Voice Search Optimized Content

✓

✓

✓

User Testing Videos + Suggusted Actions Summary Reports

✓

✓

✓

1 Personalization Graphic (Equal to 1 Asset)

✓

✓

✓

Rich Media Citations

✓

✓

✓

Competitor Content Gap Intelligence Report

✓

Monitor competitors' website changes on a monthly basis
What's This?

✓

✓

✓

Predict your and your competitors' market share on a monthly basis
What's This?

✓

✓

✓

Competitor intelligence login to view competitor data
What's This?

✓

✓

✓

200+ SMEs behind campaign driving results

✓

✓

✓


What's This?
Includes

Includes

Includes


What's This?
Includes

Includes

Includes


What's This?
Includes

Includes

Includes

Monthly Content Marketing Investment:
$1,800
$3,600
$6,000
Need more information?

Call Us: 717-609-1553

Sign Up
Sign Up
Sign Up
Content optimized for search engines
One of the biggest parts of content marketing is optimizing it for search engines so it can rank highly.
In order to do so, WebFX offers search engine optimization, or SEO services, in addition to content creation. Keep in mind that not every content marketing agency you find will also offer SEO.
SEO allows us to improve your website so that you rank highly in search engines.
It's comprised of strategies like keyword placement, adding images and graphics to your content to make it more engaging, and ensuring that you have a solid navigation throughout your site so that users can find the content they're looking for.
To make navigation easy for site visitors, you should implement a navigation bar at the top of every page with drop-down menus – allowing users to find exactly what they're looking for – and quickly.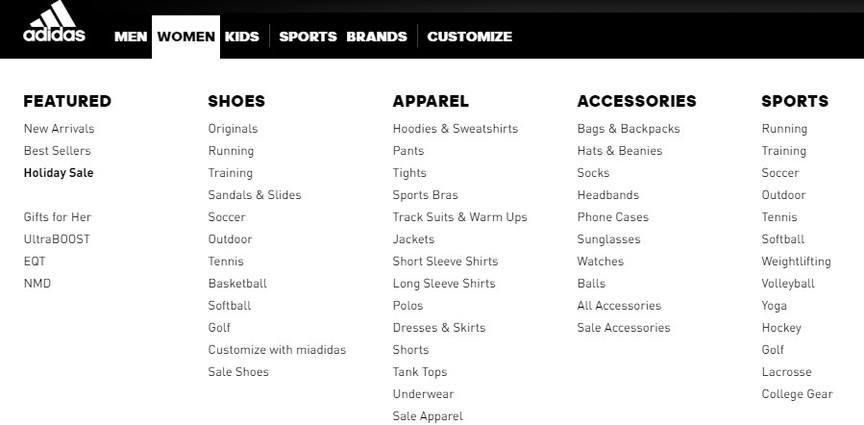 check out our seo packages and pricing
Additional content marketing services
In addition to content creation and SEO, WebFX also offers email content to ensure that your email marketing campaign is effective at driving users to your website.
With our email marketing campaigns, we'll create custom email blasts, provide custom graphics, and create landing pages that will be sure to engage your most qualified users.
We also provide social media posts so that even your social profiles have the best content. We offer social content for Facebook, Instagram, Pinterest, Twitter, and more.
With WebFX, your options are endless.
Some of our client Successes
Should I hire a content marketing agency?
When it comes down to deciding whether or not you should create and market your content on your own, or hire an agency to do so, there are pros and cons to both.
If you're planning to write and promote your own content, you won't have to spend a penny. You'll be doing your own work for free.
However, this can become a hindrance when you're trying to run your company. Do you have someone that is a fantastic writer that can also do keyword research? Do you know the ins and outs of social media posting and SEO?
If the answer is no, it might be a great idea to hire a content marketing agency.
When you hire a content marketing agency to take care of the content aspect of your website, it not only frees up time for you to run your business, but it also ensures that the job is done quickly, efficiently, and correctly.
Agencies are well read in areas like keyword research and content creation, and can create customized content that targets the keywords that are most important to you.
They'll look at a multitude of keywords to decide which ones will have the highest return for your business when they're targeted, and which keywords can be left out of the mix.
WebFX will also help you create content that converts.

Typically, content refers to blogs, informational articles, email content, social media content, and more. And if that sounds like a lot to handle on your own — you're right!
A content marketing campaign has a lot of moving parts, and even though it won't be free, you can bet that hiring a content marketing agency is the best option for your company.
What makes a great content marketing agency?
There are a few qualities that every great content marketing agency has. Let's talk about a few of the most important.
1. Quality
A great content marketing agency will create high-quality content for their clients that will drive results for their business.
You can usually tell if a content marketing agency provides high-quality content by looking into the number of satisfied clients they have, and the number of testimonials they display on their website.
You can also get a feel for the quality of an agency's content by visiting some of their clients' websites!
2. Testimonials and reviews
When an agency is great at what they do, their clients will want to talk about them.
A great content marketing agency will have at least 200 testimonials, and will have a high rating on review sites like Yelp! and Clutch.
Yelp! is a great place to look at reviews because the reviews are truthful — and posted regardless of whether they're good or bad.
3. Transparency
The best content marketing agencies will always be transparent. This means that there are no hidden fees or costs, and they know how to communicate effectively.
They will even provide pricing for their services on their website!
4. They understand that all businesses are different
The best content marketing agencies understand that all businesses are different and will always insist on making a custom content calendar just for your company.
They'll understand that even if two businesses are within the same industry, their unique companies differ greatly in goals, content topics, and even keywords, and they'll construct a campaign to fit that.
How do I pick the content marketing agency that's right for me?
With so many great content marketing agencies out there, it can be hard to pick one that's the perfect fit. However, there are some criteria that you should follow when making your decision. Along with the qualities mentioned above or what makes a content marketing agency great, check out these criteria.
1. Consider your budget
You should always consider your budget when you're making a decision about an agency. Check over their pricing pages, and decide if their services are something you can afford.
If not, bump them out of the running. There's no sense in considering them if they don't fit your monthly budget as a business.
2. Consider their location
Location is something important to consider if you want to meet with your content marketing agency's representative in person.
If you choose an agency that lives across the country, it won't be realistic to have in-person meetings on a regular basis. Rather, you'll be doing most of your communication on the phone or via email.
Communication is often just as effective from states away, however, if meeting in-person with your content marketing agency is important to you, you should be sure to choose one within reasonable traveling distance.
3. Do your research
Do your research before committing to a content marketing agency.
You should search their website to see what their culture is like, how they treat their customers, and what drives their business.
If they seem to be a company that is driven by sales, rather than making their clients happy, they might not be the best option. Instead, they should make it obvious that client happiness is one of their number-one goals.
You should also do your research to ensure that they offer everything that you're looking for, and that they can provide the kind of content marketing strategy that you desire.
For example, if there is an agency that fits the budget and location, but they opt not to do keyword research and just write content, you may want to rethink your decision.
4. Check out their testimonials
Before committing to a content marketing agency, you should always read their testimonials to see what other people say about them.
It's one thing to see if the agency has a lot of testimonials, but it's another thing to read them and see what other happy clients have to say.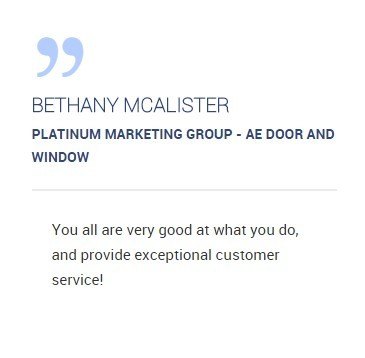 You'll learn a lot – and they might even help you make a decision. For example, if you're concerned about turnaround time, and a client testimonial specifically mentions the fast turnaround time, this could be a great sign that the agency can handle a high volume of work and still return it in a timely manner.
You should also read the negative reviews that you see on Yelp! and determine if they warrant a red flag.
If there are a small volume of negative reviews about an agency in comparison to positive reviews, don't let that sway your decision. There will always be individuals that didn't like something about an agency, but that doesn't mean that they're not right for you.
WebFX is a leading content marketing agency
If you want to start a content marketing campaign for your company, WebFX can help!
When you work with WebFX, you'll get a personal account manager that can suggest the best route for your content creation, suggest target keywords, and ensure that the content drives quality traffic to your website.
Contact us today for a free quote!
Ready to kick off your marketing strategy with a leading content marketing firm? Call 717.609.1553 or contact us online today for more information on our proven content marketing strategies from WebFX.
photo credit: David Goehring