If you don't include long-form content as part of your content marketing plan, you're missing an excellent opportunity to boost your SEO rankings and drive more valuable traffic for your business. Long-form content helps you provide your audience with more beneficial, informative content that gives you the potential to position yourself as an industry leader while increasing SERP rankings.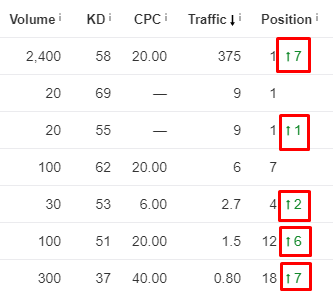 So, what is long-form content?
On this page, we'll cover "what is long-form content," share why you need to use ultra-long content, and three tips for creating effective in-depth content. To learn more about this type of content, contact us online to speak with a strategist about how we can develop a long-form content marketing plan for your business with our copywriting services.
What is long-form content?
When you're trying to answer the question "what is long-form content?" you'll find mixed definitions. Some marketers will say that long-form content is anything 800 words or more, while others will tell you it's 2000 words or more.
The first page results have an average word count of 1890 words, so you'll want to aim around that mark for your long-form content. Regardless of the word length, long-form content is content that provides an abundance of information for your audience. This type of content covers topics in-depth.
You're digging deeper than the surface of the topic. Long-form content covers multiple aspects of a topic to provide a comprehensive understanding. Many companies are under the false impression that users don't want long-form content.
When you consider that people spend an average of 37 seconds on an article, you might think there's no way people will stick around long enough to read long-form content. Despite users only spending a little over 30 seconds on articles, they do want long-form content. Users don't want to have to visit multiple pages to find the information they need.
Instead, they would rather spend their time on one extremely informative article that provides them with all the information they need. Long-form content is any content that provides in-depth information for your audience that goes beyond the surface-level information about a topic.
Why should I use long-form content?
Now that you know what long-form content is, let's look at why it's crucial. If you're thinking, "how does writing longer articles make an impact on my business?" check out these four benefits of creating long-form content.
1. You boost your rankings in the search results
First and foremost, long-form content does wonders for your search engine optimization (SEO) ranking. As we stated previously, the topic ranking pages in search results often have around 1800 words. Google wants to provide users with the best information for their search query.
Long-form content boosts your ranking in the search results. Since you're providing an abundance of information for your audience, they spend more time engaging with your site pages to find all the answers they need. This increase in dwell time sends a signal to Google that your website fits the user's search query so that it will rank you higher in the results.
If you're looking to increase your site's ranking in the search results, long-form content is the answer. It will help you rank better in the search results. Not only that, but when you write long-form content vs. short-form content, you have the ability to target and rank for more keywords related to your products and services! That said, any one piece of long-form content could rank highly for tons of keywords!

2. People want information
When people conduct research, they don't want to bounce from site to site in order to find the information they're looking for. Instead, it's better to provide users with comprehensive content that answers all of their questions. Even if users don't read the entire article, they can still skim through your content to find the answers they need.
If you're providing your audience with all the information they require, they're going to spend more time engaging on your site. It's a great way to increase your SEO ranking and improve brand awareness. Speaking of skimming, it's important to format your long-form content in a way that makes it easy for users to skim. Try using headings, bulleted lists, tables, and graphics to break up your content and make it more skimmable.
3. It builds your company's authority
You want people to trust your business and see you as an authority in your field, and when you write long-form content, you can do just that. People will trust your business because of the extensive information you provide and the vast knowledge that you share. This makes users more likely to trust your company and purchase your products or services.
By investing in long-form content marketing, you'll build your company's authority and get more users to choose your business.
How to write long-form content that succeeds
Are you ready to start creating long-form content for your business? Check out these three tips on long-form writing that drives results for your business.
1. Choose topics that you can explore in-depth
If you're going to create in-depth content, you need topics that allow you to explore deeper. A crucial part of long-form content marketing is choosing the right topic. You don't want to get stuck writing about a topic that has no breadth.
Some topics may not give you the room to dive in and explain the nitty-gritty of the topic. That said, you must choose topics that are slightly more complex, so you have more avenues to explore. An example of a great in-depth topic is "how to train your dog." With this topic, you can explore multiple avenues of information.
You can cover:
Basics of dog training (when you can train them, what you need to prepare)
Commands you can teach your dog
Different methods for training your dog
Best practices for training your dog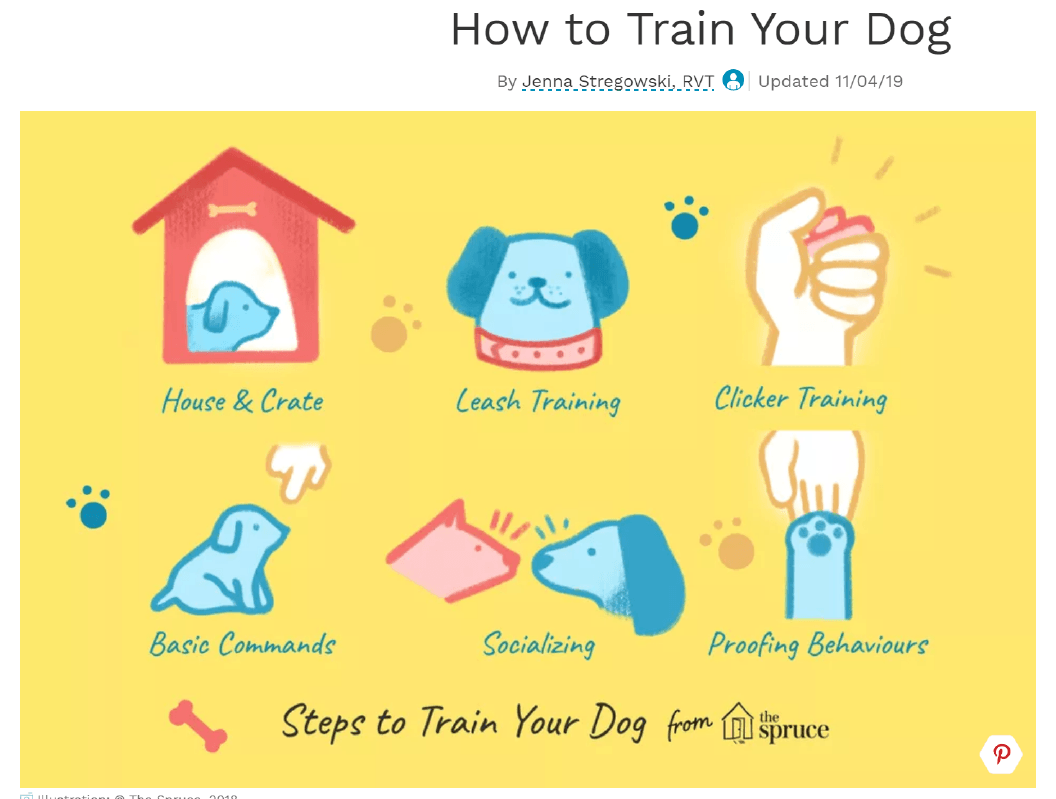 As you can see, this topic provides a lot of room for the writer to go in-depth. Additionally, all of this information is relevant to someone who's looking to train their dog. The user can go to this page and get all the information they need on dog training.
By choosing the right topic, you can create in-depth content easier and provide your audience with all the information they need.
2. Choose the right format
Once you have your content topic in mind, it's essential to decide how to write your long-form content. You can use multiple formats for your in-depth content, including:
Listicles
How-to articles
Informative articles
Article with infographic
Your format type will help you determine the information you need and how long your content is. For instance, if you create an in-depth article with an infographic, you may not need to write as much as you would with a listicle because more people will spend their time looking at the information provided in your infographic. It's essential to understand the best format for your content, so you can present the information in a way that makes sense to your audience.
You may even use a combination of two formats! Establishing your format will help you produce the best results with your content.
3. Create a content schedule
When you're creating content, it's essential to have a content calendar. You must track what content you're creating, when you're creating it, and when you're publishing it. A content schedule will help you stay organized with your long-form content marketing.

It's important to note that you don't want to create long-form content continually. While it's super beneficial to your business, it can become exhausting to develop, and you don't want your writer(s) to feel overwhelmed with constant in-depth research and writing. It can also be overwhelming for your audience, too.
If they like an in-depth article they read on your site and go to visit another content page, they may feel overwhelmed to find another page filled with 2000 words. You'll want to use long-form content often, but not so much that it overwhelms your audience. A content schedule will help you spread out your long-form content and ensure you're creating more than just long-form content.
It will keep your audience happy and interested in your business. A great way to vary the content on your website is to create a mix of long-form content, blog posts, and product/service pages.
Start creating impactful long-form content today
Long-form content marketing will help you drive more valuable leads to your business and keep them interested in your information. You'll establish your business as an authority in your field and make leads more likely to choose your company.
At WebFX, we know how to create long-form content that works. With our team of talented copywriters, we'll help you create SEO-friendly long-form content that drives leads to your page and gets them engaged. With over a decade of experience, you can count on our experts to build a content marketing plan that drives results.
To learn more about our content marketing services, contact us online or call us today at 888-601-5359 to speak with a strategist.
WebFX Careers
Join our mission to provide industry-leading digital marketing services to businesses around the globe - all while building your personal knowledge and growing as an individual.