The Beginner's Guide to Content Marketing
For the last few years, content marketing has become all the rage online. You may already realize that content is the key to unlocking consumer trust, building relationships with your customers, and improving your website's authority and rankings. But you may not be sure how to start.
Fortunately, that's where we come in. We've designed this beginner's guide to content marketing to give you the knowledge, tools, and resources you need to effectively market with content. So whether you just want to start a simple blog or launch a full-scale content program, this guide will give you everything you need to create your content, promote it, and measure its success.
To explore this guide and learn everything you need to know about content marketing, click the links below to skip between chapters. Use the "previous chapter" and "next chapter" links to read the guide in order, or click the "home" link to return to this page and the table of contents.
Table of Contents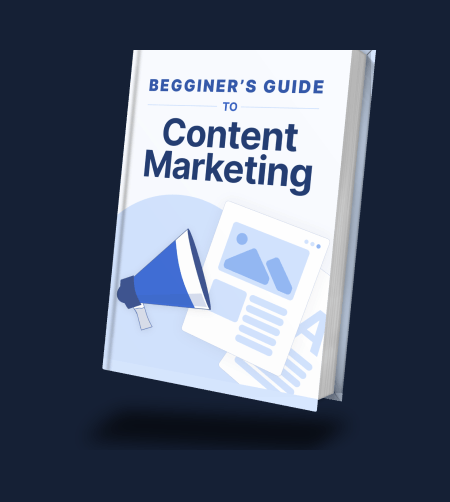 Chapter 01
What is Content Marketing?
Earn a 20% greater ROI with WebFX