Elements of High Quality Content
"Quality content" might be the most ubiquitous buzz-phrase in all of digital marketing. Who hasn't been told to "create quality content" in response to the question "how do I rank better in search engines?"
It rolls right off the tongue, and it does have a certain ring to it. Unfortunately, it's not the most descriptive or helpful advice. So what exactly is "quality content?"
Part of the reason it's such an empty buzz-phrase is that there's not really a one-size-fits-all definition for quality content. The standards for great content vary between businesses and industries, and what works for one company may be detrimental for another.
Thankfully, there are a few overarching indicators of quality content that apply to nearly all forms of content.
Call 888-601-5359 to speak with a strategist about content marketing services from WebFX, or keep reading to learn five questions you should ask yourself every time you're about to publish a new piece of content.
93% of WebFX customers are extremely satisfied with their digital marketing results.
"Working with WebFX, everything is very organized and strategic. We're only a year into our partnership, and our expectations have definitely been met."
View More Client Testimonials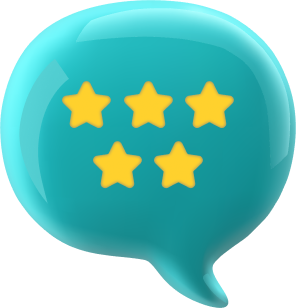 1. Is there a point to this content?
Take your cue from Gandhi and "speak only if it improves upon the silence." This is perhaps the most basic tenet of quality content.
Are you creating a fluff-piece because you want to inch your way up the SERPs? Or are you creating something that solves a problem, answers a question, stimulates thought, or otherwise provides tangible value to visitors?
While the former may work at times, the industry is reaching a point where the latter type of content is what's really going to give your website a boost in the rankings (thanks to Google's ever-improving algorithm). With the Google helpful content update, creating content that provides value for your audience is more important than ever.
Fluff-content usually results in high bounce rates and less overall exposure, both of which are negative SEO signals. If you instead write something that does provide value to a group of people, it's much more likely to be shared and continually referenced.
Even from a creator's perspective, writing fluff pieces will burn most marketers out in a matter of weeks. Spending the time to create something of value allows you to get more invested in and passionate about the content. That way, instead of mentally willing the word counter to hit 800, you'll have a genuine, detailed post before you know it.
2. Does this content flow, with proper grammar and spelling?
Many people assume these qualities are a given, but you'd be surprised.
Take an extra five minutes to re-edit your piece, or ask a few other people to do it for you. It's a sure-fire way of polishing up your content and avoiding mediocrity. It doesn't matter how earth-shatteringly important your piece is – no one will stick around to read it if it's incomprehensible.
Beyond grammar and spelling, is your content factually correct? Spend another five minutes to make sure any stats you've quoted or assumptions you've made are correct and legitimate. You'll build trust with your viewers while avoiding any sticky situations resulting from incorrect facts.
3. Is this content technically optimized?
Make sure that your content uses best-practice formatting, headers, style, link-structures, and so on. Take a look at an on-page SEO guide if you need some help getting started.
This serves a dual purpose. First, it ensures Google won't have a problem parsing and indexing your content. It might be the best blog post in the world, but no one will ever see it if Google doesn't have it indexed.
Second, this type of "best practice" structuring is actually beneficial to readers as well. It makes sense, because Google's algorithm essentially tries to simulate how a human reader would judge a page. Logical, clear headings, discretionary use of bolding and italicizing, and simple navigation are all things that improve the user's experience and send positive SEO signals to search engines.
4. Does this content include different types of multimedia?
Pictures, videos, audio files, and interactivity all improve the perceived quality of content. No one likes reading a 1,200 word block of text.
However, additional media must also be relevant. Don't just include it because you heard it was a good idea. Include it because it relates to your content, enhances a point, demonstrates an example, or otherwise improves the reader's experience.
Content that makes use of great visual media may be shared as much as 12 times more often than other content.
5. Is this content what your audience expects?
People like knowing what to expect. If you run a popular dental hygiene blog but start publishing posts about 16th century architecture, you'll lose your audience faster than you can say "vaulted ceiling."
A good example of toying with expectations is "newsjacking." This is the practice of creating content related to a hot-topic current event in the hopes of cashing in on some quick traffic. Unless the news story is related to your industry, tactics like newsjacking will likely 1) alienate your current reader base and 2) result in a brief spike of untargeted, low-quality traffic.
Expectations extend to the style of your content as well. If you know it will be served mainly to mobile users, don't structure it as a 1,000+ word desktop-browser-formatted piece. While Google does tend to reward lengthier content, it's just as important to keep the length in line with what your readers expect and want.
The bottom line: Create for your audience.
There really is no magic formula for high quality content. A very basic rule of thumb is to put yourself in the shoes of your audience. Is the content something that you would enjoy consuming? If not, you should probably hold off on clicking that "publish" button.
When in doubt, you can always go back to Google's own content guidelines as well. They basically boil down to "create value, don't try to game the search engine algorithm, and don't trick your users."
In the end, creating consistently high quality content within your industry takes some trial and error. You need to feel out what your audience wants, and then test different ways of executing it until you find one that works.
Keep at it, put the users first, and you'll be pumping out great content before you know it.
WebFX is a partner businesses trust.
Hear from HydroWorx, who saw a 236% increase in organic sessions with WebFX services.
Watch the Video Testimonial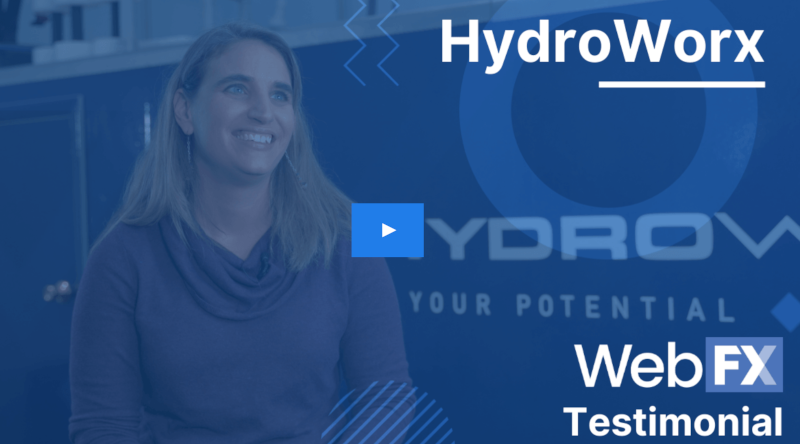 Ready to create some high quality content?
Take these five questions and audit a few past piece of content you've created. You'll quickly discover what areas you may be lacking in and where you can improve both your process and the end result.
It can also be a good idea to consider outsourcing your content creation to professional copywriters. If you don't have time to keep up with your content creation, or if you want to skip the trial-and-error testing period, we can help!
At WebFX, we have an expert team of Internet marketers and copywriters ready and waiting to create all the stellar content you'll ever need. Give us a call at 888-601-5359 or request a free quote to get started!