Your orthopedic website is often a person's first interaction with your company. That's why web design for orthopedics is essential.
On this page, we're diving into how you can implement successful web design for orthopedics to ensure your site stands out from competing practices, creates a positive first impression, and encourages visitors to become new patients.
So, keep reading!
Why is web design for orthopedics important?
Your website is often where the search for an orthopedic doctor begins. An effective, well-organized, and easy-to-use website will:
Create a positive first impression:

Users may trust your company more if its website is organized and easy to navigate. Before you even meet them face-to-face, you've established yourself as helpful, reliable, knowledgeable, and able to alleviate their symptoms or pain.

Prevent losing possible patients:

Readers may leave your website if they cannot find what they are looking for. Just like you can gain patients with an

effective website

, you could lose patients because of a poorly designed website. They might be discouraged from making an appointment or learning more even before finding out what makes your practice special.

Establish a professional presence:

You likely want to establish your orthopedic practice as knowledgeable, helpful, and professional. You can emphasize these qualities through your website design.
6 essential orthopedic web design elements you need on your site
Your website can help you attract new patients looking for orthopedic care. Here are six must-have orthopedic web design elements you should add to your site to ensure you don't miss out on earning those new patients.
1. Ensure easy navigation
One of the most important parts of any website's design is organized and intuitive navigation. If users can't find the information they need on your website, they could get frustrated and look elsewhere.
A popular method for organizing websites is to use a horizontal menu at the top of the page. Common menu tabs include the About Us page, the contact page, and a treatments page. You can also use dropdown menus to nest more specific tabs within the broader tabs.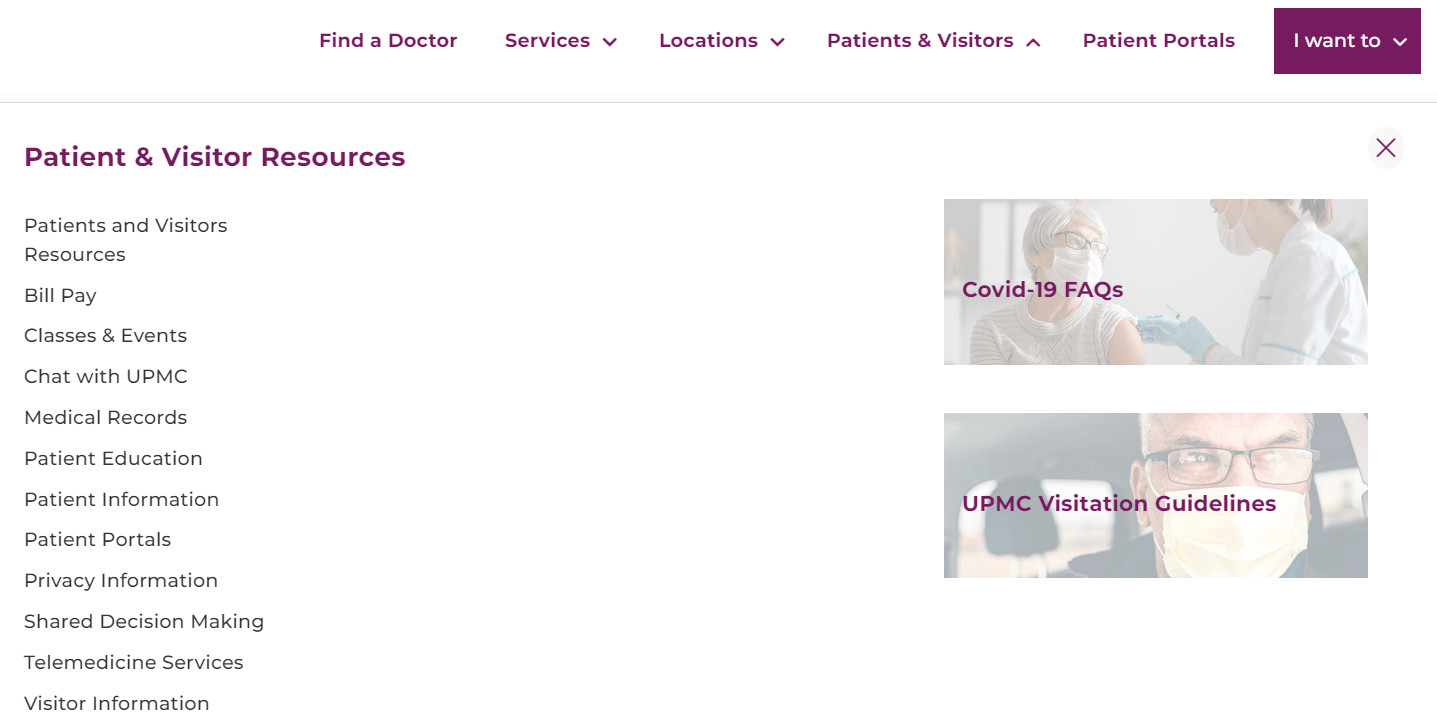 For instance, hovering over the "About" page on a horizontal menu might bring a dropdown menu with more options like Practice History and Our Doctors.
As an orthopedic care provider, some menu tabs you might include at the top of your website include the following:
Locations

Schedule an appointment

Meet our doctors

Latest news and research
2. Add engaging and interactive elements
Interactive elements make your website more interesting for users. You can add videos, graphics, infographics, and images to make your website stand out.
You can use these ideas to make your orthopedic website more interesting:
Before and after X-ray images of broken bones

Office photos

Infographics that describe the appointment process

Videos of doctors answering common questions
3. Optimize responsiveness and mobile-friendly design
Responsive design makes your website accessible from any type of device by resizing the content to fit different size screens, like phones, tablets, laptops, and desktops. Making your website viewable and usable from a mobile device is especially important, as many people will conduct quick searches on their phones rather than on computers.
Websites that are not built to be responsive might have small and unreadable text, links and tabs that are difficult to click, or photos not in alignment. Since almost 59% of website traffic comes from mobile devices, you'll want to incorporate responsive design and optimize your site for mobile usage.
People looking for orthopedic care may do so from their phones or tablet, especially if they're away from home or do not own a laptop or PC. Optimizing your site makes it more accessible for possible patients.
4. Keep colors, formatting, font, and style consistent
Your website provides an excellent opportunity to communicate your brand messaging. Design elements like font, color palette, style, and formatting work together to create your practice's identity and communicate what your office is like.
When you keep consistent branding across your website, you can increase brand awareness and make it easier for people to recognize your brand. Take the University of Pittsburgh Medical Center (UPMC), for example. UPMC's logo and brand colors are purple and white, and they incorporate shades of purple across their sites. When people looking for health care options see purple, they might think of UPMC.

To take things a step further, you can create a consistent feel on your social media profiles to make them match the look and feel of your website.
5. Include relevant calls-to-action
Calls-to-action (CTA) refer to the buttons or forms that encourage visitors to take further action. You can incorporate CTAs into your website design through buttons with links to call or tabs leading to your contact page. Having a clear CTA on every page allows patients to reach your business regardless of where they are on your website.
6. Consider adding a patient portal
A valuable addition to any health care website is a patient portal. You can add a link to your patient portal to your horizontal menu. From the patient portal page, you can allow users to pay bills, see their appointment history, review visit notes, or complete relevant patient forms.
Offering a patient portal makes for a more convenient experience for your patients. It makes it easy for them to review their payment history and keep track of previous visits if necessary. It can also help you build relationships with patients, which could encourage them to recommend your practice to friends and family.
We'll help you create a website that stands out.
"WebFX has been instrumental in helping us develop a new website, allowing us to be a leader in our industry."
Learn More About Our Web Design Services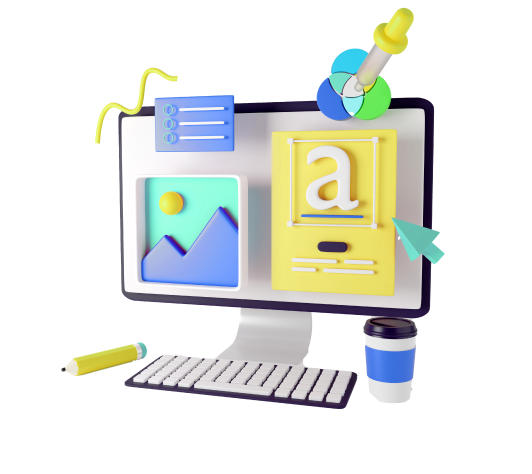 WebFX can help your orthopedic practice design an effective website
An organized and well-designed website attracts patients and those who could benefit from orthopedic care. If you're ready to create a website for your orthopedic practice, WebFX can help.
We have the team and the tools to help you create a website that will establish your practice as trustworthy and engage potential patients. Contact us online, or call 888-601-5359 to speak with a representative for more information on our website design services!
Increase your leads, sales, and revenue with digital marketing
Find Us Driving Revenue Nationwide