When you shape your digital marketing plan, there are many methods you can use to reach new leads. Pay-per-click (PPC) advertising is a great opportunity for your jewelry business to reach more qualified leads — people who are most likely to buy.
On this page, we'll discuss five benefits of PPC for jewelers. If you want to learn more about how PPC can earn you more customers and revenue, call us today at 888-601-5359 to speak with a strategist.
Our digital marketing campaigns impact the metrics that improve your bottom line.
See More Results

WebFX has driven the following results for clients:

$3 billion
In client revenue

7.8 million
Leads for our clients

5.2 million
Client phone calls
How does PPC work?
PPC are paid advertisements that appear at the top of the search results. They are tagged with the word "Ad" to indicate paid content. When users conduct searches, they generate a list of paid ads and organic search results.
This method operates on keywords. Users type in keywords into search engines to generate a list of results that fit their query best. It is important that your jewelry business chooses the right keywords for your campaign, so you can connect with more qualified leads.
To find the right keywords for your campaign, you'll need to conduct keyword research. This will give you a list of possible keywords you can use for your PPC ad. You want to focus on long-tail keywords, as these keywords generate better leads for your jewelry business.
Once you have your keywords selected, you need to bid for your ad's placement. You need to decide how much you are willing to pay each time someone clicks on your ad, also known as your maximum bid. This maximum bid is not set in stone and can be changed as needed.
Your maximum bid and quality score determine your ad's position. Your ad's quality score is based on the relevance of your keywords and your ad. If you have a high quality score, you can earn one of the top spots for your ad.
Hear What It's Like to Work With WebFX!

"Our WebFX team was on top of everything. Best part is our lead contact felt like she was part of our company. She learned everything about our business so quickly and was able to be very efficient with our brand. Reacting to what we needed or wanted to change, making us feel so comfortable the whole way!"
Retail
5 PPC benefits for your jewelry business
PPC is a great method for your jewelry business to obtain new leads and earn conversions. There are many benefits you will experience when you invest in this method.
1. You have control over your budget
PPC is a budget-friendly option for your business, since you have complete control over your budget.
Whether it's $100 or $1,000, you decide how much you want to spend on your PPC campaign. However, it is important to note that the amount you spend on your campaign will affect your campaign's success. You may not drive in as many credible leads if you don't invest enough money in your campaign.
With PPC, you only pay when people click your ads. This means that you won't waste money trying to reach people who aren't interested in your jewelry business.
This allows you to maximize your PPC budget and reach the most qualified leads.
2. You get more qualified leads
With PPC, you choose the keywords and phrases you want to trigger your ads. Since you can set your ads to display when people search phrases related to your jewelry business, PPC will help you reach people who are most likely to purchase.
To obtain qualified leads, you need to use the right keywords. So, how do you choose the keywords you want to trigger your ads?
You'll need to start by conducting keyword research to identify the terms your target audience searches online.

It's important to remember that long-tail keywords will produce the best results for your PPC campaigns. These are keywords that contain three or more words, like "engagement rings in Harrisburg, PA." Since long-tail keywords are more specific, there's a greater chance the searchers know what they are looking for, and they are more likely to purchase.
In fact, 65 percent of all high intent searches result in someone clicking on an ad. By using PPC ads, you will encourage more people to choose your jewelry business.
3. You get immediate results
One of the biggest benefits of PPC is that you don't have to wait for results. If you're looking to boost traffic to your site and revenue quickly, PPC is a great option. You can also use PPC while you wait to establish organic rankings with strategies like search engine optimization (SEO).
From the minute you launch your campaign, you can monitor key ad metrics like impressions, clicks, and conversions via Google Ads. This allows you to make any necessary tweaks to maximize the results of your ads.
It's a great feature of PPC that enables you to create the best campaign for your jewelry business. When you see immediate results, you can analyze your ad's performance and make the necessary changes to help maximize your campaign's success.
4. You build brand exposure
PPC can also help you build brand exposure. Even though people may not convert right away, when they see your ads, they will become more familiar with your brand.
When they are ready to purchase, they will remember your business and choose you over a competitor.
Not only will you earn immediate conversions from your PPC, but you will expose leads to your brand and help them choose your business when they are ready to convert.
5. You control your ads
Google Ads gives you complete control over your ads. You control the appearance of your ads and use advanced targeting options to reach people who are most interested in your business.
When you create your ads, you decide how you want them to look. There are numerous Google Ads ad extensions you can use to customize your ads and include features that will appeal to your audience.
Once you have your ad copy ready, you decide how long you want to run your campaign — days, weeks, months, or until you use up your allotted budget. You get to decide what is best for your jewelry business.
This is a great feature if your jewelry business runs special promotions or sales. You can create PPC ads to promote your sale and set them to end when your sale ends.
PPC also enables you to decide what time to run your campaign. This means that you can set up your campaign to run when your audience is online. It helps you maximize your opportunity to reach more interested leads.
Traffic attracted through PPC advertising yields 50% more conversions than organic advertising.
Are you leveraging PPC in your marketing efforts? Let's get started.
View the Guide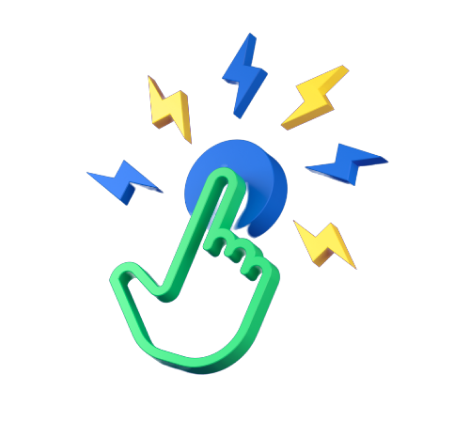 Get better results from jeweler PPC with WebFX
PPC is a cost-effective advertising method to help your jewelry business reach more valuable leads. These ads attract leads that are more likely to convert. At WebFX, we have years of experience creating PPC campaigns.
We're a full-service digital marketing company that specializes in customized PPC campaigns. We have a team of 500+ experts that are dedicated to your campaign. Our award-winning team of experts will help you create a campaign that works for your jewelry business.
If you're looking for a PPC company that drives results, look no further. To date, we've driven over $3 billion in sales and over three million leads for our clients. We focus on driving success for our clients first.
Our clients love the work we do for them. In fact, we have over 1020 client testimonials from a variety of industries. Check them out to see what it's like to partner with a top PPC company like WebFX!
Create a custom jewelry PPC campaign today
PPC is a great opportunity for your jewelry business to grow and obtain new leads. If you're ready to launch a custom PPC campaign today, contact us online or call us today at 888-601-5359 to speak with a strategist.
Earn a 20% greater ROI with WebFX