What Is Social Media Management? [Complete 2023 Guide]
Social media management is the ongoing process of managing your online presence on social media platforms. Social media managers will create and schedule content, analyze social media audiences, monitor campaign results, launch social media ads, and more.

What is social media management?
Social media management is the process of overseeing and managing your company's campaign and strategy on social media platforms.
No matter how you approach social media management, whether with the help of a digital marketing agency or a toolset, it's essential to understand more than social media management's definition.
That's why this social media management guide for 2023 covers everything you need to know.

Social Media Management 101 Guide Overview
Let's dive in!
Don't miss our Marketing Manager Insider emails!
Join 200,000 smart marketers and get the month's hottest marketing news and insights delivered straight to your inbox!
Enter your email below:
Inline Subscription Form - CTA 72
"*" indicates required fields
(Don't worry, we'll never share your information!)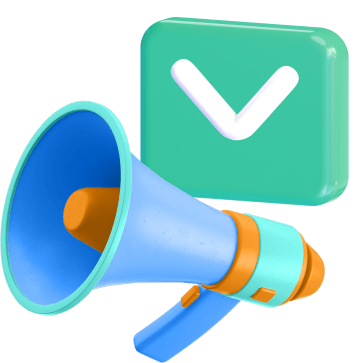 What is social media management?
Social media management is the ongoing process of managing your online presence on social media platforms. It involves creating, publishing, and analyzing content you post on social media platforms like Facebook, Instagram, and Twitter, as well as engaging with users on those platforms.
Why is an effective social media management process important?
So now that you know the answer to the question, "what is social media management," let's dive into why it's important.
Managing your social media presence effectively can help you expand your reach, boost sales and revenue, and ultimately grow your company.
Here are a few more benefits of social media marketing management:
It's cost-effective
No matter your marketing budget, social media is a cost-effective initiative. It's free to join social media networks, post content, respond to user comments, and more. Even social media advertising offers a profitable channel for reaching your audience and building an online following.
It boosts your brand awareness
Social media networks, from Facebook to LinkedIn, can connect you with users across the world. You can also use social media platforms, like Pinterest, to reach niche audiences. Traditional marketing and advertising can't match the reach — or price — or social. That's why social media management is a must for businesses.
It allows you to reach users at critical points in their buying journey
With so many different types of social media marketing, you'll have access to tons of strategies to reach your audience. Incorporating social media into your marketing strategy allows you to align your marketing initiatives with user behavior. For example, 74% of people now use social media when making purchase decisions. Not to mention, 80% of people get advice about purchases through social media.
It helps you drive more revenue
Marketers and business owners alike agree on the performance of social media marketing and advertising. Via social, companies can build their brand and even generate leads and sales. Almost 45% of business-to-business (B2B) marketers, for instance, have earned a client through Facebook.
How to get started with managing your social media presence

How to get started with social media management
You know the definition of social media management and what social media management for businesses typically focuses on — now, learn where to begin when it comes to managing your social media marketing campaign.
Check out these steps to ensure you start off on the right foot:
1. Audit your existing social media strategy
If you already have an existing strategy, you'll want to take some time to audit it to find out what's working and what's not. You can analyze your social media metrics to spot trends, scope out your competitors' social media pages, and more.
2. Research your target audience
Know who your audience is, and you'll know where to find them on social media. Use existing data from your website visitors, marketing campaigns, and customers to determine your target audience so you can reach them on their favorite social media networks.
3. Choose your social media platforms
There are a variety of platforms to choose from, including Facebook, Instagram, Twitter, TikTok, and much more. Creating a profile for every single platform can be time-consuming, so make sure you choose the platforms where your target audience spends most of their time.
4. Create your social media strategy
Now it's time to build your strategy. In most cases, you'll focus on building a strategy for each platform due to the different roles and uses of Twitter, LinkedIn, Facebook, and other social media platforms.
5. Design your social media profiles
When designing your social media platform, be sure to ensure it reflects and represents your brand so users can instantly recognize your company.
6. Develop your social media ads
Depending on your budget and strategy, you may want to launch social media ads. These targeted advertisements enable you to create posts that will appear in your target audience's newsfeed as they scroll through their updates even if they aren't currently following your page.
7. Build your social media content calendar
You'll need to keep your page active to engage your audience on social media. Create a content calendar to plan out what content you will post and how often to keep yourself organized.
8. Create platform-specific content
Not only will you need to create a content calendar, but you'll also need to create the content itself. Depending on your platform, you can create a variety of social media content types, including videos, images, text-only posts, and more.
9. Respond to your social media followers
A day-to-day responsibility included for many social media managers is interacting with your followers and commenters. You'll want to respond to comments on your posts, direct messages, questions, and more. This helps your company build brand awareness, increase engagement, and deliver excellent customer service that boosts brand loyalty and trust.
10. Grow your social reach
Growing your reach on social media is also a big part of your management responsibilities. You can reach out to influencers and other brands to help get your company and products or services in front of more people online.
11. Monitor your social media performance
A critical part of social media management is monitoring the performance of your efforts. You'll want to track the performance of your ads, as well as creative content, and analyze those results to spot any trends that can inform your strategy moving forward.
Social media management tools
Social media management tools are software solutions that streamline day-to-day social media tasks. You — or your social media manager — can use social media management tools to expedite your daily social media responsibilities.
Investing in social media management software, whether free or paid, will help you:
Save time
Streamline tasks
Improve reporting
And more
If you're concerned about pricing, there are plenty of free options to get you started!
Let's explore some of the best social media management tools below:
1. Buffer
A paid tool, Buffer can help you manage social accounts, establish a posting schedule, schedule social media posts, and more. It's a great tool for social media content management. Plus, it's available as a mobile app to make social media management hassle-free.
2. Hootsuite
Another paid social media management tool, Hootsuite helps you manage all your social media platforms, reply to user questions and comments across channels, and monitor your social media strategy's performance via analytics.
3. CoSchedule
A paid tool, CoSchedule focuses on more on social media content management vs. social media ad management. Schedule your social media posts, as well as build content calendars, publish blog posts, and more.
4. AgoraPulse
Another paid tool, AgoraPulse allows you to schedule and re-share posts. It also includes customer relationship management (CRM) tracking features, and more.
5. Mention
Also paid, Mentionspecializes in social monitoring, which allows you to track mentions of your brand across social media platforms. With Mention, you can reply to these mentions from one convenient dashboard.
6. Sprout Social
The paid tool, Sprout Social, allows you to schedule your posts like many of the tools on this list, but you can also conduct social monitoring, manage your DMs, and analyze post performance.
7. TweetDeck
A free tool, TweetDeck is Twitter-specific. It provides a dashboard to manage your mentions and notifications, as well as schedule tweets.
How to find and reach your target audience on social media

How to reach your target audience on social media
Understanding your audience is key to creating social media content that resonates with them and encourages them to purchase from your business.
You want to reach the people most likely to purchase your products or services so you can earn the highest return on investment (ROI) from your efforts.
Follow these steps to manage social media audience personas:
1. Analyze existing audience data
When it comes to understanding your audience, the best place to start is your existing data. If you have any website analytics tools, like Google Analytics, use it to learn about your website visitors. For example, you can view info about their gender, age, location, and more.
2. Look at existing customer information
You can also analyze purchase transactions and history to understand who your current customers are, where they are located, and what products or services interest them the most.
3. Develop audience personas
Then, you can use this data to develop audience personas. For example, you may find that many of your customers live in the same city and are around the same age. You can then create social media content for this persona to resonate with their interests.
How to manage social media content creation

How to manage social media content creation
Content creation is a fundamental part of your social media marketing management process. Without content, you'll have no way of reaching your audience on social media.
Creating a lot of content for different social media platforms can be tricky and time-consuming, though.
Here's how to manage your social media content creation process with ease:
1. Determine how often you want to post
It's essential to post frequently on social media to keep your brand top of mind and audience engaged. For most platforms, you'll want to post at least once per day.
2. Generate content ideas
Leverage your social media audience personas from the previous section to develop your content ideas. You can create a wide range of content for social media, include videos, images, user-generated content, text-only posts, and more.
3. Create a content calendar
Keep your content organized by creating a calendar. Make a note of what content you will post on what day and time. You can also use a social media tool like Hootsuite to schedule your posts in advance.
4. Monitor and report on content performance
Ensure you take the time to monitor your engagement metrics to learn which content performs best with your audience. Which posts received the most likes or comments? Then, use this info to create more of that content type in the future to achieve higher engagement rates.
How to manage social media listening

How to manage social media listening
Social media listening is the process of monitoring mentions of your brand across social media. It helps you understand how people feel about your company and respond to any questions or concerns prospects may have.
There are many social listening tools that can help you easily monitor mentions of your brand, like Sprout Social or Buffer.
You can also follow these steps to manage social media listening:
1. Choose the right keywords
Your keywords are the words or phrases you want to monitor mentions of across social media. You can search for these words on the social media platform directly or through your tool. Keywords you can search for include the name of your business, topics related to your industry, mentions of your products or services, and more.
2. Monitor your mentions
After you select your keywords, your next step is to view posts and comments from people who mention them. If you have a social listening tool, it will take care of tracking these mentions for you. Read these mentions to understand how people view your brand, what they say about your company, and identify any areas where you can improve.
3. Respond to mentions
Engage with people who mention your brand and products or services by responding to them. You can answer their questions about your company, try to resolve an issue they are having, or promote your products or services to people who mention topics related to your industry or products.
How to manage paid social media ads

How to manage paid social ads
Depending on your budget and goals, you may want to develop an advertising strategy for your company. If you want to earn more genuine followers, encourage user engagement, and boost sales and revenue, social media ads are essential.
Platforms, from Snapchat to Facebook, vary in their approach to ads. They feature different ad types, as well as different goals. Facebook, for example, offers the option to create ads for increasing brand awareness, generating leads, earning store visits, and more.
Some other ad features that your social media manager will look at include:
Audience
Media
Content
Calls-to-action (CTA)
Cost-per-click (CPC)
And more
These are all critical factors that influence the success of your advertisements. You may create an ad with a compelling CTA, but if you target it to the wrong audience, you won't see the results you expected.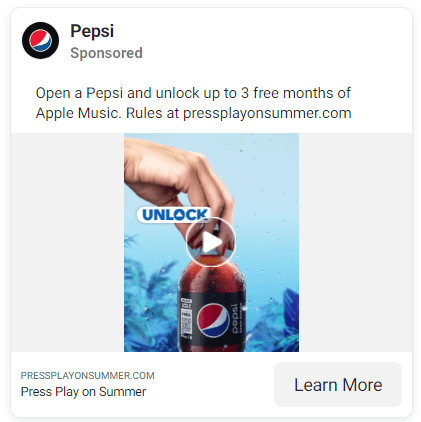 To manage your social media ads, follow these tips:
1. Determine your budget
First, think about how much you want to spend on your ads. Social media networks have many different ways you can pay for your ads, such as paying each time some views or clicks on your ad.
2. Choose your ad type
Next, you'll choose what type of ad you want to create. You can create a video ad, a carousel of images that feature your products, or text-only.
3. Select your audience targeting options
Audience targeting features enable you to ensure your ads display to the people most likely to make a purchase. You can target users based on their age, location, job title, and more.
4. Monitor the performance of your ads
Last but not least, make sure to closely follow the results of your ad campaigns. You can rack metrics like impressions, clicks, and conversions to determine the success of your ads and tweak them to drive better results in the future.
How to manage social media monitoring and reporting

How to manage social media monitoring and reporting
The key to a successful social media marketing campaign is constantly improving your strategy to achieve the best results. And to do that, you need to monitor and report on your results to keep track of your campaign's success.
Here are a few tips to help you manage your social media reporting:
1. Define your social media report
It's essential to keep your reports organized. Just throwing a bunch of random metrics into a spreadsheet won't cut it when it comes time to analyze your results.
First things first, define your report. Ask yourself the following questions:
Who is this report for?
What is the timeframe for this report?
What do I want to learn from this report?
It's also a good idea to keep your report organized. For example, you may create a separate section in your report dedicated to results from your social media ads while having another section dedicated to your content.
2. Choose the right metrics
Your next step is to choose the right metrics to include in your report. Think about your social media campaign goals and what you want to learn from your report to determine which metrics to keep track of.
There are various metrics and insights to include in your report, such as:
Audience demographics
Audience interests and behaviors
Audience size
Reach
Top-performing posts
Clicks
Impressions
Follows and likes
Mentions
Comments
Customer messages
Conversions
3. Analyze your results
Now that you've selected which metrics to track, you can finally compile your report and analyze the results.
Look for any trends in your data. For example, you might notice that your top-performing posts are all videos or that you receive the most clicks on your carousel ads.
Then, you can use these insights to improve your social media campaign moving forward, like launching more carousel ads and video content to drive more clicks and engagement for your company.
Growing your social presence with WebFX is a walk in the park.
"WebFX allows growing your social media platforms to be stress-free! They are knowledgeable and adapt to your company needs!"
Learn More About Our Social Media Services

Looking for a social media management agency?
Now that you know the answer to the question, "what is social media management," you might be ready to get started with your campaign.
WebFX can help with that. We're a leading social media management service provider with more than 25 years of experience and an award-winning team of savvy social media specialists.
Start connecting with your target market by giving us a call at 888-601-5359 — or request a free quote online!