Local Enterprise SEO: Your Guide to Driving Revenue
Being much bigger than your small-to-medium businesses, enterprise brands often face greater challenges. Therefore, having a vast knowledge of local search engine optimization (SEO) is important to make sure you optimize local SEO to your best advantage.
Keep reading to learn all about local SEO for enterprises, and then subscribe to Revenue Weekly for more digital marketing information from the agency with over 25 years of experience!
What is local enterprise SEO?
Let's get into the nitty-gritty of what local enterprise SEO actually means for your business. Local SEO is the process of optimizing your website to rank in Google search results.
Local SEO also involves following a few other steps, like setting up a Google Business Profile listing to improve search engine visibility for local businesses.
If you think of your enterprise having a physical address (think brick and mortar on a larger scale), local SEO can help you improve your organic traffic from searches on search engines done by customers in your area and nearby areas.
That's only the short version of what local SEO is, and there are quite a few steps involved to make sure you are showcasing your enterprise to the right customers. Remember — local SEO is an ongoing process.
6 challenges of local SEO for enterprises
Larger enterprises tend to go through a few challenges when optimizing for local SEO.
Here are a few common challenges that many enterprises bump into with starting and managing their local SEO campaign:
Prioritizing local SEO: The first and foremost challenge that most enterprises face is actually prioritizing a local SEO strategy with internal stakeholders. Often, enterprises focus on their overall SEO strategy and tend to look over local SEO.
Tracking success and monitoring progress: When you start optimizing for local SEO, it's important that your efforts are tracked so that you can monitor the success and progress of your local SEO campaigns.
Putting aside the appropriate budget: Although local SEO typically costs less than national SEO, enterprises tend to overlook the value of local SEO and skip setting aside a budget for it.
Knowledge: Corporations tend to lack enough of an understanding of local SEO to implement it themselves, leading them to outsource it most of the time. That's a smart choice, but if enterprises decide to keep local SEO in-house without the appropriate subject-matter expert, it can lead to issues.
Multiple location enterprises: When enterprises have numerous locations, store locators are required. Often, pages are not built out correctly for bots to crawl and index.
Time and resources: Because local SEO for enterprises is often overlooked, there is generally quite a lot of setup that goes into the launch of a local SEO campaign. Often, enterprises just don't have the time to do this themselves.
How to get started with local SEO for enterprises
Getting started with local SEO will take up a good chunk of your time. Still, local SEO is an ongoing process and something you will continue with as long as you have your business.
Here are a few local SEO practices that will help you set up your local SEO and reach your goals:
Google Business Profile
Google Business Profile (GBP) is a listing type set up on Google that allows you to give the location and important information that local customers would need to find your business. Making sure your profile is optimized to its fullest potential will ensure that you are building trust with your customers and Google!
Here are four important GBP tips to implement:
Make sure your name, address, and phone number are identical to your site
Select a few categories within your profile so that you are reaching a broader target audience
Add photos of your storefront
Get reviews
Website
You can have as many listings and social media profiles as you like, but if you don't optimize your website for local SEO, it won't help you!
First, you'll want to make sure your website is mobile-friendly.
This is one of the most important steps because mobile searches are on the rise, and you want to be able to give your customers a great mobile experience before they even visit your store.
Here are some ways to optimize your site for local SEO:
Keyword research and implementation: Make sure you are adding the relevant local keywords into titles and within content. You want to be able to provide users with a solution when they are searching for the product or service you provide.
NAP information: Ensuring your name, address, and phone number are the same on every platform you have is extremely important. You don't want to confuse customers or Google when they are indexing your website and other profiles.
Building out store pages: Building out different pages for each store location gives Google a clear indication as to where you are located. They do not have to play any guessing games because you have a store page for each location.
Local link building: One of Google's ranking factors is link building. Remember, Google cares about the authoritativeness of your website, and building out unique links from authoritative sources for each location shows Google you are the real deal.
Schema markup: If you want to even have a chance of having your enterprise displayed in rich snippets on the search engine results pages, applying schema markup code to your website is a must. Schema markup helps search engines better understand the information on your website.
Reviews
We don't know about you, but the first thing we like to see when we look up a product or service is reviews from customers. Reviews play a big part in local SEO, as they paint a picture of your business and show Google (and customers) that you can be trusted.
Google always wants to put the user first and give them the best possible result for their search query. You can encourage customers to leave positive reviews directly on your GMB listing as well!
These are just a few of the factors to consider when starting your local SEO for your enterprise journey. Ultimately, your goals should be clear in what you wish to achieve with local SEO. The positives of starting local SEO greatly outweigh the negatives.
Local SEO for your enterprises can:
Increase online visibility
Drive more traffic to your website
Drive more customers to your local store
Increase sales and revenue
Nail down the exact customer you want to come to your store for more qualified leads
Build trust and authority with Google and your customers
And much more!
Independent research from Clutch has named WebFX the
top SEO company

in the United States.

Clutch has personally interviewed more than 250 WebFX clients to discuss their experience partnering with us.

Read More Clutch Reviews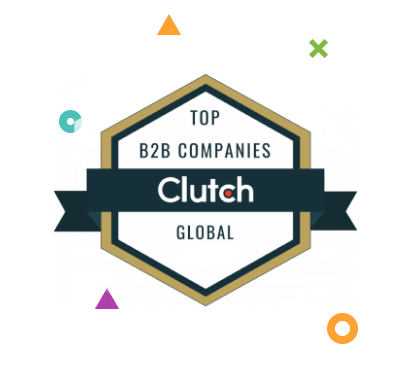 Optimize your enterprise's local search presence
Sometimes taking on your local SEO can be a lot to handle. Getting a hand from a professional digital marketing agency can help you drive engagement, leads and revenue. WebFX has 25 years of experience and a large team of experts who can help drive your SEO campaigns.
Get in touch with one of our SEO experts today for a free quote and consultation!