11 Local SEO Tips for Multiple Locations
Even if you're new to the world of Internet marketing, you've probably heard of search engine optimization, or SEO. But you might be wondering why SEO is important and how you can use it if your business operates in more than one location.
On this page, we'll take a look at local SEO, why it's important, and how to do local SEO for multiple locations. If you want to learn more about how to optimize your website for local searches, keep reading to uncover some tips and tricks that can help your business stand out from the competition. And give us a call at 888-601-5359!
What is local SEO?
SEO is an umbrella term used to describe anything you do to improve your website so that it ranks higher in search engine results for keywords and phrases related to your business. And local SEO helps to ensure that your business appears in top search results when people in your area search for products and services related to your offerings.
However, what do you do when your business operates in multiple locations? If you're struggling to create unique, engaging content for each location and grow their local search rankings, keep reading for some helpful tips.
Why is local SEO important?
Local SEO helps business to show up in front of a relevant audience online. It has many benefits and allows you to:
Reach your intended audience
Various locations cater to different demographics. When your business is working in multiple locations, this can make it difficult to streamline your marketing efforts. Creating unique pages and content for each location can help you better communicate with potential customers in each area.
Rank higher in search results
When displaying search results, Google and other search engines factor in location data. For example, if you're in Colorado and you search online for pizza shops, you aren't going to want to see results for restaurants in Vermont – and Google takes this into account.
Using local online marketing, you can improve your rankings in search engine results pages (SERPs) and increase your visibility among local audiences.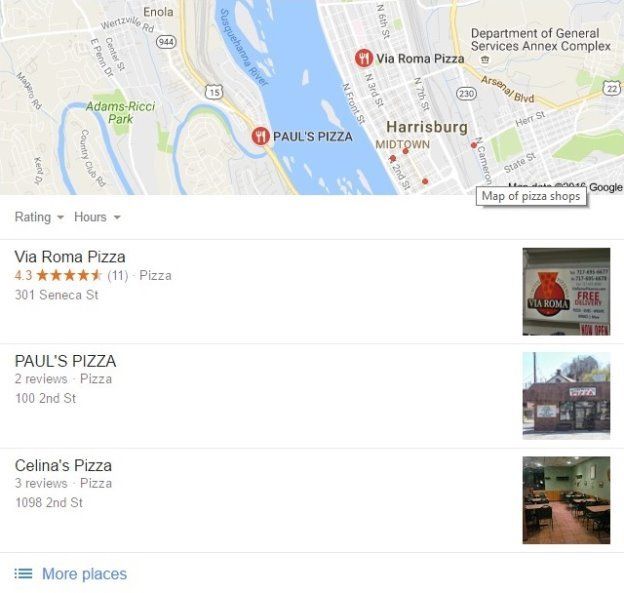 Expand your reach
People tend to include location (cities, states, regions) when searching for businesses online. For example, they might search for "chiropractors in Denver" or "florists in Atlanta." When people in your area search online for products or services related to your business, you want your company to appear in the top search results, and local SEO can help.
Do a quick Google search for the top keywords related to your business. Are there a lot of Google Maps listings on the first page of results? If your business strictly sells locally or you're trying to expand your local reach, it's time to consider local SEO strategies.
How to do local SEO for multiple locations
Now that we've looked at the importance of local SEO for your business, let's take a look at how you can start using local SEO for multiple locations to reach more customers.
1. Perform competitor research
In order to effectively implement SEO for multiple locations, it's important that you understand the market and assess your competition.
What makes your company unique, and how can you leverage your strengths for a particular location?
Understanding these questions will help you to design and implement a local SEO strategy that will help you attract and convert more customers.
You can begin by conducting a simple analysis of your strengths, weaknesses, and opportunities for growth. In addition, you can evaluate what your competitors are doing well and areas they might need to improve.
Performing competitor research will help you better understand the market and implement local SEO campaigns that resonate with your target audience and encourage them to purchase your products and services.
Video: Local SEO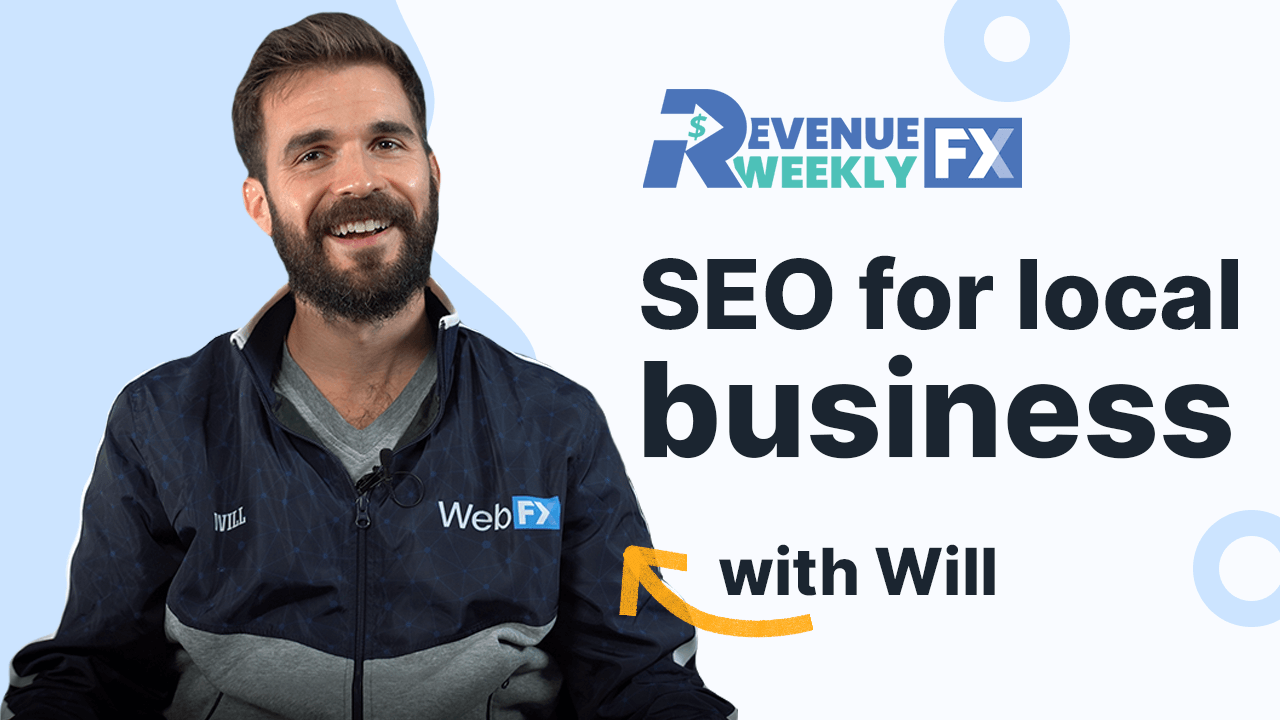 2. Use a single domain
If your business operates in multiple locations, you may be tempted to create separate domains for each location. However, because each domain is indexed separately, your marketing efforts (like publishing content and building links) will only affect the domain you publish content on and build links to.
In other words, if you want each of your locations to rank well in search results, we recommend sticking to one site with individual pages for each of your locations.
If you plan to create unique content (beyond a contact page) for each of your locations, you can use a subfolder or subdomain to manage them. This will allow you to geographically target specific portions of your website without having to manage and optimize multiple sites.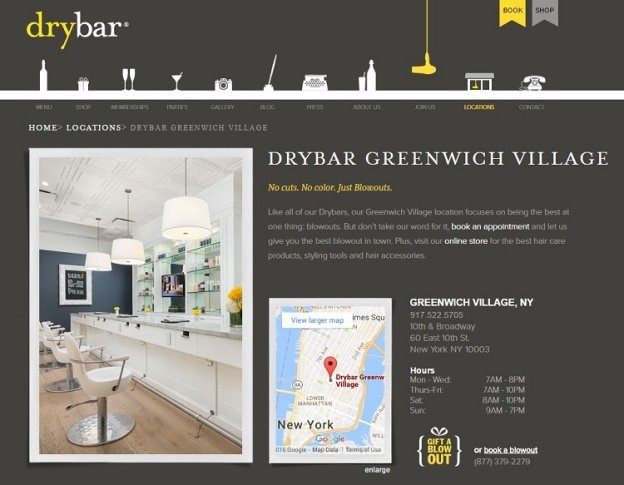 3. Create location-specific content
If you want to rank in top spots for each of your locations, it's important to create pages and content specifically optimized for each location.
For example, you can create pages with testimonials from local customers for each location, or post photos of your shop or store. By creating unique pages for each location, you can also optimize on-page elements, such as page titles, H1's, and content for each area you are targeting.
It's important to remember that you shouldn't just swap out the city and state name on each page. In order to avoid duplicate content penalties, you will need to ensure that the content for each of your locations is as unique as possible. This will also help you to create a more targeted user experience.
If you decide to feature product reviews or testimonials, be sure to sort them and place them on the corresponding location pages. You will also want to make sure that you update other unique details such as the hours, types of payment accepted, and driving directions.
To streamline your marketing approach, you can create one "Locations" landing page and link out to each individual location page.
As far as content is concerned, you want to create unique, helpful content for each of your location pages. In other words, the pages need to fulfill the goal searchers are trying to accomplish.
For example, you can include a custom description of the services you provide at each location, as well as internal links to blog posts or case studies. One major bonus of case studies is that they allow you to connect your work to local clients and provide search engines with more local signals.
In addition, you can include photos, videos, and maps that showcase each location and help customers get a feel for your business.
You may also consider adding employee bios to your individual location pages. This is helpful since the content is guaranteed to be unique for each location. You can also include keywords in the bios by adding information about their expertise and the areas they serve.
Looking for an all-in-one SEO audit tool? You've found it.
SEO Checker provides data on key metrics to give you:
Complete SEO score

Content Grade

Site Speed Analysis

and more.
4. Claim your Google Business Profile listings
Claiming your business on Google Business Profile is a relatively easy process, and allows you to show up on Google Maps for searches in your area. You can create a business account and share the management of various locations with multiple users.
Google Business Profile allows you to manually add additional locations, or if your business has 10 or more locations, you can use bulk location management to import and manage new locations. If you have more than 10 locations, you can also use bulk verification to verify all of your locations.
For businesses looking to advertise multiple locations, Google Business Profile is a great option, and it helps to streamline all of your business information. There are also a host of other online directories you can use. Just make sure you keep track of the directories you use and which locations you list.
5. Claim local business directory listings
Another way you can improve your rank in local search results is to claim local business directory listings on sites like Bing and Yelp.
You can include key information such as your address, phone number, hours of operation, and photos. Then, you can link each local directory listing to your individual location pages on your website.
This will help more people in your area learn about the offerings your business provides.
6. Focus on link building
The number and quality of backlinks to your website sends signals to Google about the authority of your website.
To boost your rankings in local search results, you can focus on earning more authority backlinks from local sites. For example, you can reach out to bloggers in your area to see if they're interested in sharing your content or allowing you to guest post on their site.
You can also earn links from local publications by sponsoring or hosting events, as well as letting local journalists know when something newsworthy is taking place at your business.
This can earn you more local links and send positive signals to Google that will ultimately boost your rankings in local search results.
7. Avoid keyword stuffing
When optimizing your site for local searches, it's important to avoid stuffing your content with keywords.
If your content is jam-packed with keywords, it will seem unnatural to readers, and Google will pick up on the stuffed text.
One example of keyword stuffing is listing a number of cities and states your business is trying to rank for in search results. This explicitly goes against Google's quality guidelines, and it can end up hurting your business in the long run.
8. Keep citations consistent
When listing your business in online directories, it's important that you remain consistent when citing your name, address, and phone number (NAP) for each location.
For example, if you list your business as 1200 Clover Lane, Suite 2 on your website, you don't want it to appear as 1200 Clover Ln., #4 in other places on the web. This can confuse potential customers and may cost you valuable leads.
Since online business citations can help you drive leads and attract customers, it's important that you remain consistent when listing key information on the web.
9. Encourage local reviews
Another way to attract local business is to encourage people in the areas you're targeting to review your business. This will help other locals to get a feel for your company, as well as the products and services you provide.
Reviews are also great social proof because people tend to trust what other customers have to say about your business more than information you publish yourself.
One way you can encourage people to review your business is by sending short email surveys about your services. You can also ask people to give feedback about their experience after they purchase a product or service, or keep a few tablets at your stores to ask customers to leave feedback before they leave.
This will help you gain valuable insight on what your company is doing well and what you can improve.
In addition, you can feature local reviews on each of the local pages on your website as another way to target more qualified, local traffic.
10. Schema and structured markup
It's also a good idea to use Schema.org structured data markup for your address and hours. This will allow you to more accurately describe your content to Google's search engine crawlers, and it increases the chance that Google will fully understand and rank your content.
There are a number of structured data generators, and you can use Google's structured data testing tool to test the effectiveness of your site's.
11. Demonstrate credibility
When marketing a local business, you will likely compete against other companies that may be located closer to the searcher. This is why you need to focus on demonstrating why your business is the best choice. Focus on proving your credibility and assure customers that your business is the best option in the area.
You need to show customers that closer is not always better. By demonstrating that you are the most reputable provider, you can attract more customers to your business – even if there's another one closer to their location on the map.
Time to Level Up Your Sales
Our long list of services helps you grow every aspect of your business with marketing strategies that are proven to increase bottom-line metrics like revenue and conversions.
In the past 5 years, we've managed more than 12.9 MILLION transactions across our client base.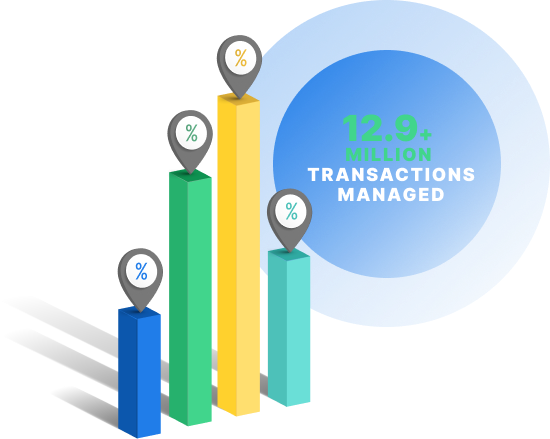 Local SEO plans from WebFX
Are you looking to improve your local search engine presence to attract more customers and boost revenue for your business?
WebFX is an award-winning local SEO company, and we understand how to optimize your site to earn the attention of your best prospects.
As time goes on, Google continues to update search results to give users exactly what they want. This means that in an effort to become more user-friendly, Google displays local search results whenever applicable. Google has also been placing more algorithmic weight on local listings and maps.
Local SEO is an essential part of modern, digital marketing plans. And if your competitors dominate local Google listings for your targeted keywords, it's time for you to consider local search engine optimization.
Check out our custom SEO plans to learn more about our offerings and find out how we can help your site attract and convert more local traffic today.
Don't see a plan that works for you? We'll work with your business to provide a local SEO solution designed to help you reach your online marketing goals. If you're looking to manage your local SEO on your own, you'll love our client-managed local SEO services!
Want to learn more?
Interested in learning more about how local SEO can take your business to the next level?
What are you waiting for? Contact WebFX today to talk with one of our local SEO experts. We work with hundreds of businesses across the United States, and we can't wait to hear from you!