Online Review Management Services for SMBs
For 80% of consumers, online reviews have changed their minds about a purchase, emphasizing the need for companies to nurture, manage, and respond to online reviews. At WebFX, we offer online review management services and software that help your business attract more reviews and sales, as well as happy clients.
We've generated over
2,416,945,839
in client revenue
We've generated
6,271,747
leads for our clients
In 5 years,
4,191,222
phone calls generated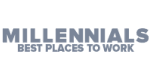 Explore personalized review management service plans
Single Location
$1,000 (Initial cost waived for existing WebFX clients) INITIAL INVESTMENT
Send me a proposal
1 location
Online brand reputation analysis
Net Promoter Score dashboard
Daily, Weekly, or Monthly reports
Multiple Locations
$1,500 (Initial cost waived for existing WebFX clients) INITIAL INVESTMENT
Send me a proposal
2-8 locations
2 monthly consultations
Negative review routing
Review generation on review sites
Franchise Locations
$2,000 (Initial cost waived for existing WebFX clients) INITIAL INVESTMENT
Send me a proposal
9-25 locations
Unlimited monthly consultations
Setup, claim, and optimize review assets
Bulk customer list uploading
Attract More Reviews With Review Management Services
A growing number of consumers research products and companies online before making a purchase.
Having business pages on social media and online platforms will allow you to reach new customers, drive traffic to your website, and increase sales.
But in order to attract customers, you need to have a system in place for managing and responding to reviews.
With online review management services from WebFX, our team of reputation management experts will evaluate your online presence and implement a review management strategy to take your business to the next level.
Are you ready to start making the most of customer reviews? Contact us online to chat with an experienced strategist from our team.
We get it — sometimes you want to speak straight to the source. To speak with a Digital Marketing Specialist about our marketing services, feel free to give us a call at:
888-601-5359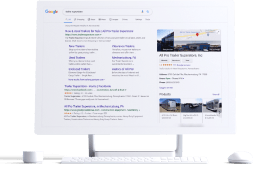 WebFX Review Management Services
Our review monitoring pricing packages allow you to choose a plan that's right for your business goals. And our reputation management experts will help you manage and respond to reviews to attract more customers and keep people coming back to your business. Don't have a review management system in place? Your online reputation could be suffering. Keep reading to find out how to leverage reviews to benefit your business.
Features
MarketingCloudFX
Review Management Software-Only
Single Location Plan
Multi-Location Plan
Franchise / Enterprise Plan
Number of stores or locations
1
2-8
9-25
Online review management to generate positive testimonials
Daily software monitoring of review sites: Google Places, Facebook, & Yelp
(Monthly software monitoring provided at no cost to current WebFX clients)
Monthly personal consultations
1
2
Unlimited
Initial online brand reputation analysis
Setup, claim, & optimize all review assets
Formulation of standard operating procedure road map and document for review responses
Routing of negative reviews and consultation on responses
Monthly online brand reputation analysis
Monthly reporting on review response performance
Optional: Each additional review site monitored weekly for all locations (Ex. TripAdvisor, Glassdoor, OpenTable, HealthGrades, etc.)
Testimonials collected via templated landing page with custom links for each location
Different positive vs. negative feedback flow
Ability to generate reviews on review sites (Google, Facebook, & Yelp)
Guides customers with clear instructions and conversion triggers
Alerts sent when new reviews are published
Ability to customize templated email landing pages
Ability to easily integrate positive testimonials with website
Access to email nurture features
Ability to upload a bulk list of customers or your account manager can send surveys to this list
Automatic daily, weekly, or monthly social listening reports
Dashboard displaying a current and historical Net Promoter Score
300+ SMEs behind campaign driving results
Initial campaign investment
$1,000 (Initial cost waived for existing WebFX clients)
$1,500 (Initial cost waived for existing WebFX clients)
$2,000 (Initial cost waived for existing WebFX clients)
Ongoing Monthly Investment
$150 - Free for WebFX clients who use monthly review site software monitoring
$225
$500
$1,500 (Add $50 / month for each store/location beyond the included 25 locations)
GET STARTED
GET STARTED
GET STARTED
GET STARTED
Why should you manage reviews?
No matter your industry, managing and responding to reviews should be an integral part of your online presence. Bad reviews can taint your reputation, so taking the time to encourage positive reviews and respond to negative comments is important.
People can post reviews on a number of online platforms, including Google, Facebook, Yelp, and even your own website. And reviews can make or break your company since so many people search for online reviews before making purchases.
Understanding how to manage and respond to both positive and negative reviews is crucial for the success of your business.
Time To Level Up Your Sales
Our long list of services help you make waves in your industry and increase metrics that matter most - like sales.

Why use online review management services?

Whether you're a local business, expanding franchise, or mid-sized company with an international reach, online review management services offer several benefits. Why? Reviews are a core part of today's marketplace, with 80 percent of users citing reviews for changing their mind about a purchase.
That's why we've compiled seven of the most compelling reasons to invest in online review management:
1. Expand your unique selling points
One of the most impactful results of professional online review management is that it expands your unique selling points (USPs). By earning more authentic reviews, as well as feedback, from your customers, you're demonstrating the value of your business to the market.
Feedback from your clients also allows you to remedy weaknesses in your services or products. If you provide HVAC services, for example, and clients cite that technicians arrive past the scheduled appointment time, you can work to resolve the issue.
That results in an improvement in your services — and that's something customers notice.
Besides your business' value, another unique selling point is your Net Promoter Score (NPS). At WebFX, our online review management services include customer polling to generate your NPS, which measures how likely consumers are to recommend you to a friend or colleague.
Depending on your score, which ranges from 100 to -100, you can promote your NPS to potential clients. For reference, the average NPS is 39. With continued growth in client satisfaction, you can attain an industry-leading NPS, which ranges from 70 to 100, and share it with your target audience.
2. Maximize your team's time
Another benefit of professional online review management services is they maximize your team's time. No matter your industry, your company must invest in monitoring online reviews. Whether that's through an in-house team member or an outside agency, you need to manage your online reputation.
By partnering with an online review management company, like WebFX, you can optimize the time of your team. That allows them to focus on high-priority tasks that demand their unique expertise. They can also bypass the additional training that comes with online review management.
Plus, you partner with an experienced and dedicated account manager that understands the various details and nuances of online reviews. With their expertise, they can help you earn more reviews from satisfied customers, in addition to authentic and constructive feedback.
3. Enhance your SEO strategy
In today's digital world, it's essential to have on online presence. Whether you're a brick-and-mortar business or ecommerce store, people use the Internet to research, find, and compare companies. In fact, 80 percent of users start their product research online.
That's why it's critical to establish an online presence, as well as grow it — which is why more companies are investing in search engine optimization (SEO). What is SEO? It's an umbrella of strategies that improve your ranking in organic search results.
Whenever you search for something, whether it's for the latest iPhone or the newest shipping regulations, you're given a list of paid search results and organic search results. While you can invest in paid search or pay-per-click (PPC) ads, it's essential to have an SEO strategy.
By earning a spot on the first page of search results, you're prioritizing your website to users. That kind of positioning offers immense value, as 75 percent of users do not go past the first page of search results. Plus, unlike PPC, you're not paying for that position.
That's not to say PPC doesn't offer value — it does. In fact, SEO and PPC work together in marketing.
The point is, reviews can improve the SEO strategy of local businesses. While Google relies on more than 200 ranking factors for organic search results, it prioritizes reviews for local search results. These are results influenced by the location of a user.
If you're a local business, it's critical your website earns a top spot in search results. Why? The conversion rate for local searches is almost 100 percent, which translates to more visits, more purchases, and more revenue.
4. Build your social following
With 74 percent of users relying on social media for advice about their purchase decisions, it's surprising that only 26 percent of companies use social media in their business strategy. That means a lot of businesses — including your competitors — miss out on the benefits of social media.
A few of the perks that come with a social media presence include:

Connect with your existing customers
Reach your target audience
Engage with current and future customers
Share company updates, blog posts, and more
At WebFX, our team of social media specialists maximizes those benefits for your company. We also integrate them into our online review management services. When we receive a testimonial from one of your clients, we invite them to share that experience on one of your preferred social media pages.
Some examples of pages we may direct them to include:
Facebook
Google My Business
Yelp
Indeed
GlassDoor
And more!
As your business earns more reviews from satisfied clients, you build trust with future customers. That's immense, as the number of social media users tops more than two billion. Plus, consumers trust online reviews 12 times more than product descriptions.
5. Grow brand awareness
Another reason to invest in online review management? Brand awareness.
In today's competitive marketplace, it's a challenge to build brand awareness — which is essential if you want to earn an industry-leading NPS. It's critical that the brand awareness you do earn, however, is positive and not negative.
With our online review management services, we can help your company grow its brand awareness. By reaching out to past and current customers, your business earns positive reviews across multiple channels, from your social media channels to your website.
In response, potential shoppers that visit your website, as well as social media pages, see a company that delivers on its promise for quality service and quality products. They also see a business that responds and engages with its customers, which is another trust signal.
The result is better brand awareness for your company, which can spark future leads and sales.
6. Increase sales and revenue
A motivator for many businesses to adopt online review management services is the potential to increase your overall sales and revenue. It can also lead to an improvement in the quality of your leads, which optimizes your team's time when it comes to generating quotes or pitching clients.
How do our review management services boost your company's profits? A few ways:

Testimonials: By reaching out to past customers — we only connect with clients that have provided their email address and opted-in for correspondence — we build your number of testimonials, which you can use across your website as a trust signal.
Reviews: We also provide those clients the opportunity to share their testimonial on your designated social media pages. This additional step lets you improve your social media pages, as well as your social media strategy.

Feedback: Our strategists also forward your team client feedback. By learning what users like and dislike about your products or services, you can take a proactive approach and improve your company. That leads to more testimonials, which can impact user purchase decisions.
USP: While your company may earn a top ranking on the first page of search results due to its SEO strategy, it's likely consumers are comparing several businesses. With a variety of testimonials, you can move past your competition to earn more sales.
When it comes to increasing your revenue, you can't underestimate reviews. They're a significant consideration for shoppers and influence their purchase decisions. In fact, 94 percent of consumers would use a business with four stars — that number drops to 57 percent if you only have three stars.
Even better, customers spend 31 percent more at businesses with excellent reviews.
7. Improve your company services
While mentioned earlier, it's worth highlighting this benefit of online reviews again. By investing in online review management, your company can gain valuable insight into improving your company, which is essential if you want to remain competitive.
Feedback from your customers can also alert your business to pain points you weren't aware of before. It can let you know about the perks your competition offers too, which can help you evolve your services and unique selling points.
For example, if you're a heating oil delivery company, you may hear that clients would love to have the option of ordering online. While this implementation may take time, you can share with your customers that you're working on it.
With this approach, customers see that your company listens to feedback and takes action.
Our team also takes additional measures to understand your clients' perspectives. Via ReviewBoostFX, which powers our online review management service, we ask clients to rate how likely they are to recommend your company to a friend or colleague — users answer on a scale of 0 to 10.
Based on their response, we generate a personalized feedback form.
If they aren't likely to recommend your business, for example, we aim to discover why and what your company could do to remedy the issue. Or, if they are likely to recommend your business, we want to find out why.
In short, we provide you with valuable and actionable data from actual customers.
How does WebFX's online review management service work?
At WebFX, we offer a comprehensive and competitive online review management service. For your convenience, we've integrated our online management software, ReviewBoostFX, with our proprietary and industry-leading return-on-investment software, MarketingCloudFX.
With this approach, it's seamless for you to check-in on your online review management. If you're a client that takes advantage of our other Internet marketing services, such as SEO, PPC, and content marketing, you also view the revenue these services drive in MarketingCloudFX.
How does our online review management service work, though? Here is a quick breakdown:
We learn your business: At WebFX, we're passionate about delivering personalized services. That's why our team invests the time to learn your business, industry, and goals. By taking that extra step, we deliver a strategy that's ready to drive results.
We upload your email subscriber list: If you have an email subscriber list, we upload it to MarketingCloudFX. This step lets us reach out to your clients on your behalf, plus ensures you're connecting with customers on their preferred communication channel.
We create personalized email surveys: We then develop personalized email surveys, which we customize with your company name and logo. We also build our surveys to adapt to different responses, so a user with a negative experience receives different feedback questions than one with a positive experience.
We set up an email schedule: Next, our strategists develop a delivery schedule for your email surveys. In most instance, we'll send the emails over an extended period. So, if you have more than 1,000 client emails, we'll send the surveys over a 90-day period.
We review your results: As we receive responses from customers, you're welcomed to view them in MarketingCloudFX. If users opt to share their experience on social media, you can also see the reviews on your social media pages.
A question for many businesses considering our online review management service is, "What happens if a user leaves a negative review?" We understand that worry, which is why we only invite users that had a positive experience to submit their review to your social media pages.
In MarketingCloudFX, you can read through these negative reviews — which we recommend. That extra step can help your company identify weak areas, as well as places for improvement. The result is a business that's stronger and more competitive in the marketplace.
If you have questions about our online review management service, call our team at 888-601-5359.
3 tips for responding to online reviews
Responding to reviews online can be a delicate process. If people are frustrated with your company and your services, they may turn to online review sites to publically bash your business. On the other hand, they can spread the word about exceptional service by leaving great reviews.
When managing and responding to reviews of all kinds, it's important to keep your cool and remember these tips.

1. Stay positive
People aren't looking for perfection. If someone posts a negative review of your company, it's a chance for you to respond positively. If people see your effort to turn the situation into something positive, they will be more likely to become customers.
Though it can be easy to become frustrated with negative reviews, don't let them throw you off your game. By responding positively and acknowledging complaints, you can turn disgruntled shoppers into satisfied customers.
2. Look for solutions
If someone posts a negative review about a product or experience they've had with your company, look for ways to make things right. For example, if you own a restaurant and someone leaves a bad review of your service, apologize for the bad experience and offer them a voucher for a free meal.
This shows that you're truly interested in pleasing your customers and finding solutions that meet their needs.
3. Make an effort to reply
If someone takes the time to post a review of your company, you should make an effort to reply. No matter if the review is positive or negative, making an effort to reply will send the signal that your company is invested in customer service.
Be diligent, and make an attempt to reply to every review. You can also automate the process by investing in services that alert you when new reviews are posted, helping you better manage your time and respond to all of your reviews.
Why choose WebFX for online review management?
Want an online review management company you can trust? At WebFX, we're it — and here's why:
More than two decades of experience
With more than 20 years of experience, we're a leading choice for businesses that want an experienced online review management provider. We understand the nuances of online review management, plus the value it offers when it comes to growing your company.
More than $2 billion driven in revenue for clients
With our performance-driven strategies, as well as our award-winning team, we've driven more than $1 billion in revenue for our clients. In addition, we've generated more than three million leads for our clients, who come from a variety of industries, from manufacturing to dining.
A client retention rate of nearly 100%
Explore our testimonials, and you can see that WebFX delivers real results. That's why our client retention rate is almost 100 percent. To further emphasize that satisfaction, our NPS is almost 100 percent, demonstrating that our team cares about your success.
A dedicated account manager
We believe in a personalized experience at WebFX. That's why we provide all our clients with a dedicated and hands-on account manager. When you call, you're talking to the same person you did the previous month. Just another perk of partnering with one of the Best Places to Work in PA.
Grow your revenue, brand awareness, and customer happiness with WebFX
Want to learn more about our online review management services, and how they boost your revenue, brand awareness, and customer satisfaction? Contact us today at 888-601-5359!