Ezra's looking for a car harness for her dog online and is looking for a brand that has good reviews. As she learns more about a brand that she likes, she comes across a powerful customer testimonial highlighting that the harness saved the customer's dog's life in a car accident.
That's all it takes to convince Erza that this product is right for her. Customer testimonials serve as a powerful medium for showing customers the value of your product from the perspective of others.
On this page, we'll provide you with a guide on customer testimonials, including six testimonial examples to help you get inspired!
P.S. Want to get insider tips from marketing experts on how to market your business better?
Subscribe to Revenue Weekly!
Learn how we increased traffic by over 40%, and conversions by over 100% for an ecommerce client.
Read the Case Study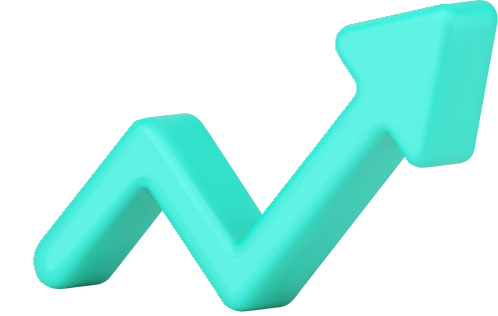 What are customer testimonials?
Customer testimonials are recommendations of your brand from current clients or customers that talk about how your product or service benefitted them. These recommendations are always positive and shed light on the customers' experience with your brand.
Testimonials vs. reviews: What's the difference?
When learning about testimonials, you may find that some people will also call them reviews, but are they the same? Testimonials differ slightly from reviews since they're always positive, whereas reviews can be negative or positive.
However, you can take positive reviews and turn them into testimonials for your business. Many companies will take key points from reviews and use them as testimonials.
Why you want to earn customer testimonials
Did you know that 92% of people trust recommendations from other people over brands?
Presenting testimonials on your website offers numerous benefits for your business. Here are three key benefits of customer testimonials:
1. Testimonials help you highlight pain points
When someone investigates your products or services, it's because they have a need and want to fulfill it. They want to make sure what you offer provides the solution they require.
Client testimonials can prove that you're the right option. Customer testimonials enable you to highlight pain points relatable to your audience.
Take this testimonial from Cat-In-The-Bag as an example:

In the testimonial, the customer highlights the hassle of getting their cats in the carrier to take them to the vet –– a pain point for many cat owners.
The testimonial then details how Cat-In-The-Bag's product solves this issue and makes it easy for the owner to get their cats to the vet. If someone had a similar issue and saw this testimonial, it would be a glowing recommendation that addresses their pain point and shows the solution.
By sharing customer testimonials on your website, you can show how your products address customer pain points and make them confident that what you offer is the solution.
2. Testimonials help you sell your products or services better
With so many competitors in your market, your audience spends a lot of time weighing their options to determine what's best for them.
Customer testimonials add a second layer of confidence when it comes to buyers making a selection — helping you better sell your products. You could continuously tell your target audience how your products or services are the best, but it doesn't mean you'll convince them of it.
They expect you to say that, so it's crucial to show that existing customers love your products and services.
With client testimonials, you can prove that you're the best at what you do and get more people to convert.
3. Testimonials help you get users to convert
Client testimonials are fundamental to convincing people to buy your products or use your services. Imagine two companies sell dog harnesses.
Company A doesn't have any testimonials on their site, but Company B has multiple testimonials that highlight the quality of the product and how well it fits.
Which one do you think will earn more sales? Company B will reign victorious in this battle because they provide testimonials.
The quality of their product is backed by real customers experiences, which ultimately leads people to feel more confident in their purchase.
By earning and adding customer testimonials to your website, you'll help convince more people to convert.
Good agencies have more than 50 testimonials.
Great agencies have more than 100 testimonials.
WebFX has over 1000+ glowing client testimonials.
See What Makes Us Stand out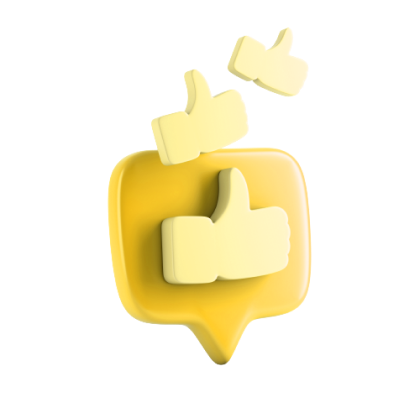 5 common types of customer testimonials
Before we dive into our list of the best testimonial examples, let's look at the different types of customer testimonials you can share. Here are the five most popular testimonial formats:
Quotes: Quotes are testimonials that highlight something your customers said about your products or services. You can share opt to type up the testimonials or integrate them into a graphic to share with your audience. These quotes typically feature the person's name and photo for authenticity.
Video: Video testimonials often involve interviewing customers or clients, asking them a series of questions about your product or service, and inviting them to share their experiences.
Audio: Audio recordings allow people to share their experience with your company without being on camera. You can record their experience and add it to your site to let users listen to customers' stories.
Case study: You provide an in-depth analysis of a clients' experience with your company with a case study. Case studies are typically used by business-to-business (B2B) companies and break down their experience and your role in helping them.
Social media post: People constantly share their experiences on social media. You can capture your audiences' experience by highlighting what they say about your brand on social media.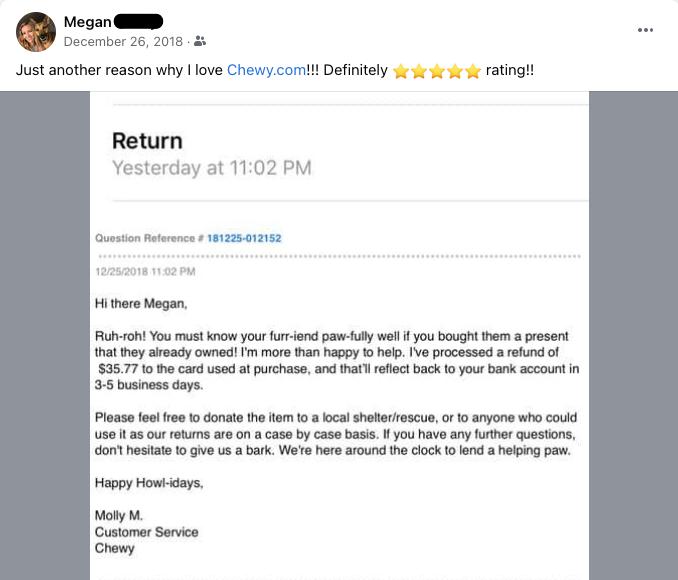 6 examples of testimonials that will inspire you
Want to start adding testimonials to your website but aren't sure how they should look? Check out these six testimonial examples to help you get inspired!
1. Hello Fresh
First on our list of testimonial examples is Hello Fresh. Hello Fresh uses testimonials to help potential subscribers see the benefit of subscribing to their services. Hello Fresh chooses to use quote testimonials and bolds critical parts of the person's review to draw users' attention.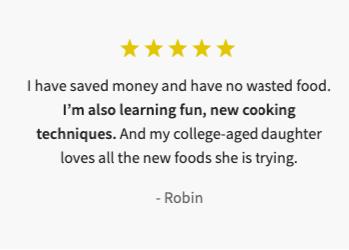 Hello Fresh puts these testimonials in a slideshow format so that users can see multiple peoples' experiences.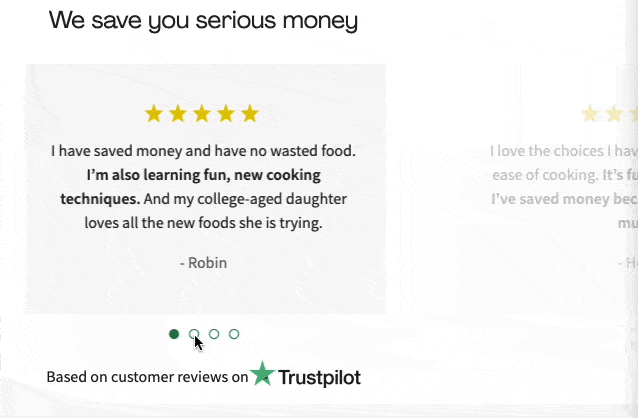 To take it a step further, Hello Fresh even attributes the reviews to a trusted third-party website, so people can feel confident the reviews are authentic.
2. Billie
Next on our list of client testimonials examples is Billie. On Billie's Instagram account, they highlight an email they received from a happy customer.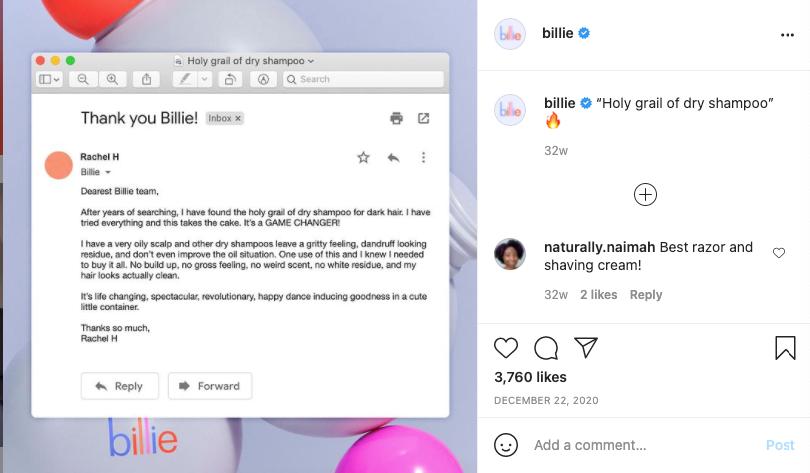 This testimonial is particularly effective because it's authentic and includes the reviewer's exact words and experience, namely calling their shampoo the "holy grail of dry shampoo." It also highlights the pain point of looking for a product that helps with having an oily scalp.
On top of that, the customer testimonial lists everything the product doesn't do (no residue or build-up) that competitor products may do.
This review highlights that unique selling point, which serves as an excellent way for Billie to showcase why their product is the best.
3. CultureFly
If you're looking for the best testimonial examples, look at CultureFly. CultureFly shares social media posts of their customers' experiences with their product to show what customers love.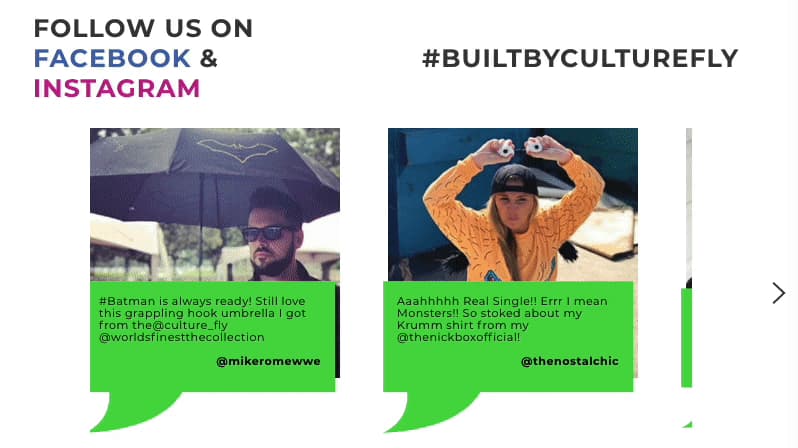 These social media posts bring an authentic experience to their products while also giving people insight into what they can expect from the packages.
They can see how people like their different product boxes, which can help more consumers decide the boxes are right for them.
4. Grove Collaborative
If you want more examples of testimonials, look at Grove Collaborative. Grove uses testimonials to convince people to subscribe to get a membership and access their green cleaning products.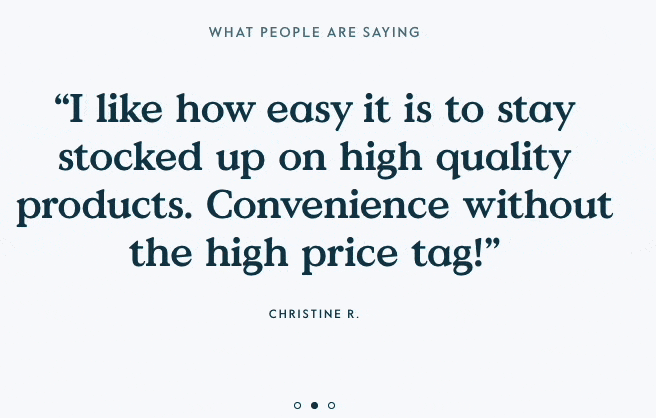 Grove Collaborative has a slideshow of testimonials from customers that highlight multiple pain points for their shoppers. Some pain points addressed include affordability and quality.
These testimonials help potential customers see how Grove is the solution to help them access low-cost, high-quality cleaning products.
5. Dollar Shave Club
Next on our list of customer testimonials is Dollar Shave Club. Dollar Shave Club highlights testimonials on their site to help encourage people to choose their service.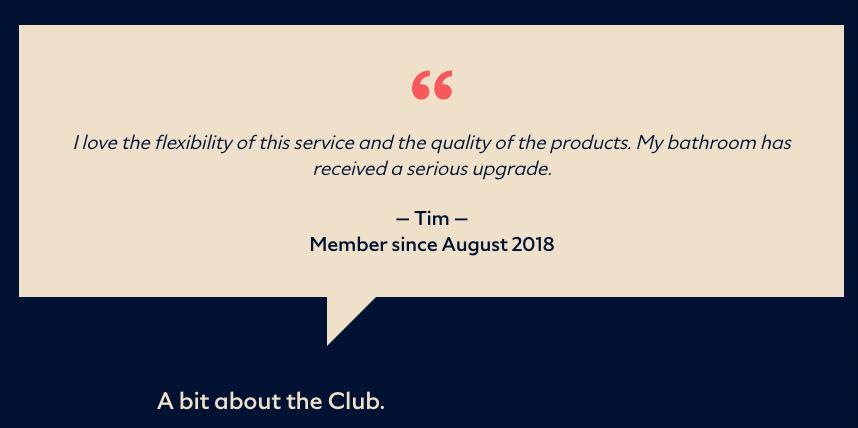 This company chooses to place its testimonial in a callout box to draw the user's attention and indicate that the information is something someone said. They also highlight the customers' membership length to show how long-time customers like their products.
Dollar Shave Club's testimonial example is simple, but it tells users exactly why they should invest in their products.
6. Apple
Apple offers another excellent example of testimonials for its products. Apple created a video that shares testimonials about their Apple Watch.
These testimonials don't focus on the quality or looks of the product but rather its practicality. Many of the testimonials highlight the life-saving applications of the product through people sharing their stories of how the Apple Watch saved their lives or the lives of someone they loved.
It's a compelling and heart-gripping approach to the testimonials that make a lasting impression on their audience.
Earn more client testimonials
After seeing all the customer testimonial examples, you may feel overwhelmed with the process of trying to obtain and post testimonials on your website.
If that's the case, WebFX can lend you a hand.
Our team of over 500+ marketing experts is ready to help you obtain and post customer testimonials. With over 1020 client testimonials, you can feel confident we'll help you manage your reputation.
With our review management services, we'll help you obtain and maintain any reviews your business receives. We can help you turn those reviews into testimonials to promote your customers' experience with your brand across the web.
If you're ready to earn more customer testimonials, contact us online or call us today at 888-601-5359 to speak with a strategist!
How is your website's SEO?
Use our free tool to get your score calculated in under 60 seconds.
Get posts by email
Join 200,000 marketing managers and subscribe to Revenue Weekly!
"*" indicates required fields
WebFX Careers
Join our mission to provide industry-leading digital marketing services to businesses around the globe - all while building your personal knowledge and growing as an individual.