10 minute read
Shane Barker is a digital marketing consultant, named the #1 social media consultant in the nation by PROskore Power Rankings. He has expertise in business development, online marketing and is an SEO specialist who has consulted with Fortune 500 companies, government agencies, and a number of A-list celebrities.
Over the years, marketing experts have made their own definitions for what customer lifetime value, or LTV, is. However, all of these definitions boil down to the same common theme: LTV is the projected net profit contribution of a customer over time. It's basically the estimated dollar value attributed to each customer or client relationship.
As a business owner, you must have a LTV that's much higher than the cost of acquiring a customer. Otherwise, you'll continue to lose money over time. When you increase customer lifetime value, you protect the long-term profitability of your business.
Calculating customer lifetime value
According to the book Marketing Metrics, the probability of selling your product or service to a new customer is about five to 20 percent.
However, selling the same item to an existing customer has a probability of roughly 60 to 70 percent. That's where LTV comes into the picture. Calculating customer lifetime value will require that you identify moments where monetary value is created.
Keep all of your customer sales records together, and measure profit at each point. You can then add together the sales profits over the lifetime of each individual person or business. When you figure out the actual monetization from a customer after subtracting acquisition costs, you'll have the LTV.
How to increase customer lifetime value
The best way to increase LTV is to maintain steady and recurrent cash flow from existing client purchases while monitoring your LTV to customer acquisition cost (CAC) ratio.
Boosting their spending whenever possible is key, and although that can be challenging, here are 20 of the most effective ways you can achieve a better customer lifetime value for your business:
1. Create demand by pointing out necessities
Customers are more likely to act when a product appears necessary. For instance, imagine you own a technology ecommerce website, and one of your customers has bought a smartphone. You could present them with a great protective cover or another related product.
Make it a sweet deal by giving a small discount for bundling. Most big ecommerce brands like Amazon use this method of upselling to capitalize on each individual sale.

2. Put your customers in the spotlight
Everyone loves a bit of recognition, so put your customers in the spotlight. Harpoon Harry's Crab House is a seafood restaurant in Pigeon Forge, Tennessee that has mastered this technique. They regularly feature winners on their Facebook profile and make them the center of attention.
The restaurant also features photos and comments expressed by their customers on the main page. The results are evident with their thriving Facebook page and bustling business, mostly comprised of repeat diners.
3. Be sensitive to customers' needs
Customers want to know that your company cares about their needs. Give them the chance to speak out about it – and don't wait for nasty emails to start solving customer service problems. Instead, attend to customers' needs on every social media channel and online outlet your company uses.
This will help build loyalty and improve your customer lifetime value.
4. Give customers a reason to celebrate
A great way to achieve this is by packaging your products according to the season. If you're running a fashion website, for example, change the themes accordingly by including a U.S. Flag for Independence Day and a spooky haunted house during Halloween.
Small details like these can help make your brand more likeable, so customize your website and products throughout the year.
5. Make doing business convenient
Customers like getting errands done quickly. Therefore, you should make performing tasks like making purchases on your site easier by storing previous customer information. This will save customers from filling out the same mundane details before every purchase.
Even your Twitter handle can be a source of convenient business. If a customer tweets saying that they want to buy your product, direct them with a link to that product. Avoid giving generic replies like "visit our website."
6. Concentrate on quality
Making your products epic is the best tactic for outpacing competitors and increasing customer lifetime value. There's no doubt that making your brand synonymous with quality is essential. Being a source of reliable products can create a fan frenzy that catapults your sales.
Take, for instance, Apple's fan frenzy. Due to the company's commitment to quality, millions of customers line up when Apple products are released.
7. Know your customers
Being knowledgeable about your loyal customers is essential, and so is letting them know that you care. If you own a subscription website, ensure that you collect personal information like birthdays and anniversary dates. On that particular day, you can present them with a small discount or free goodie.
These small gestures may not seem like much, but can go a long way in building customer relationships.
8. Give delightful surprises
Delighting your customers with excellent customer service on a regular basis is a must, but small surprises can also help. Customers will react positively to surprises like free shipping, thank you notes, retweets, birthday coupons, and postcards. Here's a good example from Zappos: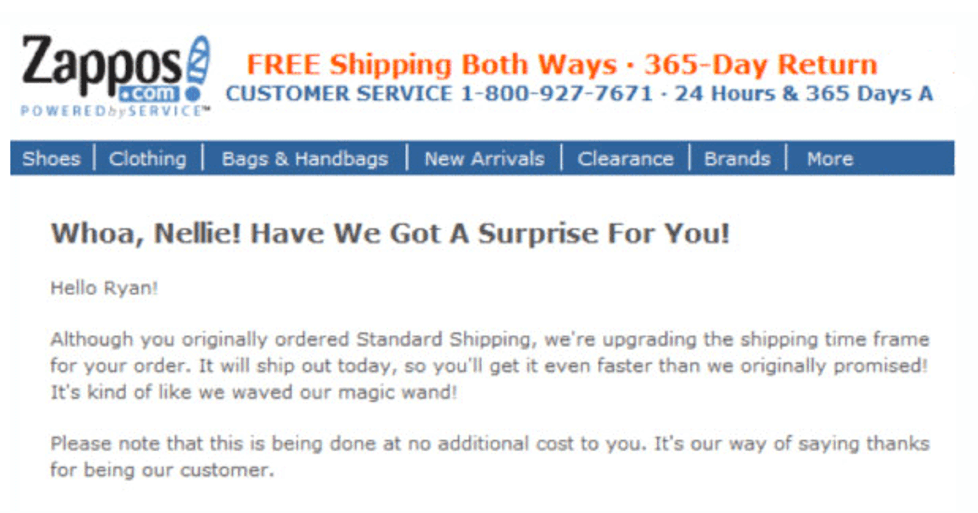 9. Personalize the shopping experience
If you've ever keenly observed the Amazon page displayed to you, you've noticed a bit of web personalization. The website is never the same after you make your first purchase, because it continuously customizes itself with suggestions to suit your individual taste. Personalizing your ecommerce website can improve the shopping experience and increase sales, which will have a positive impact on your customer lifetime value.
10. Go beyond standard product details
Many customers complain that they can't try on shoes or clothes when they buy them online. That's why many brands have now devised tools ways to explain fit in great detail, and allow other customers to chime in. These extensive details are a great method for inducing customer purchases.
In fact, the Shoefitr app has helped online footwear retailers reduce returns by 23 percent by recommending the best fitting.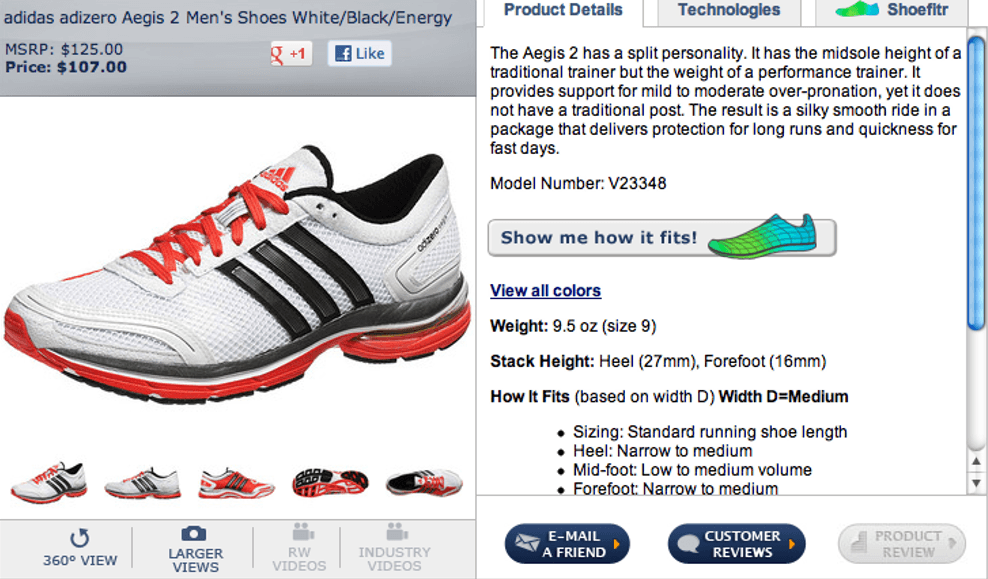 11. Follow through on delivery promises
Customers are never happy when their purchases don't arrive on time, so give them peace of mind by allowing delivery tracking. Let them change delivery dates or even allow their neighbors to receive the packages. After all, customer convenience is what it's all about.
DPD, for example, does a great way of using delivery to increase customer lifetime value.
12. Allow for multi-channel returns
Even though multi-channel returns can create an inventory nightmare, offering them can be a great way to encourage sales. After all, who wants to go to the trouble of ordering an online-only product if they'll have to pay for return shipping if it doesn't fit? If they wish to return an item manually, pave the way for it.
13. Reward customer loyalty
Loyal customers should receive some incentive to keep choosing your business over and over. The restaurant chain Boloco has an excellent customer loyalty program where it rewards customers for every $50 spent. Customers can easily keep track of the reward status because the measure is in dollars rather than points.
Note that the size of the reward doesn't really matter, since it's being given out for free.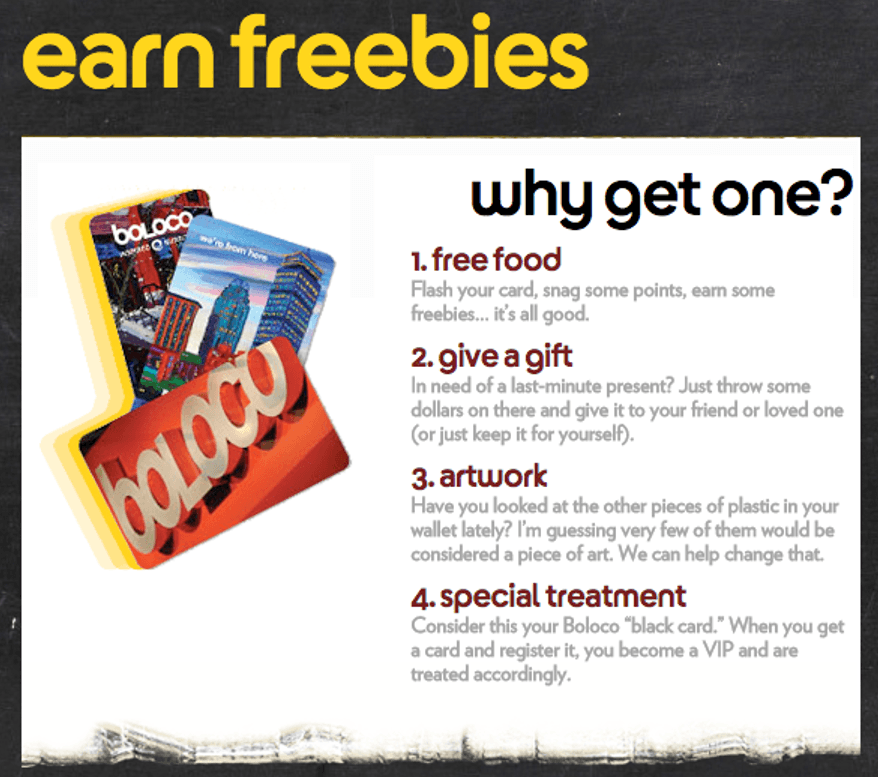 14. Design programs for frequent buyers
Having special membership programs available for recurrent customers can work wonders in improving LTV, and the best example for this is Amazon Prime. Here, customers can expect free delivery within two days and unlimited product access for a yearly fee of $99. While the upfront cost might seem a bit steep, frequent buyers ultimately save more than this on shipping costs throughout the year.
15. Get customers to register
Encourage customers to register for your website. Of course, this will be more successful if you skip over asking for tedious details and make registration a breeze. When customers register, you'll be able to track their behavior and spending habits more closely.
In exchange, making purchases and filling in payment data will become easier for them, too.
16. Show your appreciation
Taking the time to appreciate each sale will pay off on customer lifetime value. Send your customers a quick thank you note with every purchase, and if they're a first-time buyer, send a nice welcome email and link to your website's registration platform. Following up is a small way you can etch the memory of your brand in customers' minds long-term.
17. Provide exclusive offers
Providing certain special deals only to social media followers of email subscribers is a great way to make them feel special. Exclusive offers can act as inducers for persuading customers to buy from you again and again. Discounts, coupons, freebies, and eBook access are all viable options.
Take, for example, how Gilt Groupe woos their Facebook followers: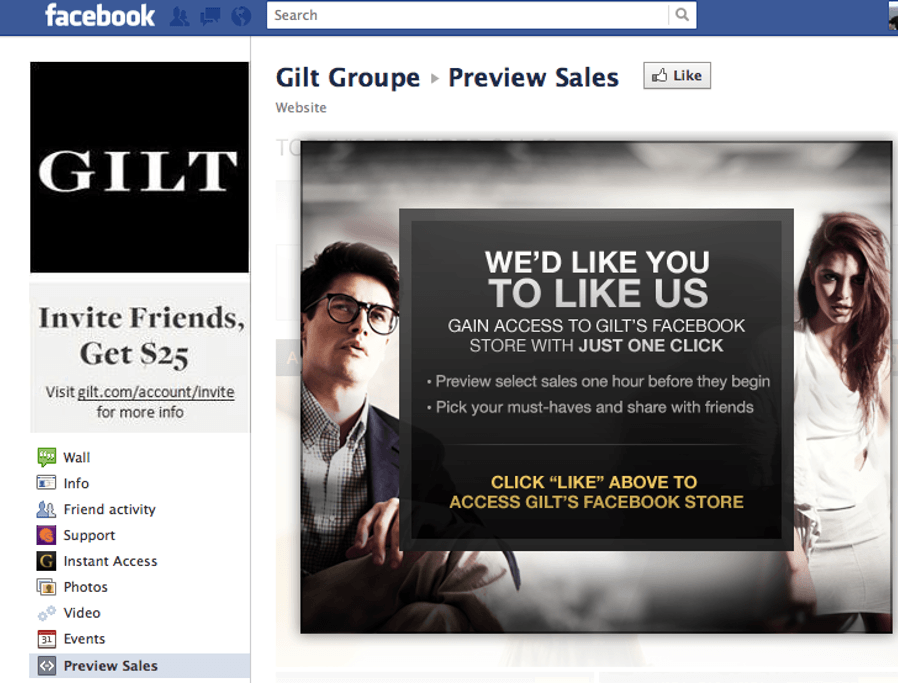 18. Create coalition programs
Coalition programs are unique partnerships where companies group together to benefit their customers. This tactic can be useful in giving customers something they like apart from what you sell. The Plenti Program by American Express is a great example.
Customers signed up for Plenti can reap deals from companies ranging from Macy's to Rent-A-Car.
19. Motivate purchases with urgency
Building a sense of urgency can be effective in motivating customers' buying behavior. Deals lasting no more than 24 hours can be real winners, especially if you notify existing customers about them through email or on social media. You're sure to get at least a fraction of your customer base to make a purchase.
20. Encourage long-term subscriptions
No, I'm not suggesting you tell customers to pay more for existing products – this is where membership programs come in. If customers have been with you for a couple or months and are paying monthly dues, ask them to go for annual subscriptions that work out cheaper. In doing so, you'll get them to agree to stick around for a longer term.
The takeaway
Not all of the strategies mentioned above are suitable for every business out there, and when it comes down to it, you're the best judge of what suits your company.
That being said, there's no denying the importance of targeting existing customers to boost LTV. It's far cheaper to remarket to current buyers than scout new ones, and building customer relationships over the long term is ultimately a better business strategy. Have any questions or questions pertaining to customer lifetime value?
Let me know in the comments!
Shane Barker

is a digital marketing consultant, named the #1 social media consultant in the nation by PROskore Power Rankings. He has expertise in business development, online marketing and is an SEO specialist who has consulted with Fortune 500 companies, government agencies, and a number of A-list celebrities.

WebFX is a full-service marketing agency with 1000+ client reviews and a 4.9-star rating on Clutch! Find out how our expert team and revenue-accelerating tech can drive results for you! Learn more
Try our free Marketing Calculator
Craft a tailored online marketing strategy! Utilize our free Internet marketing calculator for a custom plan based on your location, reach, timeframe, and budget.
Plan Your Marketing Budget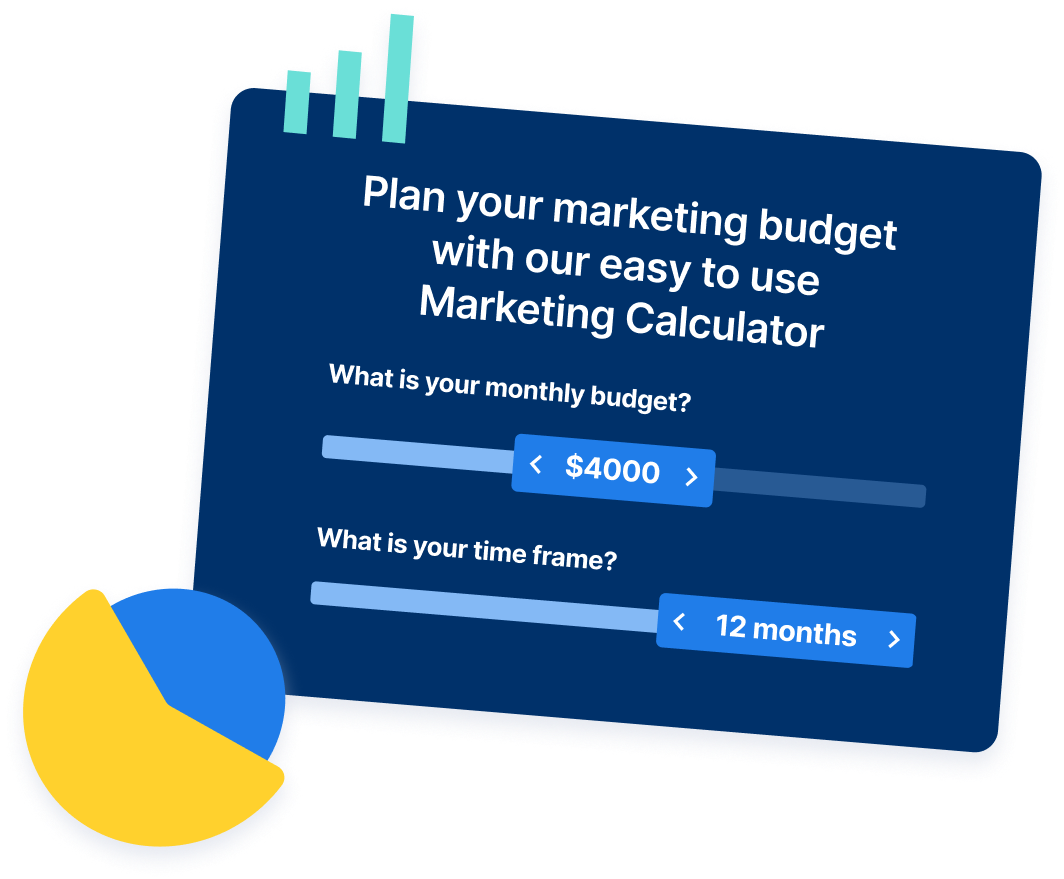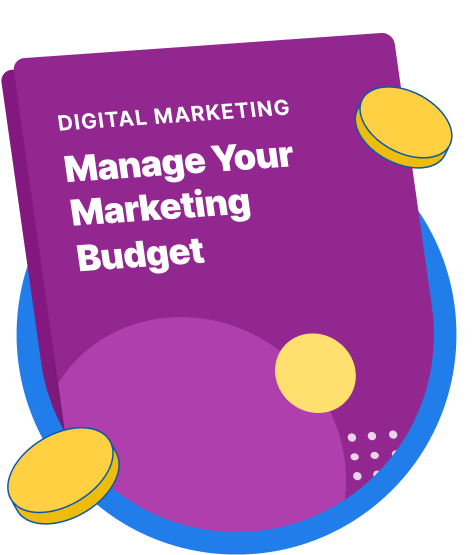 Maximize Your Marketing ROI
Claim your free eBook packed with proven strategies to boost your marketing efforts.
Get the Guide
Try our free Marketing Calculator
Craft a tailored online marketing strategy! Utilize our free Internet marketing calculator for a custom plan based on your location, reach, timeframe, and budget.
Plan Your Marketing Budget