7 Customer Acquisition Strategies for Earning Clients
Every business has one core goal: Acquire new customers.
While it's easy enough to understand why new customers are essential, attracting and converting them is more difficult. This is where customer acquisition methods can help your business. Which user acquisition strategy is right for your company, though?
Keep reading to find out! Learn about the seven best customer acquisition techniques, plus how to improve yours. If you need help building an acquisition marketing strategy, call 888-601-5359 to speak with a strategist or contact us online
Our digital marketing campaigns impact the metrics that improve your bottom line.
See More Results

WebFX has driven the following results for clients:

$3 billion
In client revenue

7.8 million
Leads for our clients

5.2 million
Client phone calls
What is customer acquisition?
Customer acquisition describes the process of attracting new customers or clients to a business. Companies can use a variety of customer acquisition strategies to sustain their growth throughout economic changes, industry trends, and more.
What are customer acquisition strategies?
Though it's a commonly used term within the marketing industry, a customer acquisition strategy goes beyond one single channel or tactic. User acquisition strategies involve establishing relationships with potential customers, addressing their needs, and providing them with valuable information they need to make an informed purchasing decision.
In most cases, one single ad campaign isn't enough to be considered a customer acquisition strategy. Customer acquisition marketing requires generating conversions. One strategy may bring traffic to your site and grow your brand awareness, but if it isn't generating conversions, it's not driving revenue for your business.
When you focus on customer acquisition instead of specific campaigns, it's typically easier to calculate your customer acquisition costs, or CAC.
Instead of guessing how many leads you've generated or struggling to determine your ROI, you can use real data to answer these questions and make calculated decisions moving forward.
7 of the best customer acquisition methods
Your customer acquisition strategy should have several channels that work in tandem to attract and convert potential customers. Utilizing multiple strategies will help increase your opportunity to earn conversions.
The options are nearly limitless for strategy combinations. You can use any number of strategies to create a campaign that works for your business.
Here are seven strategies that are effective for businesses in any industry. If you're ready to start using user acquisition strategies through digital marketing channels, these strategies should all have a place marketing plan:
Strategy 1: Search engine optimization (SEO)
Search engine optimization (SEO) is one of the most important customer acquisition methods. This strategy helps you boost your website's traffic to obtain more leads and conversions for your business.
SEO involves optimizing your site to rank better in the search results. Considering that 75 percent of people don't go past the first page of results, it's crucial that you optimize your page to get to the first page. If you're a dentist in Harrisburg, PA, you'd want your website to show up in the search results for "dentists in Harrisburg, PA."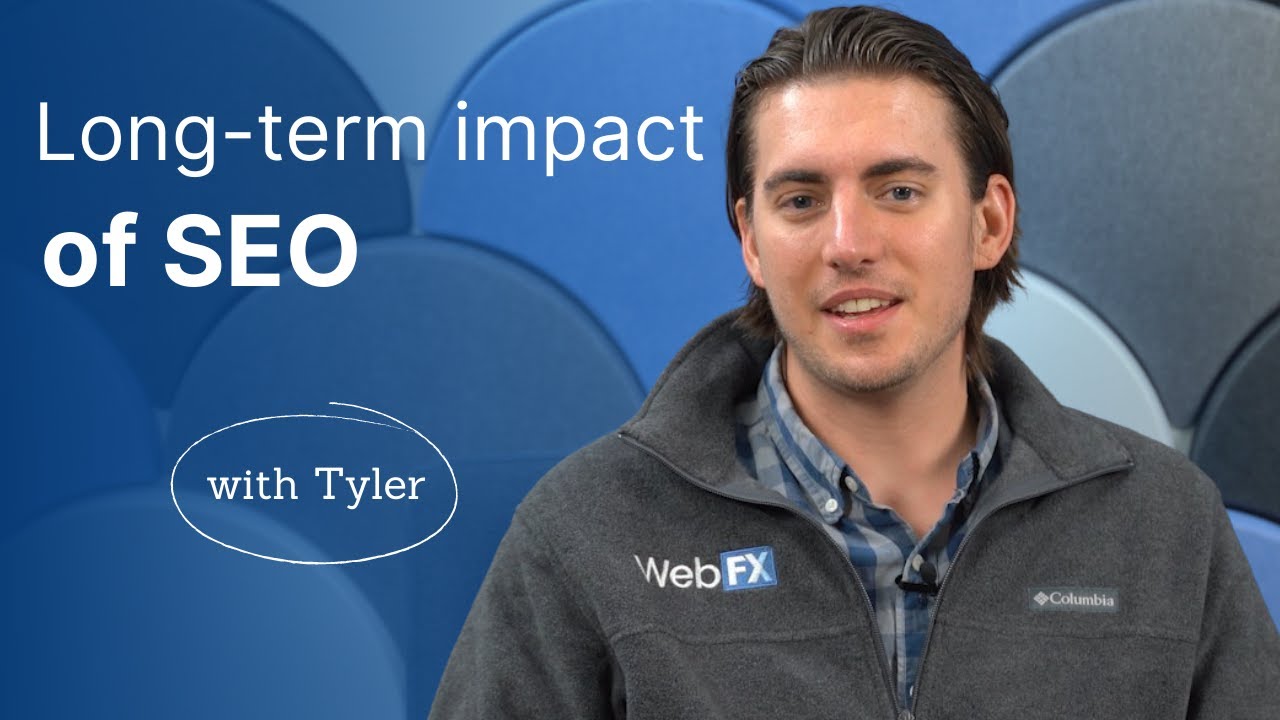 This strategy goes beyond traditional advertising methods, like TV and radio ads. With SEO, you precisely target people interested in your business based on the keywords they use to find you. It helps you target a more precise audience, rather than advertising to a broad audience in hopes that someone finds your ad and needs your products or services.
SEO allows you to make it easier for potential customers to find your business.
SEO is an effective customer acquisition strategy because it allows you to reach people who search for your products or services. If someone searches "dentists in Harrisburg, PA," you know they are looking for your business. Someone actively searching for a dentist in that area will find your business's listing relevant and click on it.
This customer acquisition strategy doesn't require buying outside advertising space. You do the work on your own website and optimize for SEO to help improve your website's performance. You don't need to worry about paying ongoing fees to a third party.
SEO is a long-term strategy for driving valuable results. As long as you continue to optimize elements on your site, you'll continue driving traffic and helping your business earn leads. SEO is one of the best long-term client acquisition strategies to help you grow your business.
The only downside of SEO is that it takes time to show results. You won't see an immediate boost in your customer acquisition rate, but it will steadily begin to show results.
Fortunately, the next channel can help you generate leads as you optimize your site for SEO.
Additional reading: SEO
Strategy 2: Pay-per-click (PPC) advertising
Even if you've never run a pay-per-click (PPC) advertising campaign, you're probably familiar with what these ads look like in the search results. These are paid advertisements that appear at the top of the search results. They're tagged with the word "ad" to indicate paid content.
Here's an example of a Google Ads ad: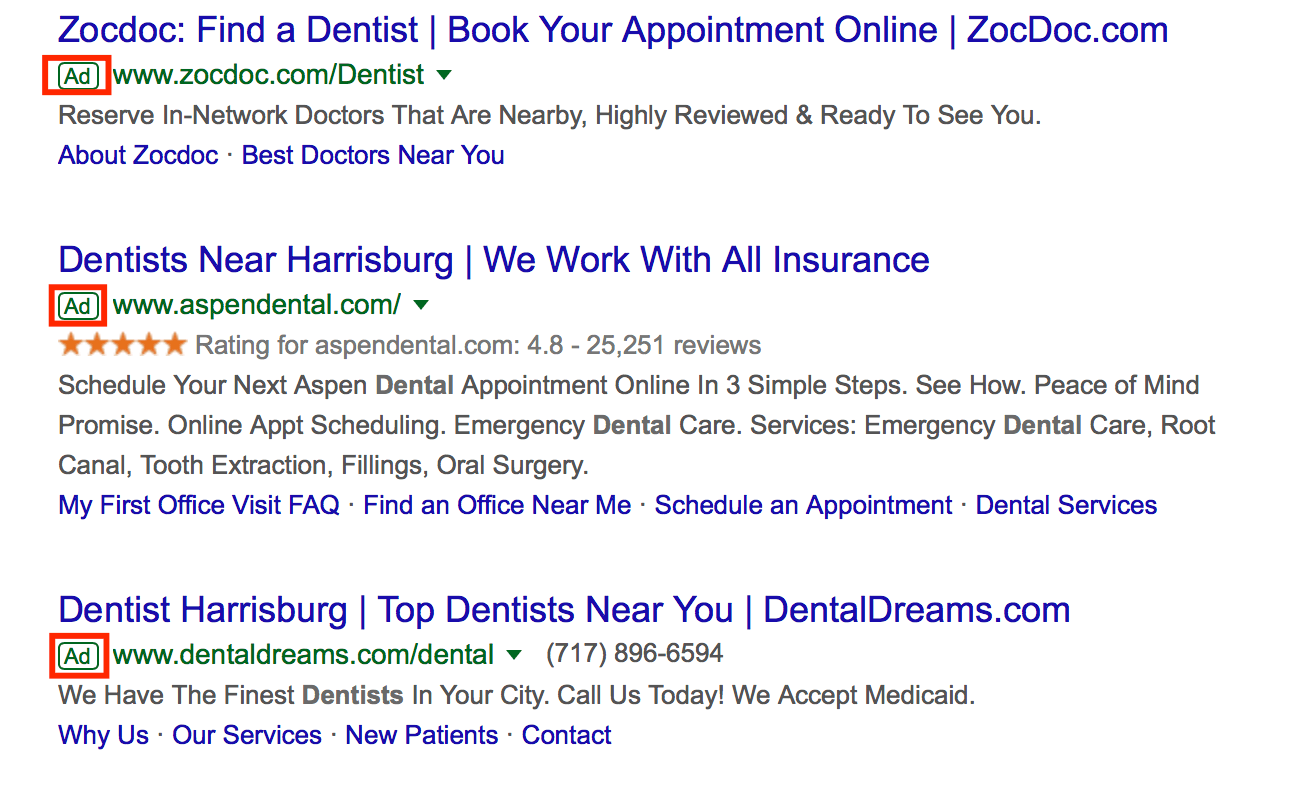 PPC operates similarly to SEO. You run your ads based on specific keywords and phrases users search, so you can reach a relevant audience. As the name implies, you only pay when someone clicks on your ad.
You don't pay for impressions. You will never pay a cent until a visitor clicks on your PPC ad and visits your website. Your business sets the amount you're willing to pay each time someone clicks on your ad, so you have control over your ad spend.
This makes PPC a budget-friendly option for any business. PPC campaigns are popular amongst businesses of all sizes because they give you complete control over your budget and targeting. You reach the right people, at the right time, and get them to buy your products.
Businesses like this customer acquisition strategy because you start attracting traffic and leads as soon as you launch your campaign. This means that you could generate leads within minutes of creating an ad. This makes PPC one of the most efficient and cost-effective acquisition marketing strategies.
Additional reading: PPC
Strategy 3: Content marketing
Content marketing is a powerful customer acquisition strategy that allows you to attract leads looking for valuable information. This strategy helps you provide information to your audience, but ultimately helps your new visitors learn more about your business and convert into customers.
There are numerous forms of content. This includes informational pages, blogs, infographics, videos, and ebooks.
You can cover numerous industry-related topics that provide your potential customers with valuable information they seek.
Let's say you own a clothing store. As summer peeks around the corner, your audience is searching for information about trending summer looks. To help your audience obtain that information, you create a blog post titled "7 Must-Have Looks for Summer."
If someone searching trending summer fashion ideas, they will come across your blog and read your information. From that point, you guide them to checking out your business, and, ultimately, get them to purchase your clothing products.
While the topics covered will vary by industry, content marketing is a great user acquisition strategy for any business.
To use this method for your business, you'll start by identifying industry-related topics of interest to your audience. Once you have your topic, you'll create helpful content surrounding that topic and publish it on your site.
By providing your audience with helpful information, you make a great first impression on your audience. They get the helpful information they needed, and you expose them to your brand. It's a great way to set a positive first impression and allow your audience to learn about your business on their own time.
Content marketing works great with other customer acquisition methods like SEO. It goes hand-in-hand with this method because it involves identifying keywords that your potential customers are searching and creating helpful content surrounding those keywords.
Additional reading: Content Marketing
Strategy 4: Email marketing
Email marketing isn't thought of as one of the acquisition marketing strategies because it requires people to give your permission to send them updates. Essentially, you must first have permission to contact them, which defeats the idea of using email marketing to obtain new customers.
This strategy is, however, a great way to stay in contact with potential customers until they're ready to buy.
Email marketing helps you provide your audience with valuable information. If you're creating content, you can send your subscribers content to get them to engage and get more familiar with your business. It's also a great opportunity to help your audience learn more about your business and products or services.
You can use the content you send in emails to engage potential customers in a helpful way. It's an opportunity for you to provide them with information they need or want to see. When they decide they're ready to buy, you'll have an advantage over your competitors by already being a trustworthy brand your audience recognizes.
This customer acquisition strategy allows you to personalize your messages and content to individual subscribers. If one of your subscribers has an interest in a particular product or service, you can tailor your email content specifically to that product or service. Your subscribers get a more tailored experience, which gets them more interested in your business.
While email marketing isn't fully an acquisition marketing strategy, there are opportunities to earn new conversions through this service. With customer referral programs, you can entice your current subscribers to invite friends, family, and co-workers to check out your business.
Email referral programs offer a benefit to the referrer and referee. For instance, a mechanic may offer discounted rates on services for subscribers who refer people to their shop. In return, the new subscribers obtained get a free oil change for joining.
Referral programs are effective at helping businesses acquire new leads with minimal effort.
Additional reading: Email Marketing
Strategy 5: Social media
Social media platforms like Facebook, Twitter, and Instagram have rapidly grown in popularity. In fact, 77 percent of Americans have a social media profile. Though these platforms started as a great way for users to keep in touch with family and friends, they've since become invaluable marketing tools.
Other platforms, like LinkedIn and Pinterest, have risen from the popularity of these other social media sites. These platforms offer a great opportunity for your business to post content that relates to your target audience interests and engages them to build a relationship.
Many people use social media to connect with businesses and share their experience. Sometimes, customers reach out to companies and brands to share their opinions and voice concerns. As a result, many companies use social media as a customer service tool.
Social media is a free way to engage your audience, but also allows you to run targeted advertising campaigns for your business.
When you run online campaigns, you're likely familiar with selecting your audience based on age, gender, and location. With social media platforms, the options are much more advanced.
On Facebook, for example, you can target leads based on their interests. With Twitter, you can advertise to users based on keywords they've included in their tweets. LinkedIn allows you to target people based on their industry, job title, and skills.
These options make it possible to reach the users who are most likely to be interested in your business. This allows you to get more out of your advertising budget because you reach the right leads.
Social media marketing is a great customer acquisition strategy for your business. You'll help your business obtain new leads and continue to grow.
Additional reading: Social Media
Strategy 6: Custom referrals
Customers know you're going to do all you can to build your brand in a positive light. You'll create informative and helpful content and market your business to them.
As a result, your audience doesn't expect you to always provide an unbiased evaluation of your own products or services. They do, however, expect that from other customers.
Customer referral programs are a great way to encourage your current customers to tell their friends and family about your business. As we stated previously, email marketing is a great place to build a customer referral program.
It may seem like you don't have control over the referral program, but it's a great customer acquisition strategy. You can set your campaign up for success by providing the right tools.
A great way to do this is to offer an incentive. While it's not mandatory, it sweetens the deal for your audience. It encourages more people to take action with your program.
Customer referral programs is a valuable acquisition marketing strategy to help you obtain more leads for your business.
Strategy 7: Free trials and downloads
Most people like getting free stuff. When you offer them free stuff, they're more likely to check out your business and see what you're offering. Free trials and downloads are a great way to obtain leads for your business.
If you provide software or offer an exclusive service, a free trial is a great way to earn new customers. It allows them to test your product without committing. If they enjoy your product, they will decide if the financial investment is worth it.
This strategy works for all types of industries. A perfume company can offer free samples to potential customers. An IT company can offer an informative brochure about technological topics that interest their audience.
At WebFX, for example, we have several downloadable guides on our site that help marketers accomplish specific tasks or goals. We offer guides that cover topics from web design to keyword selection.
Our guides walk readers through the step-by-step process on the guide's topic. In return, the user only needs to provide a few basic pieces of information, like their name and email address.
It's a time-intensive task to create content that is good enough to lure customers into giving you their contact information, but it's well worth the payoff of being able to stay in contact with them and provide them with additional information about your business.
The most difficult part of this strategy is knowing what your customers want. Whether its checklists, guides, trials, exclusive content, or free samples, you must know what's going to entice your audience. Once you define what that is, you'll be able to generate valuable leads through this customer acquisition strategy.
We foster and form long-term partnerships so that your business has long-term results.
Over 90% of WebFX clients continue partnering with us into year 2 of their campaign.
Hear from Our Happy Customers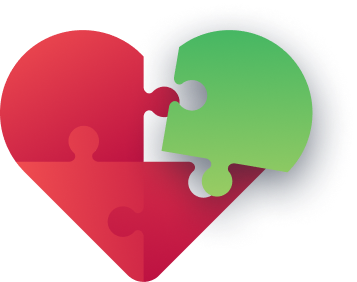 How to improve your customer acquisition marketing strategy
Customer acquisition strategies require work. It will take some time for you to build a strategy that drives the best results for your business. Your business can use all of the above channels (and more) to get new customers and leads, but success with them requires careful planning.
As with any marketing initiative, creating an effective strategy involves trial and error. It may take you some time to figure out what works for your audience. Here are two tips to keep in mind as you try to optimize your customer acquisition strategy.
Tip 1: Focus on the bigger picture
It's easy to get wrapped up in the small details of one specific channel, especially if it's a good customer acquisition strategy for your business. There's nothing wrong with allocating a bigger portion of your budget to a channel that's already driving results, but you can diversify your strategy to achieve more.
When you market your business online to acquire customers, it's easy to integrate different channels and keep in touch with potential customers on a variety of platforms. A strong customer acquisition strategy will focus on integrating all channels.
For example, a piece of content that converts a lot of traffic can be shared on social media and used in a PPC ad to attract users to the page. This is a great way to use these strategies to increase your chances of acquiring customers.
In another example, you can identify a topic that your customers have an interest in, create a guide about it, optimize the download page for that keyword, and use it to build your email subscriber list.
Regardless of the methods you use, it's important that you use them together. Creating a cross-channel strategy is the best way to make the most of each platform. You can use the strengths of each strategy to compensate for the weaknesses in other strategies.
Tip 2: Test & optimize everything
Once you have your acquisition marketing strategy up and running, you must test and improve the elements in your strategy. Nothing is perfect the first time around. If you want to drive the best results, you must constantly test your customer acquisition strategies.
One of the biggest advantages of digital marketing is the ability to track and monitor how your visitors interact with different parts of your site. You can use conversion rate optimization to maximize your results with each.
Let's say you're designing landing pages. When you create these pages, you could create a button to attract attention, also known as a call to action (CTA) button. You can create multiple versions of this CTA button to see how your audience reacts.
A/B testing will help you determine which version produces the best results. It may come down to something as simple as word order or color choice.
You can do this with off-site strategies, too. With PPC campaigns, you should always create at least two variations of each ad. Once you create these two versions, you can monitor them to see which generate more clicks and eliminate the less effective ad.
These are just two examples of the many ways you can improve your user acquisition strategy, but the options for testing and optimizing are virtually limitless. The smallest changes can make the biggest impacts. When you combine all these changes, it can be the difference between a decent marketing strategy and an awesome one.
Time to Level Up Your Sales
Our long list of services helps you grow every aspect of your business with marketing strategies that are proven to increase bottom-line metrics like revenue and conversions.
In the past 5 years, we've managed more than 12.9 MILLION transactions across our client base.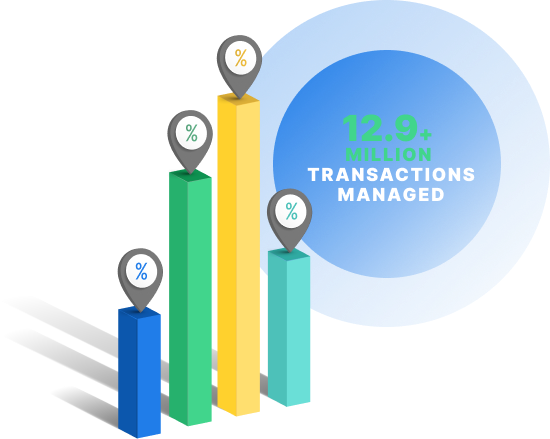 Ready to improve your customer acquisition strategy?
Reaching and converting new customers is essential to any business, and digital marketing strategies like the ones listed above can be exactly what your company needs to succeed. At WebFX, we have over 25 years of experience with customer acquisition methods.
We're a full-service digital marketing company that specializes in customized acquisition marketing campaigns. We have a team of over 500+ experts that will bring their knowledge and expertise to your campaign. We'll help you create a client acquisition strategy that works for your business.
If you're ready to start obtaining valuable customers for your business, contact us online or call us today at 888-601-5359 to speak with a strategist about using these customer acquisition techniques to help your business grow!