It isn't always good to know what everyone is saying about you. However, when it comes to your brand or your products, you probably want to know what's being said, and hear about it right away. But should you comb the web every day with the small chance you'll discover someone mentioning your name?
There are actually a handful of brand monitoring tools that will in fact do this for you. Set up brand monitoring alerts with these tools, and you'll be notified the next time someone starts to talk about your company, products, or any other terms you may want to watch.
Why Use Alerts?
Knowing exactly when someone starts talking about a certain set of terms or keywords can be quite advantageous in many different areas. I'll run over a few real quickly so you get some inspiration before digging into the tools to do so.
Build Links
If you are trying to build more links to your site (which you always should be), having alerts set up will help you track down those blog posts and articles that didn't give you a link.
You can then shoot them an email and ask politely if they would add a link to your brand mention.
Address Concerns
Timely customer service is often expected in today's standards. Why not be alerted of complaints or grumblings online from bloggers and product reviewers so you can jump in on the conversation? You'll be able to address concerns, right any wrongs, and see how you can help the situation whenever possible.
The timely response from your brand will speak highly of your customer service!
Say "Thanks!"
Sometimes just saying thanks or sharing a blog post you enjoyed on Twitter can impact the relationship you have with individuals who are talking about you. If a blogger had something good to say about your brand, why not share the post from your company's account? I won't go into all of them, but the advantages of setting up alerts are countless.
Matthew Woodward has a handful of good ideas on what to use them for if you are looking for some more advanced ideas. But for now, let's dig into seven tools you can use to set them up!
Google Alerts (Free)

This may be the most obvious tool on this list. You can add any Google search to this tool, and it will let you know when new results come around.
Google Alerts tends to have the upper hand when it comes to the power of alerting, as it comes with the gigantic index Google possesses. It also uses the same advanced search operators, so you can dig really deep into the massive amounts of new information that Google finds every day. If you aren't familiar with Google's search operators, I'd recommend glancing over some of them here.
If you're looking to do some link building with your results, check out some of these advanced searches you can set alerts for.
Talk Walker Alerts (Free)
Google has been doing some spring-cleaning to some of the tools it offers. (A moment of silence for Google Reader.) If you're worried Google is going to scrap their alerting features, try Talk Walker Alerts instead! Talk Walker offers a helpful search syntax that is comparable to Google's.
Social Mention (Free)

Social media is where you can really interact with people talking about your brand.
Social Mention allows you to quickly find any mentions on sites like Twitter, Youtube, and reddit. The best part of this tool is that Social Mention allows you to create email alerts (although at the time of this post, it seems as if email alerts have been disabled) and RSS alerts for the searches you create.
IFTTT (Free)

IFTTT ("If This Then That") allows you to create hundreds of different triggers that happen as a result of an action from one of several apps. It isn't specifically an alerting tool…
but you can easily turn it into one. With the RSS and email channels, you can turn any RSS feed into your very own alerting tool. Alternatively, you could also have RSS feed items appended to a spreadsheet or even notify you on your phone when new items appear.
Buzzsumo (Freemium)

Buzzsumo has to be one of my overall favorite tools.
I've talked about its reporting features in my earlier review, but let me show you some really helpful types of alerts. The one I like to use is the link alert. Buzzsumo will send you an email whenever a new link appears on the web that points to your domain or page.
Buzzsumo also offers a few other alert types based on keywords, brand names, authors, and even domains. Needless to say, there are a lot of interesting alerts you can create with Buzzsumo. Just keep in mind that with a free account, you only get two alerts.
Mention.net (Freemium)

Mention allows you to monitor several different areas of the web in real time and reply to them directly in the tool's interface. The tool is directed more towards PR and customer service teams that need to respond to buzz on the web in a timely manner.
Plans run around $30 a month to start, but they do offer a free plan with 1 user, 1 alert, and 250 mentions a month.
Moz Fresh Web Explorer (Paid)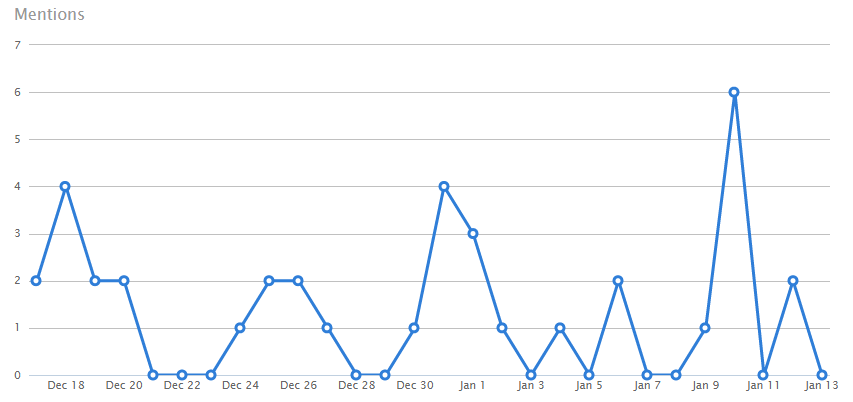 We highly recommend Moz Pro tools, and one we like to regularly use is the Fresh Web Explorer. The premise of this tool is to let you know when there is an unlinked mention of your brand or name. It will email you where to find the unlinked mention, along with a helpful metric that measures the authority of the site. Whether you use one of these brand tools online or every single one of them, you'll certainly have the upper hand on the overwhelming flow of content that comes in from the web.
Also, free brand monitoring tools are great to try out if you arent already monitoring brand mentions. Stay on track, set it and forget it, and know exactly when to reach out! Do you use any of these mention alert tools?
I'd love to hear how you use them or how they have helped you in the past! Feel free to leave a comment below sharing your experiences.
WebFX is a full-service marketing agency with 1000+ client reviews and a 4.9-star rating on Clutch! Find out how our expert team and revenue-accelerating tech can drive results for you! Learn more
Try our free Marketing Calculator
Craft a tailored online marketing strategy! Utilize our free Internet marketing calculator for a custom plan based on your location, reach, timeframe, and budget.
Plan Your Marketing Budget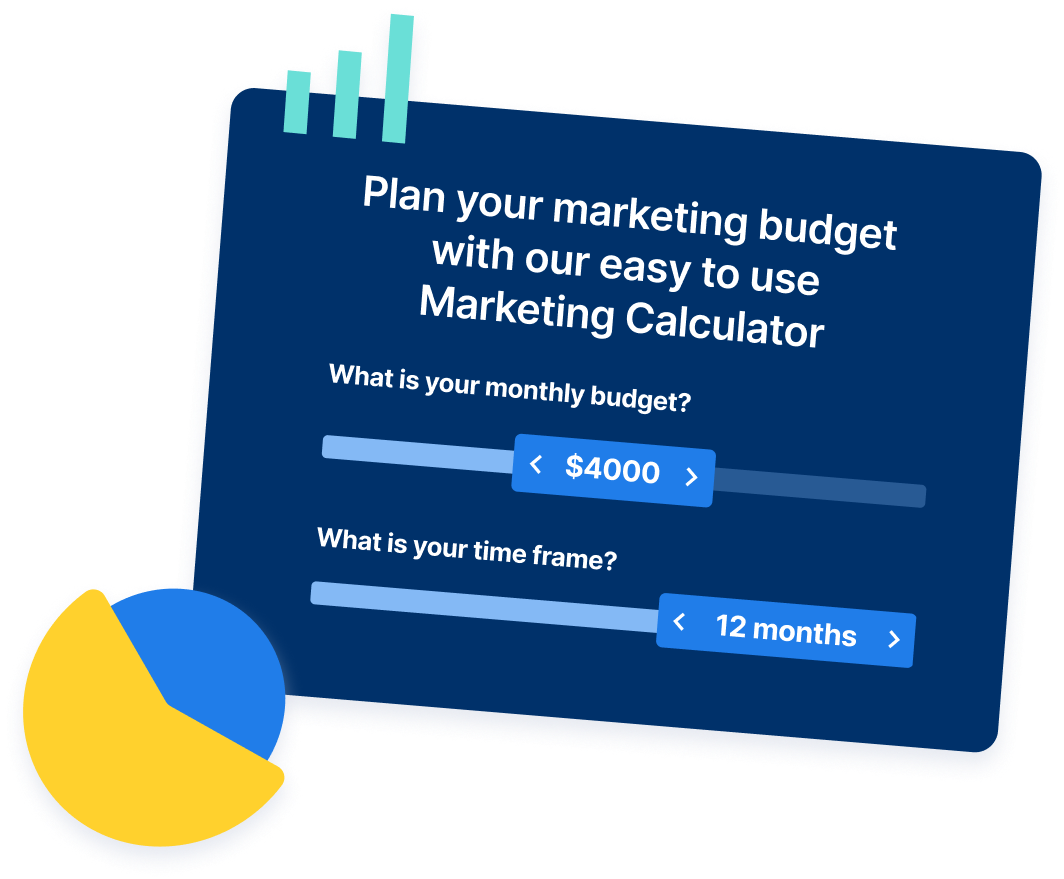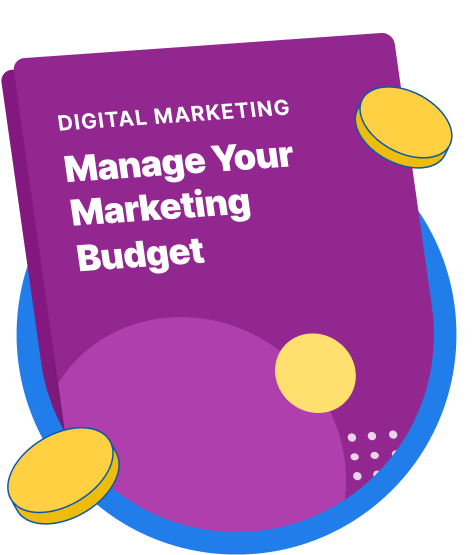 Maximize Your Marketing ROI
Claim your free eBook packed with proven strategies to boost your marketing efforts.
Get the Guide
Try our free Marketing Calculator
Craft a tailored online marketing strategy! Utilize our free Internet marketing calculator for a custom plan based on your location, reach, timeframe, and budget.
Plan Your Marketing Budget