Cultivating the perfect brand voice for your company is necessary to ensure you stick in customers' minds. It's what your target audience remembers most about your brand and the reason why people choose — or don't choose — to buy from you.
If you've never heard of brand voice or want to learn more about it, brand voice examples from well-known companies can help.
Let's take a closer look at what brand voice is and seven examples of brand voice from popular brands. And don't forget to subscribe to Revenue Weekly to get more marketing insights in your inbox!
Don't miss our Marketing Manager Insider emails!
Join 200,000 smart marketers and get the month's hottest marketing news and insights delivered straight to your inbox!
Enter your email below:
Inline Subscription Form – CTA 72
"*" indicates required fields
(Don't worry, we'll never share your information!)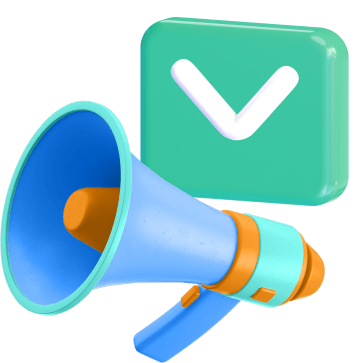 What is brand voice?
Put simply, a company's brand voice makes up its personality. Like your own personality, brand voice remains consistent no matter the situation. Therefore, a brand's voice plays a significant role in how customers perceive it.
When your customers read your marketing emails, interact with your customer service representatives, and browse your social media posts, they get an impression of your brand's voice.
Many fine details, such as wording, phrasing, and stylistic choices, contribute to brand voice. Even the slightest variation in your brand's voice can leave a different impression on customers. Because around 77% of consumers make purchases based on the brand, not the product's name, it's essential to master the personality your brand takes on.
7 inspiring brand voice examples
To help you get more familiar with the idea of brand voice, check out these inspiring brand voice examples:
1. Adidas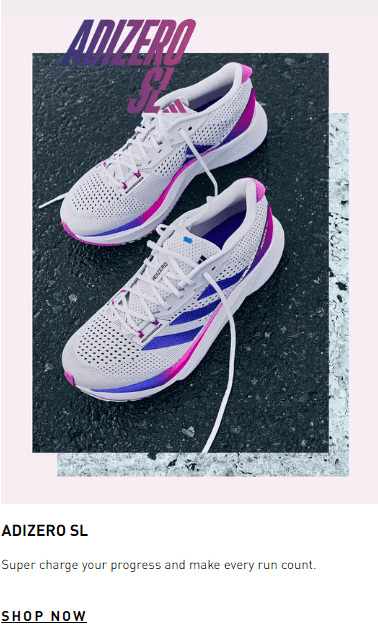 First on our list of examples of brand voice is Adidas.
As one of the most popular apparel brands in the world, Adidas knows how to attract and retain customers. The Adidas brand voice is centered around inspiring customers to achieve their dreams. With Adidas as the easygoing, sporty friend by your side, you can do whatever you put your mind — and body — to.
Adidas's motivating and encouraging brand voice gives customers the sense that, with the brand's clothing and shoes, they have what they need to get closer to their goals. Whether you're preparing for a marathon or only just started running, Adidas is ready to help you achieve the impossible.
2. Budweiser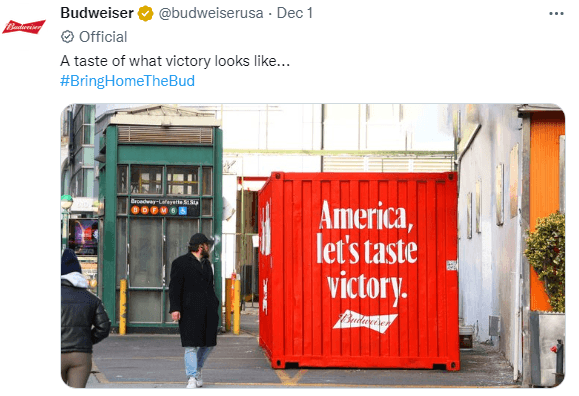 Budweiser is second on our list of the best examples of brand voice.
When you spot a bottle of Budweiser at a barbecue or a six-pack in the grocery store, your first thoughts likely have something to do with the following — authentic, no-fuss, American.
Budweiser fully embraces its place in American history by adopting a related brand voice. This beer isn't complicated and doesn't pretend to be anything it's not, making it the ideal beverage for anyone and everyone.
3. Spotify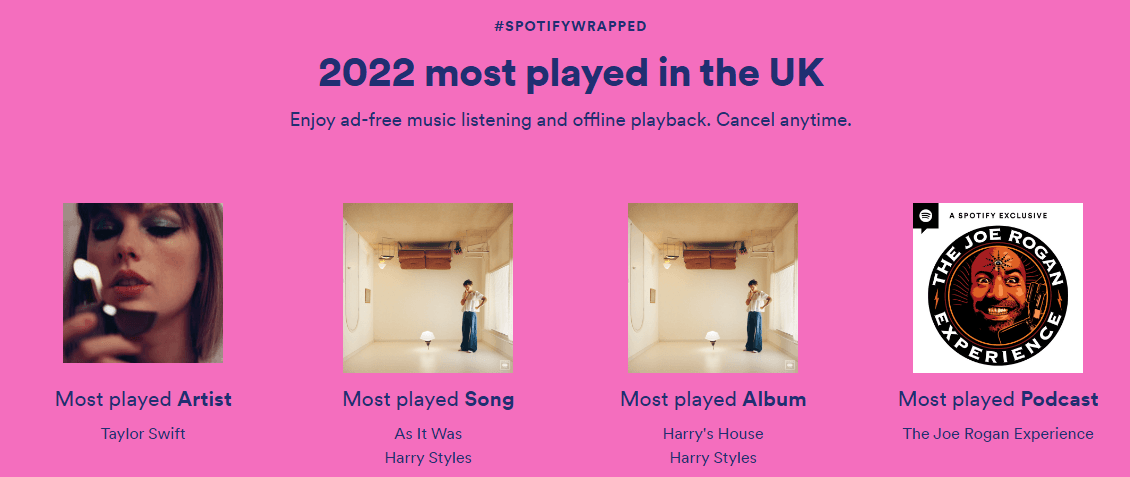 Spotify's large demographic of young adults means the brand must take a trendy, relatable approach to its brand voice. This brand doesn't take itself too seriously. Instead, Spotify comes off as your hilarious friend who's up-to-date on all things pop culture.
Compared to other music streaming platforms like Apple Music, Soundcloud, or even Pandora, it'd be easy to pick Spotify out of a blind lineup — the brand's voice is that distinct.
This is exactly what keeps current listeners coming back and encourages new ones to sign up. Between the brand's popular yearly rewinds and trendy curated playlists, users know exactly what to expect and look forward to when they open the app.
4. Patagonia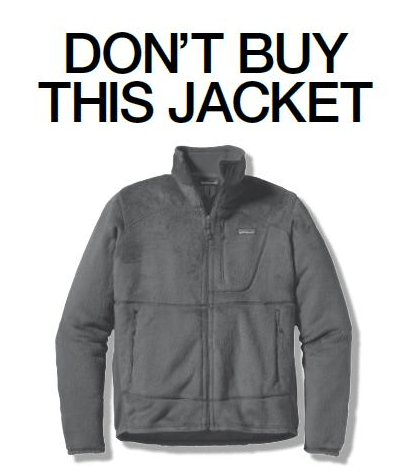 Next on our list of brand tone of voice examples is Patagonia.
Known for its highly durable and sustainable outdoor apparel, Patagonia makes its goals as a brand clear in its brand voice. Every communication points back to its efforts to increase eco-friendly measures to limit the impacts of climate change.
Unlike some brands that only make it seem like they care about the planet to attract customers, Patagonia has a proven track record in environmentalism, which is echoed throughout its brand voice.
In fact, plenty of the brand's marketing supports the idea of reusing and repurposing apparel instead of buying new products. Patagonia's most famous campaign is the "Don't Buy This Jacket" advertisement, which told customers not to buy the brand's most popular jacket at the time. Instead, it gave them green alternatives — reduce, repair, reuse, or recycle.
5. Nintendo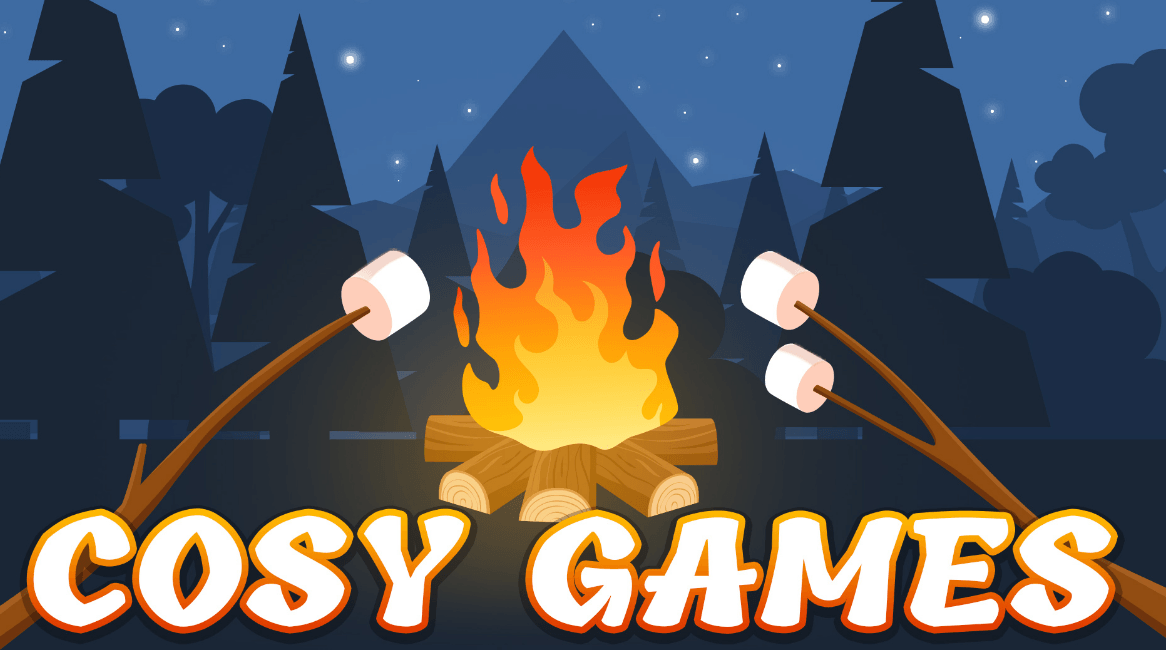 The fifth spot in our list of brand tone of voice examples is Nintendo.
Both casual and professional gamers alike can quickly recognize Nintendo's passionate, family-friendly brand voice.
Creator of iconic video games with characters like Mario, Pikachu, and Link, Nintendo has decades of experience in the industry, so it's no surprise its brand voice is easy to recognize, although it's become more modern over the years. The company's brand voice stems from its video games' personas — exciting, accessible, and nostalgic.
6. Rare Beauty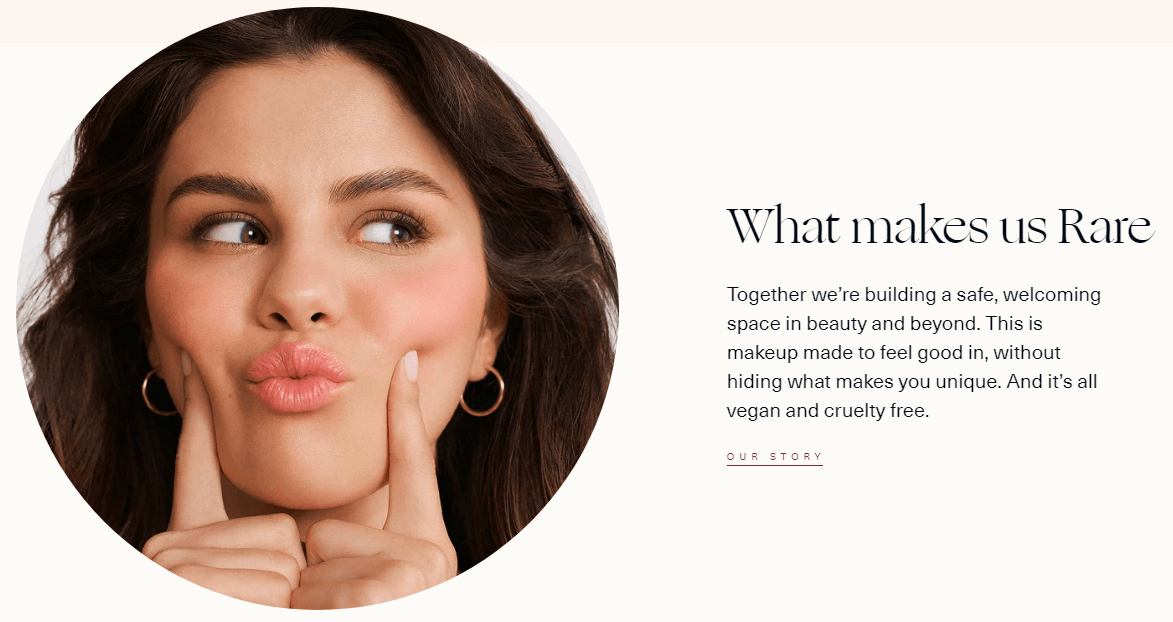 Still looking for tone of voice brand examples? We've got you covered.
Selena Gomez's cosmetics brand Rare Beauty approaches the makeup industry from a unique perspective, striving to create a more inclusive and welcoming space for people who wear makeup.
Rather than suggesting users should cover up imperfections, Rare Beauty wants its customers to enhance their unique features with its makeup line.
The brand also values philanthropy, making issues like mental health awareness a central part of its identity.
7. Corkcicle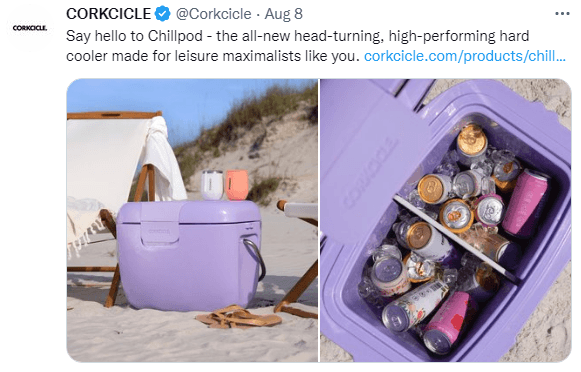 Last on our list of tone of voice brand examples is Corkcicle.
Corkcicle is a sleek and laidback drinkware brand that's been featured across social media and in popular publications like Wired, Goop, and Popsugar.
The brand places catchy one-liners throughout its website, like "elevate every experience" and "fill it with kombucha," and uses concise yet memorable copy to describe its products. Corkcicle even markets its brand collaborations with Marvel and Disney!
Key brand voice takeaways
Exploring the above brand voice examples can leave you with a few takeaways.
Brand voice is unique: Though every one of the above companies is in a competitive industry, you can still quickly identify them by their brand voices. Establishing a personality that's authentic to your brand gives your company a better chance of standing out amongst the competition.
Brand voice can change: While your brand voice should remain consistent, you can update your brand's personality over time. Consider making a few changes every five years or so to bring your brand voice up to speed. Doing so can help keep loyal customers interested and encourage business from new ones.
Brand voice can stem from many sources: If you're unsure how to create your brand voice, look internally at your brand. What's your mission? What kind of products or services do you offer? Which demographic does your brand serve? These questions will get you thinking about the best brand voice for your business.
93% of WebFX customers are extremely satisfied with their digital marketing results.
"Working with WebFX, everything is very organized and strategic. We're only a year into our partnership, and our expectations have definitely been met."
View More Client Testimonials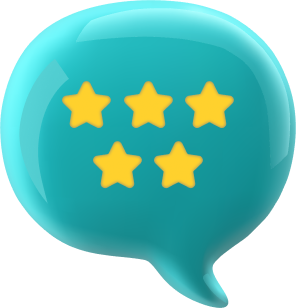 Inspired by these brand voice examples?
Need help crafting the perfect brand voice for your company? The marketing experts at WebFX can help you define your brand voice to help your company stand apart from the rest. Our brand voice copy services help you shape your web copy into content that reflects your brand voice, tone, and values.
Contact us online for a free proposal or call 888-601-5359!
How is your website's SEO?
Use our free tool to get your score calculated in under 60 seconds.
Get posts by email
Join 200,000 marketing managers and subscribe to Revenue Weekly!
"*" indicates required fields
WebFX Careers
Join our mission to provide industry-leading digital marketing services to businesses around the globe - all while building your personal knowledge and growing as an individual.