8 minute read

Trevin serves as the VP of Marketing at WebFX. He has worked on over 450 marketing campaigns and has been building websites for over 25 years. His work has been featured by Search Engine Land, USA Today, Fast Company and Inc.
When businesses are designing their websites and planning their online marketing strategy, product copy is probably one of the very last things they think about. In this day and age, that paragraph of text may be seen as an opportunity to get keywords on a page and nothing more. However, that text can have a huge impact on the way users interact with your website, or make buying decisions.
Competition among ecommerce sites is incredibly fierce. For businesses who make a living by selling products produced by other manufacturers or stores who have a need to stand out in a saturated industry, sometimes just one tiny thing can give you an advantage. That means a great product description could be the deciding factor for potential buyers.
Let's take a look at three ecommerce websites that have awesome copywriting to see what we can learn from their styles and methods.
Woot: Copy With a Sense of Humor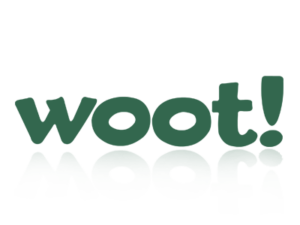 When I first stumbled upon Woot, I remember reading their copy and being absolutely blown away. I had never seen a website inject so much wit and humor into their product descriptions.
What makes Woot's work exceptional is that as a flash-sale website, they craft hilarious write-ups for new items every single day. Let's see how they described a set of 800 thread count sheets, arguably a pretty boring product:
We were just thinking, these are 800TC sheet sets, and they're available at five different sizes: twin, full, queen, king, and California king. But they all have a thread count of 800. Now, okay, we can comprehend 800 threads in a twin sheet, but the same count in a much bigger sheet? Where do they get these threads? They must be some of the mightiest threads in the world if they're long enough to stretch over a full king size mattress.

Tell us that's not impressive. In our book, that's so impressive that you should still consider buying some king and California king-sized sheets even if you don't own a mattress of that size. We admit there's a chance we might be totally misinterpreting what "thread count" actually means and that it could mean like threads per square inch or some crap like that, but say it's not — is there any other way to give these threads the respect they're due than by buying all of the sheet sizes we're selling?

You probably should do that. Honestly, not even for us but for the sake of the threads, you really should do that.
Woot continuously breaks the "keep it short" rule with their copy. But they do it with good reason: they are telling a story on every page, and it's one that you can't help but read.
If you look closely, you can see that they slipped their important keywords into the copy, but still kept it readable while focusing on the running gag. Each page also includes the necessary product information in bullet point form in a separate spot. This is one option for ecommerce stores who are struggling to write copy that is keyword-rich, entertaining, and informative: split it up into different sections to give yourself some "wiggle room." This also allows people who are scanning pages for crucial information like size to avoid the block of copy if they want.
Takeaways: Don't be afraid to use humor to sell your products. If you're having trouble writing interesting copy that includes crucial information, split it up into another section with bullet points.
ModCloth: Going Beyond the Typical
ModCloth is a women's clothing store that offers "retro, indie, and vintage-inspired clothing styles that are distinctively darling and uniquely 'you.'" I stumbled upon them a few years ago when I was looking for a dress for a wedding, and I remain absolutely in love with their store. ModCloth consistently sets themselves apart from similar retailers by using the power of the written word to compel clicks.

Each product on the ModCloth store is given a unique name, and it usually includes a pun if they can help it. Some examples include the heart-covered "As Swoon As Possible" dress and a bright green lightweight coat called "If It Ain't Got That Spring." But beyond the creative, catchy names, there's always a compelling and downright cheerful product description. Let's use the Champs-Elysees You Do Too Dress as an example:
On a park bench with the perfect view of your favorite Parisian structure, you're feeling extra romantic in this clear-blue shirtdress.

Printed with striped dots, neatly pocketed, and crafted by a woman who shares both your affinity for fashion and responsibility to the world, this fair trade garment by British brand Bibico represents awareness and support of vulnerable communities, and can be found in the US exclusively at ModCloth! With a charm necklace between this buttoned dress' small lapels, the sleeves of a navy sweater knotted at cuffed and buttoned cap sleeves, and a simple brown belt over its fitted-back waist, you hope that one of the stunning strangers who passes by will be struck by the same emotions as you are!
Adorable. Not only have I learned a few things about the dress (it has pockets, it's fair trade, exclusive to ModCloth), I'm also thinking about how it would look if I wore it with a navy sweater and a brown belt.
Or what if I paired it with the cream cardigan in my closet? ModCloth goes beyond telling you what a dress looks like to suggesting how you could wear it, and how it might even fit into your lifestyle. This is way more motivating than "it's pretty!" isn't it?
Takeaways: Go above and beyond simple descriptions if it makes sense. Suggest how your products might fit into a consumer's lifestyle. Creativity can inspire clicks, so don't be afraid to experiment with names and descriptions.
CB2: Short and Sweet

This is the point at which a few of you might be saying "but I don't have a copywriter!
How am I supposed to create these long, humorous, lovely product descriptions?" Well, length isn't everything. It's entirely possible to hit the nail on the head in a much shorter space. Modern furniture retailer CB2 is the master at short and sweet, and their model may be just right for stores that lack a dedicated copywriting team.
Here's their description for an aqua console table:
industrial revolutions. Nifty metal office worker or dining companion rolls into place on 4 commercial wheels and 1 bright aqua powdercoat. 2 wheels lock.
Bullet points with crucial information like size and the country of origin follow. CB2 has a very defined style that relies on brevity, so while some may read this description and scream "sentence fragments!" …
well, those who follow them probably appreciate the lack of long, flowery paragraphs. After all, if you're buying a table, you probably care more about the size, color, and materials than how you'll look sitting behind it. One caveat here: CB2 is a nationally recognized brand, and has a fairly large following of shoppers who seek them out by name.
Their copy isn't exactly keyword-rich, and that's probably because they get so many links and return customers that optimized copy isn't necessary. So if you're a small business planning to go the minimalist route, be very careful that you don't cut out too much. Alternately, you could place a longer, keyword-rich description, or even bullet points, further down the page and keep your short writeup closer to the top for shoppers.
Takeaways: Length isn't everything. If you lack the copywriting manpower to produce longer paragraphs, rely on short write-ups that will get the point across in a clever or interesting way. If you're worried about SEO, try to get the keywords in elsewhere.
Copy is Important
Although retailers may be inclined to overlook their product copy, or consider it only as important as the keywords within, these retailers have found great success by defining their own style and utilizing it consistently.
Woot just wouldn't be Woot without their sense of humor, while CB2 would probably raise a few eyebrows if they started placing huge blocks of copy on their product pages. What you say about your products matters. Good copy can help sell your products, and great copy can set you apart from the competition.
So don't focus only on copy that is keyword-rich. Try to write copy with character. These are just three of the ecommerce websites out there with great copywriting.
27 ecommerce website examples
Trevin serves as the VP of Marketing at WebFX. He has worked on over 450 marketing campaigns and has been building websites for over 25 years. His work has been featured by Search Engine Land, USA Today, Fast Company and Inc.

WebFX provides digital marketing solutions with expert marketers, designers, and developers to increase visibility, conversions, and revenue.

Learn more
Try our free Marketing Calculator
Craft a tailored online marketing strategy! Utilize our free Internet marketing calculator for a custom plan based on your location, reach, timeframe, and budget.
Plan Your Marketing Budget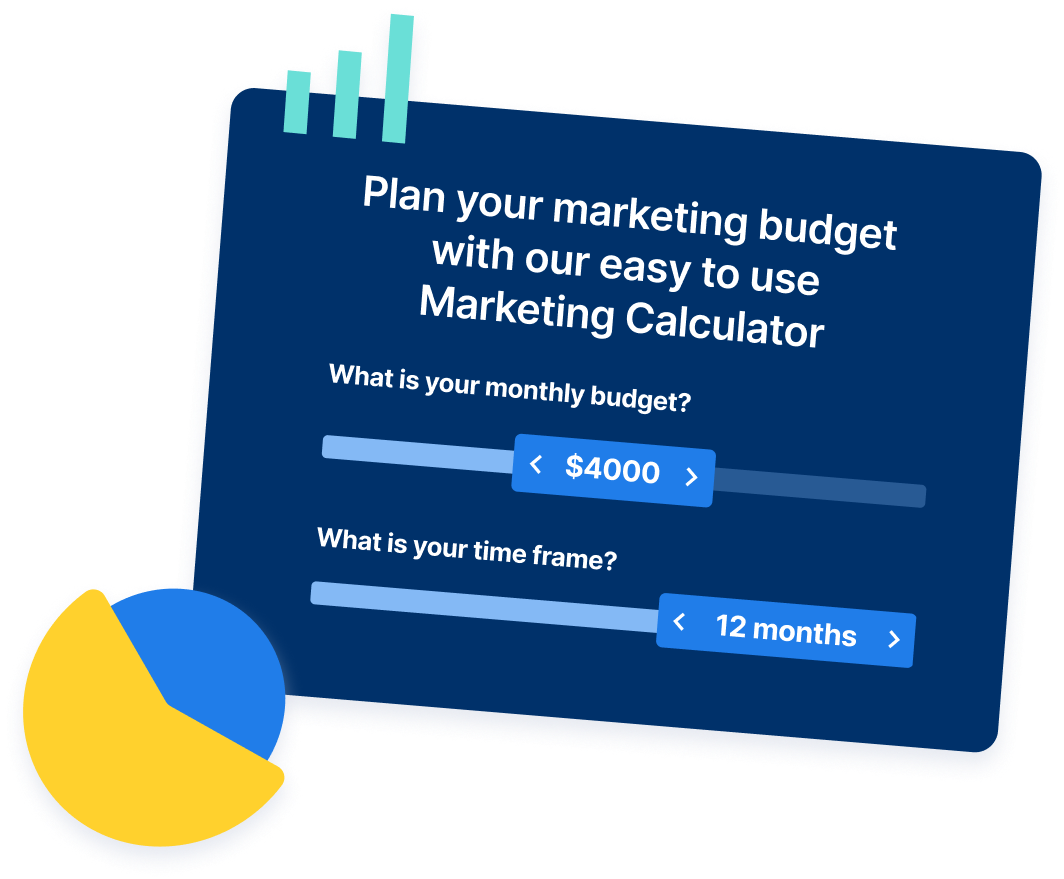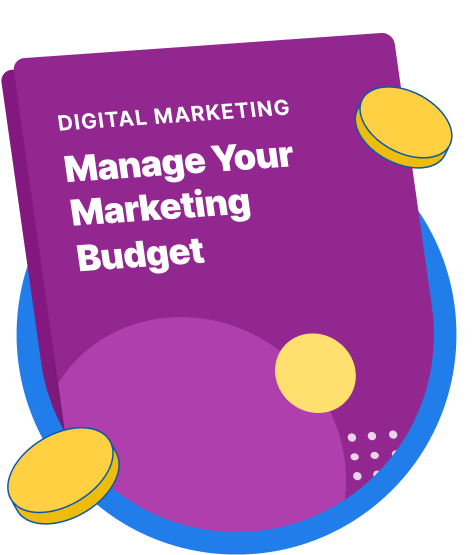 Maximize Your Marketing ROI
Claim your free eBook packed with proven strategies to boost your marketing efforts.
Get the Guide
Try our free Marketing Calculator
Craft a tailored online marketing strategy! Utilize our free Internet marketing calculator for a custom plan based on your location, reach, timeframe, and budget.
Plan Your Marketing Budget