I'm not exactly sure when the terms "search engine" and "Google" became synonymous, but I'd like to point out that there are many other search engines out there that add even more value than Google. I'm not talking about the sites that do the same exact thing as Google, either. Sure, Yahoo and Bing are great search engines, but I can think of several different tools marketers use on a regular basis that can easily fit in this classification. That's why I went hunting for some additional search engines that can greatly assist you and your marketing efforts on a daily basis even more than Google itself! Here are some of my favorite search engines that will help you improve your marketing.
Search Engines for Content Marketing
If you've written content for your website before, you know the challenges of coming up with good content that converts.
Finding keywords or even general topics to write about can be difficult depending on what industry you are in. At WebFX, we've dealt with plenty of challenging industries. Here's just a few of the tools we use to help find great topics that make our clients more money!
Doing some simple keyword research prior to creating any content is always worth your time.
Building content around long-tail searches will often result in better rankings and higher conversions for your site. Keywordtool.io allows you to find those long-tail keywords in a snap.

Search for a vague term related to your website, and keywordtool.io will generate a long list of suggestions that are based on Google's auto-suggest feature.
Only terms that are frequently searched show up in the auto-suggest data, so you are sure to be getting quality keywords back from this tool. A quick search can quickly result in more than 700 different suggestions! Pro-tip: You can find even more suggestions if you add in helper words like "how" or "what" before your keyword.
You could also use the auto-suggest wildcard character "_" in your search phrases to come up with even more highly targeted results!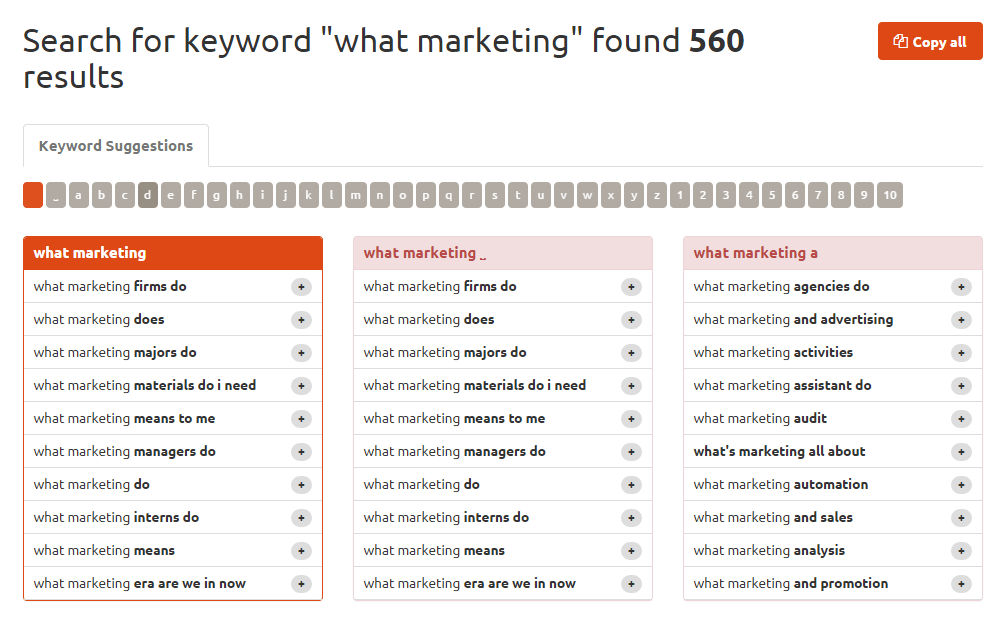 Since you've just found a list of keywords from keywordtool.io, why not throw them into Google's Keyword Planner? Google does give away some juicy data, and the Keyword Planner is one of the main sources for finding just how many times a particular keyword is searched each month.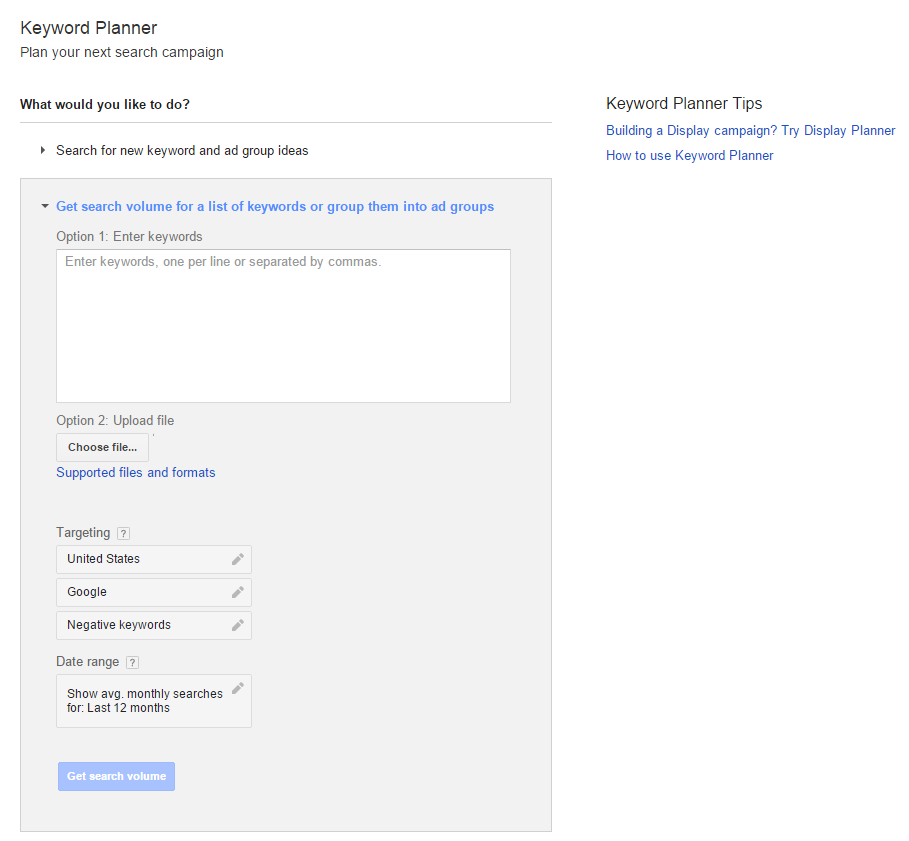 Knowing monthly traffic data is one thing, but that is just the beginning to a wealth of information provided by the tool. There are several ways to actually discover additional keywords within the tool itself. Input a competitors domain name or even a wikipedia article to discover some untapped keywords for your site.
Or just enter a broad topic and let the tool come up with a few more ideas for you!
I can't say enough good things about Buzzsumo. (If you'd like a full tutorial, click that link!) The fact is that they know content marketing and the things we marketers need to make our jobs easier.

Searching for your industry's valuable keywords in this tool will result in some of the best places to get inspiration for what kinds of things should be on your website.
Sometimes being on the cutting edge will put you ahead of the competition. For timely information and up to date news, reddit is your best bet.
It can also be a great place to find hidden tips and ideas from users across the world. Search reddit here and find relevant topics to write about, or even narrow the timeframe down to the day to get the latest info on your industry's news.

Topsy Social Search
Speaking of timely and trending information, Topsy is another must check tool for finding recent and relevant information.
Much like Buzzsumo, this tool uses massive amounts of social data to show recent trending tweets, links, images, and even videos.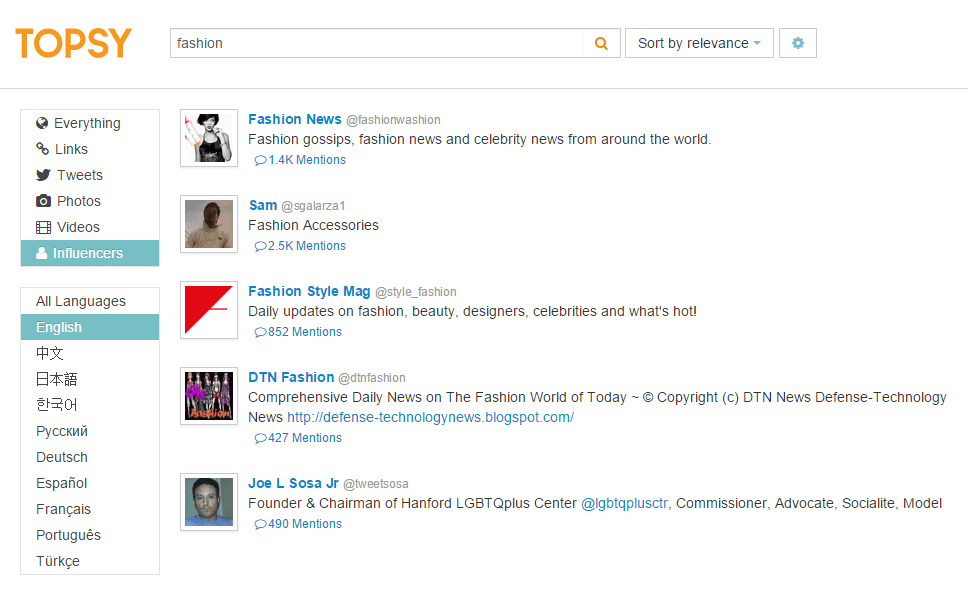 Quickly find industry influencers and take it to the next level. Where this tool stands out is in the advanced searching capabilities.
With an advanced search, you can use the influencers you've just found to find even deeper content that they seem to latch onto and share the most.
Ever need an image for your content but don't want to buy a stock photo? Maybe you need a video or audio clip as well. The Creative Commons tool allows you to look for this type of free use content on many different platforms.
Search royalty-free images on Google, Flickr, and Wikipedia or look for free audio files from SoundCloud and YouTube. Creative Commons doesn't hold all the information within their site. Rather, it is a gateway to easily find usable content within the sites themselves as each search will lead you to a customized search within each individual platform.
For example, searching for "puppy" and selecting images will lead you to the Creative Commons licensed images of puppies on Flickr: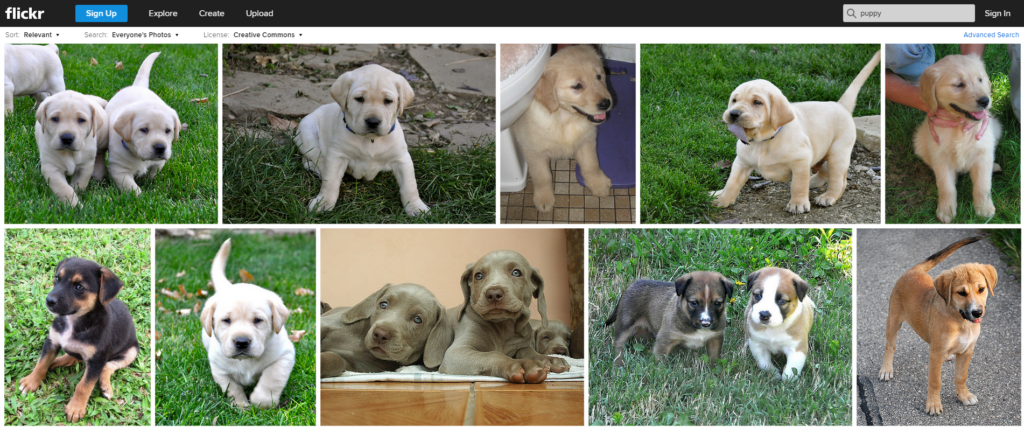 Outreach Search Engines
Finding out who will be interested in your content is a crucial step in your content creating process. A few of the tools already mentioned above will help you out in finding major influencers in your industry to create a relationship with in hopes of connecting with in the future. Tools like BuzzSumo and Topsy are great places to find individuals to connect with and outreach too.
But I found a few more that you can use:
Followerwonk is great for finding all sorts of information that is usually given away in Twitter account profiles. The searching features included in this tool allow you to search user bios which can often reveal popular industry figures, employees, and even email addresses!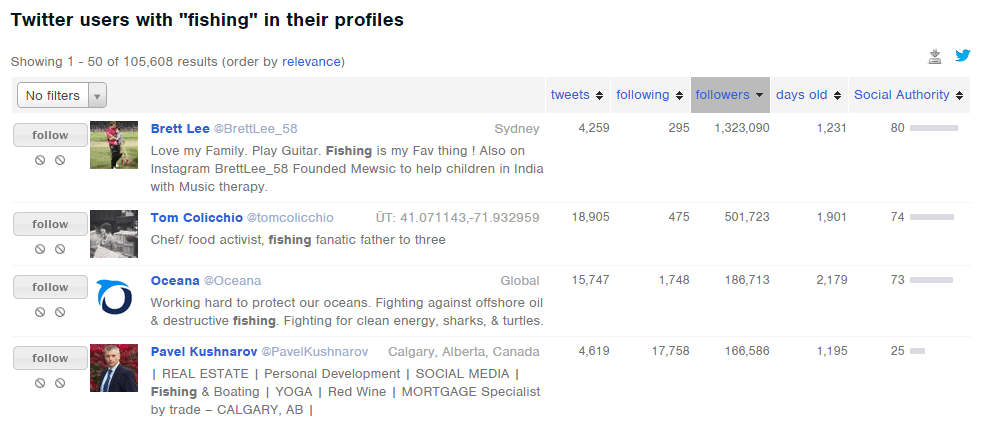 From there you can follow them, or analyze them against other Twitter users.
You can even compare two users to see what they have in common.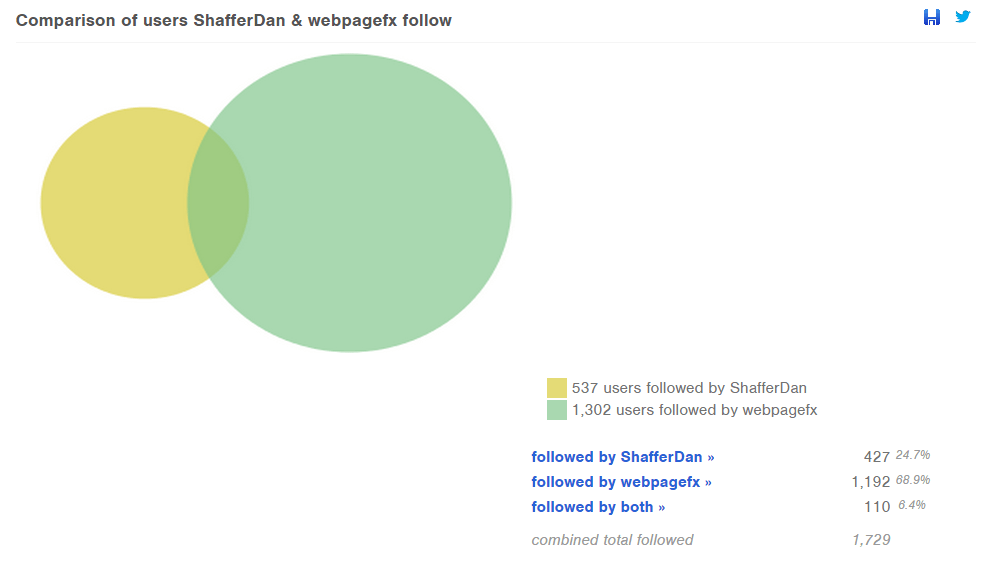 Why not just go straight to the source? By searchingTwitter itself, you can dig into the actual tweets and information given away ever since the individual started tweeting.

If I'm having a rough time finding someone's email address, I'll give an advanced Twitter search a try. Try one of these: "email me" from:@username "contact me" from:@username Oh look! Rand's email address!

Alternatively, you could look for writing or guest post opportunities the same way!
Try using a combination of your industry keyword and an exact phrase to start. "write for us" keyword "guest post" keyword – this one might yield a bunch of actual blog posts, but you'll at least know that site accepts guest posts!
Search Engine Optimization… er, Search Engines
Sounds like an oxymoron, right?
Strangely enough, there are search engines for search engine optimization (or SEO). These engines will help you do everything from spy on your competitors to find out where your pages are ranking in searches. Here are some of my favorite SEO search tools.
NerdyData is different from other search engines because it's designed to search source code.
How might this be useful, you ask? Well, let's say you wrote a blog post about getting more out of a type of website code or technology, and you wanted to pitch it to websites who were specifically running it. NerdyData would allow you to find a list of those sites.
For example, if you wrote a blog post about Disqus (the comment system we use on our blog), NerdyData gives you a list of more than 119,000 websites also running Disqus you could outreach to. And you can filter these results by their popularity as well.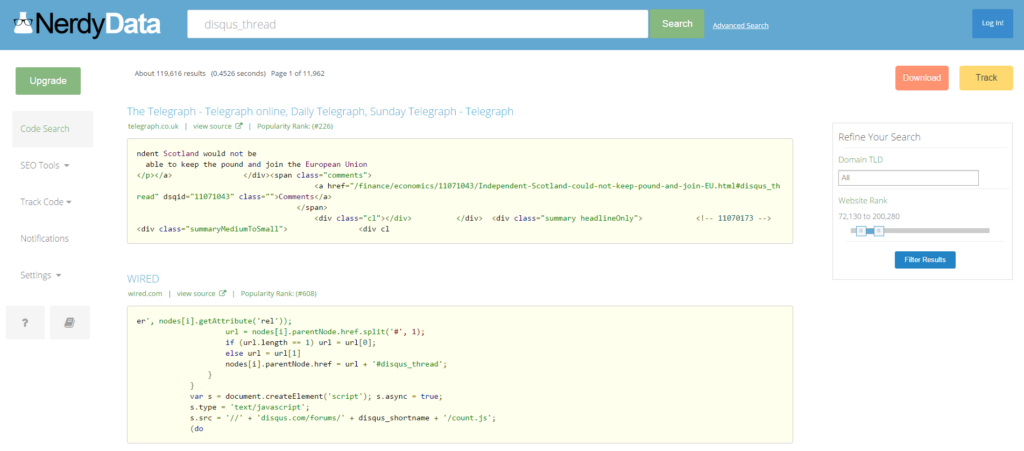 This is just one example.
NerdyData also allows you to search by dozens of other site technologies, as well as things like meta descriptions, headings, page titles, and so on. So if you are specifically looking for websites that have the phrase "cat videos" in their titles, you could find them with this tool!

Open Site Explorer
Open Site Explorer is a tool that will let you search the Moz database for valuable information like domain and page authority, top pages, who is linking to the site, and so on.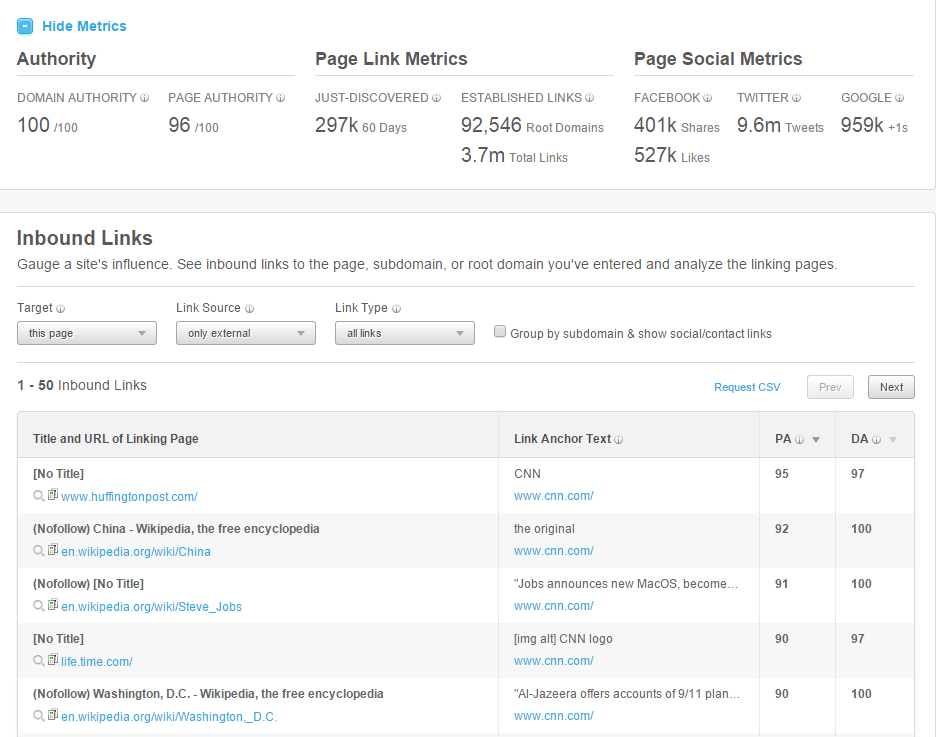 One of the most useful features that OSE has is the new "link opportunities" function. If you add your competitor's URL into OSE, this function will show you highly linked pages on their website that are now returning a 404 (or page not found) error. This means that you could potentially create a similar page, use a tool like Ahrefs (which I'll cover next) to find out who is linking to the broken one, and pitch them for a link to your site instead.

Although OSE has a great deal of functionality for your own website, you can also definitely use it to spy on your competitors and see who is linking to them and why. This can give you a huge competitive advantage!
If you need to find out which websites are linking to a specific site or page — whether it is your own or someone else's — Ahrefs is the tool to use. With Ahrefs, you can enter any URL to find out who is linking to it, how powerful the linking websites are, and when those links occurred.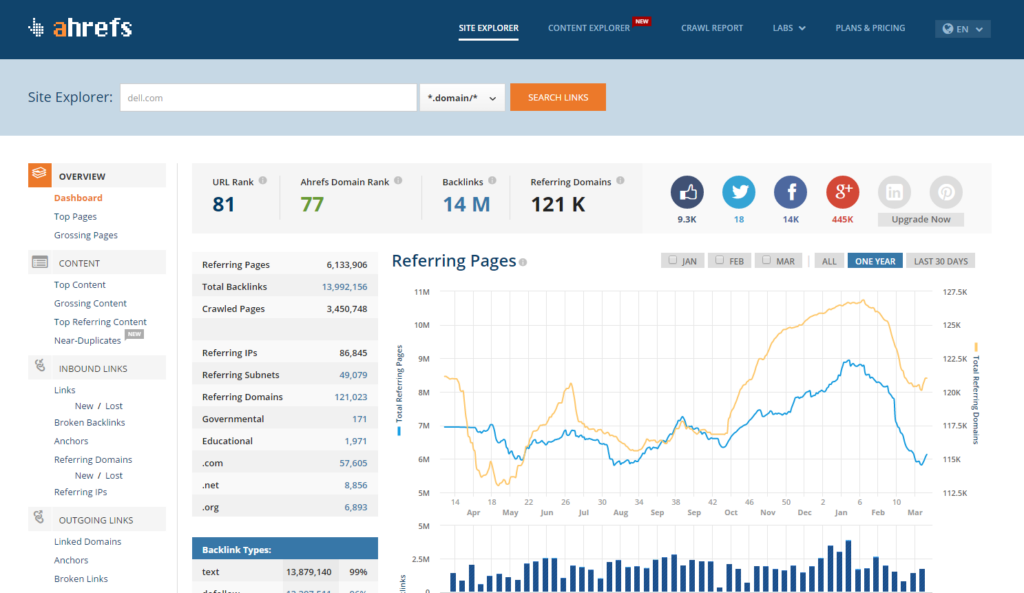 The real power of Ahrefs comes into play when you are trying to get an edge in on your competitors. Using the example above, if your competitors have a broken link and you want to find out who to pitch the replacement content you created to, you can plug the link into Ahrefs and get a full list of linking websites. You can then use Followerwonk or Twitter Search to find the contact information to pitch for the link you want!

Of course, Ahrefs can also be really helpful for digging into your own links. If you have no idea who is linking your own site, just plug your domain name into the tool and see what comes up. The results may surprise you!
You may also find opportunities for future links, for building relationships… or maybe some potentially harmful backlinks that you'd like to go away before they cause a penalty. These are just a few of the search engines I use, as an Internet marketer, that have nothing to do with Google.
There are dozens of others that I could have added (and probably dozens more I haven't even discovered yet), but these are some of the most useful I know of. What is your favorite non-Google search engine? Do you use any of these searches to make your marketing better?
Are you planning to try these tools out for yourself? Let me know what you think in the comments below.
WebFX provides digital marketing solutions with expert marketers, designers, and developers to increase visibility, conversions, and revenue.

Learn more
Try our free Marketing Calculator
Craft a tailored online marketing strategy! Utilize our free Internet marketing calculator for a custom plan based on your location, reach, timeframe, and budget.
Plan Your Marketing Budget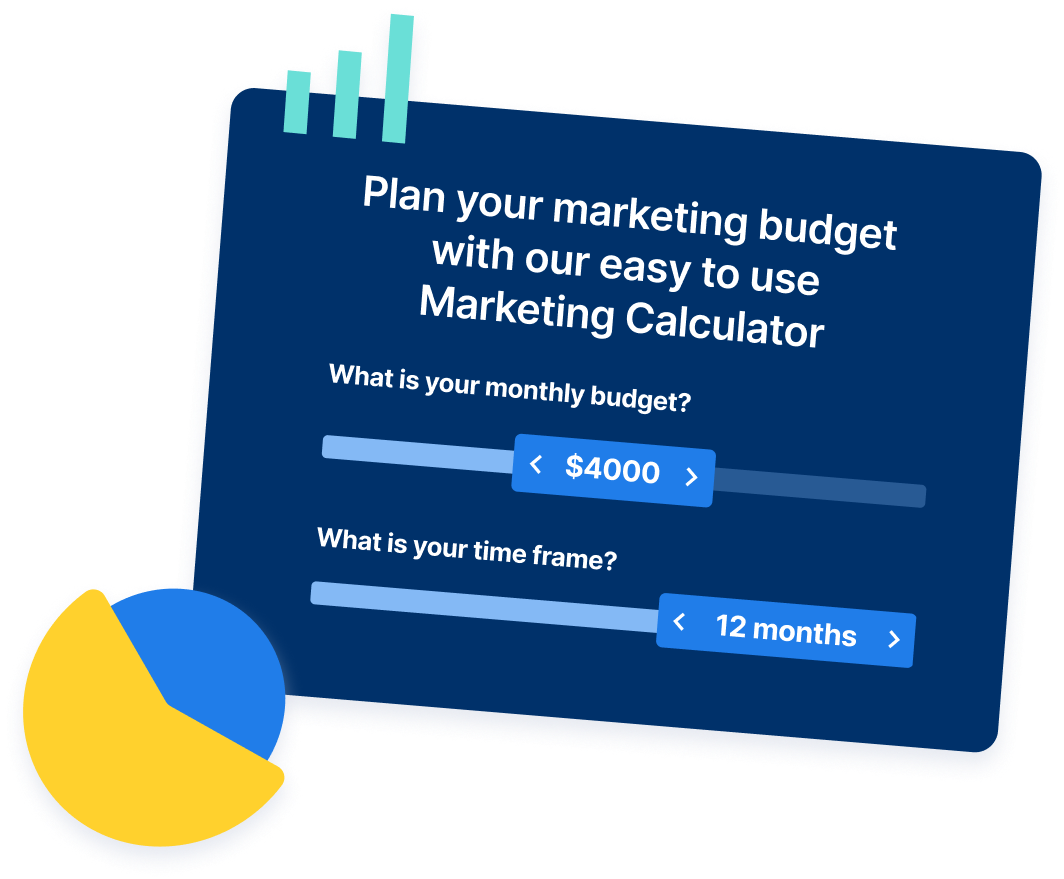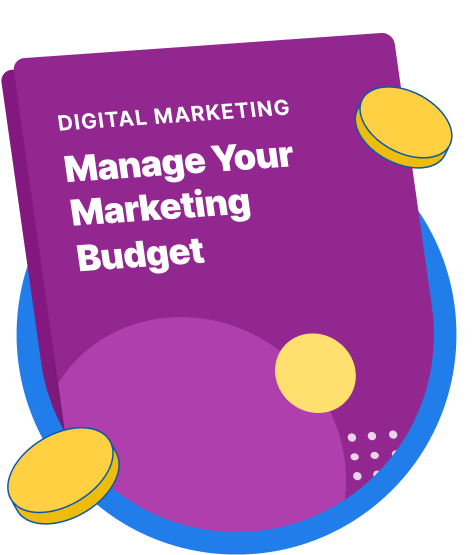 Maximize Your Marketing ROI
Claim your free eBook packed with proven strategies to boost your marketing efforts.
Get the Guide
Try our free Marketing Calculator
Craft a tailored online marketing strategy! Utilize our free Internet marketing calculator for a custom plan based on your location, reach, timeframe, and budget.
Plan Your Marketing Budget