What is lifecycle marketing?

Lifecycle marketing is the process of implementing digital marketing strategies with the goal of generating, converting, and retaining leads and customers.
Customer lifecycle marketing plays an important role in helping you obtain customers the first time and keep them coming back.
In this post, we'll dive into the ins and outs of this effective marketing strategy, including:
So, just keep reading!
Our digital marketing campaigns impact the metrics that improve your bottom line.
See More Results

WebFX has driven the following results for clients:

$3 billion
In client revenue

7.8 million
Leads for our clients

5.2 million
Client phone calls
What is lifecycle marketing?
Lifecycle marketing is the process of implementing marketing campaigns that focus on the cycle of gaining, converting, and retaining leads. The goal is to turn first time customers into repeat customers. When you use this strategy, you want to engage your audience from start to finish.
How does customer lifecycle marketing work?
Your audience should check out your business, stay engaged, and eventually convert.
This requires implementing numerous strategies to keep your audience engaged and interested in your business. You should capture these leads first, nurture them towards conversion as a part of your lead nurturing process, and get them to do just that!
When you use customer lifecycle marketing, you retain customers for the long haul. Instead of focusing on earning individual conversions, you focus on building a relationship with your leads and giving them a reason to return to your business.
If you're going to successfully use lifecycle digital marketing, you need to understand your audience.
Find out what appeals to your audience and what will convince them to convert. It's important that you know your audience well so that you can deliver better content to them.
The three phases of lifecycle marketing
The three phases of lifecycle marketing are:
Let's break down these steps to get a better understanding of how they impact your campaign.
1. Attract
The first phase is to attract your audience to get them interested in your business. This step requires you to garner interested leads through various marketing strategies.
Targeting your audience is a key component of the attract phase. This will make it easier for you to pull in leads for your business.
Target people by their interests, behavior, demographics, and other factors.
You'll want to provide them with enticing content and information that attracts them to your business. Once you draw them in, you will capture these leads by getting them to connect with your business.
2. Sell
Once you capture your leads, it's time to sell them on your products. You will show them how and why your products are the best fit for their needs.
This is the part of the cycle where you'll educate your audience about your products. Show them the best features of your products and how those features will improve their lives.
It will help nurture them towards conversion.
Equally important to the selling phase is proposing offers to your leads that are too tempting to pass up. This will encourage more leads to purchase your products.
3. Wow
Once you sell your leads on your product, they'll make the purchase.
This is the point when you wow them throughout and after the process. If you made any promises to your audience, you need to fulfill them. Whether it is fast shipping or a high-quality product, you need to make sure that promise is fulfilled.
Living up to your product's unique selling proposition (USP) as well as your brand promises are crucial to successful lead and customer retainment, as trust plays an important role in making people repeat customers.
You'll also want to encourage additional sales.
If they really like your product, following up with additional products you think they'll like will encourage them to make another purchase.
Additionally, encourage your leads to invite interested parties to check out your page. It will help you earn more valuable leads for your business. If you want to achieve success with this marketing strategy, you need to attract leads, sell them on your products, and wow them.
This will help you earn more valuable leads and bring repeat customers.
3 digital lifecycle marketing strategies
Digital marketing methods will help you obtain and retain customers.
There are three customer lifecycle marketing strategies that you'll want to integrate into your campaign:
1. Pay-per-click (PPC) advertising
Pay-per-click (PPC) advertising attracts leads to your business. PPC ads are paid advertisements, for which you pay to appear at the top of the search results. They appear above the organic listings.
When you want to attract leads to your business, PPC is a great option.
Since PPC is driven by long-tail keywords, this method will help obtain more qualified leads looking for your business.

When prospects use these long-tail keywords to find your products, they'll be more likely to click on your ad because they see it first. Because of this, PPC is a great opportunity for your business to garner leads.
In addition, you'll want to use remarketing to reach interested leads. Remarketed ads target people who were previously interested in your products.
You create remarketed ads that remind your audience of your products and get them to reconsider purchasing.
These PPC ads drive people back to your website. It's a great option if you have people who abandon carts or leave your site after looking at products. You can draw them back in through retargeted ads, which will nudge them towards conversion.
2. Content marketing
Content marketing is a great digital marketing strategy that can help you attract and sell leads to your products. This method entails sharing helpful information with your audience that they find valuable. You'll want to create industry-specific content, so you attract leads that are the most interested in your business.
It'll get them engaged on your page and encourage them to learn more.
You can also use content marketing to entice your audience to buy your products. There are numerous types of content you can use, such as blogs, videos, or infographics, to provide your audience with helpful information.
These types of media help you to show them how your products will benefit them and improve their lives. When you provide your audience with helpful information, you build their trust.
They trust that you are knowledgeable in your field and know that you are an expert in your field.
It helps build your audience's confidence, so they choose your business over the competition.
3. Email marketing
Email marketing is a catch-all method that can help you attract, sell, and wow your leads.
It is an integral part of a successful marketing plan. This type of digital marketing enables you to segment your leads and send them targeted emails.
You will provide your audience with a better experience, which can lead to more conversions for your business. Use an email sign-up bar to attract leads.
Once you drive them to your site, they may like what they see and want to invest more time into looking through your website.
Once your leads convert, you can keep in touch with them by sending follow-up emails. For example, use email marketing to invite customers to review your product or refer their friends. Also, sending them emails about more products will help guide them towards additional purchases, encouraging customer retention.
Email marketing is a great tool for businesses to engage leads after a purchase.
Set up a campaign to retain customers and acquire more leads for your business.
We foster and form long-term partnerships so that your business has long-term results.
Over 90% of WebFX clients continue partnering with us into year 2 of their campaign.
Hear from Our Happy Customers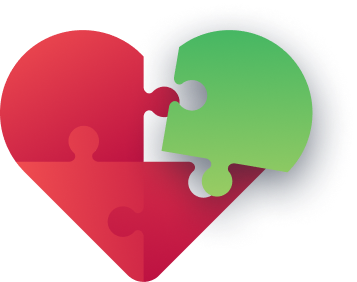 Start to build your lifecycle marketing plan today
Need help retaining your customers and generating and converting new leads? WebFX can help!
Give us a call at 888-601-5359 to learn more about our award-winning digital marketing services and how they can help your business drive more revenue!
WebFX Careers
Join our mission to provide industry-leading digital marketing services to businesses around the globe - all while building your personal knowledge and growing as an individual.