When you invest in digital marketing, it's essential to monitor your campaigns to ensure you're driving a positive return on investment (ROI) for your business. With marketing analytics, you can see how your strategies perform and where you can make improvements. On this page, we'll answer the question, "What is marketing analytics?" and share the definition of marketing analytics.
We'll also dive into why analytics in marketing takes up 6.5% of marketing budgets and provide you with three marketing analytics best practices.
If you want to learn more about how to use your marketing data, sign up for our newsletter to stay on top of the latest trends and strategies.
Time to Level Up Your Sales
Our long list of services helps you grow every aspect of your business with marketing strategies that are proven to increase bottom-line metrics like revenue and conversions.
In the past 5 years, we've managed more than 12.9 MILLION transactions across our client base.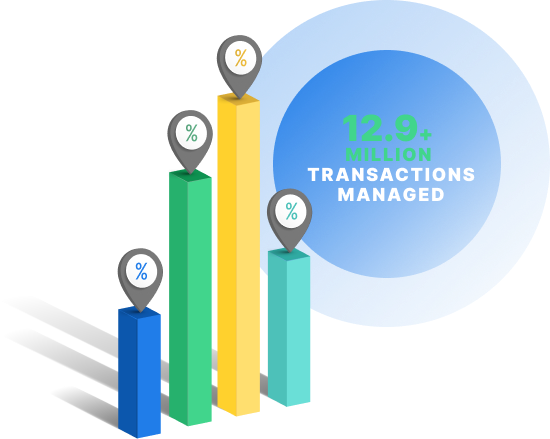 What is marketing analytics?
Marketing analytics is the practice of measuring, managing, and analyzing your company's marketing performance. It involves processes and technologies that allow your business to analyze and improve your marketing efforts. With marketing analytics, you can manage and study your site's metrics to determine the ROI of your efforts.
It helps you see which strategies drive success and which have opportunities for improvement.
"Marketing analytics puts your data into context. You see the data of your brand and your market, which gives you a complete picture of how your marketing efforts influence your revenue."
These data points help you understand the bigger picture of your marketing efforts. With marketing analytics, you compare the cost of your marketing to the revenue driven.
Use this data to analyze your marketing efforts and ensure you're spending each dollar for your company effectively.
Prices for marketing analytics range from $250 to $750 per month.
How does marketing analytics work?
Now that you can define marketing analytics, we'll cover a typical follow-up question: "How does marketing analytics work?" Many people make the mistake of saying that marketing metrics and marketing analytics are the same. Marketing analytics is made up of marketing metrics. These metrics are individual data points you measure for each strategy.
If you look at the click-through rate (CTR) or conversion rate of a tactic, you're looking at the marketing metrics for that strategy.

With marketing analytics, you're compiling all those metrics from each strategy into one place to get an overall scope of your campaign. Instead of looking at one strategy and how it performs, you take all your strategies (and their respective metrics) and compile them in one place. Marketing analytics helps you determine your overall marketing effectiveness rather than the effectiveness of individual tactics.
Marketing analytics will help you consolidate your data to see the bigger picture. When you know how to measure marketing performance, you can make improvements to drive better results.
Why is marketing analytics important?
You may think that having your marketing metrics is enough, but knowing how to measure overall marketing performance is crucial to your business's success. Let's take a look at four reasons analytics in marketing is essential.
1. Marketing analytics summarizes every marketing effort
Marketing analytics is vital to your business because it thinks about all your marketing efforts. It doesn't look at individual metrics or strategies, but rather, all this information together. It helps you gain a more significant understanding of your marketing strategy.
That matters because many strategies influence each other. You can use your social media profile, for example, to promote your blogs and drive traffic to your site through pay-per-click (PPC) ads. You don't want to make decisions based on one strategy or platform.
Since these methods often work together to market your business, it's valuable to look at the entire campaign through marketing analytics.
2. Marketing analytics demonstrates which strategies work
When you look at your marketing campaign, it's crucial to understand how each method works with one another and influences your overall strategy. With marketing analytics, you see an overview of your marketing methods and understand how your strategies drive results for your business. If you were to look at each strategy by itself, you wouldn't fully understand its impact.
For example, you'd look at your tactics, like improving page speed and user experience, and see how they impact your SEO ranking.
With analytics in marketing, you look at your SEO strategy, SEO analytics, and see how they affect your overall online marketing campaign. When you look at your methods together, it helps you see how they work together.

Your social media strategy may play a fundamental role in helping your content marketing and video marketing efforts, for example, but if you look at your individual channel performance, you may not see the connection. By looking at your marketing analytics, you'll understand which strategies work well and work well together.
Your data helps you determine why those strategies work so that you can improve them and apply your takeaways to other tactics.
3. Marketing analytics shows trends over time
Marketing analytics enables you to track trends over time. You can see how your marketing campaign changes as you evolve your tactics, adopt new strategies, and more. It's essential to monitor your entire marketing campaign to understand how it changes over time.
Many factors influence your business's performance online, including changes in the season and consumer behavior. When you monitor your overall campaign performance, you can spot trends and see how those trends influence your campaign. This proactive approach allows you to adapt your campaigns to drive better results for your business.
4. Marketing analytics help you plan for the future
Analytics in marketing enables you to prepare for future marketing strategies. When you can monitor your entire marketing campaign, you can improve your future approaches. You'll learn what works and what doesn't work for your business.
Plus, you'll gain a better understanding of how different strategies impact one another. When you can see the bigger picture of your marketing campaign, you can plan your future marketing strategies better.
3 marketing analytics best practices
If you want to start using marketing analytics to your business's benefit, take a look at these three best practices.
1. Define your most valuable metrics
Since metrics play a fundamental role in marketing analytics, you'll want to decide which metrics to use to monitor the success of your overall marketing campaign. When analyzing multiple platforms or strategies, you want to specify the metrics you'll look at when assessing their performance. Your analytics aren't useful if you're monitoring data that doesn't matter to your business.
Plus, you want to avoid getting lost in all that information.
To help you choose the right metrics, define your goals. What's your overall marketing goal for your campaigns? When you have your goals, you'll know which metrics to monitor for all your campaigns.
If you partner with a digital marketing company like WebFX, we can help you define your most valuable metrics based on your goals, as well as monitor and improve those metrics to help your business reach its goals.
2. Ensure you're using high-quality data
Another marketing analytics best practice is using high-quality data. If you want to get the most out of marketing analytics, you need to use quality data to ensure you're getting the best and most accurate results and takeaways. You want to pull data from all your marketing methods.
Compiling all your data ensures that you have a well-rounded profile. You obtain data that accurately represents all your different strategies.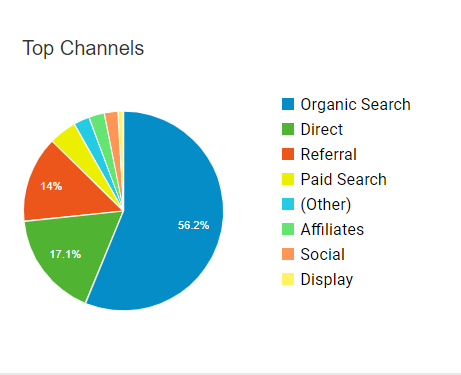 You also want to ensure you're using up-to-date data. You don't want to analyze months-old data.
To get the most out of your marketing analytics, use the latest data, and pull it from all your strategies to get an accurate picture. When you partner with a digital marketing company like WebFX, we'll help you identify high-quality data to ensure you're using the right data for your marketing analytics, so you can improve your overall campaign.
3. Use analytics visualization tools
Analytics visualization tools will help you understand your data better. It's a great marketing analytics best practice because it visually presents your data so that anyone can understand it. Visualizations, like bar graphs and pie charts, help you present data to people who are familiar and unfamiliar with your data.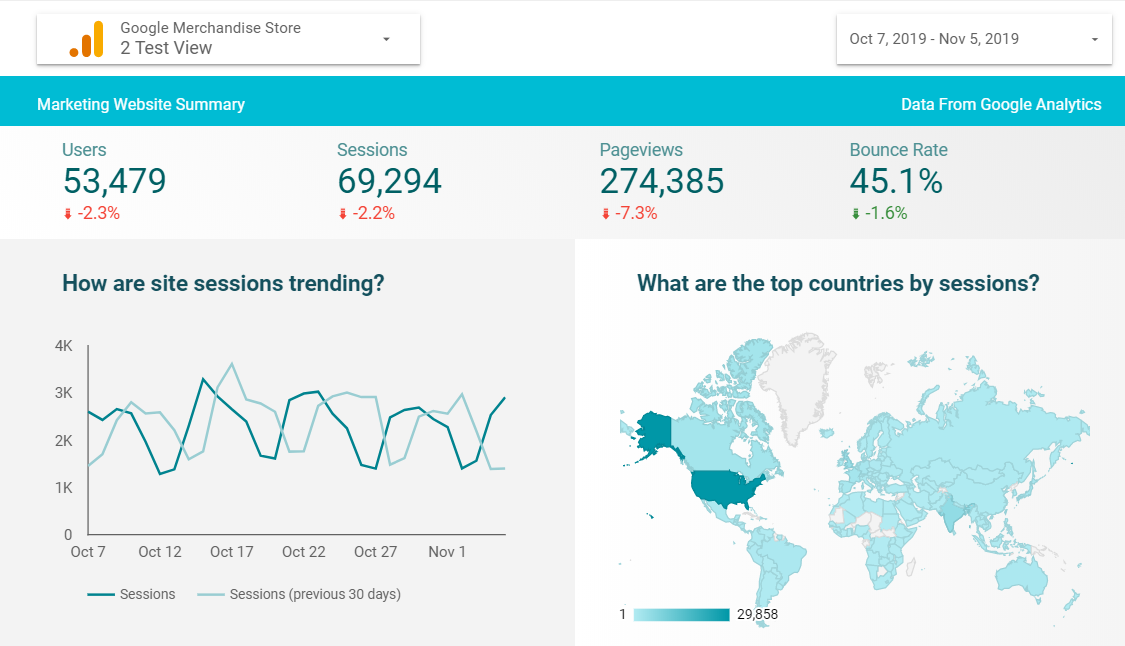 Visualization tools create presentations of your data.
If you use the right data visualization tool, you can create custom data presentations. Custom data presentations allow you to present your data in the best possible way for your business.
Many marketing companies, like WebFX, utilize data visualization tools to help present data in a clear and concise manner. They often use tools like Google Data Studio to make it easy for you to see your data and understand it.
Meet MarketingCloudFX:
One platform tracking countless metrics and driving stellar results.
Learn More About Our Proprietary Software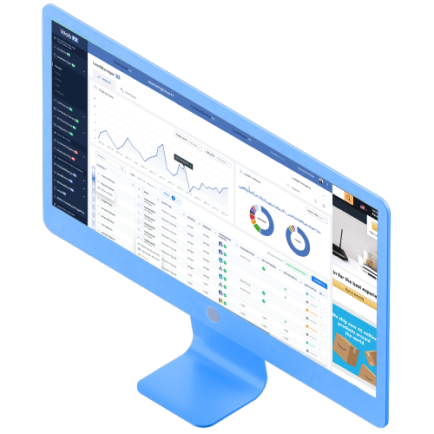 Start using marketing analytics to create better marketing campaigns today
Marketing analytics will help you generate more effective campaigns for your business.
You'll gain a greater understanding of how your marketing strategies work, so you can improve them to drive better results.
At WebFX, we have the tools you need to understand your marketing analytics. Our software suite, MarketingCloudFX, helps you monitor the performance of your campaigns and their ROI. It comes with built-in marketing tools for managing leads, personalizing web experiences, and more, so you can manage your entire campaign in one place.
Ready to see how marketing analytics will help your business improve your campaigns and grow?
Contact us online or call us today at 888-601-5359 to speak with a strategist about improving marketing campaigns.