Your website is one of the most valuable assets your business owns. It's the heart of your digital marketing strategies and where people go to find information about your company. You know it's valuable to you, but could it be valuable in other ways?
If you're looking for an answer to the question "what is my domain worth," we've got answers. Keep reading to find out how you can discover your domain worth and learn about the factors that influence your domain name value!
Want to market your website like the experts do? Join 200,000+ savvy marketers by subscribing to our email newsletter, Revenue Weekly, to get the latest tips and tricks for promoting your company!
What is domain worth?
Domain worth is the value of your website. Your worth is the monetary value of your website and an estimated amount that you could sell it for on the market.
What is my website worth? How to find your domain name value
If you find yourself asking, "What is my domain worth," we've got answers. Here are two ways you can figure out domain name value:
1. Look at similar domains to yours
One way to figure out your domain value is to look at other websites with a similar domain to yours. You can look at website domains previously sold and see how much they sold for on the market.
For example, if you search "computer repair shop," you can see a list of domains currently on the market. You can see the price these websites go for as well as their traffic volume.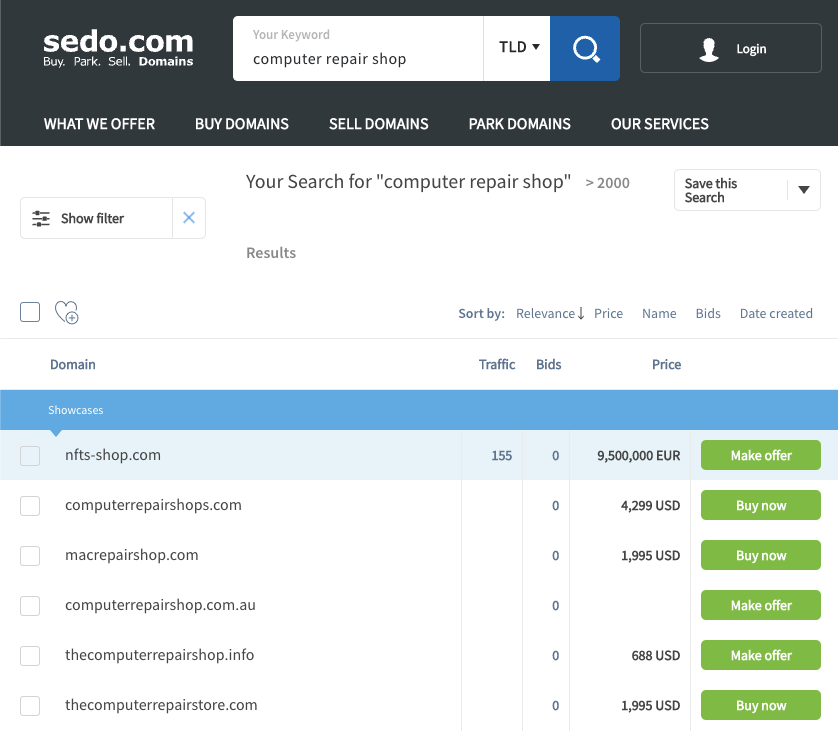 You can find a website like yours and see what the offer value is.
The best place to see current and past domain name auctions is Sedo. Sedo enables you to see domains that are currently up for sale and how much domains sold for in recent days.
If you find it hard to sift through the data, Doman Name Wire posts a weekly roundup of domains purchased through Sedo. You can see if any domains like yours sold recently and their sale price.
2. Use a domain estimation tool
The easier option for finding the estimated value of your domain is to use a domain estimation tool. Domain estimation tools enable you to put in your domain name and automatically compare your domain to others like yours.
The results of this evaluation are based on what other domains like yours have sold for recently.
Estibot is a great and free option for evaluating your domain name. You can input your domain and get an immediate appraisal.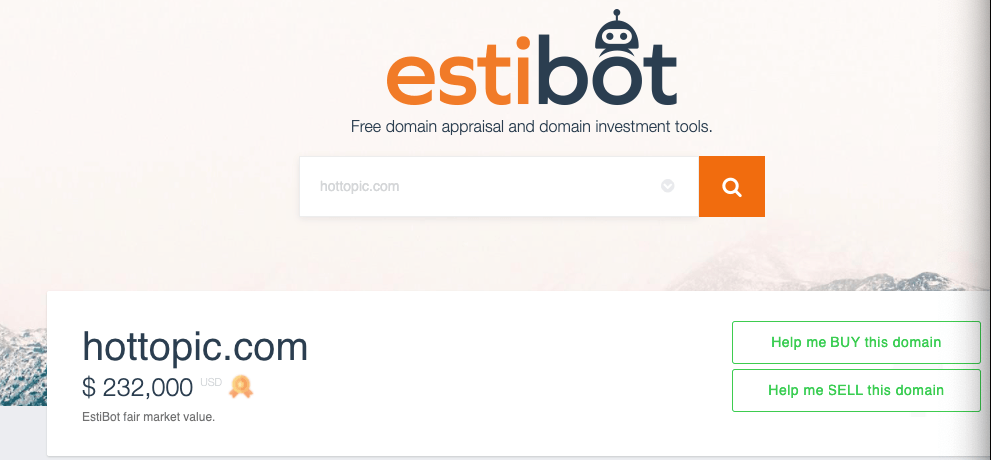 Using a tool is a faster and easier way to find your website's worth.
How is domain value determined?
When looking at your estimated domain value, you may wonder how that score is calculated. Here are four factors that determine your domain worth:
Keep reading to learn more about these value factors!
1. Domain length
When looking at your estimated domain value, one of the influential factors is your domain name length. Generally, shorter domain names have a higher value.
Shorter domain names are easier to remember, so people are more likely to remember them and visit them. Additionally, shorter domain names tend to be less specific. Therefore, they can be resold to multiple types of companies.
Take Hot Topic, for example. Their domain name, hottopic.com, is short and straightforward. If they wanted to sell their domain, any number of businesses could purchase the domain, from bloggers to podcasters to retailers.
On the other hand, a domain name like "hottopicclothingandshoes.com" wouldn't sell as well. Not only would it be too specific to sell, but it also would be too long.
If you have a shorter domain name, you can expect the estimated value of your domain to be higher.
2. Branding of domain
Another factor that influences the value of your domain is your domain branding. This value factor is a bit subjective, but essential in determining your website's worth.
Branding is a critical component of your business because it tells people who you are and what you offer. One of the most evident branding pieces on your website is your design. Your design choices can convey if your brand is laid back, sophisticated, high-energy, and more.
Your domain name achieves the same goal. The name you choose for your website is an integral part of your brand because it's the URL people will type in to get to your website.
Essentially, the branding of your domain name looks at how memorable and unique your brand domain name is.
3. The top-level domain associated with your domain
Another factor influencing your domain name worth is the top-level domain associated with your name. This strand appears at the end of your URL and can be:
What's at the end of your website impacts the worth of your site. Having ".com" at the end of your URL will give you the highest resale value, as it's the most commonly desired top-level domain.
If you have a random top-level domain name, it may only have value in particular niches.
4. Website traffic for domain keywords
Another factor to consider when looking at your estimated website value is the website traffic for keywords in your domain. If your domain name contains highly searched keywords, it will have a higher value.
The keyword "hot topic," for example, receives over 550,000 searches per month through Google, according to Estibot. As a result, hottopic.com has a higher domain value, in part due to the increased search volume.

You can determine the search volume of keywords in your domain URL by using a keyword research tool. A keyword research tool can help you see the traffic volume and understand how it impacts your domain name worth.
Time to Level Up Your Sales
Our long list of services helps you grow every aspect of your business with marketing strategies that are proven to increase bottom-line metrics like revenue and conversions.
In the past 5 years, we've managed more than 12.9 MILLION transactions across our client base.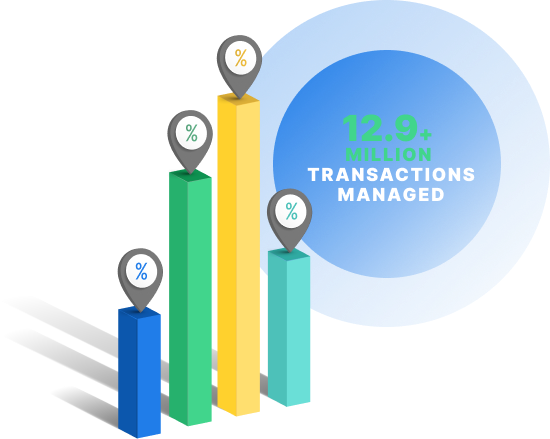 Increase your domain value with digital marketing
Now that we've answered the question, "What is my website worth," it's time to discover the value of your website's domain. When you know how much your website's worth, you can start working towards increasing your website's value.
With the help of digital marketing strategies, you can drive more qualified traffic to your website, increase trust signals, and create a more valuable website for your business.
Contact us online or call us today at 888-601-5359 to learn how digital marketing services can help you increase your domain's worth!
WebFX Careers
Join our mission to provide industry-leading digital marketing services to businesses around the globe - all while building your personal knowledge and growing as an individual.