Liam is trying to start up a new website for his company, and he's searching for a domain name to use. Meanwhile, William has just switched over to a new site, and he's trying to sell his old domain.
Liam is looking to buy and William is looking to sell, but both of them can benefit from getting an estimate on their respective domain names. The same goes for your business. You don't want to buy or sell a domain until you know what a reasonable price for it is.
You can find that out by using a domain valuation tool. Domain valuators are tools that can assess domains to determine how much they're worth, helping you to avoid overpaying or underselling.
But if you want to get an estimate on a domain name, what domain appraisal service should you use? Fortunately, we've got you covered. Below, we've laid out some of the best domain valuation tools, so keep reading to find out more.
8 best domain valuation tools for your website
Not every domain valuator is the same. Domain valuation tools operate differently, and the best one for you depends on what you're looking for.
Here are eight of the best domain valuation tools for you to consider for your business:
1. Estibot
Price: Free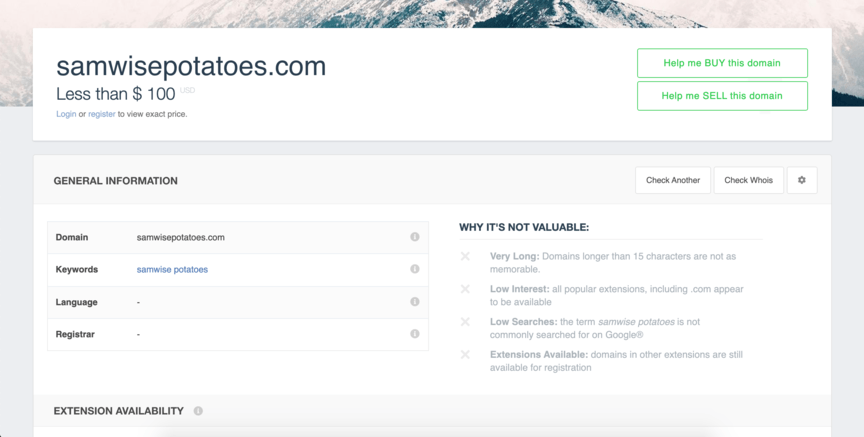 Estibot is one of the most well-known and well-liked domain valuation tools out there, which is why it's the first entry on this list. To use Estibot, all you must do is visit its website. From there, you can enter a domain name right on its homepage and hit "enter" to see results.
Estibot will provide you with a basic set of information about your domain price, including how much it was last sold for and the domain's search volume. In addition to showing you that information, it will use the info to create its own estimate for the domain.
The number it gives you is only an estimate, but it can help you judge how much the domain is worth so you can buy or sell it appropriately.
2. Domain Index
Price: Free, or $39+ per month for an upgraded account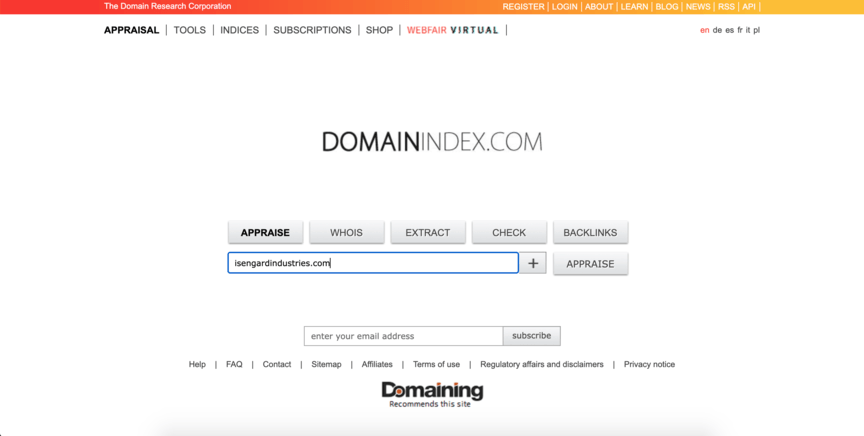 When you get your domain appraised, you might want more information than just a simple cost estimate. Many tools like Estibot will provide some additional information like search volume, but if you want additional stats, consider using Domain Index.
Domain Index goes out of its way to provide a variety of relevant metrics you may be interested in knowing. Some of the statistics it tends to generate include:
Domain age

Estimated appraisal accuracy

Top-level domain (TLD) rating

And more!
By using Domain Index, you can get a deeper look at the domains you have appraised. You can also upgrade your account to a paid version, starting at $39 per month, to gain even more useful statistics from it.
3. Free Valuator
Price: Free, or $69 for a professional appraisal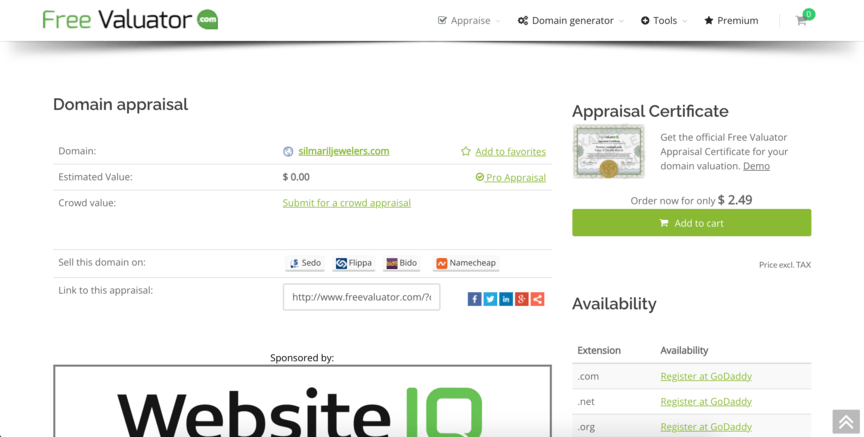 Free Valuator offers many of the same features as other tools on this list. The standout feature, however, is that it lets you get a different type of appraisal: Crowd appraisals. For crowd appraisals, Free Valuator crowdsources estimates from the community.
The benefit of using crowd appraisals is that you can get a diverse array of opinions, letting you feel more secure in your estimate than if it came from a single source.
If you're willing to pay a sum of $69, you can also opt to get a professional appraisal done by Free Valuator staff. However, as the name indicates, the basic tool is free.
4. GoDaddy
Price: Free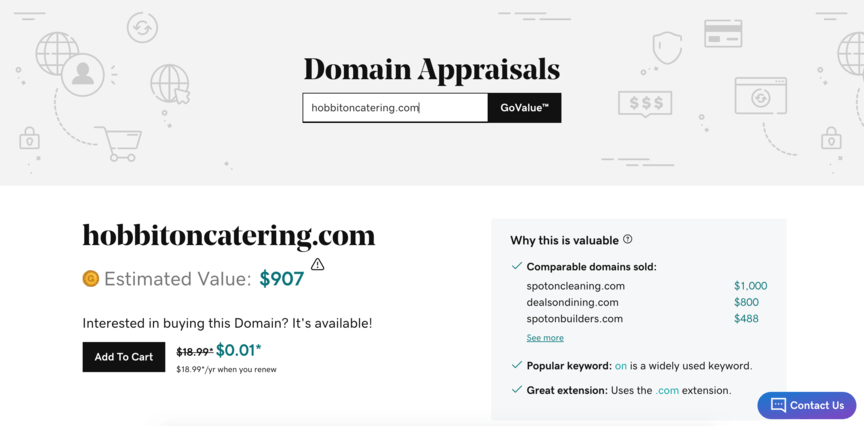 You may already be familiar with GoDaddy as a site where you can buy and register domain names. As part of that functionality, GoDaddy also offers a basic domain name value estimator tool. It's not an overly informative resource, but it can give you a solid estimate.
The nice thing about using GoDaddy for your estimate is that it also generates a list of similar domain names and their estimates. So, if you're trying to buy a domain name, but it turns out to be far too expensive, you can simply choose from the list of comparable domains instead.
5. Website Outlook
Price: Free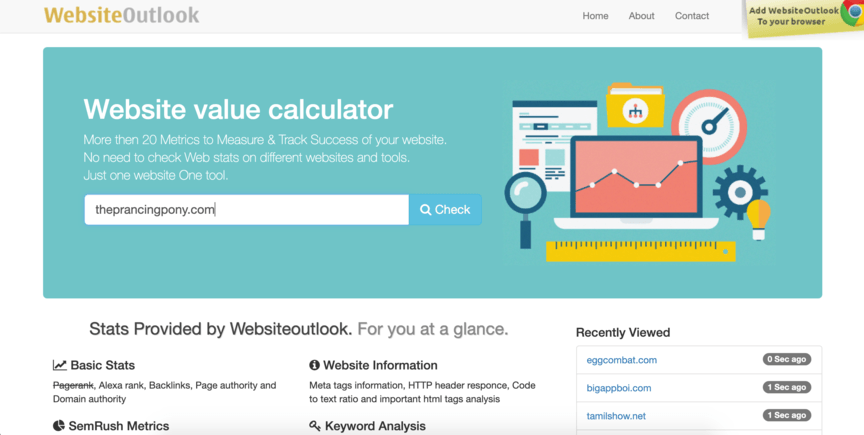 When you create a website for your business, one of your primary concerns should be search engine optimization (SEO). You want your site to rank well in Google and be easy for users to find. If you want to factor SEO into your early domain name assessment, try Website Outlook.
Website Outlook will provide you with a variety of metrics related to your domain, focusing heavily on SEO. It will show you data on keywords, backlinks, organic traffic, and more. By using Website Outlook, you can learn a lot about how the domain might perform on search engines.
6. Flippa
Price: Free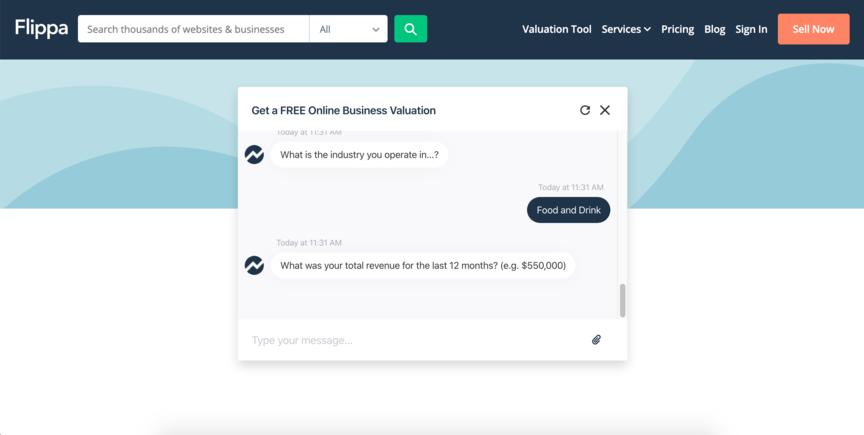 Flippa is a standout domain valuator because of its approach to the process. Rather than having you put in a domain name and then providing an estimate, Flippa bases its analysis on the way you intend to use your domain.
Before providing an estimate, Flippa asks you a series of questions related to how the domain is used — content, ecommerce, etc. It then factors that information into its valuation to provide you with a more personalized estimate.
7. Valuate
Price: Free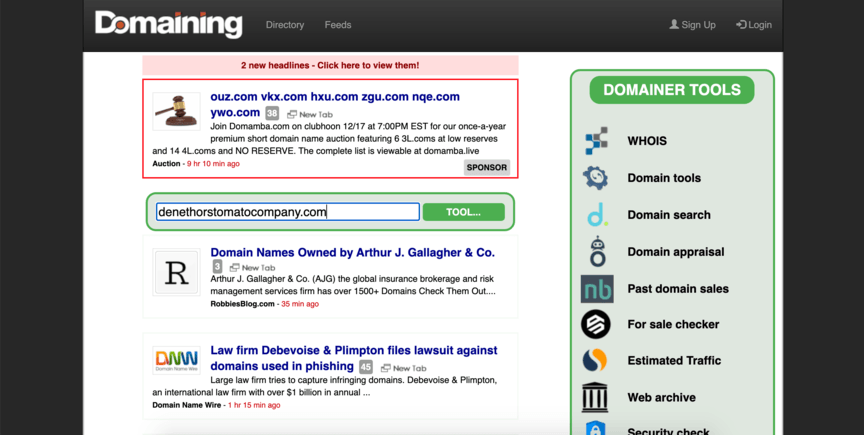 Valuate — a tool owned by Domaining — is yet another domain name value estimator that's similar to the others on this list, but has one standout feature that sets it apart. In Valuate's case, that standout feature is that it checks your domain name for trademark issues.
The last thing you want to happen when you create a new website is to find out that your domain somehow violated another company's trademark. Valuate checks for that when it creates your estimate, so you can avoid any unwanted issues in that area.
8. Sedo
Price: $99 per domain report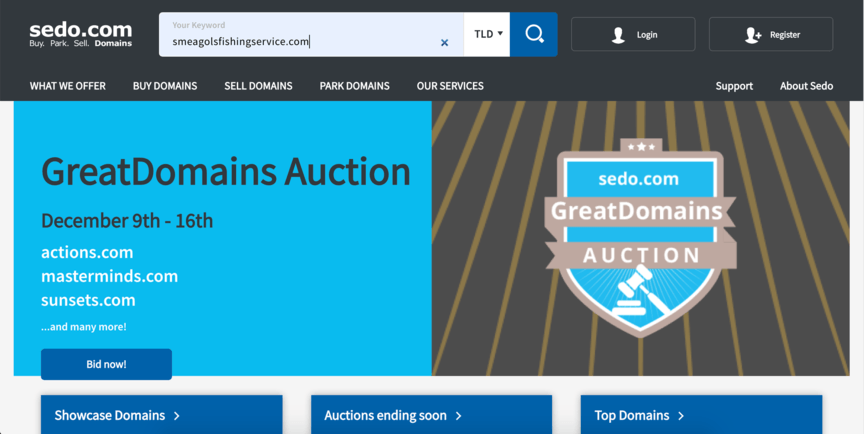 Sedo is the only domain appraisal service on this list that doesn't offer a free option. It costs $99 per domain report — but the price is for a good reason.
As opposed to all the other tools on this list that generate automatic results from existing online data, Sedo sends your request to a team of real-life experts. Those experts then take a few days to thoroughly investigate your domain to determine how much it's worth.
Eventually, the Sedo team will email you with your results. It may cost more than the other options on this list, but the results are also far more accurate.
We don't want to tell you about the work we do, we want to SHOW you.
View Our Portfolio

We've built over
1,100
Websites
in a variety of industries.
WebFX can help you set up your domain and build your website
Whichever domain appraisal service you choose, getting an estimate on your domain name is just the first step in the long journey of building a website for your business. If you need help getting your site set up and designing it for maximum traffic, just turn to WebFX.
At WebFX, we've built over 1,128 websites for businesses like yours, and we've earned over 1020 client testimonials in the process that speak to our incredible service. When you partner with us for our web design services, you won't be disappointed.
To get started with us, just call 888-601-5359 or contact us online today!
WebFX Careers
Join our mission to provide industry-leading digital marketing services to businesses around the globe - all while building your personal knowledge and growing as an individual.