Meta descriptions are part of the foundation of successful SEO. But if you don't know what they are, you can't use them!
Your meta description is the first snippet of text a viewer reads in the search results that are right under the hyperlinked title tag. Also, it's also a short summary of the content you have on your site.
But, you only have a few characters to convey the message you want to send.

So how do you know which content to include and what will catch viewers' attention? Watch the video below to learn more about what a meta description is and how you can use them for successful SEO!
Video: What Is a Meta Description?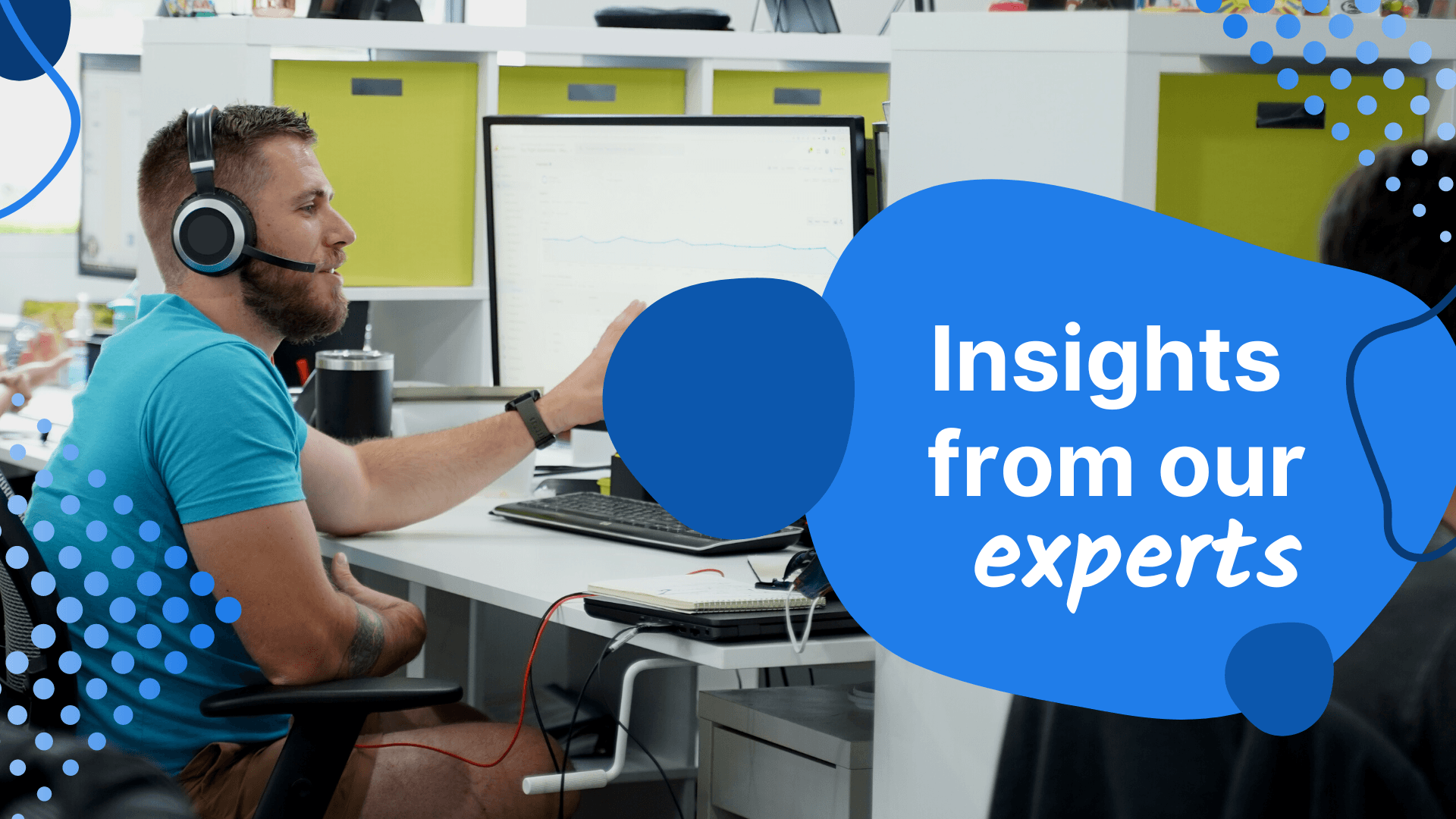 Rebecca Stickler defines meta descriptions and talks about why they're so important to Internet marketing.
Transcript: What is a meta description?
Hi! My name's Rebecca Stickler, and I'm a content marketing specialist here at WebFX.
Today, I'm going to be talking to you about meta descriptions.
Meta descriptions are an extremely important part of any SEO strategy. If you're unfamiliar and aren't sure how to optimize them, keep watching to learn why they matter to SEO. Then, how you can optimize yours for the best possible results.
A meta description is a 160-character summary of the content of each page on your site.
You can edit these descriptions using the meta description tag, and they show up below your page titles in search engine results.
These tags should be unique for every single page on your site, and they should give search engine users an accurate idea of what to expect if they click through to your page.
Google says that meta descriptions don't play a role in search engine rankings, but optimizing them is still extremely important for bringing qualified traffic to your site. These descriptions are what users look at when they're trying to decide which result to click on.
So if yours is more compelling than other results on the page, you could get visitors even if there are other pages outranking yours for a given keyword.
Three easy-to-follow steps
So now that you know why meta descriptions matter, I'll go over three basic tips to help you best optimize the descriptions on your site.
First, you should always aim to keep your meta descriptions at 155 characters or less.
Although meta descriptions can technically be up to 160 characters, they sometimes get cut short in search results. Keeping them to 155 or less will keep you from worrying about users not seeing your full description and not fully understanding why they should click through to your page. There are plenty of tools online to count characters in your descriptions to ensure they're optimized for results.
Next, you should always aim to make sure your meta descriptions give your users an accurate idea of what to expect if they click through to your site.
You may be tempted to add extra keywords in there, but you want to make sure that no matter what when users click through to your page, they get what they're looking for. So don't stuff your meta descriptions with keywords or throw in things that they won't actually find. Because even if that does bring additional traffic to your site, as soon as they realize that's not what they're looking for, they'll just click back to search engine results.
Finally, you should always try to use action-oriented language whenever possible, and this is even true for informational pages.
What does action-oriented language sound like?
For example, let's say you want to write a page that helps users find the best possible running shoes for them.
You might be tempted to write a meta description that says something like, "Here's how to choose the best running shoes."
While that's helpful, it's not nearly as compelling as it could be. So you could rewrite it to say, "Learn how to choose the best running shoes for your style," or, "Increase your race performance with these running shoes."
They'll know exactly what they stand to gain from clicking through, and now they're more likely to visit your site.
Now you're on your way to success!
I hope you've picked up a few things to optimize the descriptions on your site to get more qualified leads.
Don't forget that your meta description should include keywords. Google won't consider the keywords in ranking, but it will still highlight your keyword mentions.
Your users are more likely to click on a link if the meta description aligns with what they're searching for.
You should also remember to keep your meta description to around 155 characters or less. It'll ensure that none of your content is being cut off, so viewers aren't missing out on important information.
A strong meta description that will capture the viewers' attention is a crucial step in making your business successful online. It's your chance to "sell yourself" to viewers'.
The more clicks you receive, the more traffic you're getting to your site!
WebFX Careers
Join our mission to provide industry-leading digital marketing services to businesses around the globe - all while building your personal knowledge and growing as an individual.