With artists such as Deanne Cheuk, Jules Julien, Fontaine Anderson, and Mario Hugo in their roster, Hugo & Marie has perhaps one of the highest concentrations of talent in the commercial art industry.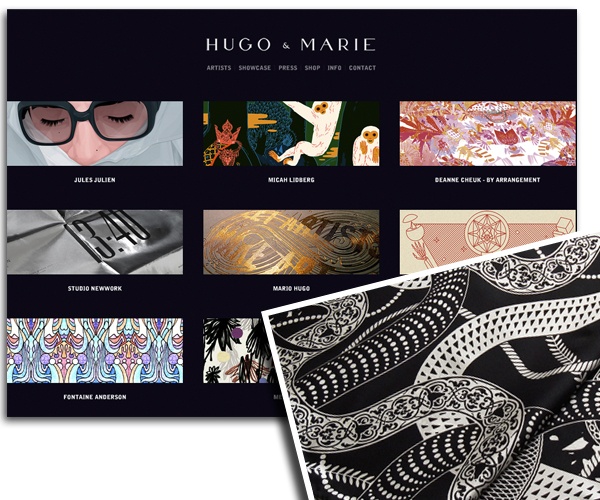 My first encounter with Poketo happened a couple of years ago when a friend of mine and I took out our wallets to pay for a bar tab that had way too many beers on it. At the time, Poketo was just selling limited edition wallets with some amazing artwork printed on them. My friend got the wallet as a gift.
Today, Poketo sells stationery, things for your apartment, t-shirts, and of course, they still sell their amazing wallets.
If you want some great artwork, Blanka has them. Great limited edition prints, vintage prints, and photography prints.
Turn Nocturnal
Turn Nocturnal is a clothing company run by two guys named Matt and Jack. They sell great t-shirts that creatives will appreciate.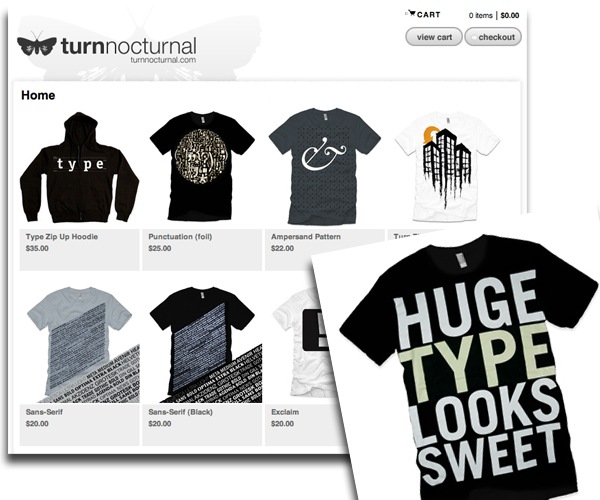 Team Manila is a graphic design studio in the Philippine islands.
They also sell apparel and clothing. Whatever the Philippine design scene will look like in the coming years, it's a safe bet that Team Manila will have a strong influence in it.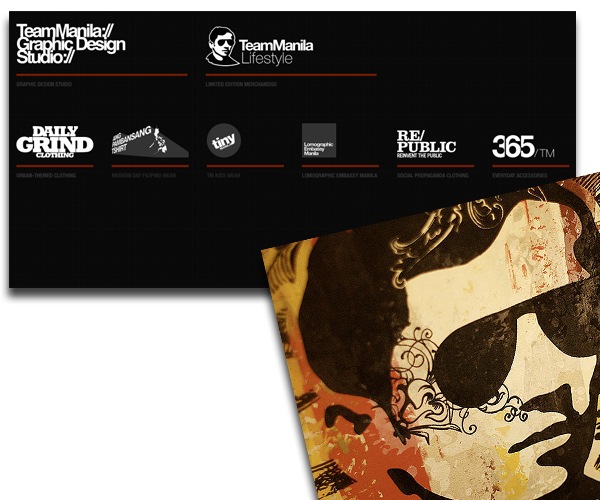 A couple of years ago, I bought my very first copy of Communication Arts Magazine and Josh Cochran's work was on the cover. I've been a fan ever since.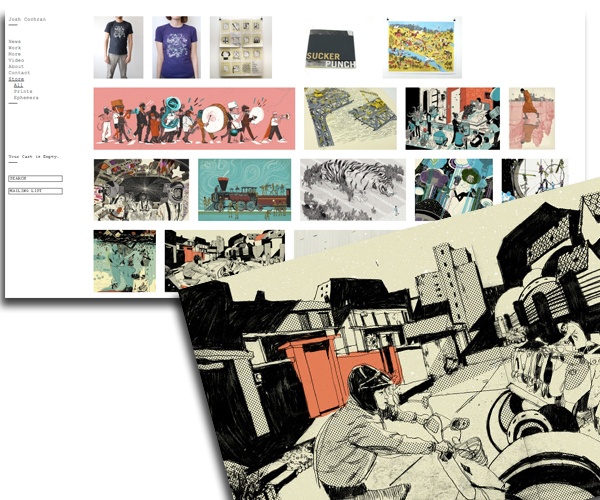 Aesthetic Apparatus is probably one of the coolest poster-making studios I've ever come across.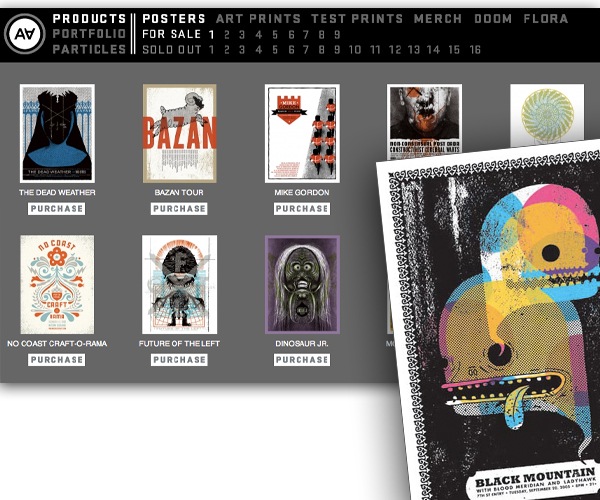 Blood is the New Black
Blood is the New Black has a great feel to them: Artist-centric, great work, and the attitude to go with it.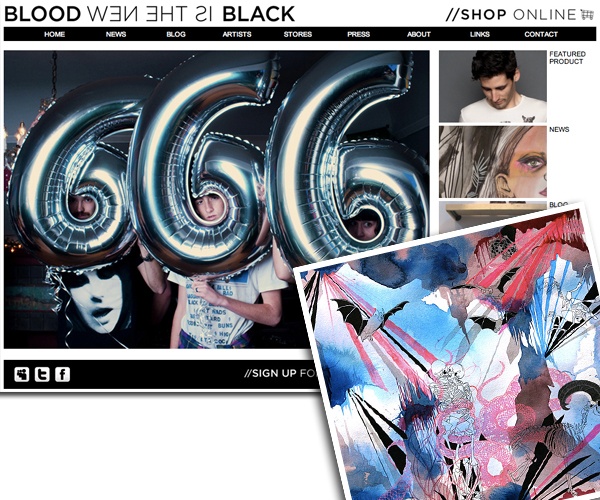 Jim Stoten
Jim Stoten is an illustrator who also sells Fanzines, prints, and t-shirts.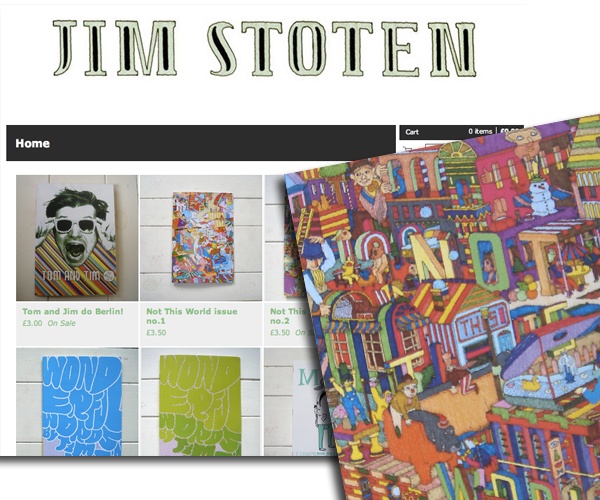 Market>East features work from Alex Lucas, Andrew Schoultz, and more.
You'll be able to purchase books, clothing, photography, postcards, and more at this online shop.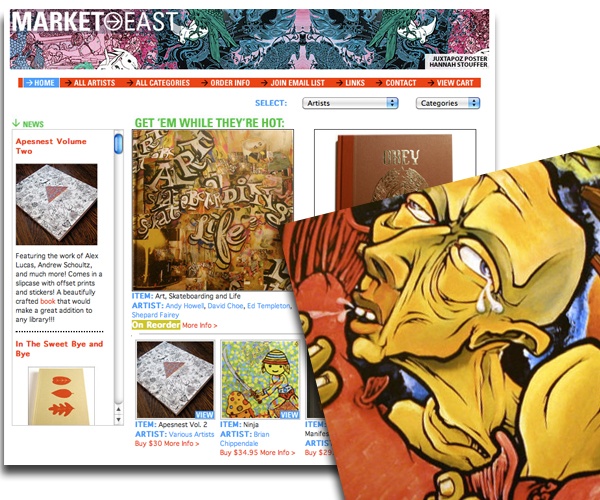 Eveline Tarunadjaja is an Indonesian illustrator. She sells prints, originals, and other merchandise at her own online shop.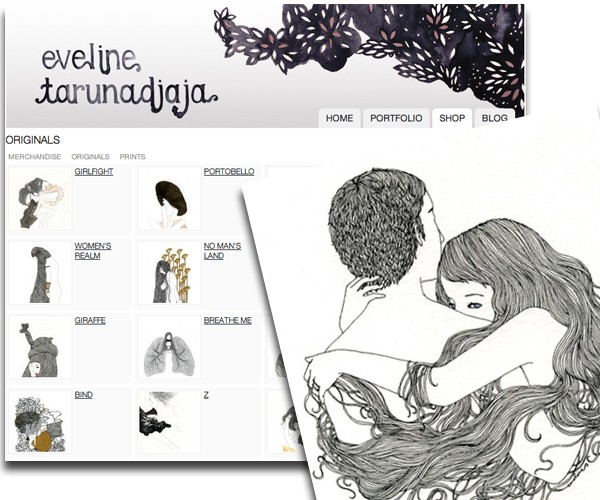 Very fun and colorful design outfit. I was first made aware of their work when I bought a book that featured their poster work.
They make amazing prints.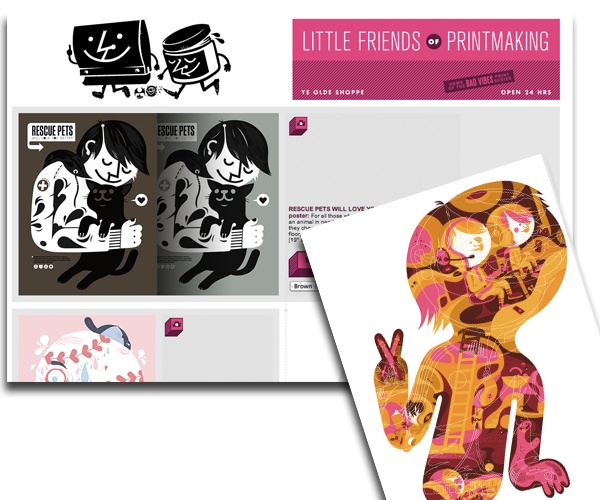 Threadless is quite amazing. It's like a never-ending t-shirt design contest. Artists submit their designs and people rate them, which in turn gives the people at Threadless an idea of which designs will sell the most.
And of course, artists whose designs are chosen for print not only get their name out there, they also earn quite a bit of cash.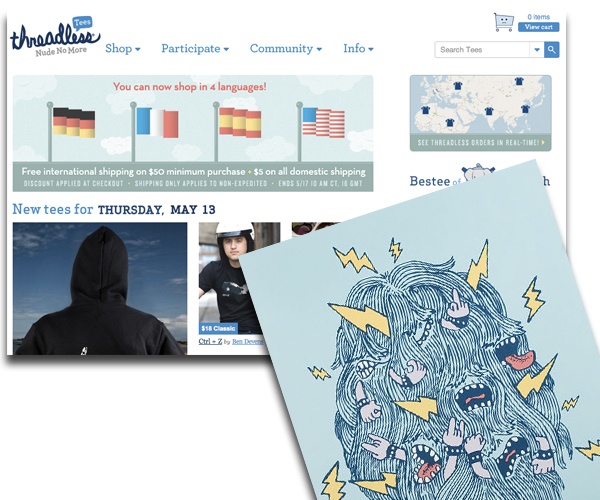 Matt W. Moore is the principal at MWM Graphics, a design and illustration studio in Portland, Maine. His online shop sells posters, t-shirts, and even typefaces.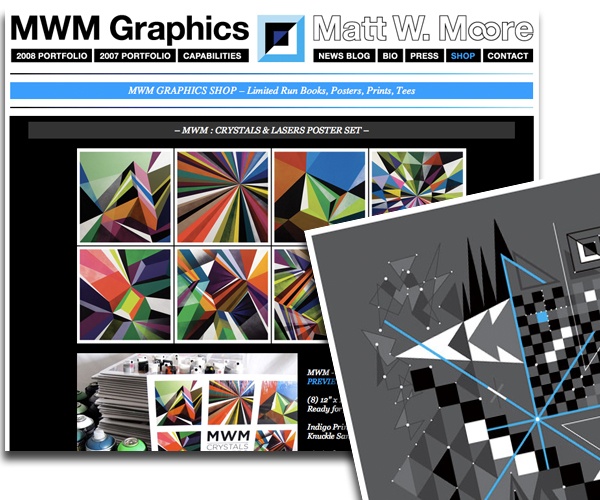 These guys are from Las Vegas.
They are a very unique outfit with a great attitude. Their Illazilla figurines are pretty amusing.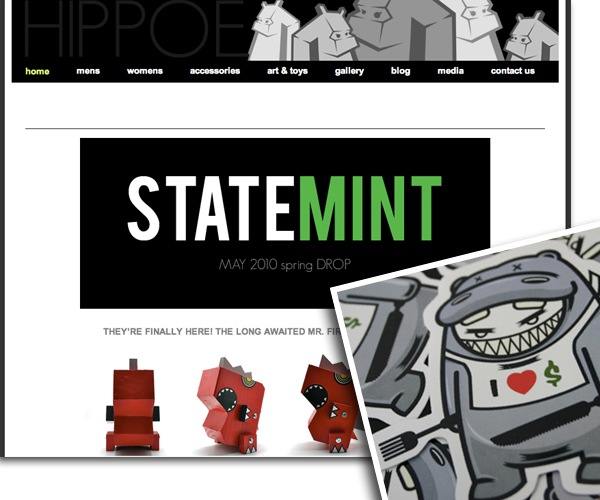 Jon Burgerman
Jon Burgerman is probably one of the most prolific designers/illustrators working in the industry today. His work is everywhere.
Check out his portfolio and his very cool store.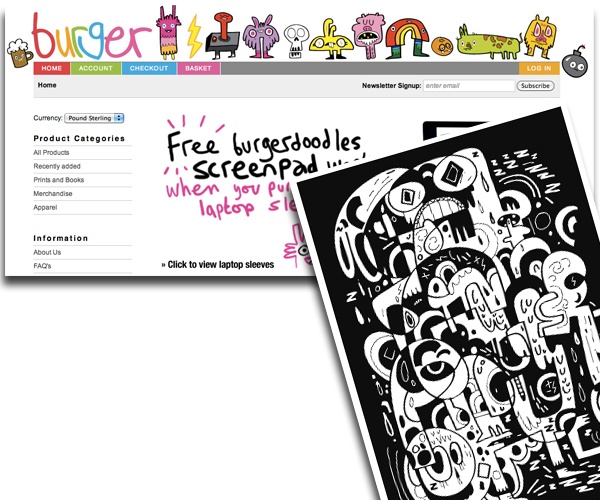 MySoti is a place where designers can upload original artwork and turn them into awesome, real-life products for sale.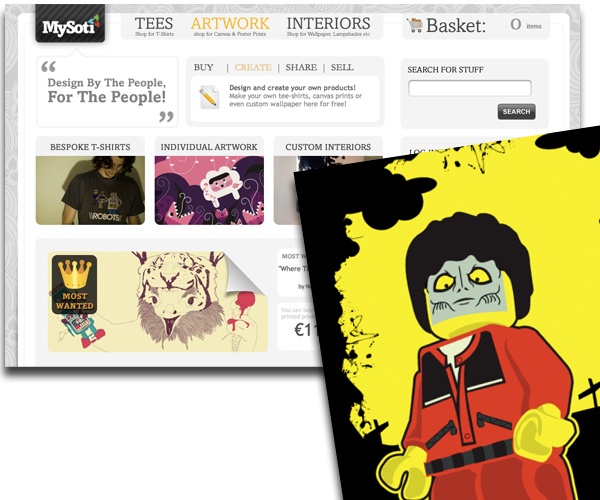 Tofu Lines
Tofu Lines sells prints, t-shirts, and more at their online shop.
Etsy is a big store that sells handmade, independently-produced items. The store is huge and is used by some very talented artists to sell their wares.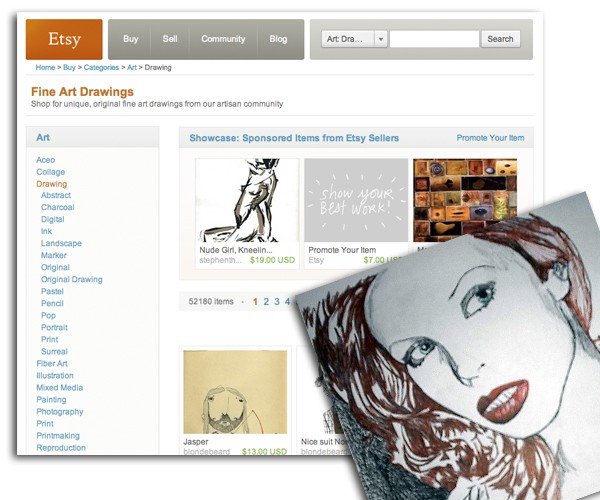 Islands Fold
Islands Fold is one of the more interesting online stores on this list. It is, first and foremost, an artist residency operated by Angela Conley and Luke Ramsey.
They invite other artists to live with them with the goal of producing great art. I first came across Luke Ramsey's work in a book called Street Sketchbook.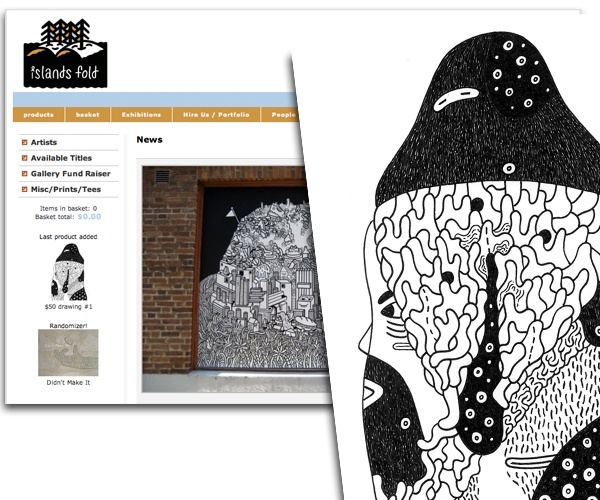 Know More Great Online Shops for Designers and Artists?
This is just a small taste of the amazing work that's available for your procurement. I'm sure most of you reading this will have sources of your own for great art.
Share them with us in the comments.
How is your website's SEO?
Use our free tool to get your score calculated in under 60 seconds.
Get posts by email
Join 200,000 marketing managers and subscribe to Revenue Weekly!
"*" indicates required fields
WebFX Careers
Join our mission to provide industry-leading digital marketing services to businesses around the globe - all while building your personal knowledge and growing as an individual.