Free High Res Rough Textures
With grunge/textured designs being popular, I thought it would be worthwhile to provide some free textures that you can use in your designs. This set consists of 15 free, high resolution rough textures (2,500px x 1,950px dimensions). I took them from rock and stone formations on a beautiful Sunday afternoon.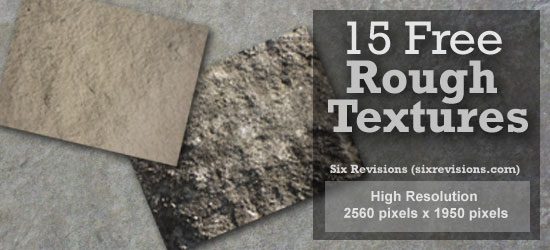 You can preview all the textures included in this set on this page (clicking on the images takes you to their Flickr photo page). Alternatively, you can download the whole set as a ZIP file (54.4 MB). Enjoy!
Download the Rough Textures Set (50.4 MB)