Think you know HTML? Most developers probably feel they have a good handle on modern Web standards. It's with this in mind that I offer you a challenge.
Below you'll find some HTML questions that will test your familiarity and understanding of the markup language. And if you're conducting job interviews, you can use these questions to gauge a candidate's knowledge of the Web's standard markup language.
You will also find questions about closely-related markup languages and standards such as XML, XHTML, and microformats in order to really test your mettle.
There isn't a time limit or score-tracking for this "quiz", so take your time. Then, share your results in the comments.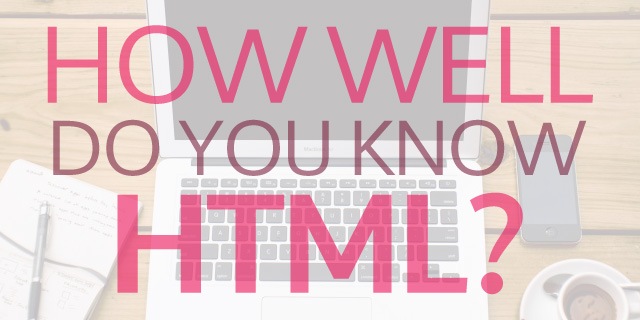 Beginner Questions
Intermediate Questions
Expert Questions
How Did You Do?
Don't feel bad if you didn't get them all right. I'd be quite surprised if anyone got the right answer for every single question. For the questions you managed to answer correctly, congratulations!
How many questions did you answer correctly? Which questions gave you a tough time? Share your thoughts in the comments.
Related Content