A Visual Guide to the Ampersand (Infographic)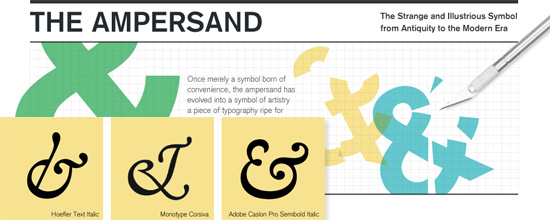 The ampersand symbol (&) has a long and rich history, dating as far back as 63 B.C. To this day, its use can be witnessed in a wide range of situations, from being a key component in a Fortune 500 company's logo/brand identity materials to casual SMS/text messages between old friends.
Below is a visual guide to this beautiful and artistic symbol.

This infographic is sponsored by Squarespace, a website builder for creating and managing beautiful websites, blogs and portfolios. Learn more about this flexible, fully managed platform by taking the tour.
Related Content
Get posts by email
Be the first to know when we publish a new blog post!