Services

Reach New Customers With Podcast Advertising Services
Reach New Customers With Podcast Advertising Services
Want to expand your advertising into a new, exciting, and effective medium? Consider podcast advertising. Podcast ad revenue has grown steadily over the last several years. Podcast ad market forecasted to hit $2 billion by the end of this year. Keep reading to learn about podcast advertising's effectiveness, how much it costs, and podcast advertising best practices.
We've generated over
$3,021,182,299
IN CLIENT REVENUE
We've generated
7,839,684
LEADS FOR OUR CLIENTS
We have more than
500
DIGITAL MARKETING EXPERTS
Expand your reach with podcast advertising
Podcast advertising is a rapidly growing digital marketing channel, and it's an excellent way to engage with your target audience and reach new potential customers.
Our team at WebFX can help you create a digital marketing campaign that helps you meet your business goals. We have more than 25 years of experience in digital marketing, and over the last five years, we've generated over 7.8 million leads for our clients.
Plus, our client recommendation score is 488% higher than the industry average.
Contact us online or at 888-601-5359 to learn more about how we can build a custom podcast advertising strategy for your business!
"WebFX is a company that I feel supports our business 100%. I feel as though they are truly invested in our same goals and provide all the necessary research to help us make decisions for our business."
Marketing Director
ABRASIVES SUPPLIER
The benefits of podcast advertising
Over the last few years, podcasts' popularity surged, and it continues to grow today. Approximately 75 percent of U.S. adults listen to podcasts, and the number of podcast users is expected to increase to more than 160 million by 2023.
So, podcast advertising enables you to reach a large and growing audience of potential customers.
Podcasts are an engaging medium for advertising. People are less likely to ignore podcast ads than many other types of ads. Podcasts ads are often integrated into the show, and people frequently listen to podcasts while driving, exercising, or doing work around the house, making them more likely to listen through your ad rather than skip it.
Podcast listeners often like and respect the show hosts they listen to, so when a popular podcast host endorses your product, it goes a long way with their audience. Some of the host's credibility transfers to your brand, increasing your podcast advertising's effectiveness.
What do podcast advertising services consist of?
Digital marketing and podcast advertising firms offer various types of podcast advertising services. You can hire an Internet marketing company to manage your entire advertising campaign or handle certain aspects of your campaign.
Some of the available podcast advertising services include:
Ad creation
Podcast advertising services include creating the ad itself.
If podcast hosts will read your ad live, a podcast advertising agency can write a compelling script for you.
For pre-recorded ads, podcast ad services include recording and producing your ad in addition to writing a script.
Professional podcast advertising companies can provide you with the high-quality script and audio you need for a successful podcast ad.
Strategy development
Digital marketing companies can also develop a podcast advertising strategy for you. Based on your business's goals and needs, they can help you determine the best ad type, choose the right podcasts or ad distribution services, and allocate your ad spend.
These considerations are crucial for a successful podcast advertising campaign.
Campaign tracking
Another essential element is campaign tracking, which enables you to measure your campaigns' progress and uncover opportunities for improvement. Podcast advertising services may include setting up a unique URL or promo code that allows you to track your campaigns, as well as providing campaign tracking software.
Podcast advertising pricing models
Podcast advertising pricing uses either a cost per mille (CPM) or cost per acquisition (CPA) model. CPM, the more common option, is the amount you'll pay for each 1000 listens or downloads of the podcast. Under the CPA model, you pay each time you gain a new customer from a podcast advertisement.
What determines the cost of a podcast ad?
Several factors impact podcast advertising rates. Some of the most influential factors are:
The length of the ad: It costs more to run longer ads. Typical podcast ad lengths are 15 seconds, 30 seconds, and 60 seconds.
The podcast's audience size: You may pay more to advertise on podcasts with more listeners. Audience size is typically determined by the average number of downloads over a 30-day period.
When the ad occurs during the podcast: Ads that play at the beginning or end of an episode typically cost more than ads placed in the middle.
How to create a podcast advertising campaign
How can you create an effective podcast advertising campaign? Here are six steps to follow when creating your campaign, along with some podcast advertising best practices.
1. Define your goals
Define your goals before you begin creating your campaign, as they'll guide the decisions you make throughout the process. Determine whether your main objective is to increase brand awareness, leads, sales, or something else, and how you'll measure your progress.
It's helpful to create SMART goals, which are:
Specific: Make your goal as detailed as possible.
Measurable: Set up a process for measuring your progress.
Attainable: Ensure your goals are realistic.
Relevant: Your goals should be relevant to your overall business objectives.
Time-bound: Set a timeline for achieving your goals.
2. Set your budget
You'll also want to set your budget before you begin creating your campaign. Before establishing your budget, you may want to conduct some preliminary research on pricing. Setting your budget early on in the process enables you to allocate your funding more effectively.
3. Find the right podcasts for your audience
Next, you'll need to find the podcasts your target audience listens to the most. It's typically better to look at listener demographics than the topic of the podcast since many users listen to a wide variety of podcasts.
4. Choose the type of ad
Another important decision is the type of ad you create. Two main categories of ads are baked-in ads and dynamically inserted ads.
Baked-in ads: Baked-in ads are part of the podcast itself, and anyone who listens to the podcast at any time will hear the same ad. The host often reads these ads.
Dynamically inserted: Ad servers insert these ads at the end of the podcast. Different users hear different ads depending on when they download the episode.
Baked-in ads typically sound more authentic than dynamically inserted ads and are often more effective. One study found that baked-in ads are 3.5 times more efficient than dynamically inserted ads in terms of CPA.
Dynamic ads are useful in certain situations, too, however. With dynamic ads, you can more easily A/B test your ads, which involves testing two variations of an ad to see which performs better.
If you have a time-sensitive offer, it might make more sense to create a dynamically inserted ad than one that will stay a part of the podcast episode forever.
You'll also need to decide at which point in the podcast episode to place your ad. Your three main options are:
Pre-roll ads are placed at the beginning of the podcast before the main content.
Mid-roll ads occur partway through the podcast episode.
Outro ads play at the very end of the episode.
Another consideration is ad length. The most common options are 15 seconds, 30 seconds, and 60 seconds.
5. Create your ads
Of course, you also need to create your ads. This process will involve writing a script and recording your ad unless the podcast host will read it. Professional podcast advertising agencies can help you with this process.
When creating your ads, aim to make them engaging. People may skip your ad if it doesn't capture their attention and keep them interested.
Also, try to make your ad as authentic as possible, especially if the host is going to read your ad. Let the podcast host try your product before they promote it on your podcast. Trusting the host to deliver your ad in their own style can also boost authenticity.
6. Track your campaign's success
Another essential step is setting up processes for tracking your campaigns' success, so you can calculate your ROI, report on your results, and make improvements to current and future campaigns.
Methods of tracking podcast advertising campaigns include:
Unique URLs: Create a unique URL that's included in your ad. When listeners go to this URL, you'll know they got there from your podcast ad.
Unique promo codes: Create a unique promo code that users can enter when checking out on your website.
Surveys: After customers visit your site or purchase something from you, ask them how they heard about you.
Learn how we increased traffic by over 40%, and conversions by over 100% for an ecommerce client.
Read the Case Study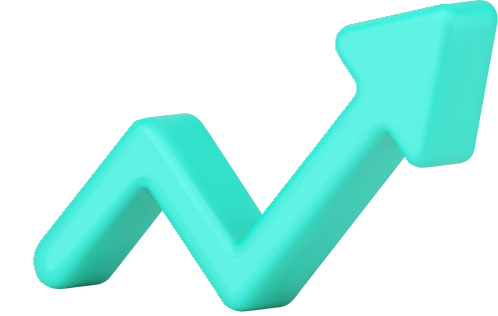 Why work with WebFX?
Why choose WebFX as your podcast advertising agency? Here are some of the top reasons our clients love working with us.
Expertise
We have more than 25 years of experience in digital marketing, and we've worked with clients across a vast range of industries.
Excellent Communication
When you work with us, you'll get a dedicated account manager who will get to know your business, answer your questions, and provide regular reports on your campaigns.
Cutting-Edge Technology
Our clients get access to our proprietary digital marketing platform, MarketingCloudFX. This platform makes it easy to track your campaigns and leads and offers AI-powered recommendations.
Full-Service Digital Marketing
We're a full-service digital marketing agency, so we provide a wide range of services that can complement your podcast advertising.
Real Results
We focus on getting results. Over the last five years, we've generated 7.8 million leads and $3 billion in revenue for our clients.
Get started with podcast advertising
Want to learn more about our podcast advertising services? Request your free quote today!





+1020
For verified ratings of our marketing services, please read our:

WebFX Agency Rating:
4.9 / 5 with 300 ratings
Industry-Leading 1020 Testimonials

Learn More About Podcasting
Digital Advertising Services
Learn About Digital Marketing