Are you curious about how users interact with your ads and what grabs their interest? If so, ad tracking is an excellent solution for your business. This process will help you understand who interacts with your ad and what interests them the most.
We have a video update on ad tracking—including the shift to a cookie-less Internet—below.
So, what is ad tracking?
On this page, we'll discuss ad tracking and provide you with three reasons to utilize this strategy. Keep reading to learn more, and contact us online to learn how ad tracking will help your paid advertisements drive better results. You can also give us a call at 888-601-5359 to speak to a specialist directly!
Partner with a team of ecommerce masters!
WebFX campaigns have delivered more than 12,936,451 ecommerce transactions in the last 5 years
Read the Case Studies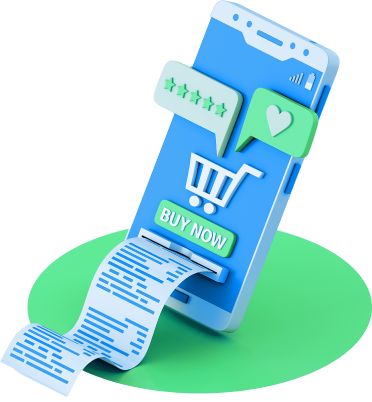 What is ad tracking?
Ad tracking is the process of collecting data from advertising campaigns.
You can use ad tracking to help gain insight on users, so you can create advertising campaigns that engage your audience and interest them in your products and services. This type of tracking occurs across multiple platforms and tools. You can use ad tracking through Google and social media platforms like Facebook.
What can you track with ad tracking?

With ad tracking, you'll obtain various metrics about your audience's behavior on your site and within your ads.
You can track multiple metrics, like:
Views
Impressions
Clicks
And more online behaviors
Ad tracking offers an abundance of metrics for your business. You must weed through these metrics and decide on the most valuable ones to focus on for your campaign.
How do you track ad data?
There are three different options for ad tracking:
URL tracking
When you invest in ad tracking services, you'll have the opportunity to track activity through URLs. URL tracking is an efficient way for you to track your audience's behavior on your site.
URL tracking uses a standard page URL from your website and adds a tracking token to the end of it. When users click on the URL, it sends a signal back to your tracking tool. From this point, you can track behaviors on your ads or pages.
With URL tracking, you'll get information about where users click the link. If you're running an advertising campaign on multiple websites, you can use URL tracking to see which campaign drives the most clicks. URL tracking is ideal if you're looking to track visits or leads.
You can also use it to track conversions. This option is great if you're looking to focus more on how people find your business and if they convert.
Tracking pixels
Tracking pixels are another popular way to obtain ad data. These pixels are a transparent 1×1 pixel image that you can integrate into emails, ads, and webpages.
When someone visits your site or views your ad, the pixel sends a signal back to your tracking tool to tell you that someone saw the page. As a result, the tracking pixel provides you with comprehensive data about users and their activity. Since you have access to an abundance of information, you'll want to focus on tracking information that matters most to your business.
With a tracking pixel, you can track how many people view your ad versus how many people click on it. You can track how people navigate your site and what pages they view. It helps you gain a comprehensive view of your audience and their online behaviors.
If you want to understand how users interact with your content, tracking pixels will help you understand their behaviors.
Cookies
The last type of ad tracking is cookies. These cookies work as a tracking tool to help you gain insight into your audience's behavior. You typically use these on your website, but you can also use them to track behavior on ads.
With cookies, companies typically ask for consent from users before tracking their activity. It allows users to be informed about websites that track their activities. Many companies use cookies to create a customized user experience.
It allows you to collect data on user behavior so that you can deliver a better experience for your audience. When it comes to ad tracking, many companies use cookies to create retargeted ads. It's a viable option because you track all the information about your audience's browsing behavior, which allows you to deliver a custom ad experience.
Cookies will help you build a user profile on someone based on their activity and browsing habits. You can leverage this information and serve ads that interest your audience.
3 reasons ad tracking is a fantastic business move
Ad tracking is valuable to your business. Let's take a look at three big reasons to use Google ad tracking and social media ad tracking.
1. You get to know your audience better
Ad tracking is valuable for helping you understand your audience better. While you know who's in your audience, you may not know everything about them. You generally have an idea of their interests, but ad tracking services give you a more in-depth look at their profile.
When you track ad behavior, you receive an abundance of valuable information. You can learn necessary demographic information, but more importantly, you learn engagement behavior and buying habits. It's extremely valuable to understand how your audience interacts with your ads. You want to know that you're delivering a valuable ad experience.
If your ads aren't relevant or interesting to your audience, you'll see it when you track your ad. This information helps you understand your audience better and therefore, create more effective ads.
2. It helps you provide your audience with a more relevant ad experience
The biggest issue companies struggle with is creating a relevant ad experience. Companies often believe they know the types of ads that will garner interest, only to find low engagement with their advertisements. With ad tracking, you'll provide your audience with a more relevant ad experience.
Ad tracking allows you to see how users engage with your ads. You'll understand which parts garner the most engagement and interest from your audience, while learning more about what your audience wants from your business. When you use ad tracking, you deliver a more personalized ad experience.
You base your ads on users' behaviors. Let's say you run an ad for three popular pairs of shoes you sell. Upon using ad tracking, you find that most ad clickers focused on Pair A.
Knowing their information, you deliver an ad experience that focuses on the pair of shoes people engaged with the most. Ad tracking also creates an excellent opportunity for retargeting. Retargeting allows you to deliver ad content to users who interacted with your brand or products previously.
In this case, you know which users interacted with the popular pair of shoes. As a result, you deliver the ad with just Pair A to entice these users back into buying your shoes. By utilizing ad tracking, you'll deliver a better ad experience for your audience that gets them to engage with your ads.
3. You'll get a better return on investment (ROI)
When you invest in any digital marketing strategy, you want to know that the money you spend on the strategy will come back to you. With ad retargeting, you increase the possibility of earning a good return on investment (ROI). Ad tracking services allow you to create more tailored ads.
Through tracking, you'll learn your audience better and understand how they interact with your content. When you deliver a better ad experience, you're more likely to earn conversions. More conversions mean a better ROI for your business.
93% of WebFX customers are extremely satisfied with their digital marketing results.
"Working with WebFX, everything is very organized and strategic. We're only a year into our partnership, and our expectations have definitely been met."
View More Client Testimonials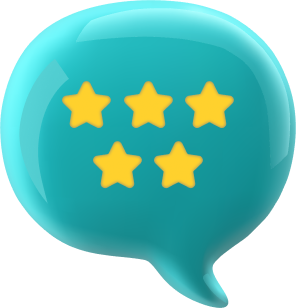 Start using ad tracking to deliver better ad experience today
Ad tracking is a great way for you to understand your audience's browsing behaviors better.
You can use that information to provide a more tailored ad experience for them. A customized ad experience leads to more conversions and growth for your business. At WebFX, we have over a decade of experience in creating ads that drive results.
We're a full-service digital marketing company that specializes in advertising services. We'll help you deliver social media ads and Google Ads that engage your audience and get them to choose your business. To learn more about our paid advertising packages, contact us online or call us today at 888-601-5359 to speak with a strategist.
Get posts by email
Join 200,000 marketing managers and subscribe to Revenue Weekly!
"*" indicates required fields
WebFX Careers
Join our mission to provide industry-leading digital marketing services to businesses around the globe - all while building your personal knowledge and growing as an individual.