What Is Competitive Analysis?
As a business owner, you are always going to have competitors. Whether it's a big corporate company or a business down the street, other companies will make products like yours. Conducting a competitive analysis will help you stay on top of the competition.
It's important to know what your competition is doing, so you can see how you stack up against them and how you can gain a leg up against competitors.
So, what is competitive analysis? How will it benefit your business?
On this page, we'll discuss how to conduct a competitive analysis and the benefits you'll reap by using this strategy. If you need help conducting your competitive analysis, call us today at 888-601-5359 to speak with a strategist.
93% of WebFX customers are extremely satisfied with their digital marketing results.
"Working with WebFX, everything is very organized and strategic. We're only a year into our partnership, and our expectations have definitely been met."
View More Client Testimonials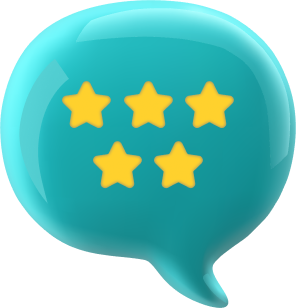 What is competitive analysis?
A competitive analysis is a crucial element of your marketing plan, and it involves investigating your rivals to see what they do to attract leads.
Conducting a competitive analysis will help you see how you can perform better than your competitors and where you can make changes to improve your campaigns.
To find information about your competitors, use the public domain to research them and learn about their business. Using competitor analysis tools like Buzzsumo and checking out research databases to collect additional information will also help you learn more about their marketing strategies.
Competitive analysis shows you the type of threat your competitors pose to your business. By using analysis tools, you will see the advantages they have over your company and successfully adjust your promotional tactics to win over your leads.
How to conduct competitive analysis
There are a few steps you need to take to conduct successful competitive analysis. This will help you gain more information so you can create a better campaign.
1. Identify your top competitors
If you had to sit down and think about companies that rival your business, could you name them? Many businesses know one or two competitors, but they may not know all their immediate competitors. To conduct successful competitive analysis, identify the major players in your field.
Start by making a list of the top 10 businesses that rival your company. This will help you focus on companies that are an immediate threat to your business.
If you don't know many of your competitors, you will find them by conducting a search. For instance, search for key terms or products that your business offers to see the other businesses that appear in the search results.
This helps you see who sells similar products to your own. It's a great list to start analyzing each competitor.
2. Analyze each competitor's content
Once you know your competitors, you can start analyzing their content. You want to see how the try to appeal to their audience and get them to engage with their business.
First, you want to see the type of content they produce, like blogs, videos, case studies, eBooks, infographics, and other type of content. Analyze the topics they cover and how often they update their content.
Once you find the type of content, analyze that content's value. Ask questions like:
What does the audience get out of this content?
How does this content drive in leads for your competitor?
Then, compare the quality of your content to your competitor's content. This is a great opportunity to see where you may be missing gaps in your content production.
Additionally, frequency is an important part of producing content. You need to create content often enough to keep your audience interested and coming back for more.
By looking at a competitor's content, you can understand why they may generate more quality leads than your business. It will help you see what your competition does to garner leads and how you can improve your own content to drive in leads.
3. Look at their SEO
If you check out their content and find that there are many similarities between you and your competition, there may be other factors that help your competitors perform better. Search engine optimization (SEO) is one of many viable reasons as to why your competitors may drive in more leads.
When you look at your competitor's SEO, the first thing you can look at is keyword integration. Look at their pages to see how they integrate keywords and where they use them. For example:
Do they use keywords in headers?
Do they use keywords in meta descriptions and title tags?
Do they use keywords in body text?
If your keyword integration is lacking, this may be why your competition performs better. Even if you produce the same content, you need to integrate keywords properly to rank for those keywords. It drives the right traffic to your website.
You can use this opportunity to see if there are keywords they are using that you aren't. This will help you discover new keywords that will help you improve your campaign.
When you analyze your competitor's SEO, you can also take note of their page speed. Look at things like:
Do their pages load quickly as you look around?
Do files load quickly on each page?
Page speed is an important factor that affects your SEO ranking.
If your pages don't load quickly, your competitors will have that edge over your business. Use Google PageSpeed Insights to see how your site compares to your competitors' sites.
4. Analyze their social media presence
Social media is an important part of any business. It is a way for your business to connect with leads that are interested in your products or services. To see what you could improve on your pages, compare your social media pages to theirs for additional insight.
First, you'll want to see which social media sites they use. This gives you an idea as to where your competitors expect to connect with leads.
Next, you'll want to analyze each social profile. You'll want to consider things like:
How do they use their profile?
Are they constantly posting content?
Who follows them?
Also, look at the type of content they post for their audience. This is also an opportunity to look at their followers and see how their followers engage with their content.
It's important that you have an in-depth look at these social media profiles. If a company just has one social page, it doesn't mean they are posting and updating it constantly.
Look into their social profiles to see how they use social media to interact with their followers.
5. Conduct a SWOT analysis
After you analyzed all their profiles, you can conduct a SWOT analysis for your business and each of your competitors. SWOT stands for strengths, weaknesses, opportunities, and threats. This is a great way to create an overall analysis of your competitors.
First, you'll want to look at the strengths of each company. What do they do well? How do they perform better than your company?
This will help you see how where your competitors perform the strongest. It will also help you figure out your own strengths and how that affects your competition.
Next, look at weaknesses. Where do these competitors fall short? No company is perfect, so there will be at least a few things that each competitor does not do well.
From the weaknesses, you can figure out growth opportunities. For example:
Where can these companies make their mark in the market?
How can they improve their campaign?
When there are weaknesses, there are opportunities to make changes. You will be able to reflect this in your own SWOT analysis by implementing successful ideas from your competitors to improve your campaign.
Lastly, look at what threatens the financial well-being of your business and your competitors. This will help you see where businesses are vulnerable. From analyzing business threats, you will be able to strengthen your business to lower your vulnerability.
6. Figure out where you can improve
After conducting your SWOT analysis, figure out where your company can improve. It's great to look at your competitors and see the tactics they use to generate leads to help you generate ideas for your own campaign.
When you understand your competition, you'll understand your own business better. By analyzing the advantages you have over your competition, you will be better prepared to strengthen them to outperform your competitors.
By partnering with WebFX, our team of 500+ marketing experts will help you earn more leads and profit with a competitive analysis. In fact, we have the number one competitor tracking and intelligence technology platform in the industry. Our tool, CompetitorSpyFX, helps our clients gain an edge on your competition.
Measuring the metrics that affect your bottom line.
Are you interested in custom reporting that is specific to your unique business needs? Powered by MarketingCloudFX, WebFX creates custom reports based on the metrics that matter most to your company.
Leads

Transactions

Calls

Revenue
Learn More

4 benefits of competitive analysis
When you use a competitive analysis, you'll experience numerous benefits. Our team has more than 25 years of experience using competitive analysis to drive over $3 billion in sales for our clients.
Read more about the benefits of this marketing method, or call us if you have any questions about creating your own competitive analysis.
1. You'll improve your SEO
As stated previously, SEO can be the reason your competition performs better. So, instead of adjusting your products and services, use competitive analysis to check out your competitors' use of SEO. Doing this will help you improve your SEO and generate more leads.
To do this, check out how other businesses optimize their SEO listing and integrate those tactics into your SEO campaign. For example, you can earn backlinks, use keywords, and improve your page speed. This will help you compete with other businesses.
Using competitive analysis is an opportunity for you to adapt to your business's playing field and include some of those strategies in your own plan. By improving your SEO, you will be better equipped to outperform other businesses.
2. You'll create more compelling content
When you do a competitive analysis, you see the kind of content your competitors produce. You can analyze the type of content they produce as well as the topics they cover. This provides your business with the opportunity to create more compelling content.
Your competitors can give you ideas about content you can produce for your audience. Whether it is the style or the topic, you'll be able to expand your content to reach more people. Your competitive analysis will help you produce better content so you can attract more leads.
3. You'll get a leg up on your competition
If you want your business to attract more leads, you need to know how to outdo your competition. When you conduct a competitive analysis, you gain insight into how you can improve your campaign to perform better than your competitors.
Doing this will allow you to see what your competitors are doing and figure out how you can do it better. You will create more compelling content, improve your SEO, build your social media profiles, and outperform them on several levels if you know what their strategies are.
You always want to stay ahead of your competitors, and this analysis helps you do that. If you conduct competitive analysis often and constantly work to improve your campaign, you'll compete better with other businesses.
4. You'll earn more conversions
In the end, you want to earn more conversions than your competitors. Competitive analysis helps you improve your marketing plan to drive in more leads.
When you look at your competitors, you will see how they attract leads. Analyzing this area helps you create new ways to earn valuable leads. You will improve your SEO, create more engaging social profiles, and attract more leads to your business.
By attracting more leads, you create more opportunities for your business to earn conversions.
Time to Level Up Your Sales
Our long list of services helps you grow every aspect of your business with marketing strategies that are proven to increase bottom-line metrics like revenue and conversions.
In the past 5 years, we've managed more than 12.9 MILLION transactions across our client base.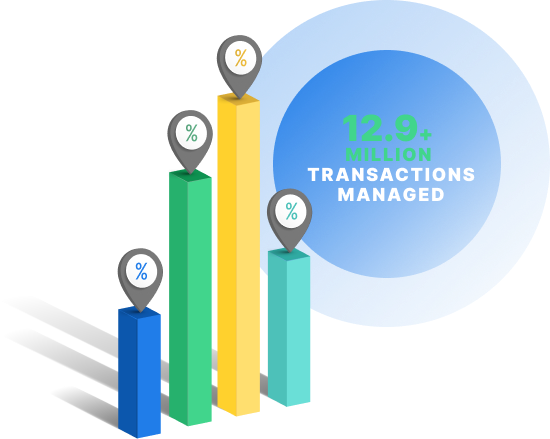 WebFX can help you conduct a competitive analysis
Your competitive analysis is an opportunity for your business to see what the competition is doing. By doing this, you'll improve your marketing tactics to drive more traffic and valuable leads for your business. If you're going to make positive changes to your business' digital marketing plan, you need to conduct a great competitive analysis first.
At WebFX, we know how to conduct competitive analysis to help you figure out where you stand with your competitors. We have a team of 500+ experts that are dedicated to your campaign. Our award-winning team will help you analyze the competition and come up with a strategy to help your business perform better than them.
If you're looking for a company that drives results, look no further. To date, we've driven over $3 billion in sales and over 7.8 million leads for our clients. We focus on putting client success first.
Our clients love the work we do, too. We have over 1020 client testimonials from a variety of industries. Check them out to see what it's like to partner with a top competitive analysis expert like WebFX!
Get started today!
If you're ready to start conducting competitive analysis to produce a better digital marketing campaign, contact us online or call us today at 888-601-5359 to speak with a strategist.
We look forward to helping your business grow!