The channel partner model is an alternative to the direct sales model in which you work with various third parties, such as dealers and distributors, to market and sell your products. This approach to marketing and sales can help manufacturers establish a presence in various local markets and grow their revenue. But how do you create a marketing plan that works for your company, your channel partners, and your customers?
In this post, we'll define channel partner marketing and offer some tips for creating an effective channel partner marketing strategy. At WebFX, we've worked on channel partner marketing strategies for numerous organizations and offer a full suite of digital marketing services. Check out our free resources to learn more or keep reading for more information about channel partner marketing.
Time to Level Up Your Sales
Our long list of services helps you grow every aspect of your business with marketing strategies that are proven to increase bottom-line metrics like revenue and conversions.
In the past 5 years, we've managed more than 12.9 MILLION transactions across our client base.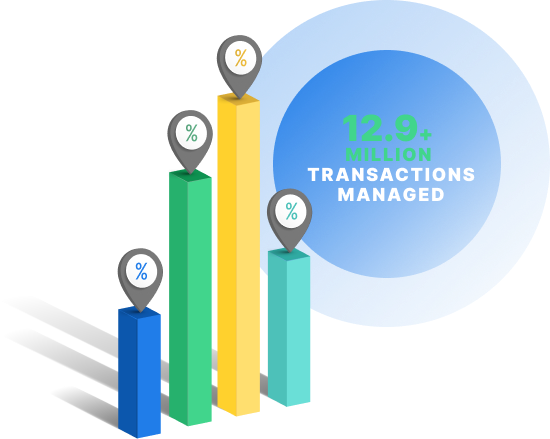 What is channel partner marketing?
Channel partner marketing refers to the methods used to promote products and services sold by channel partners.
This type of marketing needs to consider the requirements and goals of the manufacturer and the channel partners, as well as both of their audiences.
What are channel partners?
A channel partner is a company that works with the manufacturer or producer of a product or service to market and sell the manufacturer's products or services. Channel partners may be dealers, distributors, affiliate partners, value-added providers, or other organizations. Under the channel partner agreement model, the producer works with third parties, rather than an internal team, to market and sell its products.
For example, say your company manufactures HVAC equipment. You could choose to sell it directly to consumers. Or, you could take the channel partner approach by working with a network of authorized distributors who sell your products.
How manufacturers can create a channel partner marketing strategy
Now that you have the answer to the question 'what is channel partner marketing,' how can you create a channel partner marketing plan?
If you're the company producing the products or services, what should you consider when creating a channel partner marketing strategy? As a manufacturer, you'll need to keep your company's goals and needs in mind, as well as those of your channel partners. You want to create a channel partner marketing strategy that helps your partners to increase their sales and benefits your company, your partners, and your customers.
The following tips can help when creating a channel partner marketing strategy:
Find the right partners
Choosing the right channel partners is crucial for setting both your manufacturing company and your dealers up for success. Before selecting channel partners, develop a profile that describes your ideal candidate for a channel partner agreement. Consider factors such as potential channel partners':
Size
Location
Potential and established customer base
Sales capacity
Company values
Defining these characteristics will help you make sure your sellers are good fits for your manufacturing company and customers, and will increase your chances of success.
Create a brand standards guide
Another essential step is creating a brand standards guide and distributing it to your marketing partners. A brand standards guide defines your brand and describes the branding elements you use to create a consistent brand identity, even when working with numerous third parties. This document ensures your channel partners understand your brand and keeps your employees, your channel partners, and any third-party marketers on the same page.
Here are some of the elements you should include in your guide:
Your brand mission and vision explain why your company exists and where you want to go in the future.
Your target audience is the people you want to reach with your marketing — your ideal customers.
Your brand personality defines your brand's characteristics. Include several adjectives that your brand is and several that your brand is not. For example, your brand might be sophisticated and simple and not casual or extravagant.
Your company values are guiding principles for your company. Examples include honesty, affordability, and reliability.
Your key messages are the main ideas you want to communicate to customers through your marketing.
Your brand voice is your brand's writing style. Describe your style's overall feel and include words you like to use and don't like to use.
Your logo guidelines describe how partners should use your logo and how not to use it. This section should include examples of your logo and any variations.
Your color palette tells partners which colors your brand uses for which purposes.
Your fonts section provides the fonts used in your marketing and sales materials.
Here's an example from Netflix's brand guidelines explaining their logo colors: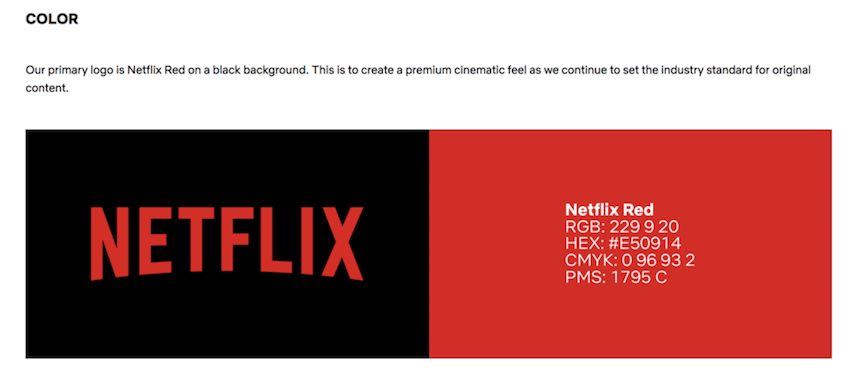 Provide training and marketing materials
Providing your dealers with training, marketing materials, and access to tools and resources keeps everyone on the same page and helps marketing partners find success. Whenever you add a new partner, provide initial training. Offer periodic trainings as well, and update your partners if you make changes to your marketing strategy or brand guidelines.
You can also provide your collaborators with marketing materials, such as email templates, brochures, website design templates, and more. This benefits partners by giving them access to marketing resources they wouldn't otherwise have access to and helps them boost sales of your products.
Leave some room for customization
While you want to establish brand standards, create a marketing strategy, and provide training and marketing materials, you may also want to leave some room for channel partners to add their own personal touches to their marketing efforts. Each dealer knows their local customers best and likely has ideas on how best to reach them and interact with them.
You also don't necessarily want each distributor in your network to use exactly the same content. This approach can leave it feeling less than genuine, and some types of content, like blog posts, should be tailored to local customers. For example, if it hardly ever snows in a certain target market, the dealers in that market don't need to post about snow removal equipment on their blog.
Evaluate your results
Set goals for your marketing efforts, measure your results, and periodically evaluate your progress toward your goals.
This process will help keep your efforts on track and allow you to adjust your strategies if needed. The metrics you measure will depend on the goals you set. For instance, you may measure sales completed, new leads acquired, or numerous other key performance indicators (KPIs).
You should also keep an open line of communication with your partners. Let them know that they can come to you with any issues or ideas they have.
Discover our channel partner marketing services
Marketing methods to use for channel partner marketing
You can use many channel marketing tactics as part of your channel partner marketing strategy, including various digital and traditional marketing methods. Digital tactics are those that use Internet-based channels, such as search engines and online videos.
Traditional channels include billboards, direct mail, and radio ads. The right methods depend on your goals, the channels your audience uses, and other factors. Some of the most beneficial digital channel marketing tactics to consider include:
93% of WebFX customers are extremely satisfied with their digital marketing results.
"Working with WebFX, everything is very organized and strategic. We're only a year into our partnership, and our expectations have definitely been met."
View More Client Testimonials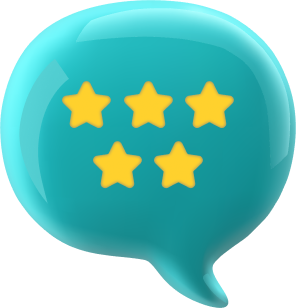 Learn more about channel partner marketing with WebFX
At WebFX, we have more than 25 years of experience in digital marketing, and our work has generated more than 7.8 million leads and $3 billion in revenue for our clients over the last five years. We've worked on channel partner marketing strategies for clients across numerous industries, including CAT, Quincy Compressor, KOA, and more. For more digital marketing tips from our team of experts, join more than 200,000 professionals in signing up for our email newsletters.
For more information about how our channel partner marketing services can help you grow your business, contact us today.
WebFX Careers
Join our mission to provide industry-leading digital marketing services to businesses around the globe - all while building your personal knowledge and growing as an individual.