June 11, 2021
8 minute read
Sarah Berry is a Google Analytics-certified Web Marketing Consultant at WebFX. She's written over 400 articles on digital marketing, covering topics like SEO, CRO, and Amazon. When she isn't polishing her Time Magazine Person of the Year Award, she's spending time with her flock of ducks.
Almost 71% of marketers struggle with creating ads that reach the right audience at the right time. That's why nearly 90% of those marketers' plan to up their investment in contextual targeting to achieve their advertising goals. What is contextual targeting, though?
Keep reading, because this post covers all the essential details of contextual targeting, from what its definition to why it matters. Plus, it features several must-see contextual ad examples that'll inspire your team and your next ad campaign. If you're looking for more than inspiration, but also tips and strategies from pay-per-click (PPC) advertising experts, sign up for our free newsletter, Revenue Weekly, and get actionable advice in your inbox from the professionals.
What is contextual targeting?
Contextual targeting, also known as contextual advertising, describes a targeted and automated form of digital advertising.
Advanced ad platforms, like Google Ads, select and serve contextual ads based on the user's identity and the surrounding content on the page.
What types of contextual advertising can businesses use?
With contextual advertising, your business can use a few ad formats, including:
Video: A video ad, like one on YouTube, can target user interests by what they're watching. If someone clicks on a video about waxing cars, for instance, they may receive an ad for car wax on that page or video.
Native: A native ad can feature contextual targeting. In appearance, native ads look like they're a natural part of a website. They align with the visual design of a site, for example, which can make them more enticing and trustworthy to users.
Behavioral: A behavioral ad combines the context of a page with a user's behavior, like their location or pages visited. For many businesses, behavior and context offer a powerful approach to online advertising.
Who offers contextual targeting?
While contextual advertising may seem like a futuristic form of advertising, it's available from well-known advertising platforms. If you advertise via Google Ads, for example, you can start using contextual targeting in your campaigns immediately. A few examples of platforms that offer contextual targeting include:
Due to the size of Google's Display Ad Network, many businesses invest their ad budget into Google Ads. Your company, however, may experiment with other ad networks to reach your audience and achieve the results you want, like clicks, leads, and sales.
What are the benefits of contextual advertising?
If you're thinking about using contextual targeting in your advertising strategy, you want to make sure it's a smart investment for your business. Using contextual targeting, however, offers several competitive advantages when it comes to online ad campaigns.
Contextual ads take targeting to a whole new level
Targeting is one of the most significant advantages of contextual ads.
With contextual advertising, your business can create ads tailored to a user, from their interests to their online behavior. Whether you're looking to reach a niche audience or a broad one, contextual targeting can help you reach the right people at the right time.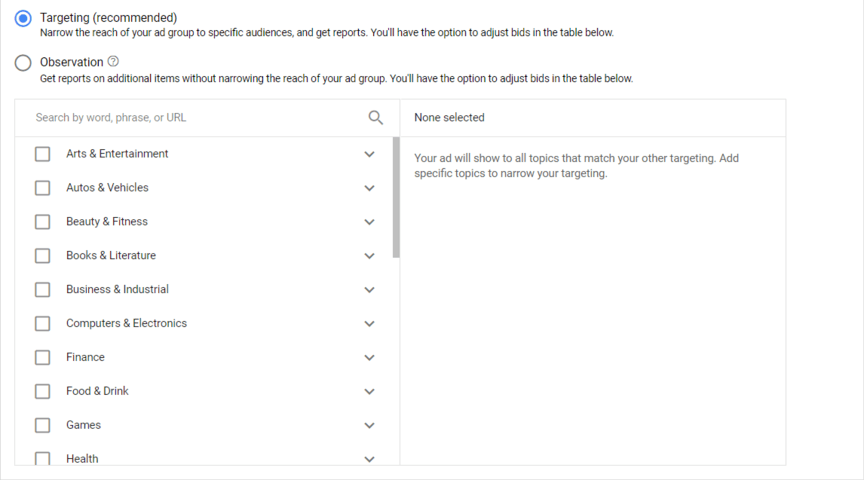 For example, if your business uses contextual targeting in Google Ads, you can refine users by:
Demographics
Topics
Interests
Keywords
And more
All these different filters allow your company to create a targeted audience for various ad groups.
Contextual ads get users engaged and excited
People want a personalized, targeted experience. That's why 90% of leading marketers credit personalization for contributing to their company's profitability. It's also why seven in 10 consumers want and prefer personalized ads.
With contextual targeting, your company can deliver on user expectations, plus reap the financial benefits. When you engage users with ads personalized to their interests, you can get them excited. That isn't easy, and it's a massive accomplishment.
Engaging and exciting users can directly impact your click-through rate (CTR), as well as conversions. If you can do that with your advertisements, why not do it?
Contextual ads generate real results
You want results, and so do your company leaders. Whether it's more clicks, leads, or sales, you have benchmarks that you need to reach.
Contextual advertising can help your team accomplish those goals. That's because you're taking a user-focused approach to advertising that goes beyond bids, ad copy, or landing page design. Like search engine optimization (SEO), contextual targeting allows you to connect with users at the perfect moment.
That's because SEO helps improve your visibility in search results, as well as revolves around the use of search engines. If someone searches, "sweet smelling candles," on Google, they'll receive a list of relevant search results, like a compilation of ecommerce sites or a write-up of the best candles by a blog. Similarly, with contextual advertising, people receive ads tailored to their current interests and browsing history.
For example, if you sell landscaping services, your contextual ad may appear on a popular gardening blog. The page may feature posts that discuss landscaping tips, challenges, and more. No matter the specific topic, though, this page puts users in the mindset of gardening and landscaping.
Essentially, these pages prime users for your ad, making them more likely to click on it. For your business, this priming can result in significant changes in ad performance. You may see an increase in clicks and conversions, as well as improvements when it comes to how long users stay on your website.
3 contextual advertising examples you need to see to believe
Companies across industries use contextual ads.
A few of the most innovative contextual advertising examples include these three:
1. Oreo
The well-known cookie company, Oreo, used contextual advertising to capitalize on an unexpected moment: a power outage. In 2013, everyone tuning into the Super Bowl, whether in-person or at-home, saw the stadium lose power and become pitch black. At that moment, Oreo saw an opportunity.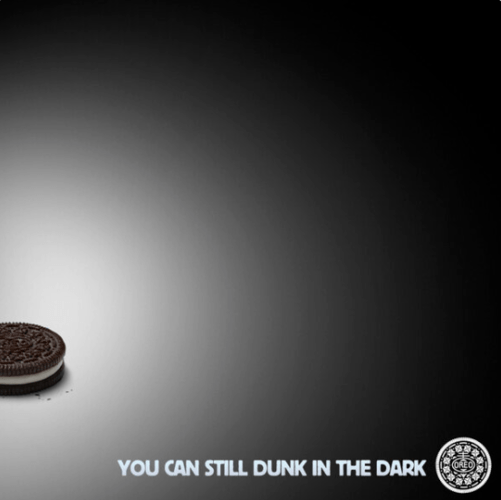 The company quickly launched a paid ad and post on Twitter that said, "You can still dunk in the dark." The real-time post gained traction fast. For a name-brand like Oreo, this contextual ad improved brand awareness and built the company's relationship with users nationwide.
2. Sony
Sony, a company synonymous with electronics and gaming, also used contextual targeting. In its video game, "WipEout HD," users experienced advertisements that aligned with the game's futuristic design, as well as the interest of users playing the game: vehicles. Unlike Oreo's contextual advertising efforts, however, Sony experienced backlash for its strategy.
One of the reasons was because the ads appeared as a loading screen, versus appearing naturally alongside the content, like when an ad displays on a blog. Users had to acknowledge and see the ads to play the game. The eventual backlash resulted in Sony removing the contextual ads.
3. The Sports Den
The Sports Den, a sports jerseys and merchandise retailer, took advantage of contextual ads too. During the Sochi Olympics, the Canadian company tailored its ads on Google to the different matchups between Canada and other countries. When Canada faced the U.S., for example, The Sports Den created ad copy that said, "Screw the US." These ads delivered massive results for The Sports Den.
Their CTR, for example, went from 2.61% to 7.78% when updating the ad copy from "Team Canada Jerseys" to "Screw the US." Those clicks resulted in not only brand awareness for the company, but also sales. With inspiration from these contextual ad examples, your business can develop a contextual advertising strategy that works for your unique niche. You can create ads that users love (unlike Sony's) and that drive the results you're looking for, whether it's awareness or transactions.
Our digital marketing campaigns impact the metrics that improve your bottom line.
See More Results

WebFX has driven the following results for clients:

$3 billion
In client revenue

7.8 million
Leads for our clients

5.2 million
Client phone calls
Leverage contextual ads in your paid advertising campaign
An advertising strategy based on contextual ads can help your business increase the performance of its ad campaigns.
Whether you're looking to drive sales, leads, or awareness from your ad strategy, you can do it with contextual targeting. While useful, contextual advertising doesn't diminish the challenges that come with PPC. Even if you create a hyper-targeted campaign that reaches your audience, you need a compelling offer and ad copy, as well as a fast landing page to drive users to convert and achieve your goals.
With more than 650 campaigns managed, WebFX can help your company eliminate the challenges of PPC. In the past five years alone, we've helped our clients earn more than $3 billion in revenue and more than 7.8 million leads — and we're ready to help your business grow, too. Call us at 888-601-5359 or contact us online to learn more about our PPC services today!
Sarah Berry is a Google Analytics-certified

Web Marketing Consultant at WebFX

. She's written over 400 articles on digital marketing, covering topics like SEO, CRO, and Amazon. When she isn't polishing her Time Magazine Person of the Year Award, she's spending time with her flock of ducks.

WebFX is a full-service marketing agency with 1000+ client reviews and a 4.9-star rating on Clutch! Find out how our expert team and revenue-accelerating tech can drive results for you! Learn more
Try our free Marketing Calculator
Craft a tailored online marketing strategy! Utilize our free Internet marketing calculator for a custom plan based on your location, reach, timeframe, and budget.
Plan Your Marketing Budget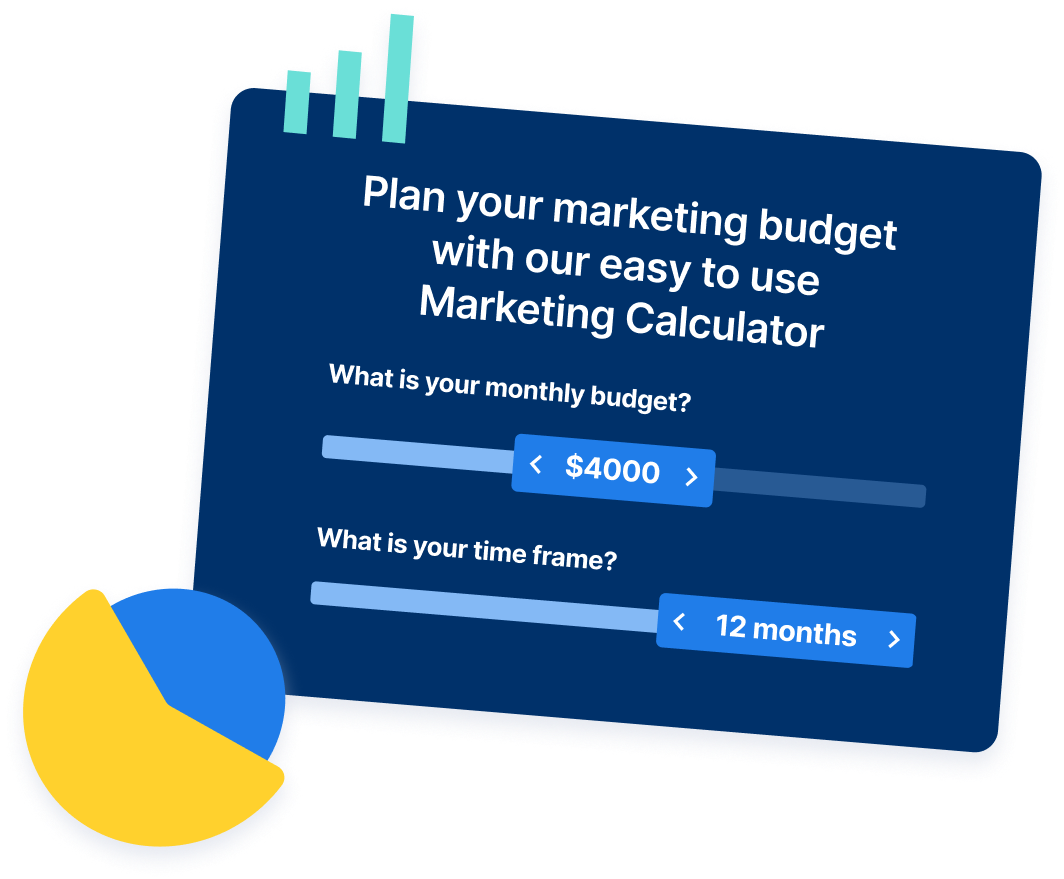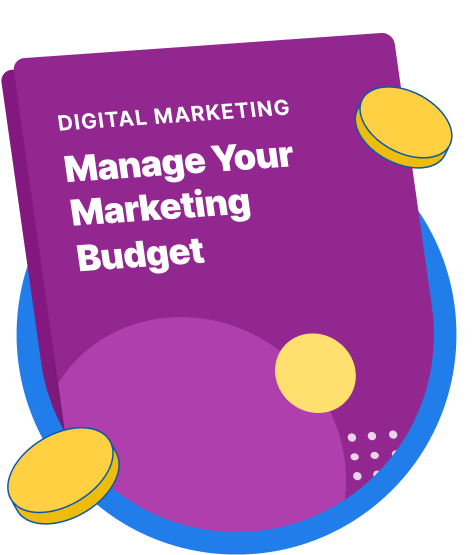 Maximize Your Marketing ROI
Claim your free eBook packed with proven strategies to boost your marketing efforts.
Get the Guide
Try our free Marketing Calculator
Craft a tailored online marketing strategy! Utilize our free Internet marketing calculator for a custom plan based on your location, reach, timeframe, and budget.
Plan Your Marketing Budget