Forgotten Voices International
Zambia & Zimbabwe

PROJECT 1 RESULTS
A new wing was created to provide more eduational space, and is anticipated to support 58 orphaned children and 10 adoptive families in the community.
the goal
Add a wing to the Community School in order to accommodate 250+ more students per year.
start date
December 2017
completion date
April 2018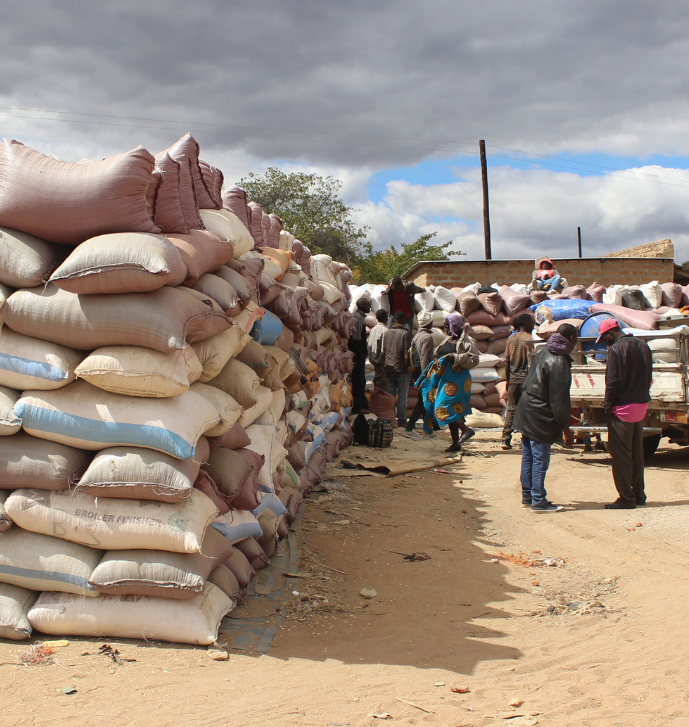 About the Project
Chilenje BIC Community Group – Community School Wing Addition & Rental Property Management Company
Chilenje BIC Community Group is one of the most prominent service teams of its kind in Lusaka City. It boasts over 200 volunteers, and the group is known for its compassionate civic work to help those in need in their community. The group focuses mostly on widows, orphans, and the elederly.
One of the group's most notable milestones was opening a community school in 2015 that enrolled 156 children.
FXBuilds has been able to aid the Chilenje BIC Group in adding a new wing to the school in order to accommodate more children — 250+ more students per year, to be exact. Not only will this project help to grow the community's eductaional capabilities, but local leaders anticipate that the income from the project will help to support 58 orphaned children and 10 adoptive families.
Project2 Results
The ability for the community to build and market a new hardware store in their community, which will allow them to reinvest in young people with store profit.
the goal
Fund a new hardware store which will specialize in selling durable materials to support local building needs.
start date
December 2017
completion date
April 2018
About the Project
BIC Kalomo Community Group IGA - Hardware Store
The BIC Kalomo Community Group serves as a central gathering spot for the community, by way of providing weekly gatherings, counceling, savings groups, income generation training, and more. The group's goal is to support 200 orphaned or vulnerable children in addition to 138 caregivers by 2021.
Their current project which was funded by FXBuilds, is building a hardware store as an income-generation project. The hardware store will sell materials that are needed in local building projects, including cement, timber planks, wiring cables, nails, door frames, toilets, and more.
The team will use radio stations and posters to raise awareness of their new business in order to build their customer base. The success of the hardware store will allow for them to reinvest in young people with the profits made at the store.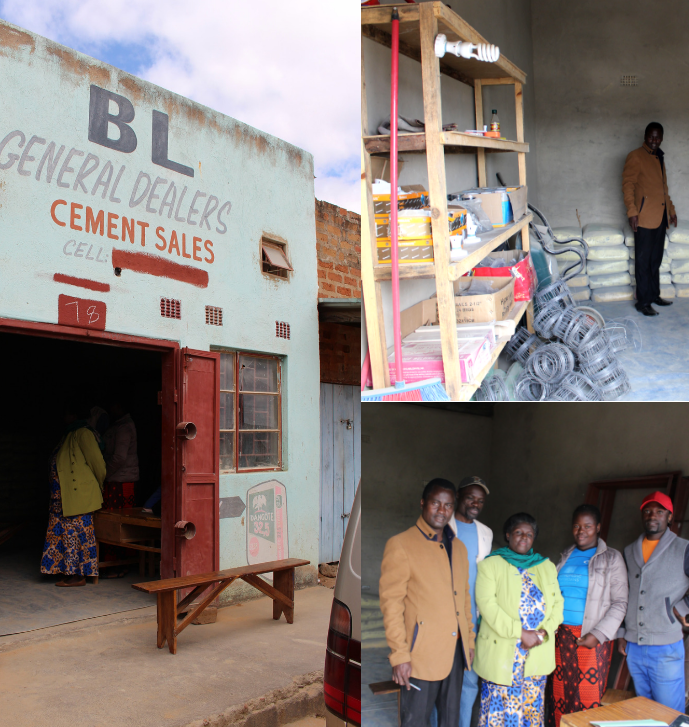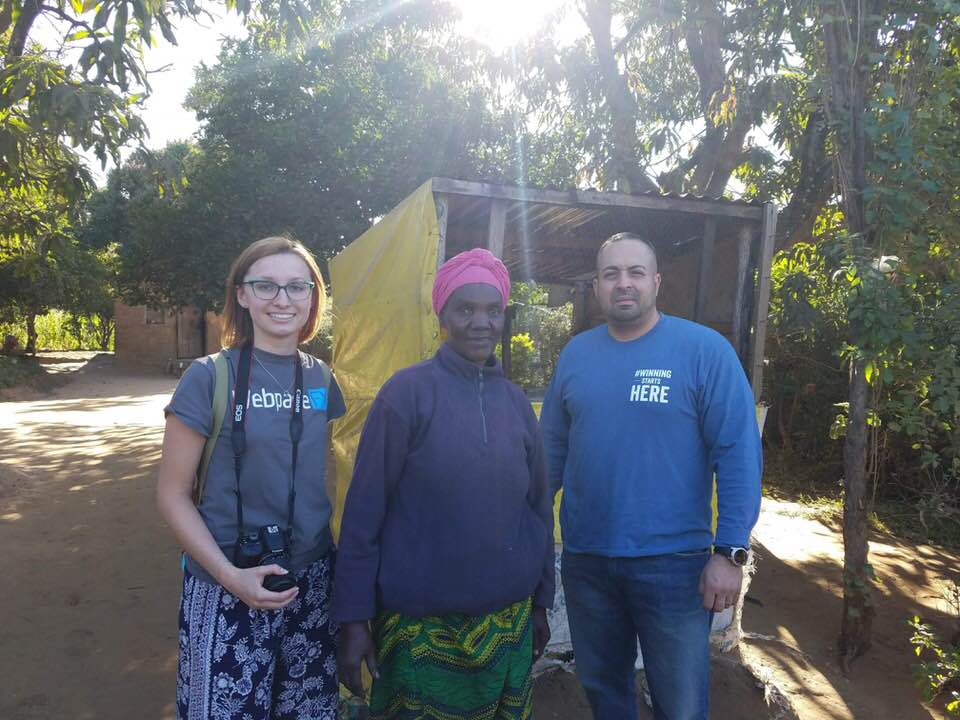 PROJECT 3 RESULTS
A piggery shelter was built and had healthy pigs, with new piglets expected soon.
the goal
Fund the Itini Community Group's piggery and agricultural farm project.
start date
December 2017
completion date
April 2018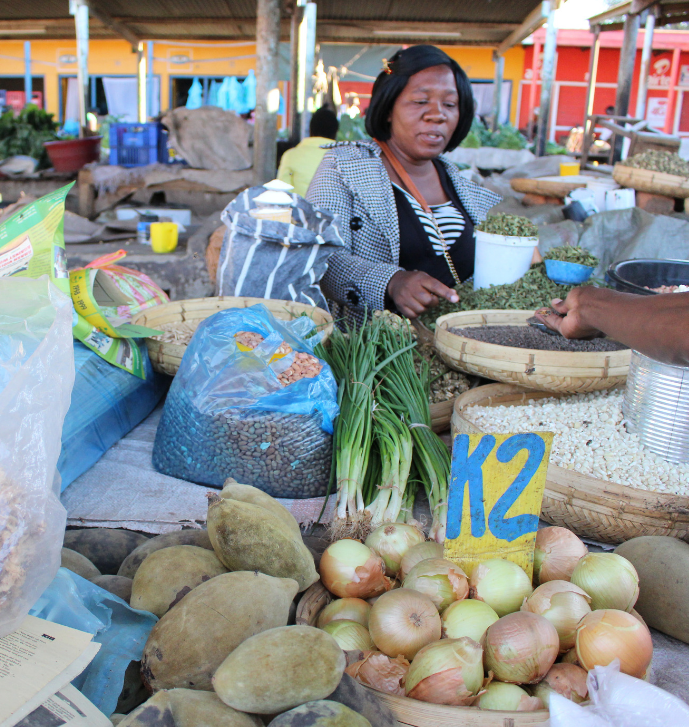 About the Project
Itini Community Group - Piggery & Agricultural Farm
The Itinti Community Group is located in a remote, rural village in Northern Province, Zambia. More than 1 million people live in the village, and the area is almost exclusively rural.
One of the group's main goals is to serve orphaned children who are living in poverty. To do so, they proposed an agricultural project which would focus on raising pigs and chickens. In addition, they would utilize manure to fertilize other farm plots in order to grow additional produce.
With the FXBuilds donation, they were able to purchase the equipment and supplies necessary to build the animal shelter, including cement and bricks. They also were able to dig a well to provide water for the six pigs and five chickens that they were able to purchase.
This project will allow them to sell the animals they rasie for a profit that will help the orphans in the villate.
PROJECT 4 RESULTS
Launched a driving school, and supported the purchase and registration of a vehicle for the project.
the goal
Benefit the orphan care trust, Nkosinhle, which will help pay for the education of orphans.
start date
December 2017
completion date
April 2018
About the Project
BIC Gwanda Community Group - Driving Vo-tech Academy
The BIC Community Group in Zimbabwe, has already helped to pay the education fees for nearly 30 orphaned children who live in the area. These children, without their help, would not be able to attend school.
This project allowed the group to purchase and register a vehicle for the project which will further provide for the launch of a driving school.
The group is extremely excited because it allows them to provide for the orphans, and create a future that could provide trucks and buses — transportation that is important to a mining area in which they live.
Not only does this investment help the future look bright, but it will also provide the opportunity to train locals for driving jobs like taxi services.
The driving lessons provided by the new school will include both classroom and in-vehicle training sessions. The income from classes will provide support for orphan care efforts in the community.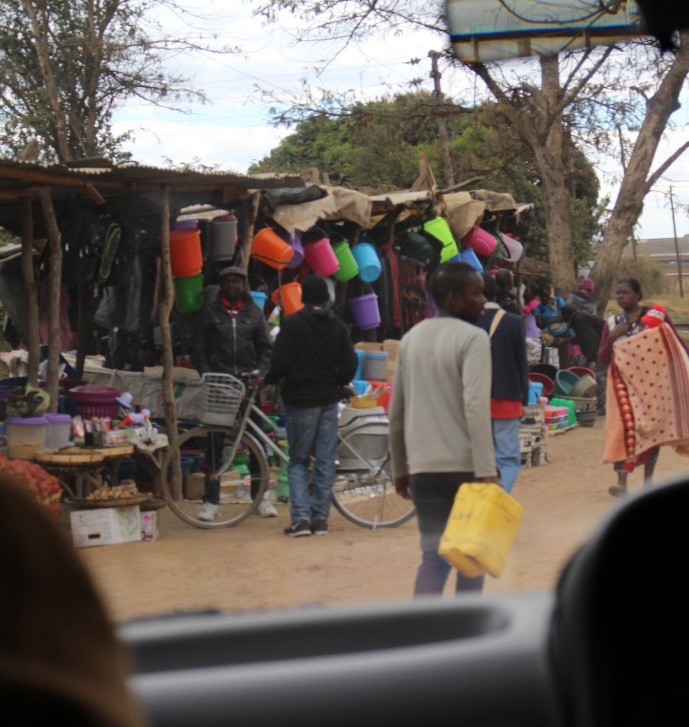 This short video has more information on Forgotten Voices, and how they work as an organization to help the lives of orphans:
In the beginning of 2017, WebFX chose to partner with Forgotten Voices International (FIV), as our fourth FXBuilds project. By December of the same year, we met our $25,000 fundraising goal, which will help an estimated 1,000 people in the first year.
The four projects outlined above were made possible by WebFX's donation to FVI. All of the projects will help to catalyze real solutions to the global orphan crisis.
Forgotten Voices equips local community centers in Zambia, Zimbabwe, and Malawi to demonstrate the love of others and assist African families who are caring for orphaned and vulnerable children who have lost one or both of their parents.
Each community partner of FIV creates a custom plan to care for orphans and other vulnerable children in the community with the investments provided to them by FIV.
When FIV partners with a community center, their indigenous staff trains the senior community leader, five elders, seven to ten community volunteers, and between 25 and 50 caregivers. It truly is an all-hands-on-deck kind of initiative, which works for the greater good of the orphans in the community.
Swipe to the left or right on the slider above to view another projects.