Drive Revenue With a Top Content Marketing Agency
Unlock the power of content marketing, from more traffic to more sales, with WebFX, the content marketing agency that's driven more than $3 billion in revenue for its clients. Learn how our content agency's services, which include content development, writing, and promotion, will drive revenue for your business by requesting a proposal today.
Looking to earn revenue from your content? Partner with the content agency behind $3 billion in results.
At WebFX, our content marketing firm's services include a wide range of revenue-driving content types, including:
Ebooks, white papers, and guides
Case studies
These content types — which we develop, produce, and promote via our in-house team — have helped our clients earn more than $3 billion in revenue over the past five years. Start capturing more revenue from your content by requesting a proposal today!
Learn what it's like to work with a do-it-for-me content marketing agency
With a client retention rate of over 90%, plus a client recommendation score that exceeds the industry average by 488%, WebFX is a content marketing agency known for putting its clients first — and we'll do the same for your business and your team.
Get a sneak-peek at our process:
Complete a content audit: First, we analyze the existing content on your site and look for opportunities.
Conduct competitor research: Our content agency also completes competitor research to discover content opportunities, keywords, and more.
Create a content marketing strategy: Then, we build a content marketing strategy and action plan for your business that's tailored to your company's unique goals and needs.
Develop content ideas: Our team will then come up with content ideas and pages — or analyze existing content per our AI SEO content services.
Create content: Next, our content marketing firm produces content for your team — or deliver actionable outlines per our AI SEO content services.
Provide reporting: As your campaign moves forward, we'll provide personalized progress reports on content performance.
Continually improve your campaign: Our team will also continuously outline and implement improvement opportunities.
While every process varies slightly, depending on the service, you can also trust our digital content marketing agency to research your industry, learn about your business, and build a custom strategy for you and your team, as well as provide routine reports.
If you have questions about what each service includes, feel free to contact us online.
Why make WebFX your content agency?
For more than 25 years, WebFX has been a top content marketing agency for companies across the globe. A few reasons why businesses trust us to develop, produce, and publish their content include:
ROI: Content is a powerful tool for attracting, nurturing, and converting leads. That's why we focus on capturing revenue with content and driving ROI. Just in the past five years, we've helped our clients earn more than $3 billion in revenue.
Quality: You want to publish the best content possible to your website. That's why we've developed an in-house team of content marketers, copywriters, copy editors, and more. With our content creation agency, you can access 100+ specialized content writers.
Technology: With access to MarketingCloudFX — our client-exclusive tech — your business can see which content contributed to a new lead or sale. Plus, you can get AI-powered recommendations for improving your content's search results and traffic potential.
Do-it-for-me: Forget hiring multiple agencies, freelancers, and independent contractors to get the job done. With our content marketing firm, you get access to all the skills and services you need. Just say the word, and we'll take care of everything for you.
We foster and form long-term partnerships so that your business has long-term results.
Over 90% of WebFX clients continue partnering with us into year 2 of their campaign.
Hear from Our Happy Customers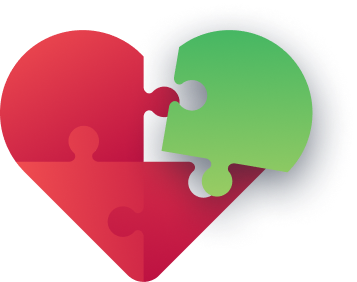 Looking for a bigger content ROI? Access SEO services with our content marketing company
In addition to these content marketing services, we also offer complementary online marketing services to help your content rank at the top of search results.
As an experienced content strategy agency, we recognize that one of the biggest parts of content marketing is optimizing your content for search engines, so it can rank well. If it doesn't, people have trouble discovering your content.

That's why WebFX offers search engine optimization (SEO) services in addition to content creation. Keep in mind that not every content marketing agency you find will also offer SEO.
SEO allows us to improve your website so that you rank highly in search engines for relevant keywords. With higher rankings for relevant keywords, your business can attract (and convert) more qualified traffic, which means more revenue for your company.
With WebFX, a full-service digital marketing agency, we'll help you create custom content that engages readers, ranks at the top of search results, and drives results.
Start capturing more revenue from your content with a top content creation agency
Companies that use content marketing see six times more conversions than businesses that don't. For your content marketing to succeed, however, you need a competitive approach, shareable content, and a dedicated team.
Our content marketing agency can provide that, serving as your dedicated content strategist, creator, distributor, and promoter. In the past five years alone, we've helped businesses use content marketing and other digital marketing strategies to earn more than $3 billion in revenue, more than 7.8 million leads, and more than 5.2 million phone calls.
To learn more about working with our digital content agency, just keep reading!
Or, chat with us about it one-on-one. Give us a ring at 888-601-5359 or contact us online to chat with an experienced strategist about our content services, which range from content marketing to SEO copywriting to AI SEO copywriting and analysis.
Explore our content marketing firm's plans and pricing
WebFX, an award-winning content marketing firm, offers custom content plans designed to fit your needs and budget.
Interested in pricing and deliverables for WebFX content marketing plans? Look through the chart below or head over to our content marketing services page for more details about our plans and prices.
Features
Basic Plan
Aggressive Plan
Market Leader Plan
Content assets developed
3
6
10
Dedicated Content Marketing expert
Online project management schedule
Keyword research
Monthly Content Marketing Strategy Report
Choose from the following Content Marketing Asset Options – Customized to your business goals
Long-form Content
Micrographics
Infographics
Online Guides
Website & Social Engagement Videos
Animated Explainer Videos
Live Action Explainer Videos
Slideshares
Motion Graphics
Paid Content Asset Promotion
Content Asset Outreach
Competitor Gap Content Outlines
Voice Search Optimized Content
User Testing Videos + Suggested Actions Summary Reports
1 Personalization Graphic (Equal to 1 Asset)
Rich Media Citations
Competitor Content Gap Intelligence Report
Monitor competitors' website changes on a monthly basis
Predict your and your competitors' market share on a monthly basis
Competitor intelligence login to view competitor data
500+ SMEs behind campaign driving results
Leverages

Learn more
Leverages

Learn more
Leverages

Learn more
Monthly Content Marketing Investment:
$1,800
$3,600
$6,000
GET STARTED
GET STARTED
GET STARTED
Ready to Grow? Get your FREE Quote Today!
"We measure our success by how much we WOW our clients."

Bill Craig
WebFX President
FAQs about content agencies
Learn more about content agencies and content marketing with these FAQs:
What is a content marketing agency?
How much do content marketing agencies charge?
What makes a great content marketing agency?
Should I hire a content agency?
How do I hire the best content marketing agency for my business?
Why is content marketing important?
Work with WebFX — a top content marketing agency
If you want to start a content marketing campaign for your company, our content marketing agency can help!
When you work with WebFX, you'll get access to our team of 500+ digital marketing experts, our advanced online marketing software, and a personal account manager who will help develop and implement your custom content strategy and keep you updated about your campaign as it progresses.
Want to learn more about how our content agency can help your business meet its growth goals? Call us at 888-601-5359 or request a free quote online today!