Drive Revenue With a Top Content Marketing Agency
Unlock the power of content marketing, from more traffic to more sales, with WebFX, the content marketing agency that's driven more than $2.4 billion in revenue for its clients. Learn how our content marketing services, which include content development, writing, and promotion, will drive revenue for your business by requesting a proposal today.



Looking to earn revenue from your content? Partner with the content agency behind $2.4 billion in results.
Companies that use content marketing see six times more conversions than businesses that don't. For your content marketing to succeed, however, you need a competitive approach, shareable content, and a dedicated team.
Our content marketing agency can provide that, serving as your dedicated content strategist, creator, distributor, and promoter. In the past five years alone, we've helped businesses use content marketing and other digital marketing strategies to earn more than $2.4 billion in revenue, more than 6.3 million leads, and more than 4.2 million phone calls.
To learn more about working with our digital content agency, just keep reading!
Or, chat with us about it one-on-one. Give us a ring at 888-601-5359 or contact us online to chat with an experienced strategist about our content services, which range from content marketing to SEO copywriting to AI SEO copywriting and analysis.
How our content marketing agency works for you
With a client retention rate of over 90%, plus a client recommendation score that exceeds the industry average by 488%, WebFX is a content marketing agency known for putting its clients first — and we'll do the same for your business and your team.
Get a sneak-peek at our process:
Complete a content audit: First, we analyze the existing content on your site and look for opportunities.
Conduct competitor research: We also complete competitor research to discover content opportunities, keywords, and more.
Create a content marketing strategy: Then, we build a content marketing strategy and action plan for your business that's tailored to your company's unique goals and needs.
Develop content ideas: Our team will then come up with content ideas and pages — or analyze existing content per our AI SEO content services.
Create content: Next, we'll produce content for your team — or deliver actionable outlines per our AI SEO content services.
Provide reporting: As your campaign moves forward, we'll provide personalized progress reports on content performance.
Continually improve your campaign: Our team will also continuously outline and implement improvement opportunities.
While every process varies slightly, depending on the service, you can also trust our digital content marketing agency to research your industry, learn about your business, and build a custom strategy for you and your team, as well as provide routine reports.
If you have questions about what each service includes, feel free to contact us online.
What kind of content can our content marketing firm create?
At WebFX, our content marketing firm's services include a wide range of content types, including:
Ebooks, white papers, and guides
Case studies
The importance of SEO for content marketing
In addition to these content marketing services, we also offer complementary online marketing services to help your content rank at the top of search results.
As an experienced content strategy agency, we recognize that one of the biggest parts of content marketing is optimizing your content for search engines, so it can rank well. If it doesn't, people have trouble discovering your content.

That's why WebFX offers search engine optimization (SEO) services in addition to content creation. Keep in mind that not every content marketing agency you find will also offer SEO.
SEO allows us to improve your website so that you rank highly in search engines for relevant keywords.
SEO consists of strategies like integrating keywords into your content, adding images and graphics to your content to make it more engaging, and ensuring that you have a solid navigation throughout your site so that users can find the content they're looking for.
To make navigation easy for site visitors, you should implement a navigation bar at the top of every page with drop-down menus, allowing users to find exactly what they're looking for quickly.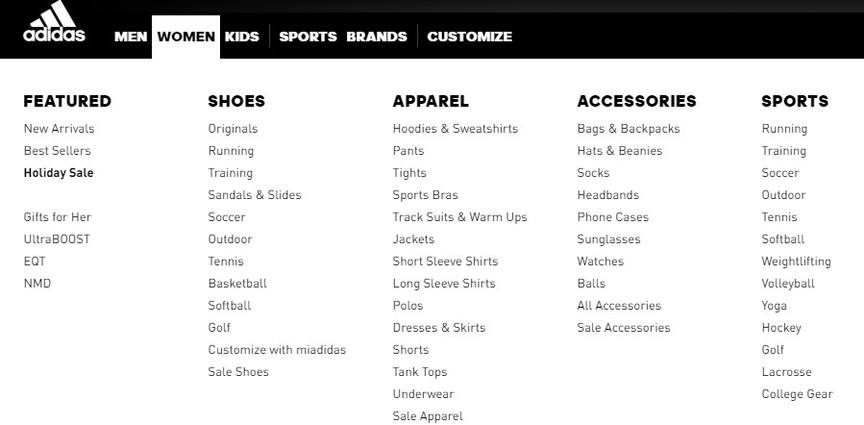 With WebFX, a full-service digital marketing agency, we'll help you create custom content that engages readers, ranks at the top of search results, and drives results.
Explore our content marketing firm's plans and pricing
WebFX, an award-winning content marketing firm, offers custom content plans designed to fit your needs and budget.
Interested in pricing and deliverables for WebFX content marketing plans? Look through the chart below or head over to our content marketing services page for more details about our plans and prices.
What is a content marketing agency?
A content marketing agency, or content agency, is a digital marketing company that helps its clients reach their goals using content marketing, which involves developing a strategy and creating, distributing, optimizing, and promoting various types of online content.
Should I hire a content agency?
When it comes down to deciding whether or not you should create and market your content on your own or hire an agency to do so, there are pros and cons to both.
If you're planning to write and promote your own content, you won't have to spend a penny. You'll be doing your own work for free.
However, this can become a hindrance when you're trying to run your company. Do you have someone that is a fantastic writer that can also do keyword research? Do you know the ins and outs of social media posting and SEO? Are you able to spend the necessary time on content marketing?
If the answer is no, consider working with a content marketing firm.
When you hire an agency to take care of the content aspect of your website, it not only frees up time for you to run your business, but it also ensures that the job is done quickly, efficiently, and correctly.
Agencies are experienced in areas like keyword research and content creation, and they can create customized content that targets the keywords that are most important to you.
They'll look at a multitude of keywords to decide which ones will have the highest return for your business when they're targeted and which keywords can be left out of the mix.
WebFX will also help you create content that converts.
Typically, content refers to blogs, informational articles, email content, social media content, and more. And if that sounds like a lot to handle on your own, you're right!
A content marketing campaign has a lot of moving parts, and even though it won't be free, you can bet that hiring a content marketing company is the best option for your business.
What makes a great content marketing agency?
There are a few qualities that every great content company has. Let's talk about a few of the most important.
1. Quality
A great content marketing firm creates high-quality content that drives results for its clients. But how do you know whether or not the content an agency creates for other clients is high-quality?
One simple way is to look up some of the clients featured in the agency's portfolio and read through the content on their websites. You can then see for yourself whether the content is well-written, useful, and easy to navigate. You can also conduct some quick Google searches to determine how well the content ranks. If it ranks well for relevant keywords, it's a sign the agency does great work.

Another way to tell if a content marketing company provides high-quality content is by looking into the number of satisfied clients they have. It's even better if the agency provides concrete numbers that define the results they've driven for clients.
2. Testimonials and reviews
When an agency is great at what they do, their clients will want to talk about them. A great content creation agency will have at least 200 testimonials and will have a high rating on review sites like Yelp and Clutch.
There is a difference between testimonials and reviews, though. Reviews on websites like Yelp can be a mix of comments, both positive and negative, about an agency. Testimonials, however, tend to all be positive and are typically featured on an agency's website. That's why the number of client testimonials an agency has is so telling — because all the comments are positive ones!
Did you know that WebFX has 775+ client testimonials?
3. Transparency
The best content marketing agencies will always be transparent. This means that there are no hidden fees or costs and they know how to communicate effectively.
One way to tell if an agency is transparent is by looking to see if they have their pricing online. When agencies post their pricing, you know that their goal is to not waste any time finding clients that fit them, and vice versa. When site visitors and potential clients see a pricing table, they're able to determine right off the bat if the agency is within their budget. This kind of up-front communication means that neither party wastes their time determining if they're a good fit budget-wise.
Transparent content marketing agencies will also commit to campaign reporting. This is when the agency lets you know how your campaign is working, the results it's driving, and more. Without transparent reporting, your agency could be scamming you out of great results without you even knowing.
Before settling on an agency, be sure to determine whether or not they have a reporting system for their content marketing campaigns.
4. They understand that all businesses are different
The best content marketing agencies understand that every business is different and will always insist on developing a custom content strategy just for your company.
They'll understand that even if two businesses are within the same industry, their goals and the content they want to create may differ, and they'll construct a campaign to fit that.
Ready to Grow? Get your FREE Quote Today!
We measure our success by how much we WOW our clients.
How do I pick the content marketing agency that's right for me?
With so many great content marketing agencies out there, it can be hard to pick one that's the perfect fit. However, there are some criteria that you should follow when making your decision. Along with considering the qualities mentioned above, follow these steps when choosing a content marketing agency.
1. Consider your budget
You should always consider your budget when you're making a decision about an agency. Check over their pricing pages and decide if their services are something you can afford.
If not, bump them out of the running. There's no sense in considering them if they don't fit your monthly budget.
2. Consider their location
Location is something important to consider if you want to meet with your content marketing firm's representative in person.
If you choose an agency that lives across the country, it won't be realistic to have in-person meetings on a regular basis. Rather, you'll be doing most of your communication on the phone or via email.
Communication is often just as effective from states away, but if meeting in-person with your digital content marketing agency is important to you, you should be sure to choose one within reasonable traveling distance.
3. Do your research
Do your research before committing to a content marketing company.
You should search their website to see what their culture is like, how they treat their customers, and what drives their business.
If they seem to be a company that is driven by sales rather than making their clients happy, they might not be the best option. Instead, they should make it obvious that client happiness is their number-one goal.
You should also do your research to ensure that they offer everything that you're looking for and that they can provide the kind of content marketing strategy that you want.
For example, if there is an agency that fits the budget and location, but they opt not to do keyword research and just write content, you may want to rethink your decision.
4. Check out their testimonials
Before committing to a content marketing firm, you should always read their testimonials to see what other people say about them.
It's one thing to see if the agency has a lot of testimonials, but it's another thing to read them and see what other happy clients have to say.
You'll learn a lot – and they might even help you make a decision. For example, if you're concerned about turnaround time, and a client testimonial specifically mentions the fast turnaround time, this could be a great sign that the agency can handle a high volume of work and still return it in a timely manner.
You should also read the negative reviews that you see on Yelp! and determine if they warrant a red flag.
If there is a small volume of negative reviews about an agency in comparison to positive reviews, don't let that sway your decision. There will always be individuals that didn't like something about an agency, but that doesn't mean that they're not right for you.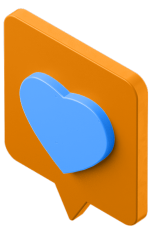 WebFX has helped us expand our digital footprint not only in Central PA and the mid-Atlantic, but also throughout the Continental U.S.
Why is content marketing so important?
No matter your industry, content marketing is extremely important to your business — and for more than one reason. No matter what kind of company you run, content marketing is a great way to inform users about your company, your products, your staff, your facility, and so much more.
Content is how you'll get users to your site, and once they've made it there, it's one of the elements that can make or break their decision to purchase your product or look elsewhere.
To better understand the value of content marketing, let's first talk about Google and its ranking algorithm.
In order for users to find you online, it's extremely important to rank highly in search results. If you don't, it's unlikely that users will find your business, especially since 75 percent of searchers don't look past the first page of results.

Google's goal is to serve users with the search result that best fits their search query. They want to provide content that is beneficial, informative, and user-friendly.
With this information, it's safe to say that if you don't have well-rounded content on your site, you likely won't rank highly in Google, and customers will have a hard time finding you.
Now that we understand the importance of content, why is it so important to market that content?
If users don't know about the pages on your website, how can your company benefit from them? This is the exact reason why marketing your content is so important.
Marketing your content with strategies like search engine optimization (SEO), social media, email marketing, and others allows you to get your keyword-based written material out to your most qualified customers.
When you target keywords important to your industry, you'll be able to interest customers that are interested in the topics related to those keywords. This means that highly qualified individuals, or those likely to convert, will visit your website, get to know your business, and ultimately convert. Even if they're not ready to convert right away, they'll have an awareness of your brand after surfing your website.
The more people that benefit and learn from your content, the faster your business will grow.
Work with WebFX — a top content marketing agency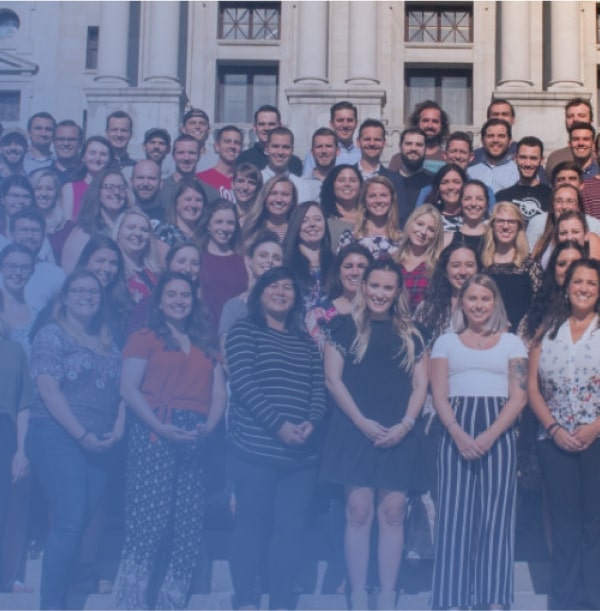 If you want to start a content marketing campaign for your company, our content marketing agency can help!
When you work with WebFX, you'll get access to our team of 450+ digital marketing experts, our advanced online marketing software, and a personal account manager who will help develop and implement your custom content strategy and keep you updated about your campaign as it progresses.
Want to learn more about how our content agency can help your business meet its growth goals? Call us at 888-601-5359 or request a free quote online today!