July 18, 2023
12 minute read

Matthew is a marketing expert focusing on the SEO & martech spaces. He has written over 500 marketing guides and video scripts for the WebFX YouTube channel. When he's not striving to put out some fresh blog posts and articles, he's usually fueling his Tolkien obsession or working on miscellaneous creative projects.

What is ERP?
ERP, or enterprise resource planning, is a powerful software system that helps businesses manage and integrate various aspects of their operations, such as finance, inventory, and human resources, to improve efficiency and productivity.
Digital technology offers no shortage of ways to optimize the way you run your business. There are countless tools and platforms out there to help you drive more revenue in less time — and one of the best types of platforms is ERP software. But what does ERP mean?
ERP is software that helps businesses centralize and manage their various business data and processes. This tool can greatly benefit your entire company at a team-level.
Keep reading to learn more about ERP's meaning as we discuss the following topics:
Meet WebFX:
Your world-class, tech-enabled marketing agency with over 1.6 million hours of combined expertise.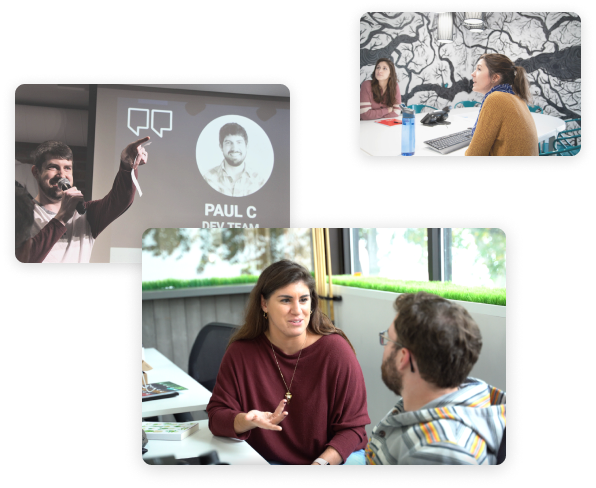 What is ERP? ERP definition explained
ERP definition: Enterprise resource planning (ERP) is management automation software for finance, logistics, human resources, sales, and other departments that require a centralized database for automating company processes.
ERP software serves to compile information from across your business — sales records, marketing analytics, product inventory, and more — in one location. It helps you manage certain processes related to that information, in part through automating simple tasks.
ERP history
ERPs originated in a different format over 100 years ago. The engineer Ford Whitman Harris developed the economic order quantity (EOQ) model, which was a paper-based manufacturing system for scheduling and production. This system was the standard for decades.
As technology progressed and need increased, companies knew that the system needed to catch up. In 1964, Black and Decker made waves by combining their material requirements planning (MRP) solution and EOQ concepts with a mainframe computer.
From there, MRP was the new standard until 1983, when manufacturing resource planning (MRP II) came onto the scene. Now, MRP II integrated manufacturing and production components — billing, scheduling, contact information — into one software for the first time.
Finally, in 1990, after decades of computer and technological advancements, we arrive at one comprehensive system for helping businesses beyond manufacturing. That's how we arrived at enterprise resource planning.
How do ERP systems work?
Now that you know the answer to the question, "what is ERP", let's dive into how ERP systems work.
While dependent on the ERP software, most ERP systems work by:
Providing a central database for storing company data points
Pushing and pulling information from the central database
Sharing data points across departments, from finance to logistics
Offering greater internal controls for managing company data and automating company processes
Each platform will have different ways of achieving these goals, as well as different integrations and formats.
ERP integrations and deployment
One battle of finding and selecting and ERP for your business is making sure it works with your existing software. The sections below cover how ERPs integrate and deploy with other tools in your arsenal.
Integrations
Many modern ERP solutions can integrate with other customer- or business-facing tools. The most common method for integration is application programming interfaces (APIs), but other systems might use enterprise service bus (ESB) and integration platform-as-a-service (iPaaS).
Some examples of what our ERP can integrate with include:
Ecommerce tools
Lead tracking and management
Industry-specific solutions
Other ERPs
You can talk to specific providers to make sure, but most modern solutions are meant to work with other tools. This feature is all about making your business operate as smoothly as possible.
Deployment options
There are three main types of ERP deployment:
Cloud: The cloud is the most popular type of ERP. With a cloud ERP, the software is stored in the cloud and accessed via the internet. Usually, the provider will take care of maintenance, security, and storage on your behalf.
On-premise: With this deployment, the ERP is installed in your data center, and you control everything. You will handle the maintenance and installation on your own.
Hybrid: This option lets you store some ERP applications in the cloud and others on-premise. You could offload your less-used data to the cloud while keeping the high-demand applications local.
ERP examples (and how to use them)
Once you select an ERP for your company, it's essential to know how to use it. This list of ERP examples can help you get started with many of the most basic ERPs:
Who uses ERPs?
So, now you know the meaning of ERP and how ERP systems work, but who uses them?
Multiple industries use enterprise resource planning systems, including:
Energy
Finance
Manufacturing
Retail
Transportation and logistics
And more
Departments within businesses that will benefit the most from ERPs include:
Sales
Marketing
Accounting
Human resources
Keep in mind that every business is different, though. Just because your industry or department isn't listed doesn't mean you won't benefit from an ERP system. Keep reading to learn if your organization might be a good candidate for an ERP.
What is the business value of ERP systems?
ERPs can have a significant impact on your company's operations, processes, workflows, and strategies.
Here are just a few examples of how ERP systems can help your business thrive:
Valuable insights into which processes and strategies drive the best results for your business through real-time data and reports
Enhanced team collaboration from team members sharing data and information regarding contracts, clients, operations, and more
Lower operational costs through automated and streamlined processes and workflows
Improved user experience across multiple business teams and departments
Increase return on investment (ROI) by using data and insights to implement data-driven improvements to your strategies and processes to drive better results for your company
What business functions can you optimize with ERPs?
Curious about which business functions and processes you can improve by using ERP software? Here are a few processes you can optimize with ERPs:
Ecommerce
Finance
Human resources
Marketing
Commerce
ERP systems can help you deliver a completely unifying shopping experience for your customers both in-store and online. Your customers will receive a more personalized and seamless shopping experience while you enjoy more sales and revenue.
Finance
An ERP platform also come equipped with handy dashboards and reports that enable you to get a complete bird's eye view of your finances. You can also use your platform to remedy time-consuming tasks by allowing you to automatically enter figures and purchases into your dashboard.
Human resources
Your human resource department can also benefit from an ERP system. ERPs allow you to manage employee data and information as well as automate several management tasks, like payroll. You can better retain and recruit employees while tracking employee productivity and performance.
Marketing
Want to optimize your marketing strategies? ERPs can help with that too! For example, you can track the results from your marketing strategies, so you learn which tactics drive the most leads and conversions for your business.
You can also use ERP software to see how users first discover your website, so you can implement strategies to drive more traffic to your website.
Do I need an ERP system? 3 reasons why your business could need an ERP system
You know the ERPs definition, but do you know if you need an ERP system? These questions can help:
Is our data frequently inaccurate?
Is our tech stack integrated?
Is our organization overly dependent on spreadsheets and email communications?
Analyze your tech stack and look at how much time, money, and effort your business spends making its current technology solution work. If you're spending too much time on making your current solution work, it might be time for something stronger.
While many companies may use tools like CRM software — and you can as well — an enterprise like yours will probably benefit most from an ERP. Whether you need a marketing ERP platform is up to you. ERPs tend to be handiest for larger companies that have multiple departments and locations to manage.
Here are three reasons you might need an ERP for your company:
To connect remote locations
To centralize your data across departments
To automate business processes
1. To connect remote locations
If your business has stores or offices at more than one location, ERP software is an excellent way to make sure all those locations are in sync.
Let's say you have two stores in different parts of your city. Each store is driving sales, but you want to know how your company as a whole is performing. Using an ERP will allow you to bring all your sales data from both stores together.
That means you won't have to separately consult each store to find out how they're performing — you can simply look in your company ERP to see how the two stores compare and what the company's overall revenue looks like.
2. To centralize your data across departments
Marketing ERP software isn't just helpful for centralizing data from different stores. Even if you only have one location, it can still be an excellent tool for connecting all the different departments in your company.
When your sales team makes a sale, that affects your product inventory. It also generates data that can be useful for marketing. But if all your departments are isolated from one another, it makes it difficult to distribute that information.
An ERP will give your sales representatives, marketers, and more access to all relevant data. If a sale is registered in the ERP platform, it won't just be accessible to the sales reps — other relevant departments can use that information as well.
3. To automate business processes
The final way ERPs can benefit you is by automating business processes. Without an ERP, there are many tasks you must do manually. Those tasks could include updating information on your website, transferring data between departments, and more.
But with an ERP, you can automate many simple tasks across your company. Some things you can automate include:
Budget reconciliation
Payroll and employment records
Order processing
And more!
With so many simple processes being automated, your employees will be freed up to spend time on the more complex tasks, allowing your business to run more efficiently and generate more revenue.
Read the ERP Integration Guide
How can digital marketing work together with your company ERP?
Your ERP has the potential to do a lot for your company, but it could be limited by how much it has to work with. If you're not making many sales or gathering an abundance of data, an ERP platform may not be helpful for your business.
Likewise, your digital marketing can be enhanced by the performance of your ERP, which can more effectively manage leads and sales. The two form a cycle of progress — each of them improves the quality of the other.
In short, your ERP is at its strongest when paired with a solid digital marketing campaign. Here's how marketing and ERPs can boost one another's performance:
Improved user experience
More traffic to your website
Lead and conversion generation
1. Improved user experience
One of the first ways digital marketing and ERPs can enhance one another is by improving the user experience on your website and elsewhere.
An ERP is an optimal tool for providing better customer service, as it allows you to automate tasks that would otherwise distract you from your focus on the customer. Marketing, meanwhile, can boost your web design and help users engage with you more smoothly.
Furthermore, your marketing ERP can help you gain valuable user information on your website, which you can then use to determine where users are struggling or what they seem to have the most interest toward. You can then use your marketing to improve those things for users.
2. More traffic to your website
The purpose of your ERP is primarily centered around compiling business data. But where does that data come from? Much of it comes from your website. Your site is where you can gather data about:
Where users discover your website
How long users stay on your site
Which pages users are the most interested in
Which products or services are driving the most revenue
And more!
With so much data coming from your site, it's critical to maximize your web traffic. After all, the only way to obtain that data is for people to visit your site.
That's yet another area where marketing and your ERP can work together. With a top-tier marketing campaign, you can draw users to your website and engage them there. That way, you'll have plenty of information to analyze in your ERP.
You can then use that information to turn around and further improve your marketing based on what is and isn't working. In that way, marketing and ERPs can continually boost each other and drive your site traffic up significantly.
3. Lead and conversion generation
Finally, the best thing marketing can do for your business is to drive leads and conversions. You can use your company ERP to manage sales and inventory, but those things only matter if people are buying your products or services.
A strong marketing campaign can persuade people to sign up for email lists, try out demos, and ultimately make purchases from your business. Without marketing, though, none of those things will happen. So, for your ERP to be of any real value, you must pair it with marketing.
Your ERP can improve the quality of your marketing as well, though. If you want your marketing to drive a lot of leads, you need to base it on your analytics — analytics which come from your ERP. Use the information from your ERP to determine how you can improve your marketing to drive more leads.
Our digital marketing campaigns impact the metrics that improve your bottom line.
See More Results

WebFX has driven the following results for clients:

$3 billion
In client revenue

7.8 million
Leads for our clients

5.2 million
Client phone calls
Get the most from your ERP software with WebFX
Now, all that's left is to start using your system to drive more revenue and improve your marketing strategies.
Digital marketing is your key to unlocking more revenue for your business. So, whether you're using an enterprise resource planning platform or not, you'll want to invest some time and energy into digital marketing — and WebFX can help you with that!
We've been driving stellar marketing results for our clients for over 25 years, and we'd love to do the same for you. With our digital marketing services, we'll help you drive each of the marketing benefits listed above and more.
To get started with us, just call or contact us online today!
Matthew is a marketing expert focusing on the SEO & martech spaces. He has written over 500 marketing guides and video scripts for the WebFX YouTube channel. When he's not striving to put out some fresh blog posts and articles, he's usually fueling his Tolkien obsession or working on miscellaneous creative projects.

WebFX is a full-service marketing agency with 1000+ client reviews and a 4.9-star rating on Clutch! Find out how our expert team and revenue-accelerating tech can drive results for you! Learn more
Try our free Marketing Calculator
Craft a tailored online marketing strategy! Utilize our free Internet marketing calculator for a custom plan based on your location, reach, timeframe, and budget.
Plan Your Marketing Budget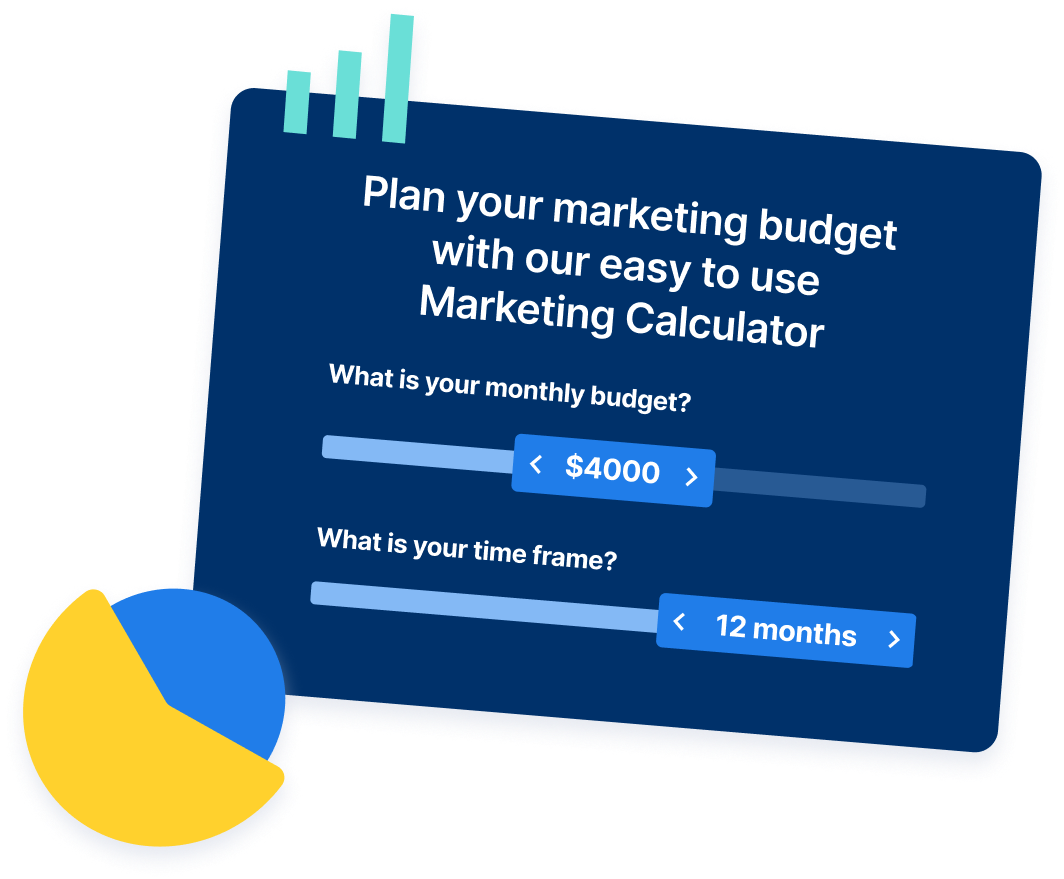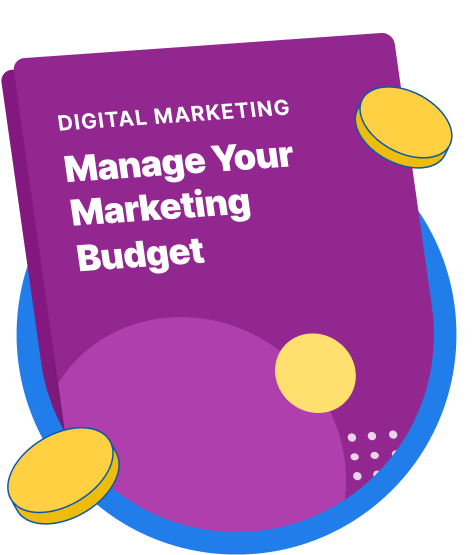 Maximize Your Marketing ROI
Claim your free eBook packed with proven strategies to boost your marketing efforts.
Get the Guide
Try our free Marketing Calculator
Craft a tailored online marketing strategy! Utilize our free Internet marketing calculator for a custom plan based on your location, reach, timeframe, and budget.
Plan Your Marketing Budget