Partner With the SEO Agency Behind $3 Billion in Client Results
Capture more traffic, rankings, and revenue with WebFX — the SEO agency for companies looking to drive revenue from search. Learn how our custom plans, award-winning team, and AI-powered software have driven $3 billion in revenue for our clients — and will do the same for you — by requesting a proposal today.
Get Transparent Plans & Pricing From Our SEO Agency
Looking to learn what our SEO services include and how much they cost? No problem. Our search engine optimization agency publishes its plans and prices online, so you can find the information you need instantly. Got questions? Just contact us!
Silver Plan
$2,500 / month
150 keyphrases optimized

30 pages optimized

6 content, outreach, UX, or CRO assets per quarter

8 custom dashboards

Phone call, lead, and revenue tracking dashboard
200 keyphrases optimized

40 pages optimized

12 content, outreach, UX, or CRO assets per quarter

8 custom dashboards

Phone call, lead, and revenue tracking dashboard
Diamond Plan
$8,000 / month
300 keyphrases optimized

60 pages optimized

24 content, outreach, UX, or CRO assets per quarter

10 custom dashboards

Phone call, lead, and revenue tracking dashboard
Let's Grow Your Revenue
Get an all-in-one solution with our SEO agency
$3 billion
REVENUE DRIVEN FOR CLIENTS
12.9 million
TRANSACTIONS MANAGED FOR CLIENTS
5.2 million
PHONE CALLS GENERATED FOR CLIENTS
7.8 million
LEADS DRIVEN FOR CLIENTS
91%
CLIENT RETENTION RATE
1,020+
CLIENT TESTIMONIALS
Whether you're looking to increase sales numbers, improve the quality of leads, or drive revenue numbers to the next level, you can use search engine optimization (SEO) and our SEO marketing company to achieve your goals.
With WebFX, your business can access SEO services like:
You can also access supporting services with our SEO marketing firm to supercharge your SEO strategy. A few examples include:
With our full-service solutions, your business gets everything it needs.
5 ways our SEO agency will help your company
With so much hype around SEO, what can the strategy do for your company?
With our SEO agency, you can help your business improve:
Website traffic
Revenue
Online lead generation
Calls
SEO attribution
Return on investment (ROI) from SEO
Brand awareness
Search engine rankings
Online reach
Let's talk about a few of the most beneficial ways our website SEO agency can help to transform your company.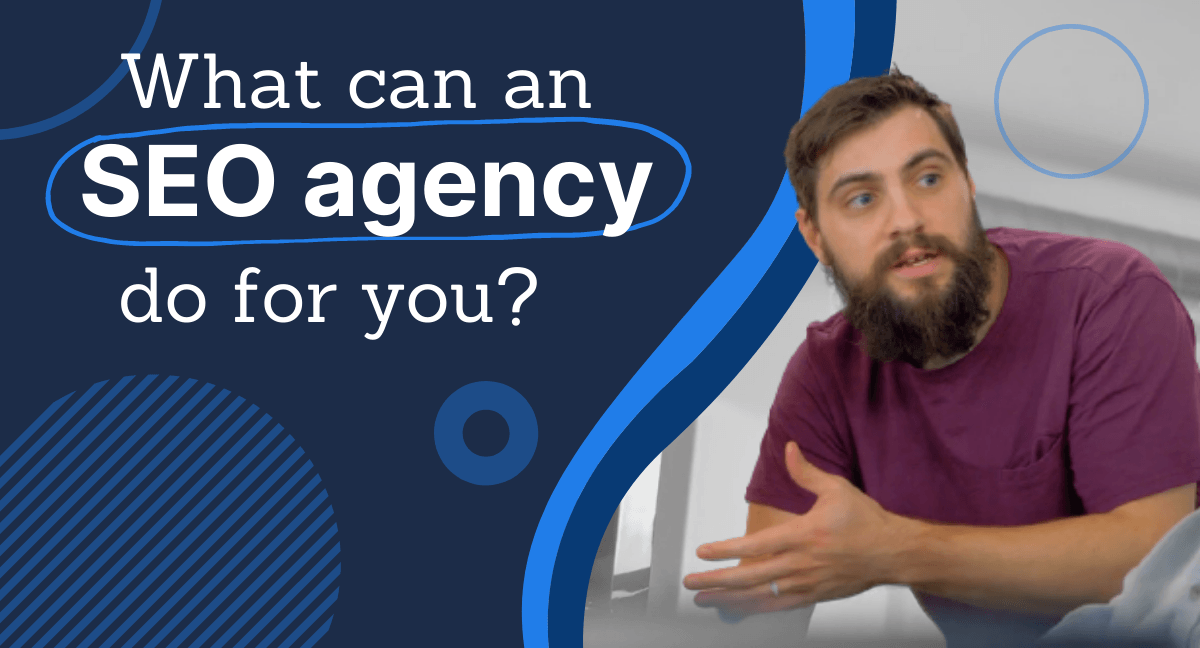 Is it like snapping your fingers? Not quite, but there are a lot of amazing benefits that your business can yield when you implement an SEO campaign.
1. Increase traffic to your website
One of the most sought-after benefits of implementing an SEO online marketing campaign is the ability to increase traffic to your website.
Every business owner wants more website traffic because the more people view your site, the more conversions you will earn.
By targeting the most important keywords in your industry, you'll be able to rank for those keywords in search engines like Google. When someone searches for that term, the URL to your site page targeting that keyword will show up at the top of results (with a great SEO marketing campaign), and a user will have the chance to click it, visit your site, and hopefully make a purchase.
Increased traffic also sends great signals to Google which can help your rank better for other keywords and hold the high rankings that you already have for key terms in your industry.
2. Improve brand awareness for your company
When you increase brand awareness, you'll be able to stay top-of-mind to past and potential customers. By staying at the top of results pages, users will consistently see a link to your website, and your brand will become something they're used to seeing.
Being at the top of results pages also increases clicks, which means more users will visit your site and learn more about your brand and offerings.
They might even tell a friend or two!
3. Reach your most qualified audience
With a great SEO campaign from our search engine optimization agency, you'll be able to target your most qualified audience.
Instead of just throwing strategies and seeing what sticks, SEO allows you to hone in on your target demographic to make more sales.
Let's say you sell Disney themed rain boots for children. Using a keyword that encompasses that term will allow you to target users that are specifically interested in that product — and those customers will be excited to find your site since you sell exactly what they're trying to find.
SEO helps you target more qualified leads since it allows you to put your content in front of customers that are the most interested in your offerings.
4. Earn more leads, calls, and revenue from your website
Who doesn't want to increase conversions? When you increase conversions on your website, it means that you must be doing something right. It also means that your business is thriving — what business owner wouldn't be thrilled about that?
SEO allows you to increase leads because of its highly-targeted nature, the use of valuable content, and the way SEO helps to improve your website for a great user experience.
Our SEO management company will also help you create actionable calls-to-action around your site to entice users to buy on the spot.
With all these details combined, your SEO campaign can help increase leads on your website to help ensure that your business is consistently doing great. You'll also see an increase in calls to your business, and overall, an increase in revenue year over year.
5. Outrank your competitors
If you implement an SEO campaign and your competitor doesn't, it's a no brainer that your company will come out on top. When you implement your campaign, you'll actively target keywords that your competition could also be targeting.
Not to mention, our website SEO company will help provide beneficial content that users will love, engage them with multimedia elements, and provide them with the information they need to become customers.
You'll also literally rise above your competition in search engine results pages, when the use of your SEO campaign helps you to earn that coveted number one spot.
Measuring the metrics that affect your bottom line.
Are you interested in custom reporting that is specific to your unique business needs? Powered by MarketingCloudFX, WebFX creates custom reports based on the metrics that matter most to your company.
Leads

Transactions

Calls

Revenue
Learn More

Inside our SEO company's process
Get a preview of working with our search engine optimization agency with R.O.C.K.E.T, which explores our process and how we've helped our clients earn $3 billion in revenue in the past five years.
Research
The best SEO strategies begin with research, which is why your dedicated account manager will start with researching your business, industry, target audience, and existing SEO.
In this stage, you can expect our SEO company to:
Complete an in-depth competitor analysis
Audit your website SEO
Conduct a site and server analysis
Optimize
Next, we focus on optimizing your website for search engines and users.
Since we maintain an in-house development team, it's easy for our team to make technical SEO upgrades, like for page speed, and on-page updates, like for title tags.
Frequent goals in this stage include:
Creating SEO- and user-friendly title tags
Improving usability
Updating site architecture
Content
Besides on-page optimizations, your dedicated account manager will find opportunities for creating new content for your website, whether as blog posts, longform guides, or sales copy.
Since we feature an in-house copywriting and editing team, you don't have to worry about writing, editing, or even publishing content pieces like:
Product or sales copy
Online guides
Blog posts
Keywords
Go beyond earning more website traffic and start attracting more relevant traffic with our search engine optimization agency. Your dedicated account manager will conduct in-depth research to find the most relevant and lucrative keywords for your business.
This stage includes deliverables like the following:
Conducting a competitor keyword analysis
Completing a keyword mapping report
Setting up advanced rank tracking
Earned media and links
Off-page SEO is stress-free with WebFX. With one of the most well-connected earned media teams, we will help your business expand its backlink profile with quality links, so you can increase your online authority.
Common steps in this stage include:
Promoting your content to relevant websites
Earning relevant mentions from respected blogs and press
Creating viral marketing campaigns
Testing
Unlike most SEO agencies, WebFX incorporates conversion rate optimization into its SEO plans, so you can earn more leads, sales, and revenue from your existing traffic.
Elements that your dedicated account manager will test and improve include:
Conversion paths
Calls-to-action
Messaging
Want to see our SEO process in action? Browse our client case studies!
Explore our SEO Company's Plans & Pricing
Features
Silver
Gold
Platinum
Diamond
Enterprise
Number of keyphrases optimized (Keyphrases with less than 1M results)
Up to 150
Up to 200
Up to 250
Up to 300
Custom
Pages Optimized
Up to 30
Up to 40
Up to 50
Up to 60
Custom
Technical Website Analysis & Opportunity Report
Custom
Keyword research & selection
Custom
Keyword mapping to target pages
Custom
Title Tags & Meta descriptions
Custom
Robots.txt optimization
Custom
XML sitemap creation & submission
Custom
Quarterly Earned Media Content Assets – Content, Linkbuilding, Consulting, or CRO Assets
6 Content, Outreach, UX, or CRO Assets
12 Content, Outreach, UX, or CRO Assets
15 Content, Outreach, UX, or CRO Assets
24 Content, Outreach, UX, or CRO Assets
Custom
Google Business Profile optimization (if needed)
Custom
Information architecture audit
Custom
Canonicalization analysis
Custom
Initial external link analysis and disavow
Custom
Link redirect audit
Custom
Internal linking restructuring & optimization
Custom
Duplicate content analysis
Custom
Header Tags Optimized (Ex. H1s)
Custom
Setup of website sitemap
Custom
Image optimization
Custom
Custom 404 error page setup and optimization
Custom
Schema Implementation (JSON-LD)
Custom
Google Analytics setup w/ conversion tracking
Custom
Google Analytics traffic analysis
Custom
Google Data Studio Reporting Dashboard Setup
8 dashboards
8 dashboards
10 dashboards
10 dashboards
Custom
Initial visitor profile report
Custom
Ongoing quarterly keyword ranking reporting
Custom
Ongoing monthly traffic, goal & CPL reporting
Custom
Ongoing user experience reporting (bounce rate, device category, etc.)
Custom
Ongoing quarterly competitor conquest reports
Custom
Keyword rank checker access with weekly updates (if requested)
Custom
Ability to check location data accuracy across 40+ local directories
Custom
A/B Testing of SERP title & description to improve clickthrough
Custom
Notification of new reviews (major review platforms)
Custom
CalltrackerFX access
Learn more
Leverages

Leverages

Leverages

Leverages

Custom
Analyze your leads to project the # of leads competitors receive on a monthly basis
Custom
Predict your and your competitors' market share on a monthly basis
Custom
Competitor intelligence login to view competitor data
Custom
LeadManagerFX access
Learn more
Leverages

Leverages

Leverages

Leverages

Custom
CompanyTrackerFX access
Learn more
Leverages

Leverages

Leverages

Leverages

Custom
ContentAnalyticsFX access
Learn more
Leverages

Leverages

Leverages

Leverages

Custom
Dedicated Internet Marketer
Custom
Online Project Management Platform
Custom
450+ SMEs behind campaign driving results
Custom
Website conversion analysis implementation
Custom
Custom
Custom
Custom
Custom
Initial campaign investment:(Two month duration)
$7,750
$12,750
$15,750
$18,750
Get Quote
Progressive monthly optimization:(6 month commitment – Subsequent 4 months)
$2,500
$5,000
$6,500
$8,000
Get Quote
GET STARTED
GET STARTED
GET STARTED
GET STARTED
GET STARTED
Ready to Grow? Get your FREE Quote Today!
We measure our success by how much we WOW our clients.
Should I hire an SEO agency?
After you've decided that SEO is the strategy for you, the next question is whether you should hire an SEO agency to do the heavy lifting for you. You may consider implementing an SEO campaign in-house, but there are a few things to consider before making the decision.
Is anyone on your team knowledgeable about SEO?
SEO has a lot of moving parts. There is on-page SEO and off-page SEO, along with many strategies that fall under each category. SEO isn't a "set-it-and-forget-it" strategy, rather it must be consistently cared for and updated.
That being said, implementing and keeping up with an SEO campaign on your own can be quite a daunting task. The task becomes more difficult if you're not familiar with SEO techniques and how to perform them.
If there is no one on your team that is knowledgeable in SEO, and you've never implemented an SEO campaign on your own, your best bet will be to hire an organic SEO agency.
They know the ins and outs of an effective campaign and will be able to get all your strategies implanted for you. They'll also continuously update your campaign so that the only thing you have to concentrate on is running your business. (and dealing with more conversions because of your new SEO campaign!)
Do you have the time and resources to learn SEO?
If you're not convinced that you need to hire an SEO digital agency, you should consider other options, but not without considering their potential pitfalls. If you're considering keeping your SEO campaign in-house, you'll have to consider the logistics.
As mentioned, SEO has a lot of moving parts. There is a lot of behind-the-scenes tactics that work together to make a successful SEO campaign. That means that in order to create and implement a successful campaign, you'll need to be well-versed in all things SEO.
Do you have the time and important resources that will teach you or another employee how to successfully carry out an SEO campaign?
If you're short on time, and can't afford the learning resources, analytics tools, or other programs used in an SEO campaign, it might be best to leave it to an agency.
Do you have time to implement an SEO campaign?
SEO is so successful because it is a strategy that is continuously updated and improved on your website to ensure that you're always staying a step of your competition. Whether that be with content or keywords, SEO is a strategy that you can't leave alone.
There is a lot of fine-tuning, that goes on behind the scenes, and committing to an SEO campaign while running a business can be extremely difficult.
To have a successful SEO campaign, you have to give 100%, and if you're running a business, that's merely impossible. Your SEO campaign should get all the attention it deserves to create amazing results for your company.
Hiring an SEO marketing agency is your best bet if you don't have the time to dedicate to your campaign.
Do you need help with SEO? Hiring an agency is the way to go.
How can you find the perfect SEO firm for your business?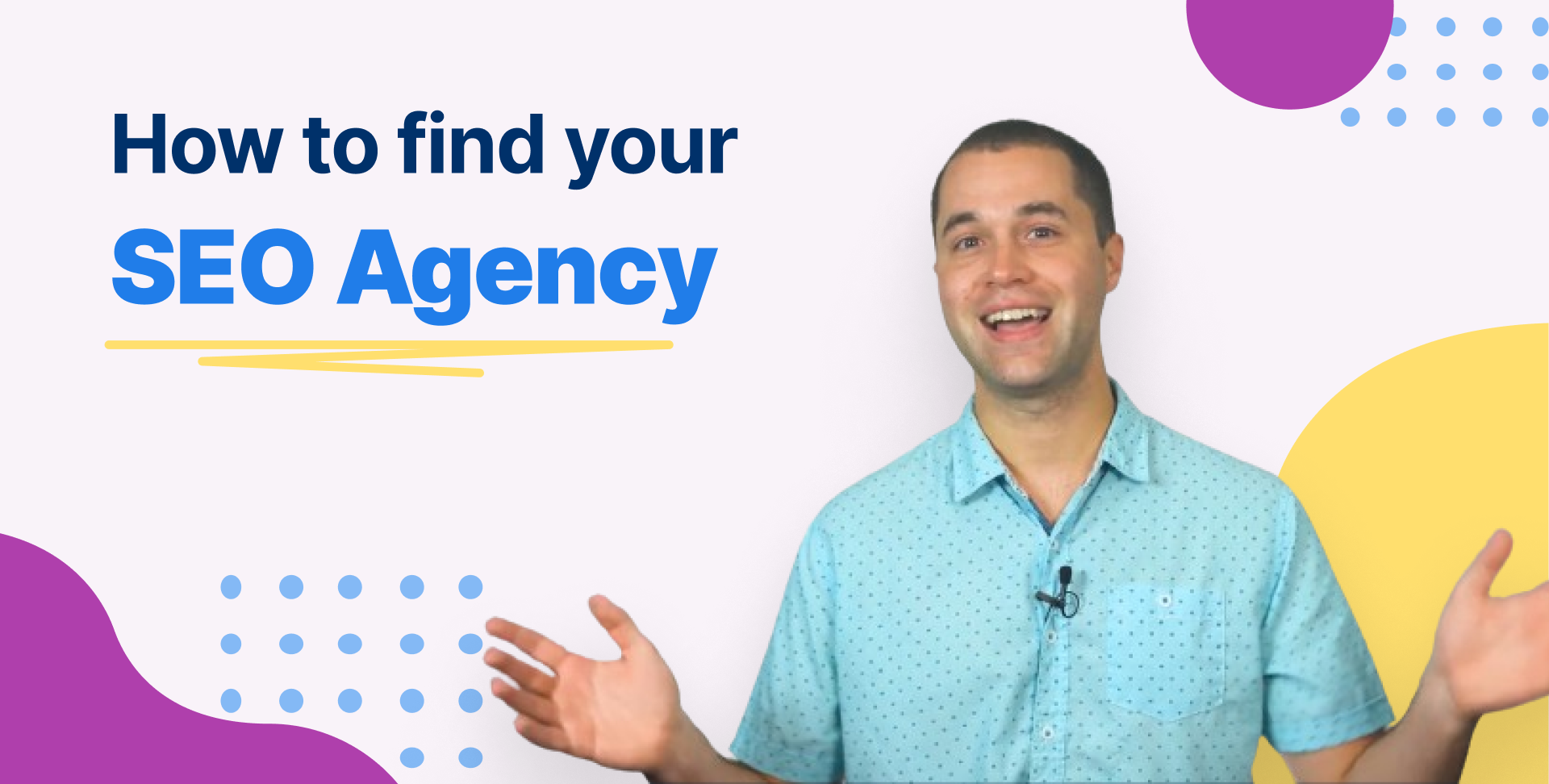 There are hundreds of thousands of SEO agencies around the world. This can make it extremely difficult, and even frustrating at times to find an agency that fits your company well.
However, we have a few pointers to make the selection process as simple as possible.
1. Do your research
Doing your research is our number one tip because it's one of the most important things you can do to help you decide on the perfect agency.
What is there to research when searching for SEO agency services? A lot!
You should try to get as much information on each agency as possible before choosing them, so that you know everything there is to know before hiring them to carry out your marketing campaign.
Before putting an SEO company on your shortlist of agencies you're interested in, you should take a deep dive into their website to see what you can find.
What services do they offer? If you are interested in an SEO campaign, you'll absolutely benefit from pairing other marketing strategies with it. If that's your plan, be sure to research the other services that they offer. If they're a full-service digital advertising firm, they'll offer everything from PPC to web design, and everything in between.
This is a huge benefit because it simplifies everything when you can use the same agency to do all your marketing. So, if you like them for what their site says about their SEO, research their other offerings as well.
Not only should you research each SEO optimization company that you're interested in, but you should also do your research on SEO and other marketing strategies ahead of your search. This will give you an idea of what to look for in each agency's offerings and help you to better understand how much each strategy costs, what you can expect from a campaign, and more.
Think about each agency's location too. If you want to work with an SEO firm in the USA (like WebFX), for example, use that as a filter for finding potential agencies.
2. Read the reviews and testimonials
Reviews and testimonials are two ways that you can learn about how other clients have liked the services that an agency provides.
Reviews are what you'll find on platforms like Google my Business, Yelp, and other third-party sites. These are when previous clients voluntarily leave comments about their interactions, experiences, and services rendered from a specific agency.
They're extremely helpful because when you read them, you can feel great knowing that the person writing the review has been in your shoes and came out satisfied with the results (or not so much). The great part about reviews is that they can be both positive or negative, so they can really help you in your search to find the best SEO agency.
Testimonials are like reviews but are framed a little differently. Testimonials are often found on specific agency websites and speak to the great results they've received from an SEO company. They differ from reviews because testimonials are always positive.
You can still learn a lot from testimonials, though, by the number they have on their site. The best SEO agencies will have hundreds of testimonials on their website.
3. Consider transparency
When you're looking for the perfect SEO marketing firm, one of the best things to look for is their transparency. In terms of pricing, transparency is extremely valued to potential clients, but also transparency in terms of relationship, expectations, and more.
If the agency you're considering doesn't post their pricing on their website, they may be hiding hidden costs, or even have inconsistent pricing. When it comes to a transparent relationship, you want a web SEO agency that will be up front with you about results, realistic expectations, and your campaign as a whole.
4. Consider budget
Budget is one of the most important things to consider when looking to hire an SEO optimization company.
Though you may not be sure exactly what agency you want to hire, one thing you should be certain of is your budget. Set it early in the process so you have less room to wiggle — and stick with the budget you choose.
Before setting a soft budget and a hard budget, you should do your research to get a realistic figure for how much it will cost to implement the services you're interested in for your campaign. The worst way to set a budget is to set it with no grasp of how much SEO actually costs.
You'll want to do your research, so you can have a realistic idea of how much you'll probably need to spend, so that there are no surprises.
5. Ask if they have experience with your industry
As you're chatting with SEO agencies on the phone, one of the most important questions you can ask is whether or not they've worked with your industry before.
It's not a deal breaker if they haven't but it's always a plus if they have, so that you can be sure they know all the nuances and details to watch out for in your industry.
6. Consider their expertise and how long they've been in business
Another thing to strongly consider when choosing a professional SEO agency is their expertise, and how long they've been in business.
If they're a start-up marketing agency and they've only worked with one other client, you may want to wait until they're more established to consider working with them.
You'll get the best results from agencies that know what they're doing — ones that have been in business for ten years or more. That's not to say that younger companies can't handle a fantastic SEO campaign, but the longer an agency has been alive and healthy, the better for your business.
SEO agency FAQs
What is SEO?
How does SEO work?
How long does SEO take?
What does an SEO agency do?
How much does SEO cost?
Why hire an SEO agency?
Are you looking for an SEO agency that delivers?
If we have you convinced that SEO is the best marketing strategy to help your business thrive and grow, it's time for you to choose your agency!
WebFX is a full-service Internet marketing agency located in Harrisburg, PA, with offices across the U.S. We offer full-service SEO and far more than just SEO. Here's a short list of some of our other offerings:
You'll get a dedicated account representative that will be with you through every step of your marketing journey, and help you make decisions about your campaign. They'll also report to you throughout the process so that you always know how your campaign is performing.
Plus, you'll get our team of 450+ digital marketing experts backing them up. Over the last five years, our team has generated 7.8 million leads and $3 billion in sales for our clients.
If you're looking for an SEO agency that delivers, WebFX is here for you. We're excited to add your company to our long list of successes!
To speak with a strategist, you can request a free quote online or call us at 888-601-5359.