Partner With the Web Design Agency Behind 1K+ Revenue-Driving Sites
Your website plays a monumental part in generating revenue, from creating positive first impressions to persuading users to purchase your products or call your team. At WebFX, we recognize the role of your site, which is why our award-winning web design agency focuses on developing custom websites that support users, encourage conversions, and follow search engine optimization (SEO) best practices.
Work with a web design agency with a track record for success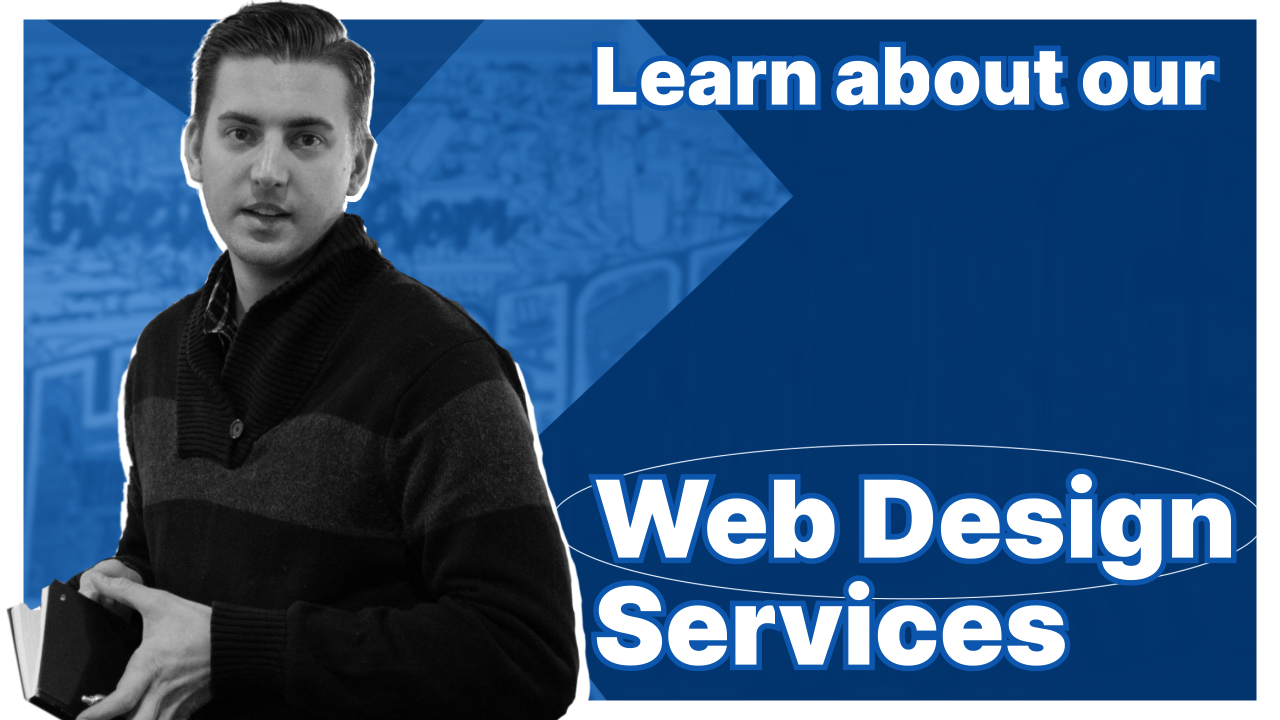 With more than 25 years of experience, over 1600 websites launched, and a proven track record of increasing client revenues, WebFX is a leading web design agency in the USA — and full-service digital marketing company — for small-to-midsized businesses (SMBs).
Discover what our award-winning team can bring to your website by requesting a free quote or giving us a ring at 888-601-5359.
To learn more about web design services, as well as what to look for in a web design and development agency, just keep reading!
We don't want to tell you about the work we do, we want to SHOW you.
View Our Portfolio

We've built over
Websites
in a variety of industries.
Web Design Case Study: Wheeler Machinery
Learn how Wheeler Machinery, a heavy equipment dealer, used web design and web development, plus SEO, social media, and CRO to generate revenue.
Services included:
Web design
Web development
SEO
Social media
CRO
What services does our website design agency offer?
If you're researching or requesting quotes from web design agencies, you may have noticed that many offer a range of services. By understanding the various services available, your team can decide what you need, which can expedite your research and decision process.
For example, our website design agency offers the following web design services:
Website design
Website design focuses on creating a brand-new or updated version of your website — in most cases, however, a revamped version of your website falls under a website redesign. With website design services, you can expect to receive a site personalized to your company.
Some critical areas of a website design, which can influence your pricing, include:
The style or design of the site
The number of webpages
The copy for webpages
The need for a database
The integration of a content management system (CMS)
The creation of a mobile-friendly website version
For the best results, you want a web design partner that can offer everything your company needs when it comes to web design. For example, if your business needs a ton of webpages but doesn't have the time to write them, partner with an agency that can offer copywriting services.
Website redesign
A website redesign focuses on updating your website for users today. For example, your company may have a desktop-friendly website but needs to create a mobile-friendly version to continue reaching users.
A few examples of some common redesigns include:
Navigation
Graphics
Calls to action (CTAs)
Mobile or responsive design
Checkout process
User experience (UX)
If you're looking for a web design agency that provides website redesign services, it's essential to partner with a company that has the necessary experience. You don't want to partner with a new and inexperienced agency that makes your website worse for users.
View Website Redesign Services
User experience testing
For companies that invest in UX testing services, there is a tremendous payoff. On average, UX testing offers a return on investment (ROI) of $100 for every $1 invested — that's immense, and can create a positive and long-term impact on your profits and growth.
In most instances, services for UX testing focus on three steps:
Audit: In this phase, your website design company reviews every feature of your website.
Analysis: Next, the agency gathers and analyzes its findings, looking for areas of improvement.
Implementation: Then, the agency presents its recommendations and implements them.
It's worth mentioning that not every website design agency will offer to implement its suggestions. That's why, before you partner with an agency, you want to review their service deliverables. For convenience, WebFX publishes its deliverables and prices online.
View User Experience Testing Services
Landing page design
A pay-per-click (PPC) campaign requires a compelling and well-designed landing page. If users click on your ad but arrive at a confusing landing page, you can count on them to hit the back button — and that doesn't help your campaign.
That's why many web design companies offer landing page design services.
If you're investing in PPC, as well as landing page design, it's essential to partner with an agency that specializes in your advertising platform. For example, if you're launching a PPC campaign for social media, work with an agency that specializes in landing page design for social media.
Consider landing page design services that include the following:
Responsive design
Conversion tracking code
Call tracking
Market research
User testing
With these features, you can maximize the benefits of your landing page design, as well as the return from your PPC campaign. For example, with user testing, you can refine your landing page to drive even better results, versus settling for a mediocre landing page that runs throughout your entire campaign.
View Landing Page Design Services
508 compliance design
A critical service that your web design agency should offer is 508 compliance design. This service ensures that users with disabilities can access and view your website. For compliance with 508, your site must meet 16 standards.
Like UX testing, 508 compliance includes an audit, analysis, and recommendation for your website. In most cases, web design companies will offer to implement their suggestions, which can expedite your compliance process.
Due to the potential ramifications of non-compliance, it's essential that your team partners with a trusted and respected web design and development agency. That way, your team knows you're receiving accurate and up-to-date recommendations that protect your company.
View 508 Compliance Design Services
Rapid web design
For many companies, it's not feasible to wait months for a website design or redesign. That's why web design agencies, WebFX included, offer rapid web design services. While turnaround times vary by agency, WebFX promises to deliver a brand-new website in 30 days.
Fast turnaround times often translate to higher costs, but we offer a cost-effective solution with our rapid web design services. By providing a series of template options, which we customize to your business and brand, we can deliver a personalized and unique website in record time.
If you're partnering with an agency for rapid web design, it's critical that you choose an agency that can deliver on your timeline. You don't want to pick an agency that fails to meet your deadline and jeopardizes your business — partner with someone that's established and knows what they're doing.
View 30-Day Web Design Services
As a full-service digital marketing agency, we also offer:
Browse our digital marketing services to learn more about our online marketing offerings!
Why choose WebFX as my web design company?
If you're looking to partner with a web design company, there are plenty of reasons to choose WebFX:
Experience: We offer more than 25 years of experience, plus feature an exceptional team of designers. With their expertise, as well as our industry know-how, we can develop an award-winning and performance-driven website for your business.
Results: We measure our success by your success. As your partner, you can trust our team to create a design or redesign of your website that satisfies not only your company but also your customers. View our portfolio for real-life case studies of our results.
Satisfaction: We prioritize our clients' satisfaction. That's why our entire team, from our project managers to our web designers, invest the time to learn your business, products, and goals. It's also why our client recommendation score is 488% higher than the industry average.
Technology: We feature some of the industry's most advanced technology. From MarketingCloudFX to ContentGeniusFX, our artificial intelligence and machine learning platforms — which IBM Watson powers — helps us create data-driven strategies for success.
We'll help you create a website that stands out.
"WebFX has been instrumental in helping us develop a new website, allowing us to be a leader in our industry."
Learn More About Our Web Design Services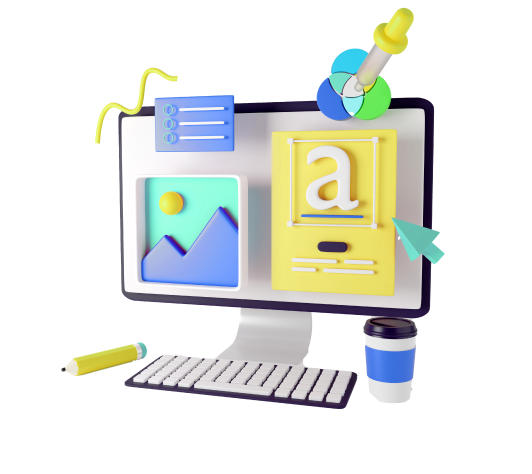 Get an instant estimate from our website design agency
Use our free web design cost calculator to get an instant estimate for our web design services! Just select what your company needs and click "See Pricing" to get an estimate instantly.
Project Quote Calculator
Use the sliders below to indicate your needs, then click the "See Pricing" button for a free, instant quote.
Project Quote Calculator
We estimate your project will cost between and . Please complete the web form below for an exact project quote from a WebFX website design strategist.
"*" indicates required fields
What is a web design agency?
Web design agencies plan, create, and arrange the elements of your website that contribute to its visual appearance and user experience. Many web design agencies also provide web development services, and some offer other digital marketing services as well.
How much do web design agencies charge?
Web design pricing varies based on factors such as the number of pages, design style, and required functionality. Web design prices range from $1000 to $10,000 for basic design services to more than $100,000 for advanced web design.
Our digital marketing campaigns impact the metrics that improve your bottom line.
See More Results

WebFX has driven the following results for clients:

$3 billion
In client revenue

7.8 million
Leads for our clients

5.2 million
Client phone calls
Why hire a website design firm for my business?
It's not unusual for businesses to try and manage their website's design in-house. In most cases, however, it becomes less of a hassle and more convenient to partner with a web design agency — especially as an SMB.
A few of the reasons why hiring a web design company helps your business include:
1. Get industry expertise
Expertise — it's a significant advantage of partnering with a website design agency. They specialize in web design, which is why they dedicate their time to learning about the latest strategies, standards, and techniques for designing better websites.
Whether you're an SMB or an enterprise, it's tough to compete with the expertise of a web design company. They feature an experienced team that designs and improve websites daily. That outside expertise can have a tremendous impact on your redesign, landing page design, and more.
If you don't partner with a web design agency, the alternative is hiring a designer or redirecting your in-house designer to a time-intensive task. Both of these options can be expensive and time-consuming.
As a result, outsourcing your web design is often the most convenient decision.
2. Unlock exclusive resources
Another reason businesses partner with web design agencies? With an agency, you gain access to a range of resources unavailable to your company. These resources can range from proprietary software to the agency's in-house talent.
If your company's searching for specialized web design services, like 508 compliance, that's an immense benefit. Your team doesn't have to look for and hire a designer that specializes in this area. Instead, you can partner with an agency and make your website compliant.
In this example, it's a simple and hassle-free process for your company to improve its website. You don't have to go through a series of steps, from creating a job listing to researching software applications, to modify your site.
3. Access multiple services
A website design and development agency — in most cases — also provides a series of services. WebFX, for example, offers more than five design services, including rapid web design, website redesign, and 508 compliance, which makes creating, managing, and improving your website simple.
It also allows your business to develop a partnership with a web design company. With a trusted partner, your company doesn't have to move between agencies for every service you need, like redesigning your website and optimizing your landing pages.
That kind of long-term partnership also ensures your website remains up-to-date with the latest standards. For example, many companies that maintained relationships with web design agencies benefited when Google announced its switch to a mobile-first index.
With this switch, Google emphasized the necessity of a mobile-friendly website.
Companies with a web design partner received a heads-up about this change, which allowed them to launch a mobile-friendly website in time for the switch. That led to several benefits, such as preventing a decrease in search result rankings, which is what happened to sites without a mobile-friendly version.
4. Receive cost-effective web design
A lot of costs come with web design, from staffing to equipment. For small-to-midsized businesses, partnering with a web design firm is a cost-effective choice — it saves your company money, plus provides you immediate access to a talented team of web designers and comprehensive services.
With a small business web design agency, you decrease your costs without impacting the quality of your website. Your business can then invest the money you save into other areas.
5. Save time
Apart from the financial savings, a full-service web design agency can also save your team time. If you maintain a small in-house team of web designers, such as for managing your website, it's a time-consuming task for them to launch a redesigned version of your site.
From another perspective, it's a time-intensive task for your company to find and hire a web designer. Not only does your business have to interview candidates but you also have to find those candidates, which can prove difficult, depending on your area and offered compensation.
A website design agency removes those challenges. All your team needs to do is research and interview companies, before choosing the one that's the best fit for your business — and if you're partnering with a full-service agency, it's a one-time investment of your time.
A partnership with a web design company offers many benefits, which is why so many business owners decide to hire an agency for their needs. Whether you're looking for a quick redesign or a compliance check, a website design and development agency can help your business.
What should I look for when hiring a web design company?
Decided that a web design company is the best choice but not sure how to choose the right one? When you're searching for a web design company, it's critical to invest your time researching and comparing companies. If not, you risk not only your investment but also your company's website.
If you're looking for a web design and development agency, take these five steps to find the best one:
1. Decide what you want
Before you explore agencies, it's essential for your company to decide on what you need and why.
By determining what you need in advance, you can filter potential agencies from the start. For example, if you're looking for a fresh website in 30 days, there isn't a need to look at companies that don't offer rapid web design.
This proactive step saves your company time and streamlines your research process.
2. Research web design pricing
Once your business decides which web design services you need, it's worth researching the average cost of the web design services you want, like rapid web design or website redesign. By investigating average service rates, you can set a reasonable budget for your web design needs.
Research also prevents your company from overpaying or even underpaying for a service. For example, some web design agencies promote "cheap" prices for stellar websites. In almost all cases, companies that choose these agencies often receive what they paid for — a cheap site.
You don't want that for your business.
Instead, you want a website that's easy to use and intuitive. That way, it's easy for users to follow your calls to action (CTAs), such as calling your team, purchasing your product, or submitting your quote request form.
3. Read reviews and testimonials
It's critical that your business browses the reviews and testimonials of web design agencies you're considering working with. While testimonials often highlight the best features of a company, reviews emphasize that company's weak spots as well.
If you're looking for a place to find reviews on web design agencies, one place to reference is Clutch. This website compiles in-depth reviews from clients, providing your team information on each client's industry, budget, and project.
With this information, your team can assess whether an agency is right for your business. For example, you may notice that while the agency provides an excellent experience for redesigns, they're often prone to missed deadlines when it comes to rapid web design.
4. Review portfolios and case studies
A website design agency's portfolio can provide your business with tremendous insight into the performance of their websites, as well as the versatility of their design team. Review each agency's portfolio to see if their work aligns with what your organization's looking for in a web design company.
In some cases, agencies will also include case studies in their portfolio. For example, they may detail how their web design achieved a client's goals, like increasing their conversion rates or time on site. Or, how their team met a short deadline.
For instance, our partnership with Cleveland Brothers, a heavy equipment dealer, focused on a website redesign. With our personalized approach and expertise, we created a brand-new website that increased organic traffic by 82%.
So, spend the time reviewing each potential agency's work to narrow your choices.
5. Schedule a time to chat
As you research agencies, as well as narrow your list of potential candidates, it's vital that your team arranges a time to chat with your top contenders. Whether you talk via phone, email, or video, your discussion can provide tremendous insight into an agency.
For example, consider the questions the agency asks you. Do they focus more on your budget or your business? You want to partner with a web design company with an active interest in your business, products, and industry — that forms the basis of an original and well-designed website.
You may also want to compile a list of questions to ask each agency, such as the following:
How much experience do you have in web design for my industry?
How do you handle a missed deadline?
How much collaboration will you need from my team?
How do you approach delays or issues with a website launch?
Note how the agency responds to your questions. Do they seem interested in providing your company with as much information as possible? Do they push off your concerns when it comes to project delays or launch issues?
You want to partner with a web design agency that values your concerns and opinion. That's why it's helpful to use your initial meeting to learn more about the company and whether they're a good fit for your business and team.
Apply these five tips to your search, and you can start finding top-notch agencies for your business.
Get a website that drives results with WebFX
Whether you're looking to design, redesign, or improve your site, WebFX can help. We've launched 1600+ websites and generated more than $3 billion in revenue for our clients, providing businesses across the world the chance to create new jobs, improve local communities, expand into new areas, and more.
Discover what web design services from WebFX can do for your business by requesting a free quote online or calling us at 888-601-5359!