The PPC Agency That Drives Results With Pay-Per-Click
Attract more qualified leads and high-value sales with transparent PPC services from the PPC agency that small-to-midsized businesses (SMBs) trust: WebFX. Advertise on places like Google, Facebook, and Bing with our PPC advertising firm. Get monthly reporting, continuous campaign testing and optimization, and a team of PPC experts, landing page designers, and professional copywriters too. Get better ROAS, smarter targeting techniques, and a dedicated team to drive your results with WebFX!



Earn more with a top PPC agency
Paid advertising, whether on Google or Facebook, requires an upfront investment. That's why your business wants to partner with a pay-per-click advertising agency that helps you earn a return on investment (ROI) — and then some.
At WebFX, we help you do that because our PPC marketing firm provides you with a:
Custom ad strategy
Dedicated (and seasoned) account manager
Experienced team of PPC specialists, landing page designers, and copywriters
Proactive campaign optimization, including for bids, keyword targeting, and more
Regular and transparent reporting
Lead and phone call tracking
Comprehensive industry and competitor analysis
Track record of success (91% of our clients stick with us)
Keep reading to learn why small-to-midsized businesses partner with our PPC agency for online advertising. Or, contact us online (you can also give us a ring at 888-601-5359) to request a free proposal for your company.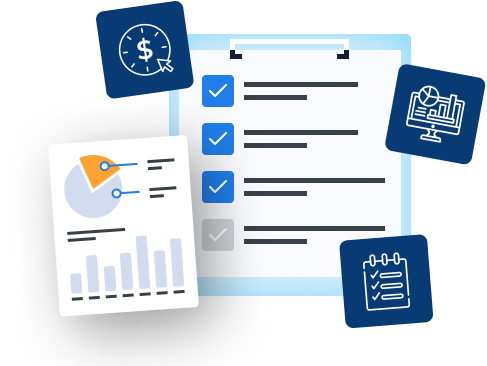 Improve your SMB's PPC performance with a FREE PPC audit.
Enter your email below:
Don't worry, we'll never share your information!
How our pay-per-click agency optimizes your campaigns for ROI
Every click matters in PPC.
That's why our pay-per-click agency takes a proactive approach to PPC management. Whether you're advertising on Google, Facebook, Bing, or LinkedIn, your dedicated WebFX team aggressively monitors and optimizes your PPC strategy for results.
A few ways our pay-per-click marketing agency tailors your campaign for success include:
Strategic bid management
Ad copy testing
Keyword targeting updates
Phone call tracking
Rule-based bidding management
Landing page testing
Lead tracking
Click fraud monitoring
Competitor and industry analysis
Remarketing
And more
Browse our PPC plans to see everything included with our PPC services.
Advertise anywhere with our pay-per-click agency
Partnering with our pay-per-click agency provides you instant access to the following ad networks:
Google Ads (or Google Ads)
Microsoft Advertising (or Bing Ads)
Facebook
Twitter
Instagram
LinkedIn
Pinterest
Advertise on the platforms with the most reach using the expertise of our award-winning team.
Bonus Reading: 6 Common PPC Questions Answered
Explore our pay-per-click advertising agency's case studies
Learn how our pay-per-click advertising agency drives results for businesses from a range of industries by browsing our case studies. Hear from our clients as they share their experience as a WebFX client and the results that have helped power their growth.
PPC case studies
Ready to Grow? Get your FREE Quote Today!
We measure our success by how much we WOW our clients.
Everything you need. One PPC ad agency.
As a full-service pay-per-click agency, WebFX provides your business with a one-stop shop for paid advertising. You can access all the ad networks, services, and skill sets you require. When you partner with WebFX, you get a seasoned marketing and advertising team instantly.
Bonus: You can also take advantage of additional online advertising strategies like:
If you have questions about our digital advertising services, feel free to contact us online today!
View our PPC advertising firm's pricing
Do you want to learn more about our pay-per-click agency's services for PPC management?
View our pricing, which highlights our services and deliverables, by visiting our PPC service page. If you have additional questions for our pay-per-click marketing agency, contact us online or browse our FAQ!
Budget over $50k/mo? Check out our enterprise campaign management offerings for campaigns from $50k-$2m/mo in ad spend.
How our pay-per-click marketing agency's services work
As a top pay-per-click marketing agency in the industry, WebFX can help your company succeed at pay-per-click advertising.
Get a preview of what our PPC management services include below:
Our PPC firm discovers your most valuable keywords
PPC is based on the keywords that are most important to your industry and your specific business.
Our award-winning pay-per-click advertising agency conducts extensive keyword research — which involves brainstorming, determining your competition, considering keyword search volume, and more — to find those keywords.
As a part of our services, our PPC marketing agency targets anywhere from 400 to 10,000 keywords. The number of keywords targeted depends on several factors, including your PPC management plan, market, and services or products.
Client Results: PaulB Parts
Learn how our PPC ad agency helped an equipment parts supplier earn more conversions at a lower cost.
Increased YoY Conversion Rate 75%
Decreased YoY Cost Per Lead 23%
Our PPC company optimizes your bids for the best ROI
When you partner with our pay-per-click company, we provide strategic bid management. Based on your industry, as well as your products and services, your dedicated account manager makes data-backed decisions when it comes to managing and determining your bid, per your monthly ad spend.
Our data-driven approach allows us to maximize your return on investment (ROI). It's also provided our clients with more than $2.4 billion in revenue in the past five years, as well as more than 6.3 million leads.
Our PPC agency creates revenue-generating landing pages
Whether you're looking to earn a new lead, sale, or sign-up from your ads, our PPC advertising agency features some of the industry's best designers. As a part of your PPC services, we set up a dedicated landing page for your business.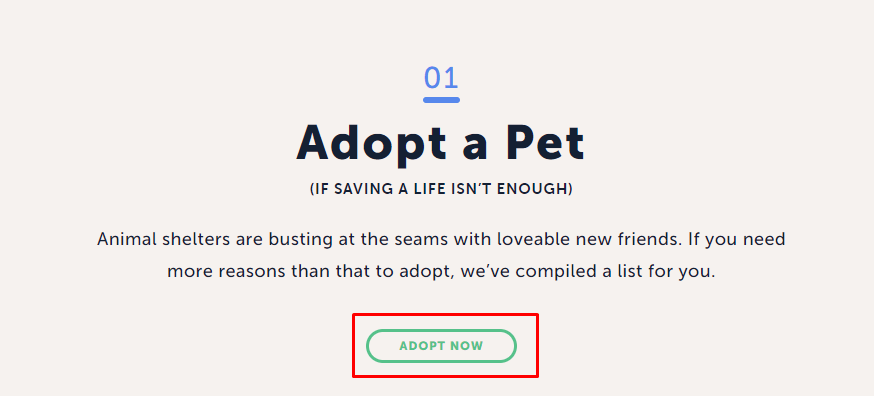 WebFX, however, takes the extra step of also testing the performance of your landing pages. We assess the time on page, bounce rate, conversion rate, and more to discover areas of improvement to maximize your campaign results.
Our PPC firm analyzes your campaign performance
The best PPC agencies use data to your advantage. That's why our pay-per-click advertising firm analyzes your ads and landing pages to determine how they're performing and how users interact with them.
Based on testing like A/B tests, our PPC ad agency can make suggestions on how to improve your ads to ensure that they're driving the most results possible. We also provide transparent reporting for our website conversion analysis assessment and results.
Our PPC company provides monthly reports and one-on-one consultations
Choose our PPC advertising agency, and you earn a dedicated business partner. As an extension of your marketing and advertising team, we keep you up-to-date on your campaign's performance and its progress in achieving your goals.
Every month, your dedicated account manager presents and reviews a report with your team. In addition, depending on your service plan, you may receive up to two one-on-one consultations each month to discuss your strategy, results, and more.
Learn more about our PPC ad agency, plus PPC services by contacting us online today!
Client Results: York Saw and Knife
Discover how our PPC firm helped an industrial manufacturer boost conversions and decrease conversion costs.
Increased YoY Google Ads Conversions 108%
Decreased YoY Cost Per Conversion 20%
FAQs about our PPC company's services
Learn more about working with our pay-per-click agency by browsing our FAQ!
Does your PPC marketing company require a long-term contract?
No, when your company partners with our pay-per-click agency, we provide you with flexibility when it comes to launching and maintaining a PPC strategy. We charge a one-time setup fee, and then a monthly management cost.
Which PPC channels does your PPC ad agency use?
As one of the top PPC agencies in the industry, our pay-per-click advertising firm leverages some of the most profitable ad channels or networks available, including Google Ads and Bing Ads. We also offer social media advertising services for Facebook, Twitter, Instagram, LinkedIn, and Pinterest.
What kind of monthly ad spends does your PPC management agency work with?
Monthly ad spends can range from $2500 to $50,000 or more. If you're unsure about what your company should set aside for a monthly ad spend, our team can provide a recommendation after learning about your business, goals, and industry. Just call us at 888-601-5359 to chat!
Does WebFX have any case studies?
Yes!
Our case study for York Saw and Knife demonstrates how our pay-per-click management agency created a cutting-edge campaign for one of the oldest active industrial blade manufacturers in the U.S. As a part of our custom strategy, we decreased the company's cost-per-conversion by 20%.
York Saw and Knife's conversions from Google Ads also skyrocketed by 108%.
In addition to PPC, we also provided social media, email marketing, and SEO services.
How much do your PPC advertising agency's services cost?
While our pay-per-click marketing firm offers customizable plans for PPC, we also include three service packages:
Basic
Aggressive
Market Leader
You can find the latest pricing for these service tiers on our PPC pricing page.
7+ reasons WebFX is the best PPC marketing agency for your business
At WebFX, we're one of the top PPC agencies for companies today. We've been driving meaningful results for mid-size businesses across many verticals for decades. Let's talk a little bit more about what makes our approach to PPC unique and why we might be the best partner for your next PPC campaign.
1. Our PPC agency employs experts
Every department at WebFX is home to industry experts that know how to craft the perfect campaign for your unique business. With over 1.6 million hours of expertise under one roof, we know how to drive results for your company.
Each of our marketing masters is an expert in their respective fields, which means whether you need a PPC campaign, a social media strategy, or a website design, you'll be getting the best of the best in terms of advice, services, and results.
2. Our PPC firm sees you as a name, not a number
When you work with WebFX, you're more than just a client — you're our family. We care for your business like we care for our own, and we make that clear in the way that we help you succeed.
When it comes to supporting you, we're your number one fan, and we'll ensure that our pay-per-click management agency hand-crafts the perfect campaign for your needs.
3. Our PPC company features 775+ testimonials
Testimonials help potential clients understand how we've benefited other clients in the past. Earlier, we mentioned that you should look for a PPC firm that has hundreds of reviews —and WebFX is one of those agencies.
We've been able to leave a lasting impression on 775+ of our clients — so much that they wanted to share their experience with potential clients like you to show that WebFX is the real deal.
4. Our PPC agency targets top ad networks
At WebFX, our PPC ad agency helps your business earn more from paid advertising by targeting top ad networks. Focusing on top networks like Google Ads and Facebook helps your business reach (and convert) your target audience, which translates to more brand awareness, more sales, and more leads.
Networks our PPC ad agency uses
Google Ads
Microsoft Advertising
Facebook
Twitter
Instagram
Pinterest
LinkedIn
Plus, we feature dedicated experts for every platform, from LinkedIn to Microsoft Advertising. Their specialization lets your company accelerate the performance of its ad campaigns, as well as maximize the kind of results generated.
5. Our PPC firm creates custom ad campaigns
We know that every business is different. We know that even though we're working with two local coffee shops, each has its quirks, business goals, and benchmarks. That's why our PPC company creates custom campaigns that specifically cater to each business and their goals.
We want to ensure that whatever services we provide to you, that they're hand-crafted to drive the best results possible.
6. Our PPC company provides transparent pricing
At WebFX, we want you to know right off the bat if our services match your budget. We also want you to know exactly what you're paying for each service, what the extras cost, and what you'll pay as a one-time-fee for some of our campaigns.
We know that you're just trying to find a PPC advertising firm that fits your needs and your budget, so why would we make that harder for you?
Our transparent pricing also allows you to see that there are no hidden fees or costs, which is surely a relief in your search for the best PPC agency.
7. Our PPC agency offers a suite of digital marketing solutions
Our pay-per-click agency offers more than just PPC. As a full-service digital marketing agency, we also provide:
And so much more.
With the opportunity to adopt more than one marketing strategy, we help to give your business the chance to perform even better than it would with PPC alone.
Not to mention, our in-house staff can work together on your campaign, so that you know everyone is on the same page.
8. Our PPC firm provides turnkey services
When you choose our PPC advertising firm, your business can count on a turnkey solution to PPC.
Our PPC Services Include:
Custom strategy
Dedicated account manager
Professional ad copywriting
Ad copy performance testing
Lead tracking
Competitor analysis and tracking
Keyword research
Results analysis and reporting
Strategic bid management
And more
We feature an in-house design, copywriting, and PPC team, which allows our PPC ad agency to develop a custom strategy, create compelling ad copy, and design competitive landing pages for your company. You don't have to worry about finding a copywriting or a designer with WebFX.
In addition, our pay-per-click advertising firm provides routine reporting to keep your team up-to-date.
FAQs for PPC
Learn more about PPC and hiring the best PPC agency with these FAQs:
What is PPC?
Before we get into what a pay-per-click agency can do for your business, let's talk quickly about PPC as a strategy, and how it operates to drive leads to your company.
The goal of PPC is to have ads placed in search engine results pages that depict your product or service which target some of your most important keywords. When you target important keywords, you will increase the likelihood of your ads showing up when your target audience searches for those keywords in Google.
The catch is, PPC runs on a bidding system, so you're constantly competing with other industry leaders for top ad spots.
With a combination of your bid and your quality score, you'll be able to seal a spot for your ad in search engine results pages. This means that you don't necessarily have to bid higher than your competition if you have a high-quality score.
Your quality score is rated on a scale of 1-10, and if you want to run the best PPC campaign possible, you'll want your score to be high. You can learn more about how to improve your QS here!
This is part of why PPC is such an affordable strategy because you decide exactly how much you spend on every click, and you can fine-tune your budget.
If your budget is a little lower at the end of the year, you can decrease your bids on keywords. If your budget allows, you can feel free to increase your bid to ensure you have an ad secured in Google.
What are some tips for choosing a PPC management agency?
If you're comparing multiple top PPC agencies, then you have a challenge. You can narrow down your choices, however, to find the best pay-per-click advertising agency for your business with these three tips!
Set a budget and stick to it
Before you choose a PPC firm, it's extremely important to set a budget.
The second most important thing is to stick to it.
You should choose a figure that leaves room for you to adopt other marketing campaigns (did we mention, PPC works great with SEO?). Remember when your mom would tell you not to spend your allowance all in one place? The same goes for your marketing budget!
It's important to also set a realistic amount in terms of the kind of PPC campaign you're looking for. Are you trying to target super competitive keywords, and still come out on top? If you are, you'll pay a little more than if you were to go for less competitive keywords, so keep that in mind.
You should also do research to see what the median cost is for PPC management, so that you're not blindsided when your budget is too low, or even too high.
After taking all these things into consideration, you should come out with a budget that suits you and your company's financial situation.
When you've chosen that number, stick to it!
From there, you can check out your shortlist of great pay-per-click advertising agency candidates and first weed them out by budget. This makes it easy to determine what agencies must go right off the bat — the ones that come in above your budget.
Look into each PPC ad agency's track record
You want to select pay-per-click advertising firm that's been around for a while, is established, and knows what they're doing. If you find an agency that fits your budget, and is located close to home, but they've only served 10 clients to date, you may want to reconsider.
It's important that you choose an agency that understands the business and how to help their clients succeed with PPC.
Get to know each potential PPC advertising agency
Before hiring a pay-per-click firm, you should always talk with them over the phone, at the very least. This will allow you to ask any questions you may have and get an immediate response.
You should ask questions like the following:
Have you worked with anyone in my industry before?
How many years have you been in business?
How long do you anticipate it will take for my campaign to drive real results?
How many employees do you have?
How often will you provide analytics on my campaign?
The answers to these questions can help you to better understand the agency, their history, and how they'll work for you.
You should also take note of the questions that they ask you. Are they interested in your business goals? Do they want to know about your current marketing campaign status? Did they ask about your budget?
If a pay-per-click marketing agency doesn't seem interested in your business, or what they can do to help you reach your goals, it might be best to keep looking.
You want to work with an agency that is working for you, and that makes you a partner instead of just a client.
Reference our complete PPC FAQ to learn more about pay-per-click advertising!
Partner with the industry's leading PPC advertising agency for SMBs
With more than 650 PPC campaigns managed, WebFX is the industry's leading PPC advertising agency for small-to-midsize businesses (SMBs). Our decades of experience, plus our talented team of 450+ digital marketing specialists make us the top PPC agency for companies worldwide.
Learn how WebFX can help your PPC campaign succeed by contacting us online or calling 888-601-5359!